We Couldn't Think of Any Better '90 Day Fiancé' Alums to Watch 'Pillow Talk' With
Meet the amazing and hilarious couples who are watching '90 Day Fiancé' and offering their insider commentary to the rest of us viewers.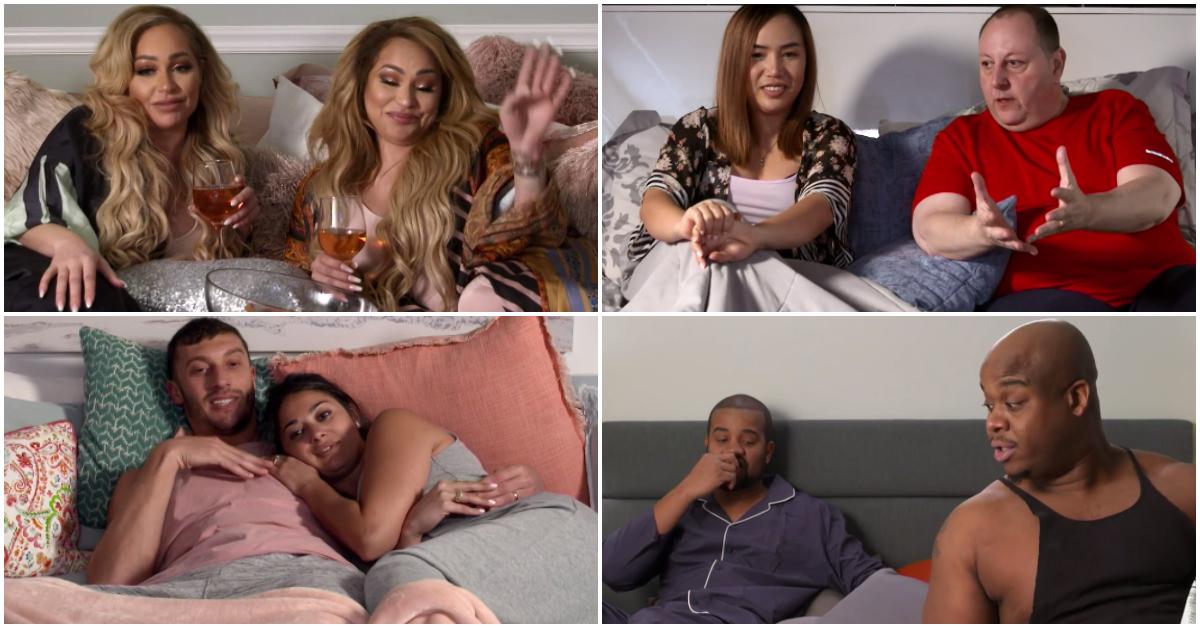 We're so excited that 90 Day Fiancé is back, and even more excited that Pillow Talk allows us viewers to double down and go inside the houses of previous 90 Day contestants to enjoy the reality series together with them. These hilarious alums aren't holding back either when it comes to critiquing the Season 4 messes we're watching unfold on the screen.
From the shade they throw on Jay and Ashley, to the way they voice the thoughts on everyone's mind when watching Azan and Nicole, these Pillow Talk commentators truly make the show — and we wish we always had them to watch along with us.
But who are the couples watching the show together with us? Whether you need a refresher or an introduction, we've got you covered.
Article continues below advertisement
1. Darcey and Stacey Silva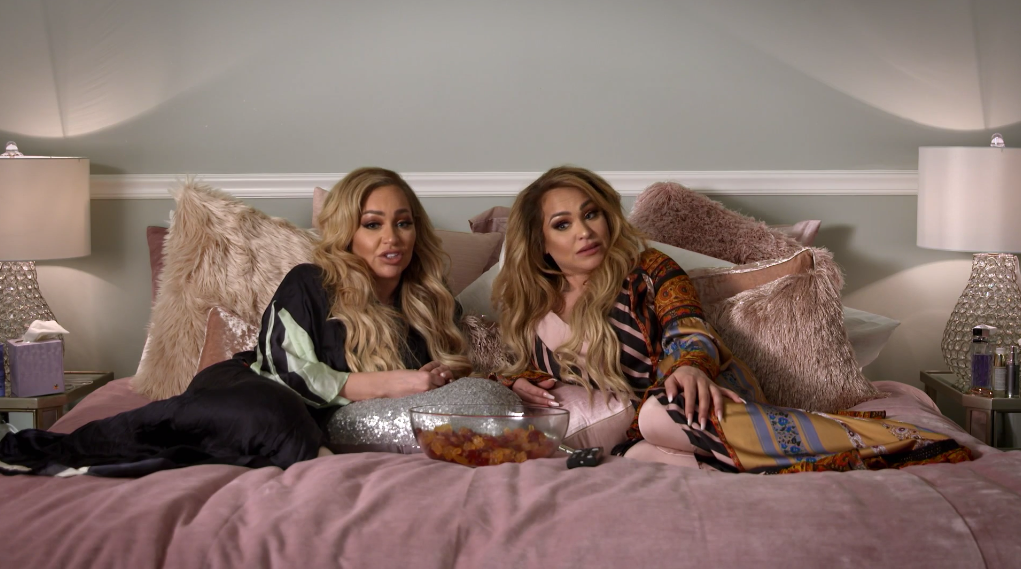 Boisterous identical twins Darcey and Stacey Silva are hilarious and we want some of those thousands of gummy bears they're sharing (but why are they only eating the red and orange ones? What is up with that?!). You might remember Darcey from Season 1, where she was trying to get her Dutch fiancé Jesse Meester a K-1 visa. In Season 2, the two went their separate ways, but she might appear on a future 90 Day Fiancé reboot with her British boo Tom Brooks, who also needs some visa sponsoring.
Catch Darcey and her twin Stacey, who made several cameos on the show, on 90 Day Fiancé: Pillow Talk. And if you can't get enough of the blondes, follow them on Instagram: @darceysilva for Darcey, and @staceysilvatv for her twin.
2. Loren and Alexei Brovarnik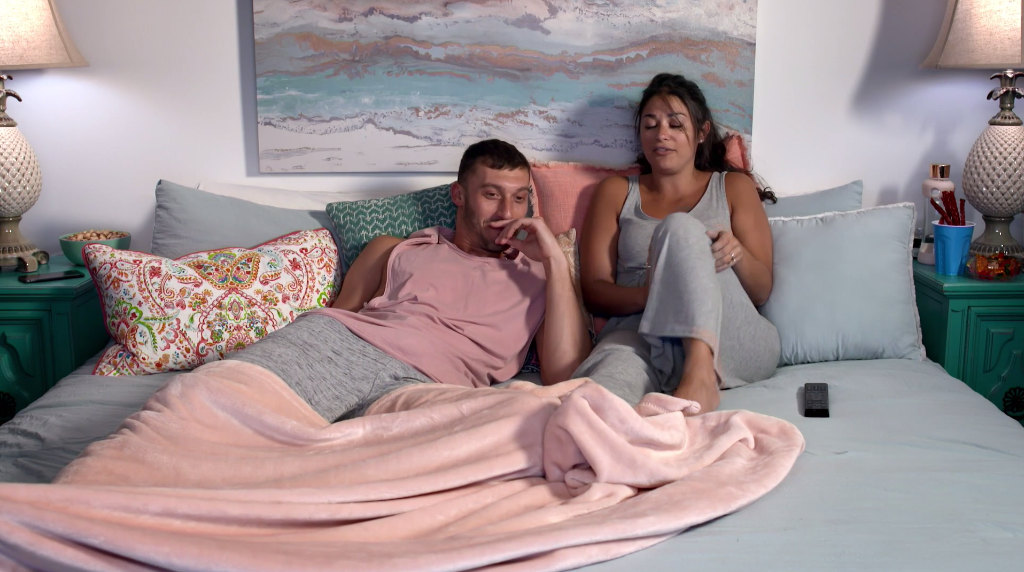 We're honestly pretty invested in Loren and Alexei. The Season 3 couple seem so into each other that they tied the knot not once, but twice — once in the U.S., and once in Alexei's home country of Israel. These days, they live in Florida and are commenting on the show from the comfort of their bed. "Oh that's Colt and Larissa, this is the girl that I hear a lot about," Loren says while they're watching the most recent season premiere.
As for whether or not Loren is pregnant, she's not. "I'm not pregnant so please stop asking me," she said on Instagram a few hours ago to clear up the rumors. "When I'm pregnant, you will know, I promise. I've just put on some weight. There's absolutely nothing wrong with it. I'm human, I'm a woman, it is what it is." Follow her on Instagram so you can be the first to know when she actually is with child.
Her account is @lorenbrovarnik and Alexei's is @alex_brovarnik. Simple enough!
Article continues below advertisement
3. Annie and David Toborowsky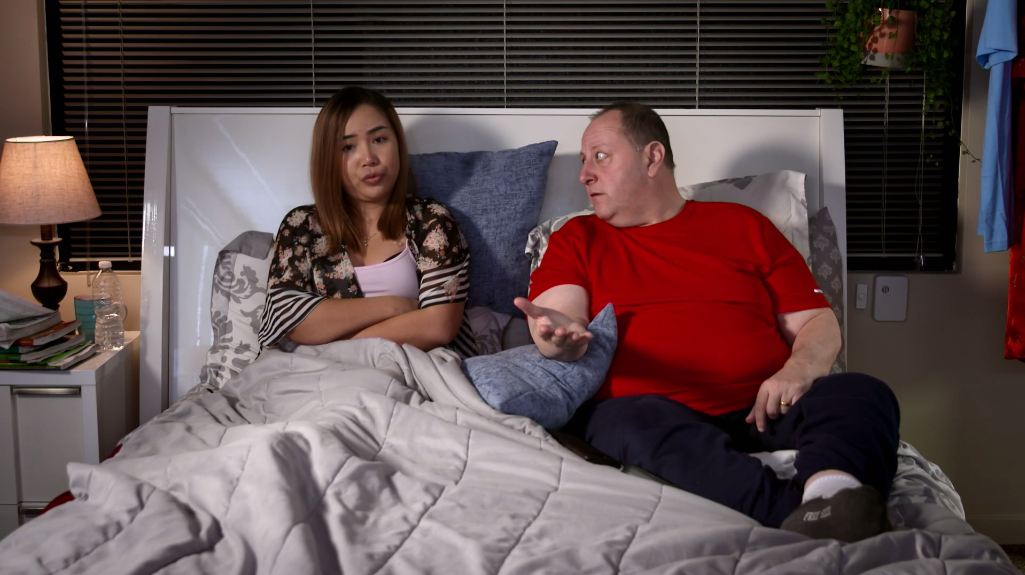 Is there any couple funnier than 90 Day Fiancé's Annie and David? We don't think so either. We're honestly exalted that they're offering their hilarious commentary to viewers this season. "Did she just blow his dice?" David asks when Colt's mom Debbie travels along to Vegas with the couple. "Debbie wears the same shirt. She loves her shirt," responds Annie. These two make each other laugh so much and they're amazing at adding comedic relief when the other couples on the show are dealing with their predominantly messy relationships.
Follow them on Instagram if you can't get enough of them on TV (we certainly will). Annie's account is @annie_suwan_toborowsky and David's is @toborowsky_david.
4. Tarik and Dean Myers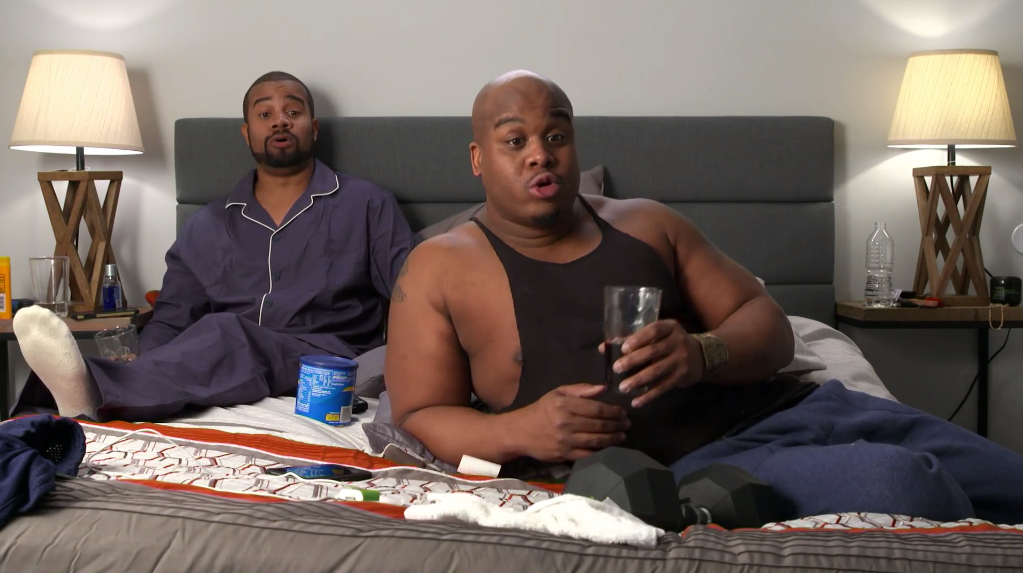 Second to Annie and David in terms of the laughs they add to this Pillow Talk are brothers Tarik and Dean, who fans will remember have definitely shared a bed before they cuddled up close for this 90 Day Fiancé viewing. Back in Season 3, we met Tarik through his relationship with Hazel from the Philippines, and Dean definitely got in the middle of their already rocky affair.
These days, that couple is history, and these two brothers are just clowning around offering hilarious commentary for the 90 Day Fiancé: Happily Ever After?. Follow Tarik on Instagram by clicking on @tarik_myers, and his brother Dean, @deanhashim90.
The Pillow Talk for 90 Day Fiancé: Happily Ever After? airs Sundays at 10 p.m. on TLC.