Nicole Nafziger Is Doubling Down on Her Weight Loss Goal Before Her Summer Wedding
'90 Day Fiancé' fans loved seeing Nicole and Azan together. But since Nicole has been dieting and looking to change up her weight, we wanted to check in on her weight loss progress today.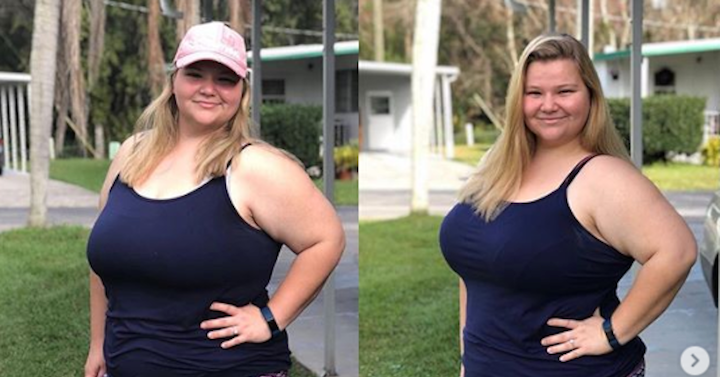 Are you surprised that 90 Day Fiancé Season 4's Nicole Nafziger and Azan Tefou are still together despite the fact that they haven't seen each other in over a year? We kind of were too, especially when Nicole, 25, removed the "fiancée" byline from her Instagram bio.
Article continues below advertisement
Though the couple are still engaged, and are planning on tying the knot this summer, or perhaps because of this looming milestone event, Nicole has transformed her Instagram page into something of a positive weight loss inspiration, meal prep, and fitness space.
Which is obviously prompting fans to wonder about Nicole Nafziger's weight loss in 2019, and whether she has any valuable tips or tricks to share with anyone trying to lose weight.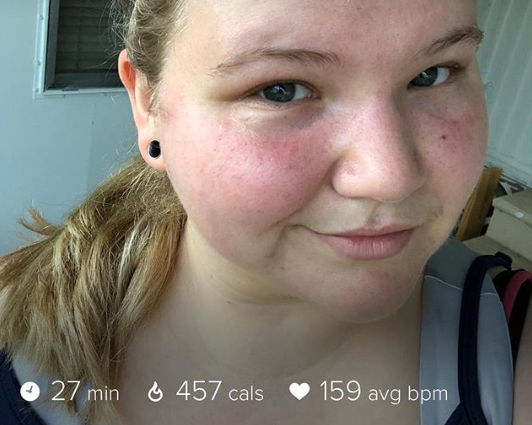 Article continues below advertisement
Nicole's Weight-Loss Journey
When we first met Nicole, the young mother was painted in a cruel light by the show. Which is something that Larissa also drew attention to, claiming the reality series was scripted — or at the very least, highly embellished.
Nicole and Azan were also at the center of some mean-spirited rumors, wherein Azan was supposedly only being "55 percent attracted" to Nicole. In a recent Q&A where Nicole fielded 90 Day Fiancé questions, she mentioned that "he's fully attracted to me," adding, "sometimes you just need to add drama in places there isn't."
Article continues below advertisement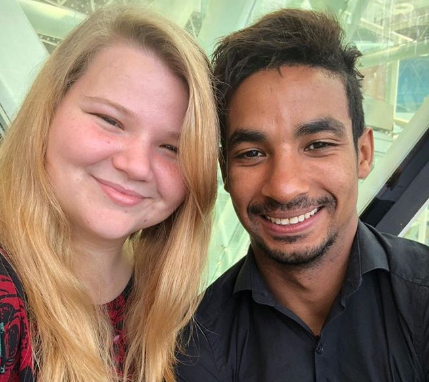 Later, she doubled down to explain that Azan's "not loving me the way I am" was highly edited by producers. "He wouldn't ask me to change anything if I was healthy at this weight," Nicole wrote. "He loves me and my body the way I am. 100 percent not 55."
Article continues below advertisement
Nicole wants "to be healthy for ME."
Back in October, Nicole decided she was "ready for a change."
"I have posted about me trying to get healthy on and off even before being on the show," she wrote on Instagram. "This time I want it to be [a] sure thing. I know that if I fall off again that I just have to get right back on it and stay focused!"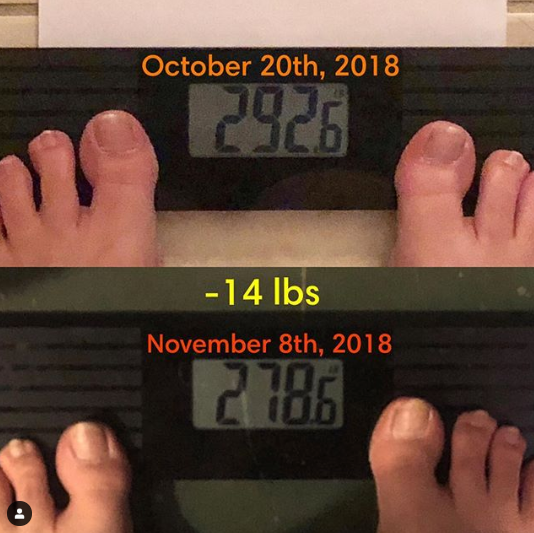 Article continues below advertisement
Nicole decided to keep herself focused and accountable by gaming her weight loss. What?! Yes, you heard that right. With the help of other inspirational weight-loss Instagrammers, Nicole happened upon DietBet, an app that claims to make weight loss fun.
Nicole now makes money for the pounds she sheds — and you can, too!
The idea is that you can set a weight-loss goal (typically to lose 4 percent of your weight in 28 days), with friends or with the online community, and put some money in the pot. Then, after the allotted time is over, whoever hit the goal gets to split the pot.
Article continues below advertisement
It also allows you to track your own progress, or that of others, online. Here, you can see how Nicole has been doing since she started the game in October. It appears as though this app was quite effective in helping her shed weight initially, but perhaps around the Thanksgiving holidays, she went back to her initial weight of nearly 300 lbs, and has since exceeded it.
Article continues below advertisement
But these days, Nicole is committed to doubling down. "I know how unsuccessful I am at this but that doesn't stop me from trying," she shared. "Hopefully I'll find the right balance for me and keep it consistent. It's a challenge I won't lose."
Despite saying she would never do "a diet with a name," Nicole started keto just last week.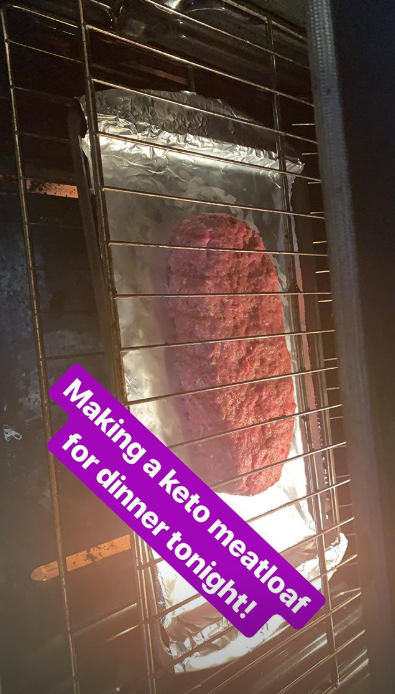 Article continues below advertisement
Fans of the TLC alum were quick to call Nicole out when they saw her posting Keto foods in her "Meals" Instagram stories. To be fair, this had been after she took a three month hiatus from updating on her meal prep and kitchen creations. But Nicole explained her decision.
"I really believe in eating whatever you want as long as it's nutritious and in a calorie deficit for losing weight," she shared. "My mom and her husband are doing keto so I figured I would do it with them to get going on losing weight again."
Keto can be a very effective way to lose weight, which we know as avid fans of 90 Day Fiancé's TLC cousin, My 600-lb Life.
My 600-lb Life star Tiffany Barker has also committed to the keto lifestyle ever since leaving Dr. Now's care, and, not to blow anyone's mind, but it seems like the diet plan Dr. Now encourages his patients to follow on the show is pretty much just keto itself — he just never uses the word.
Keep up the good work, Nicole! Rome wasn't built in a day and there's no magical trick to quickly slimming down — or we would have all done it by now!