'A Tourist's Guide to Love' Is a Love Letter to Vietnam — Inside the Beautiful Filming Locations (EXCLUSIVE)
'A Tourist's Guide to Love' director Steven K. Tsuchida spoke with 'Distractify' about filming the Netflix rom-com on location in Vietnam.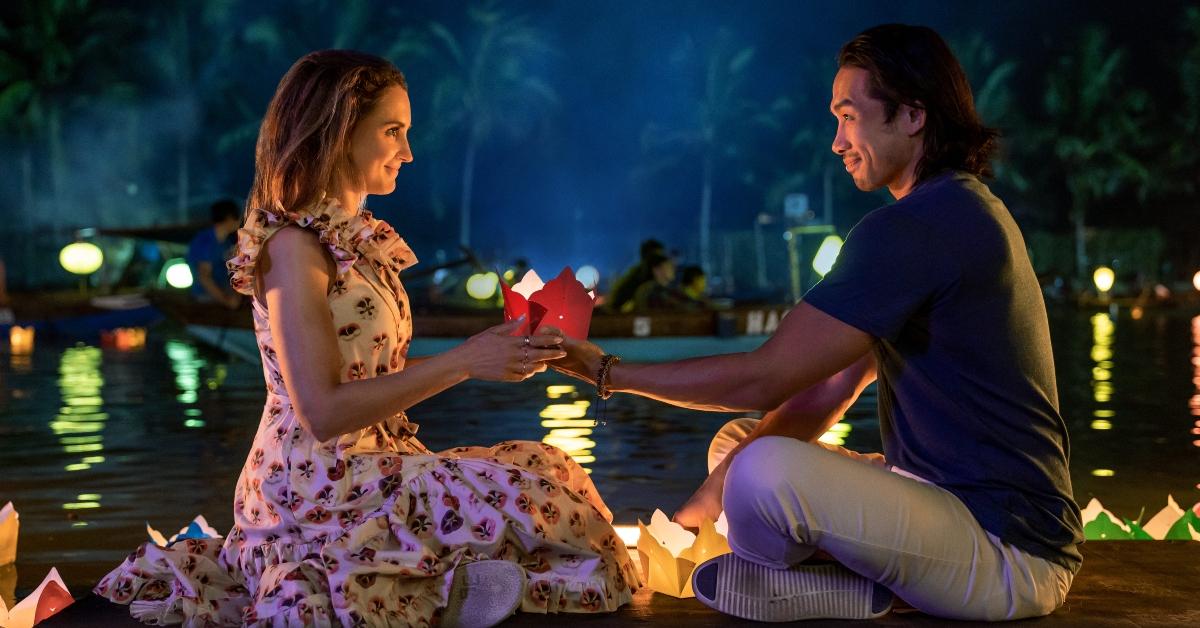 Following an emotional breakup with her longtime boyfriend, a travel executive (Rachael Leigh Cook) decides to throw herself into a new assignment and goes undercover as a tourist in Vietnam in the new Netflix rom-com, A Tourist's Guide to Love. But, the food and the beautiful sights aren't the only things Amanda Riley finds interesting on her foreign work-cation.
Article continues below advertisement
Amanda falls for her Vietnamese expat guide, Sinh Thach (Scott Ly), after he reroutes the usual tour and takes Amanda and the rest of the group "off the beaten path" so they can discover everything the beautiful Asian country has to offer.
In an exclusive interview with Distractify, director Steven K. Tsuchida spoke about the breathtaking filming locations, and how Vietnam becomes a central character in the movie.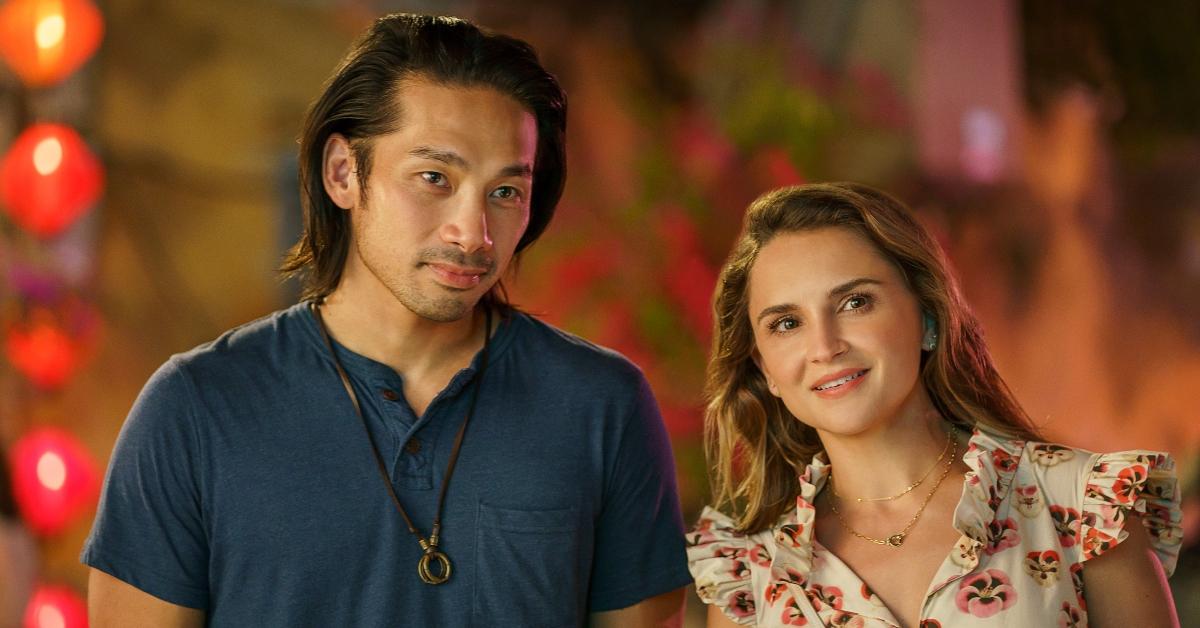 Article continues below advertisement
'A Tourist's Guide to Love' filming locations — director on how Vietnam is a central "character" in the movie.
While the rom-com storyline may sound familiar, the unique lens of the movie taking place in Vietnam adds another layer to this journey and this particular romance, which is what makes this movie special, the director explained to us.
"To be able to showcase this sort of universal story told through this, I think, really sort of beautiful and unique place that is Vietnam [...] it's an opportunity to really show people like number one, the incredible cultural, and visual, and experiential nature of Vietnam that is just quite spectacular from a natural standpoint," he said. "And on the flip side, to really show the warmth, generosity, and then the variety that both the people and the culture sort of exude."
A Tourist's Guide to Love was filmed on location in Vietnam and gives viewers a glimpse at life in the major cities such as Ho Chi Minh City, as well as showcases the country's rural areas and villages.
Though the director emphasizes the beauty of Vietnam, shooting in a foreign country did come with a few challenges, specifically, the weather.
Article continues below advertisement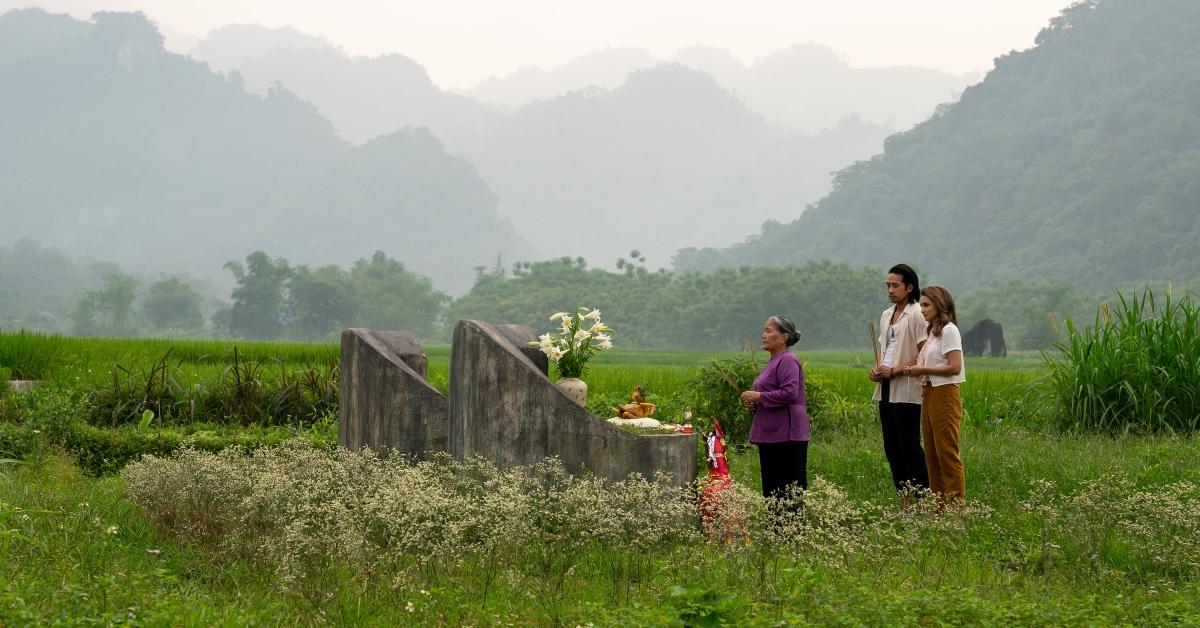 "Physically it was like 90-degree weather all the time and 100% humidity, so it's really hot and sweaty," he said. "With that said, working in Vietnam was an incredible experience," the director added. "Because the Vietnamese people, the crew, government, the location, whatever, they were super enthused to have us there."
Article continues below advertisement
The film's director told us that the people of Vietnam were "incredibly welcoming" to the cast and crew. During filming, popular city streets were shut down to accommodate the actors as they shot scenes.
Though the movie stars Rachael Leigh Cook and Scott Ly, Tsuchida feels that Vietnam is "a character [in and of] itself."
He continued, "I think one of the things that I really love about making movies like this and using a lot of the local talent is, I start watching the Western talent interact with, like, the local talent and [...] you actually realize as far away, as foreign as Vietnam is compared to Los Angeles, how [many] more similarities that we all have as human beings than differences."
You can stream A Tourist's Guide to Love on Netflix on April 21.