Aaron Carter and His Fiancée Are Expecting in November
Who is Aaron Carter's fiancée? The "I Want Candy" singer and celebrity boxer is set to be a father in the fall. Keep reading for details.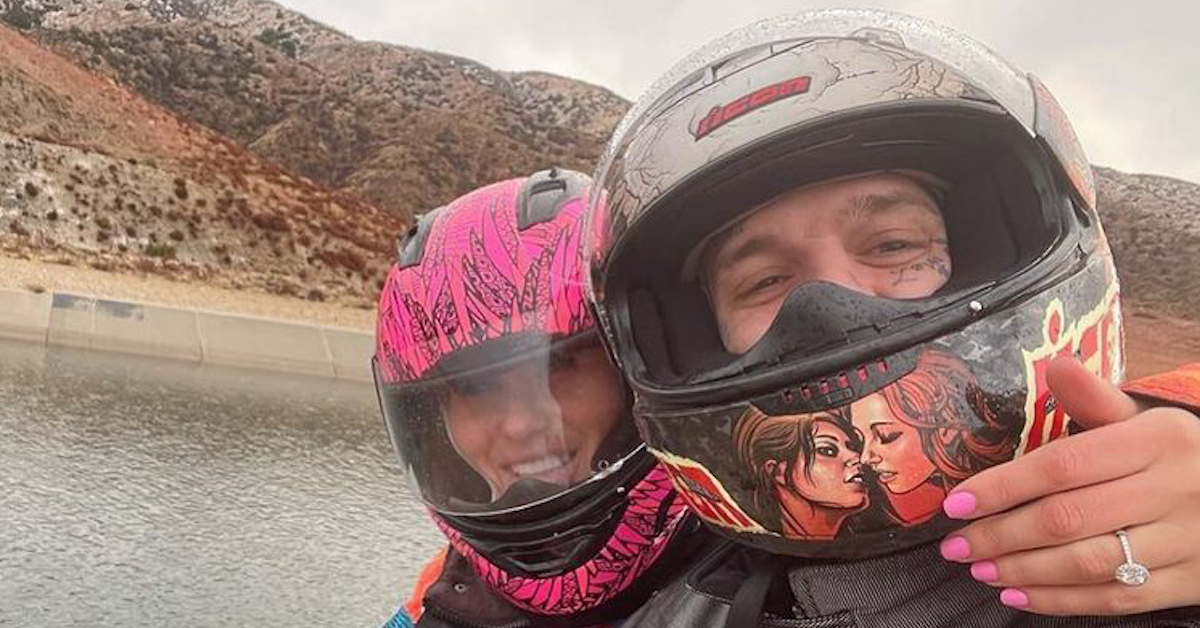 Singer Aaron Carter is no longer the little kid we remember from his "I Want Candy" days. In fact, this year alone, the 33-year-old is getting ready to box Lamar Odom in a celebrity match and welcome his first child into the world.
Aaron and his baby mama have been engaged for a year following a brief split, and in March 2020, the House of Carters alum took a pretty permanent leap of faith when he inked her name on the side of his face.
Article continues below advertisement
So, who is Aaron Carter's fiancée and mother of his future kid? Keep reading for everything we know about her and Aaron's June 11 celebrity boxing match.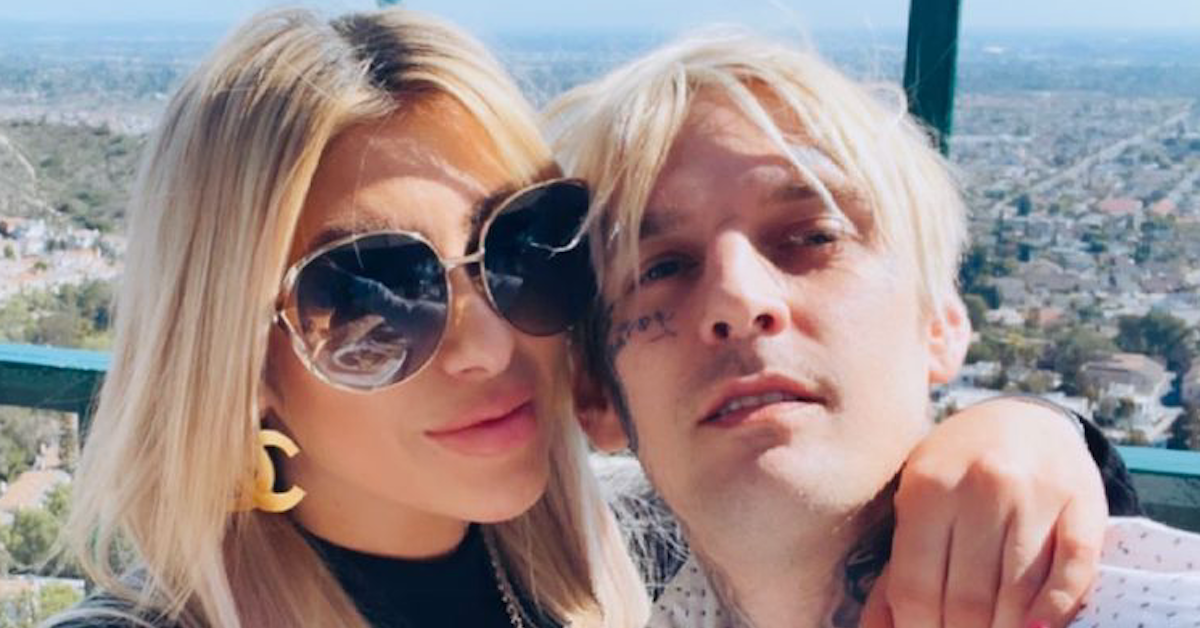 Article continues below advertisement
Who is Aaron Carter's fiancée?
Aaron's Carter fiancée is Bulgarian model Melanie Martin, who moved in with the singer and rapper early in 2020. "Melanie and I have the same goals in life," Aaron shared with his Instagram followers, according to People.
"I'm just showing her a different side of love that I myself am not accustomed to," he continued. "So that's why I made it a point to do things differently. Obviously my sweetheart and I have different lifestyles. She moved in with me and has been communicating at least 12 hours a week to be home."
Article continues below advertisement
"I've never met a woman more invested into me than you my darling @missmelaniemartin," he captioned a lengthy Instagram post. "You've shown me a love that I never thought existed."
Article continues below advertisement
Aaron proposed last June.
While Aaron's Instagram account is currently set to private, he has in the past made many announcements to his captive half-a-million followers. On June 12, 2020, he posed a photo of Melanie's hand wearing an engagement ring.
"Love wins #iloveyou3000 #engaged #fiance #ourlovestory," Aaron captioned the photo, per Us Weekly.
The proposal came just days after the couple experienced a pregnancy loss, which Aaron revealed during a YouTube livestream with Melanie. "She suffered a miscarriage due to stress conditions," he explained. "We're gonna give it some time, let her heal, and then we're going to try again. We both want that. I gotta take care of her."
Now that the couple are pregnant again, Melanie recently shared that their baby is due Nov. 18, 2021.
Article continues below advertisement
Aaron and Melanie briefly split after she was arrested for domestic violence.
In March 2020, just weeks after he added her name to above his right eyebrow, Aaron and Melanie got into a fight that escalated to the point where law enforcement had to be called.
Article continues below advertisement
According to TMZ, the LA County Sheriff's Department responded to a domestic violence call from Aaron's home. Aaron reportedly had visible marks, and the police determined Melanie to be the aggressor; she was arrested for felony domestic violence, per the outlet. She was held on $50,000 bail, and while Aaron told TMZ directly that there was "no chance" he and Melanie would get back together, get back together they did – just a few days after the former child star called her #FelonyMelanie on Twitter. Oof!
Domestic spats are hopefully a thing of the past, but Aaron Carter has a very important fight coming up.
Outside of his home life, the teen idol is set to step into the ring with former basketball player Lamar Odom on Friday, June 11, in a sold-out celebrity match that will be live streamed for $29.99 on Fite.TV.
"I grew up street fighting, and I'm really looking forward to this match," Aaron said in an online video, according to the New York Post. "But my dad always said, 'The bigger they are, the harder they fall.' So, Lamar, I'll see you there, bro."