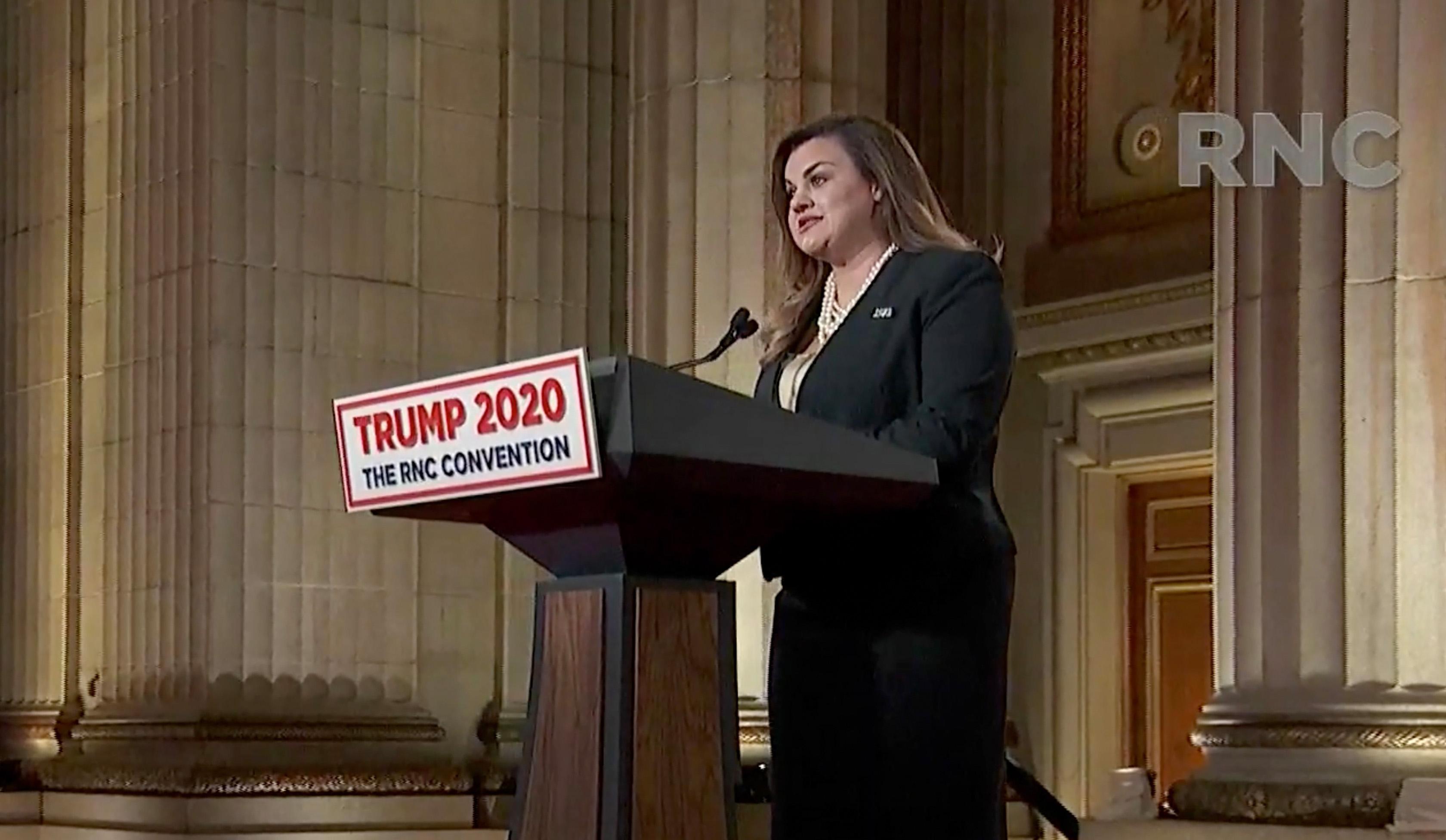 Abby Johnson: "My Brown Son Is More Likely to Commit a Violent Offence Over My White Sons"
Ahead of speaking at the Republican National Convention, Abby Johnson showed that her children aren't even off limits to her rhetoric.
The 2020 Republican National Convention (RNC) began on Aug. 24 but the format is a little different this year. Instead of one location, it's being broadcast remotely in Washington D.C. and Charlotte, N.C. The event will include key figures from the Republican party, who will endorse President Trump and Vice President Pence.
In the 2020 RNC, Abby Johnson has been announced as a speaker and here's what you need to know about Abby Johnson and her children.
Article continues below advertisement
Who is Abby Johnson?
Abby Johnson is a former clinic director at Planned Parenthood who gained national attention when she flipped her belief system and has come out as strictly anti-abortion. According to Vice, Johnson has been very vocal since leaving her position at a Texas-based Planned Parenthood more than a decade ago.
The publication says that Johnson alleges she had witnessed an abortion of a woman who was 13 weeks pregnant, which resulted in her deciding to dedicate her life to anti-abortion work. Her re-telling of the story has been wrapped up in questions to its truth, but she's held firm that her narrative is real.
Article continues below advertisement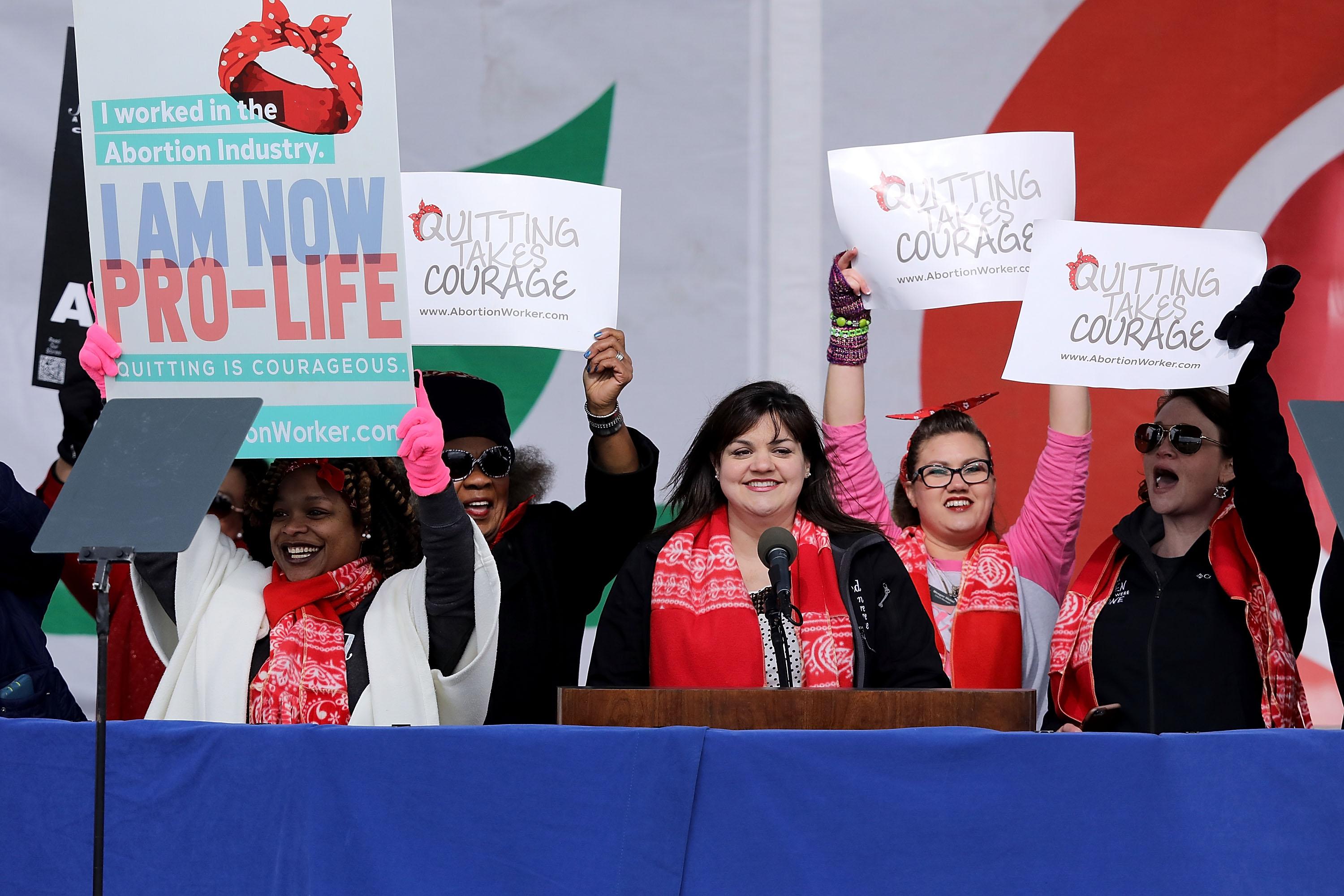 Her public profile rose quickly after becoming the subject of a anti-abortion film titled Unplanned was released in 2019 based off her book of the same title. The movie was very popular in the anti-abortion circle, making more than $6 million in just the opening weekend, according to the New York Times.
Article continues below advertisement
Abby Johnson's children have been brought into her politics discussions.
For Abby Johnson, children in her life are not off limits for her political discussions. Johnson is a mother to seven children, according to her website. She has a mix of boys and girls and they range in age groups from newborn to young teen.
In late August, Johnson said in a video posted to YouTube that it would be "smart" for a police officer to racially profile her son, who is biracial. She said that because "statistically, my brown son is more likely to commit a violent offence over my white sons."
Article continues below advertisement
"I recognize that I'm gonna have to have a different conversation with Jude than I do with my brown-haired little Irish, very, very pale-skinned, white sons, as they grow up," she continued.
Article continues below advertisement
"Right now, Jude is an adorable, perpetually tan-looking little brown boy," she said talking about her son she and her husband adopted at birth. "But one day, he's going to grow up and he's going to be a tall, probably sort of large, intimidating-looking-maybe brown man. And my other boys are probably gonna look like nerdy white guys."
Article continues below advertisement
Her statement didn't end there, following up her comments talking about prison systems and violent crimes.
"So statistically, when a police officer sees a brown man like my Jude walking down the road — as opposed to my white nerdy kids, my white nerdy men walking down the road — because of the statistics that he knows in his head, that these police officers know in their head, they're going to know that statistically my brown son is more likely to commit a violent offense over my white sons."
Johnson rounded out her statement saying that it "doesn't actually make me angry" for a police officer to "be more careful around my brown son than my white son."