So, Abe Lincoln Might Have Actually Been Gay...
Netflix's new 'Historical Roasts' has viewers wondering whether Abraham Lincoln was really gay. Here's what we know.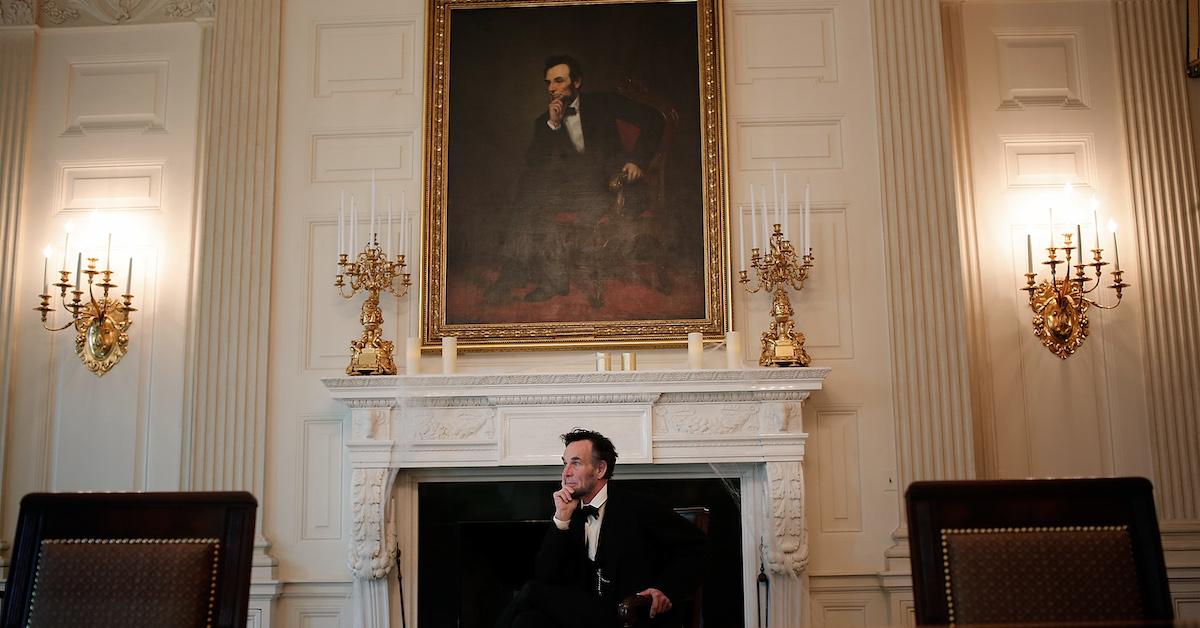 If you love comedy and you love history, you won't want to miss Netflix's new Historical Roasts. The series watches comedian Jeff Ross take on the role of "Roastmaster General of the Union Army" and roast prominent historical figures of the past.
Article continues below advertisement
And the first episode of the comedy series turns the spotlight on "Abraham Stinkin' Lincoln," who's mocked into oblivion by his contemporaries donning period-appropriate garb and jargon.
But many who've binged the episode are wondering whether Honest Abe was really gay. Keep reading to find out.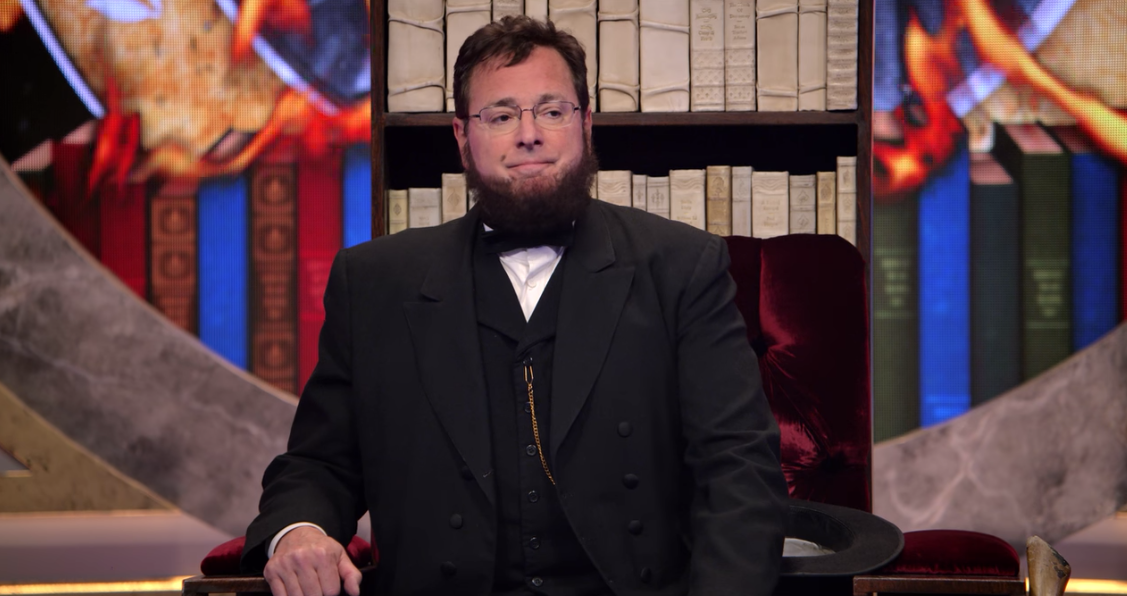 Article continues below advertisement
So, was Abraham Lincoln gay?
Bob Saget plays a hilarious 16th president and Natasha Leggero takes the stage as his wife, Mary Todd Lincoln, as soon as Jeffrey Ross is through with his opening remarks.
The cast for this episode is stellar, with Yamaneika Saunders taking on the role of Harriet Tubman and John Stamos joining for a little Full House reunion and playing John Wilkes Booth. But it's Natasha Leggero as Mary Todd Lincoln that sparks a bunch of rumors about our former president's sexuality.
Article continues below advertisement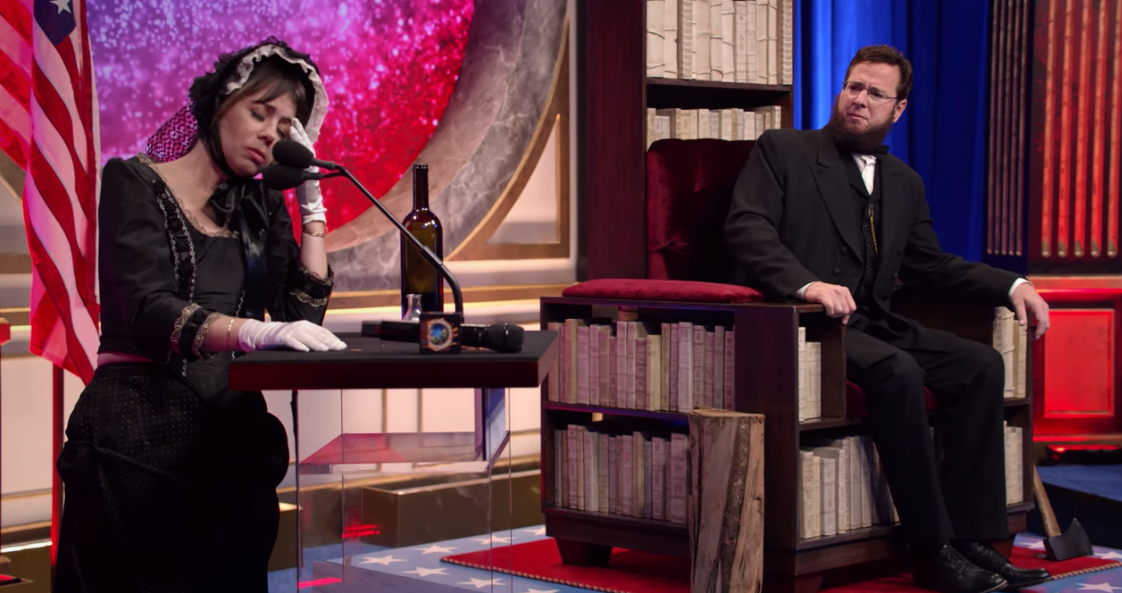 "As Abraham told me, he and his life-long friend, Joshua Speed, had important work to do during their moonlit strolls, candlelit dinners and sleepovers," Mary begins. "Why sleep in my bed when you could sleep in Joshua's bed in a completely customary, normal way at the time?" she demands before downing a handful of Xanax.
Article continues below advertisement
Who was Joshua Speed?
Although the fact that Lincoln presided in the early 19th century has left us with a dearth of historical evidence about his sexual orientation and dalliances, several historians have since tried to piece together his life.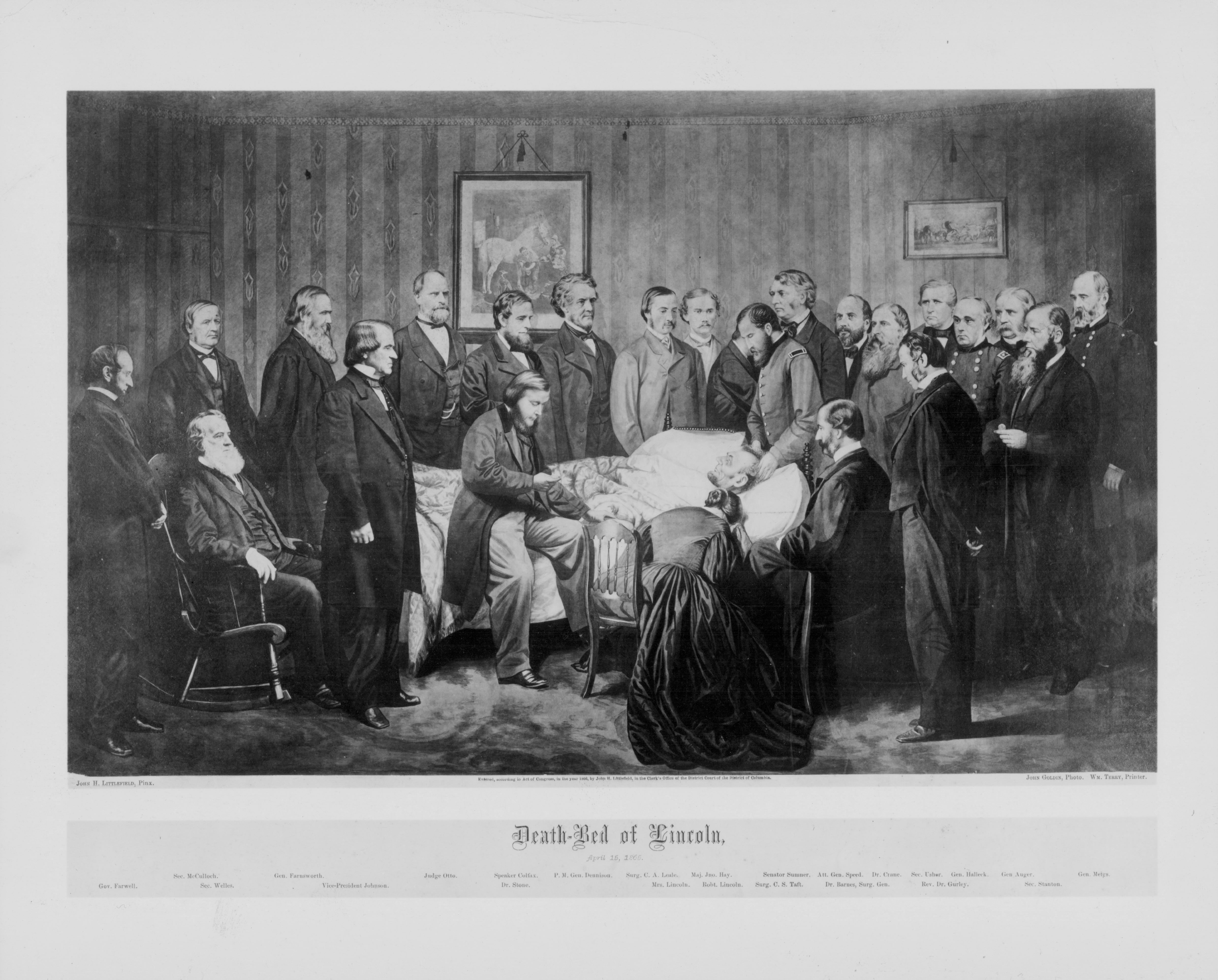 Article continues below advertisement
Chiefly among them are C.A. Tripp, who penned The Intimate World of Abraham Lincoln over a decade ago, and Louis Bayard, who wrote the novel Courting Mr. Lincoln. Both books touch on the identity of Joshua Speed, who Mary brought up while roasting her husband.
Before becoming president, Lincoln was a young lawyer in Springfield, Illinois, who shared a bed for several years with one Joshua Speed, his landlord. Lincoln rented space above Joshua's dry goods store, and it was pretty common practice for men to share beds or rooms with strangers back then, with no sexual overtone to it.
Article continues below advertisement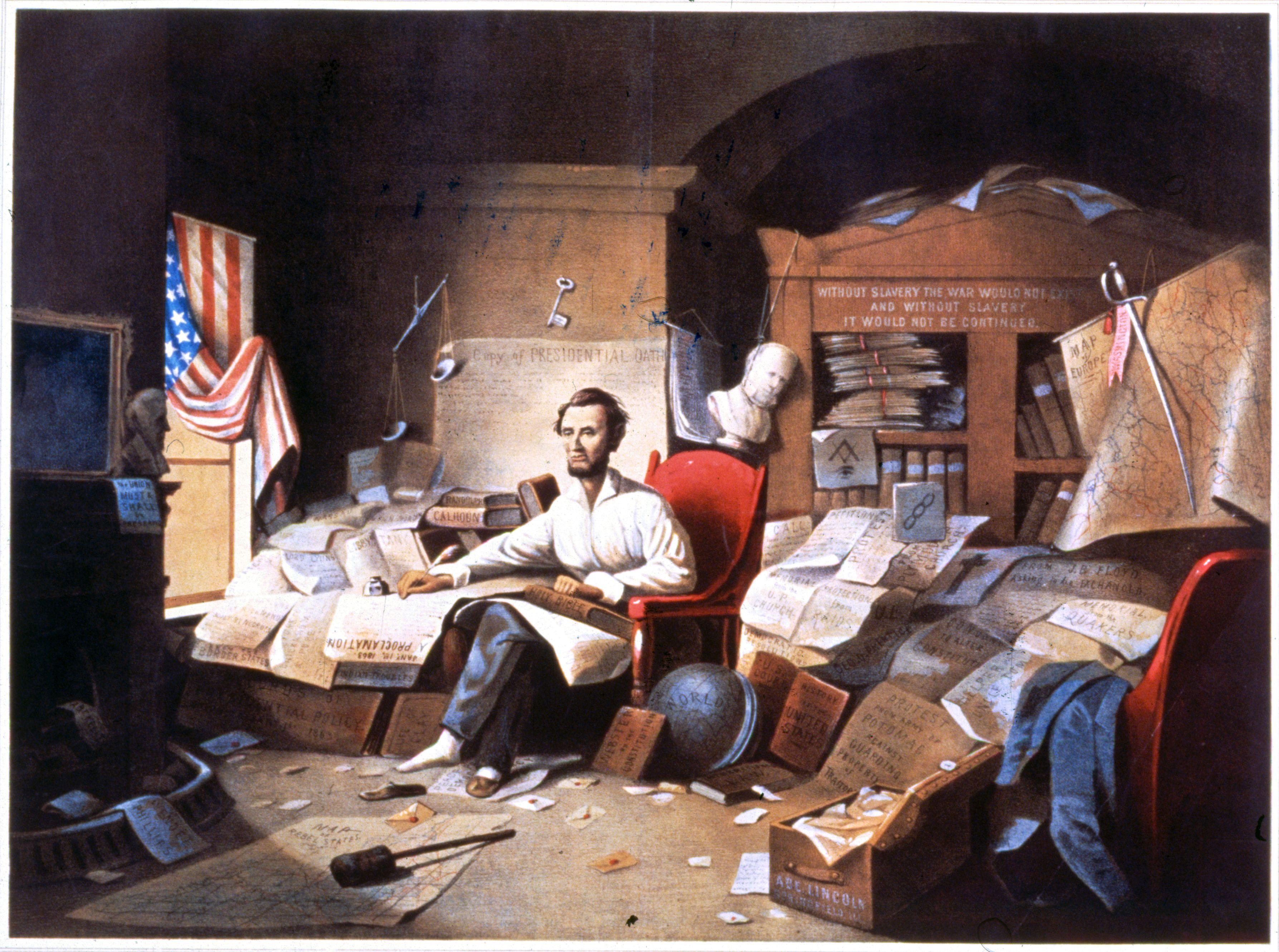 Some early biographers of Lincoln's call Joshua "the only — as he was certainly the last — intimate friend that Lincoln ever had." As C.A. Tripp points out, the tone of their letters is a bit more telling than the fact they shared a bed, since that was so common at the time.
Article continues below advertisement
In addition to frequently signing letters "Yours forever," Joshua once declared that "no two men were ever more intimate" than he was with the president-to-be, and later confessed that Lincoln wouldn't have married Mary if he hadn't married himself.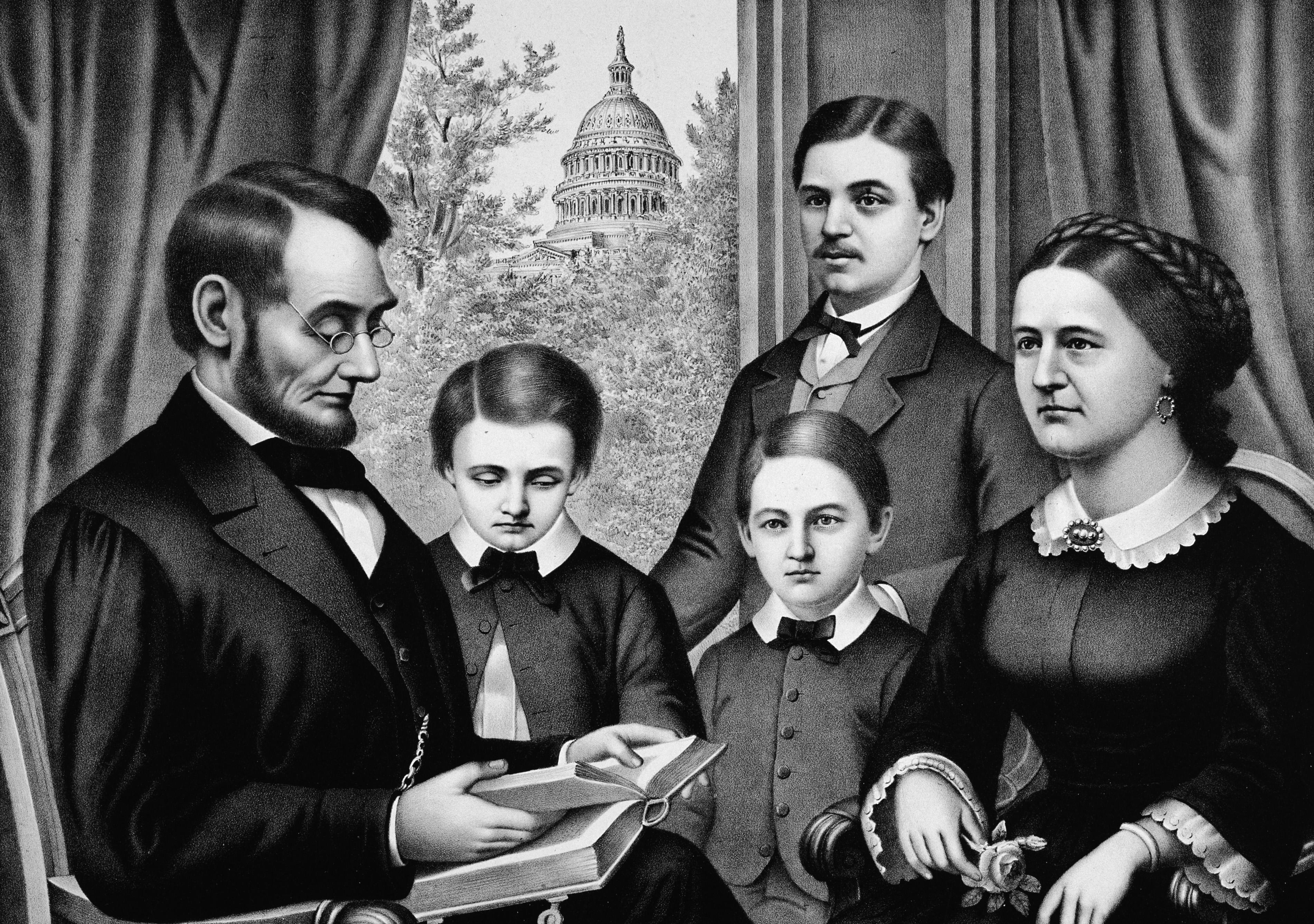 Article continues below advertisement
Joshua never went on to have children, though Lincoln did. And what's more, Joshua Speed wasn't even the only man Lincoln was rumored to have gay relations with.
Abraham might have had as many as three male partners.
Although Lincoln's relationship with his landlord Joshua might be the most documented, it certainly wasn't his only rumored dalliance with a member of the same sex. Before Joshua came Billy Greene, who Lincoln befriended while 22 in New Salem, before relocating to Springfield.
Article continues below advertisement
Lincoln and Billy shared a narrow bed, and according to William Herndon, Lincoln's earlier biographer, Billy spoke about Lincoln's physical appearance in flowery detail. "His thighs were as perfect as a human being could be," he apparently recalled.
After Billy and Joshua, Lincoln courted and married Mary Todd, with whom he had four children. But in The Intimate World of Abraham Lincoln, author C.A. Tripp highlights two other affairs Lincoln might have had while married and during his presidency.
Article continues below advertisement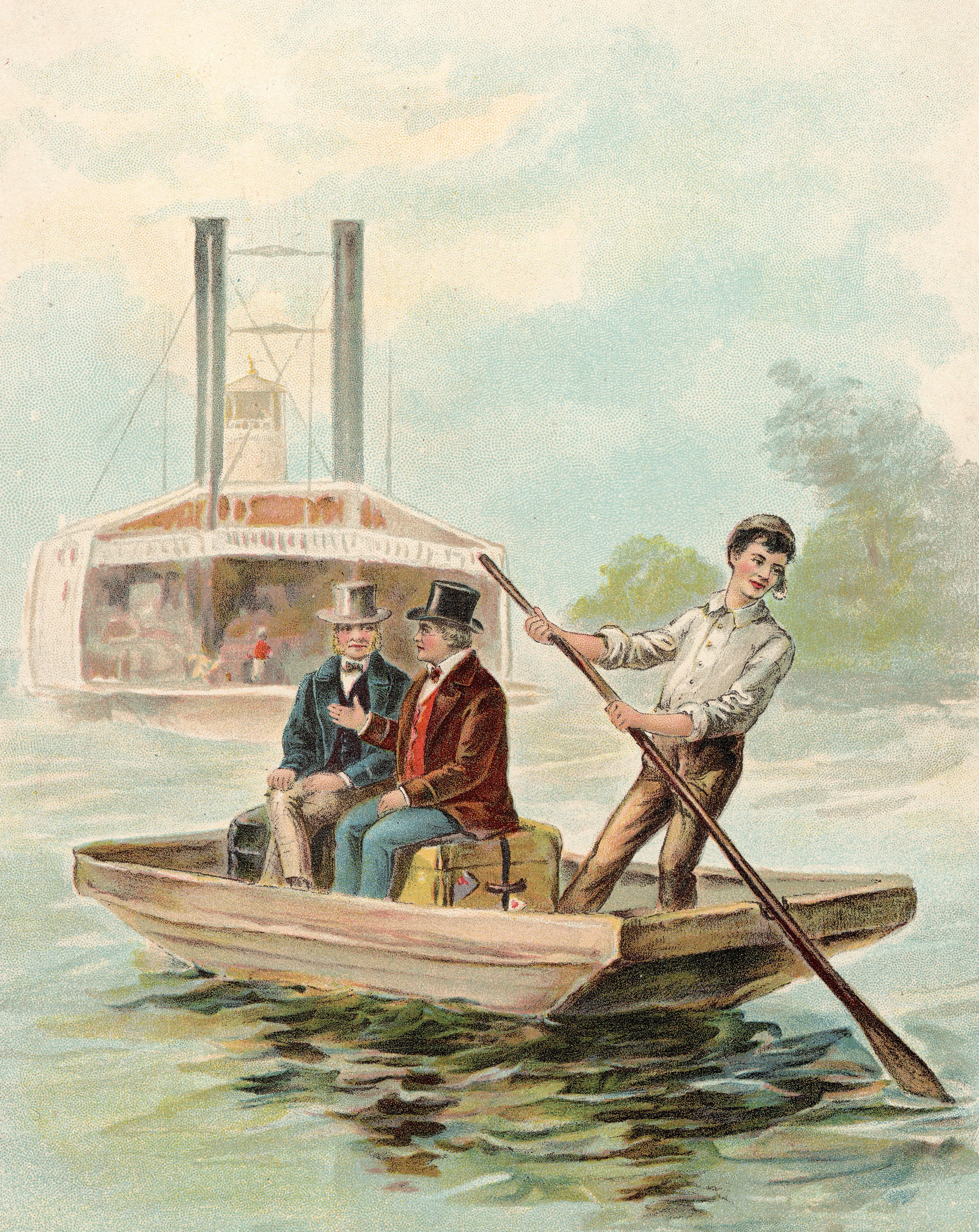 The first is said to be with Colonel Elmer Ellsworth, a drillmaster Lincoln described as "the greatest little man I ever met." Lincoln was quite taken with Elmer and recruited him to his law office, before making him part of his presidential campaign and eventually giving him a high military post. Lincoln was said to be heartbroken when Elmer died.
Article continues below advertisement
Did Lincoln sleep with his bodyguard?
In addition to Billy, Joshua and Elmer, C.A. Tripp highlights a bedmate Lincoln had later in life. Captain David Derickson led the brigade that guarded Lincoln from 1862 to 1863, and was said to sleep in Lincoln's bed when Mary was away.
According to another officer in the brigade, "Captain Derickson, in particular, advanced so far in the President's confidence and esteem that, in Mrs. Lincoln's absence, he frequently spent the night at his cottage, sleeping in the same bed with him, and — it is said — making use of His Excellency's night-shirt!"
While it's hard to say for sure what Lincoln did in his private life, there are certainly enough rumored affairs to corroborate the fact that our 16th president might have been bisexual, if not gay.
To learn more about Abraham Lincoln with the help of some seasoned comedians, tune into Historical Roasts on Netflix.