This Potential New 'WandaVision' Character Might Be Exactly What the MCU Needs (SPOILERS)
If Adam Brashear makes an appearance in 'WandaVision,' it could open up a slew of possibilities for the Marvel Cinematic Universe.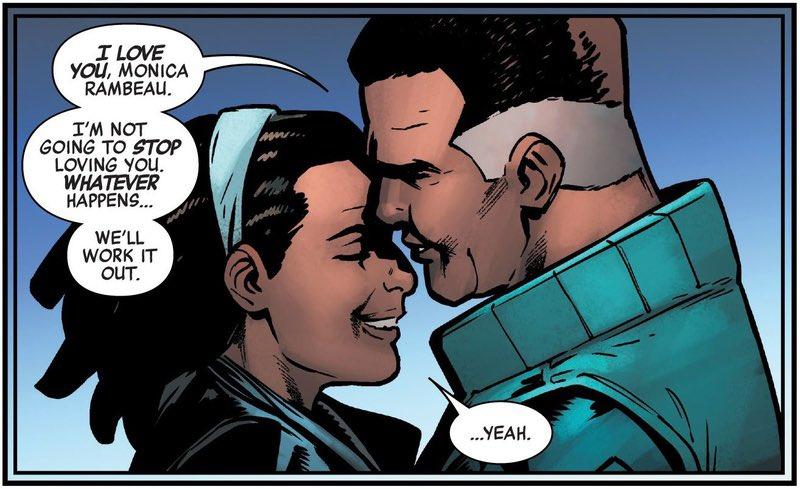 The creators of WandaVision are pros at bringing in new characters, and building up the suspense before their arrival. Now that Monica Rambeau has mentioned an aerospace engineer she knows, some theories suggest that this new WandaVision character could be Adam Brashear, who has appeared in the Marvel comic books.
Article continues below advertisement
Adam Brashear, also known as Blue Marvel, would be the perfect person to bring into the MCU through WandaVision. His character's not so well-known that it would be impossible for his casting to go unnoticed, as opposed to someone like Reed Richards, aka Mr. Fantastic. Plus, Adam Brashear has a romantic history with Monica Rambeau in the comic books.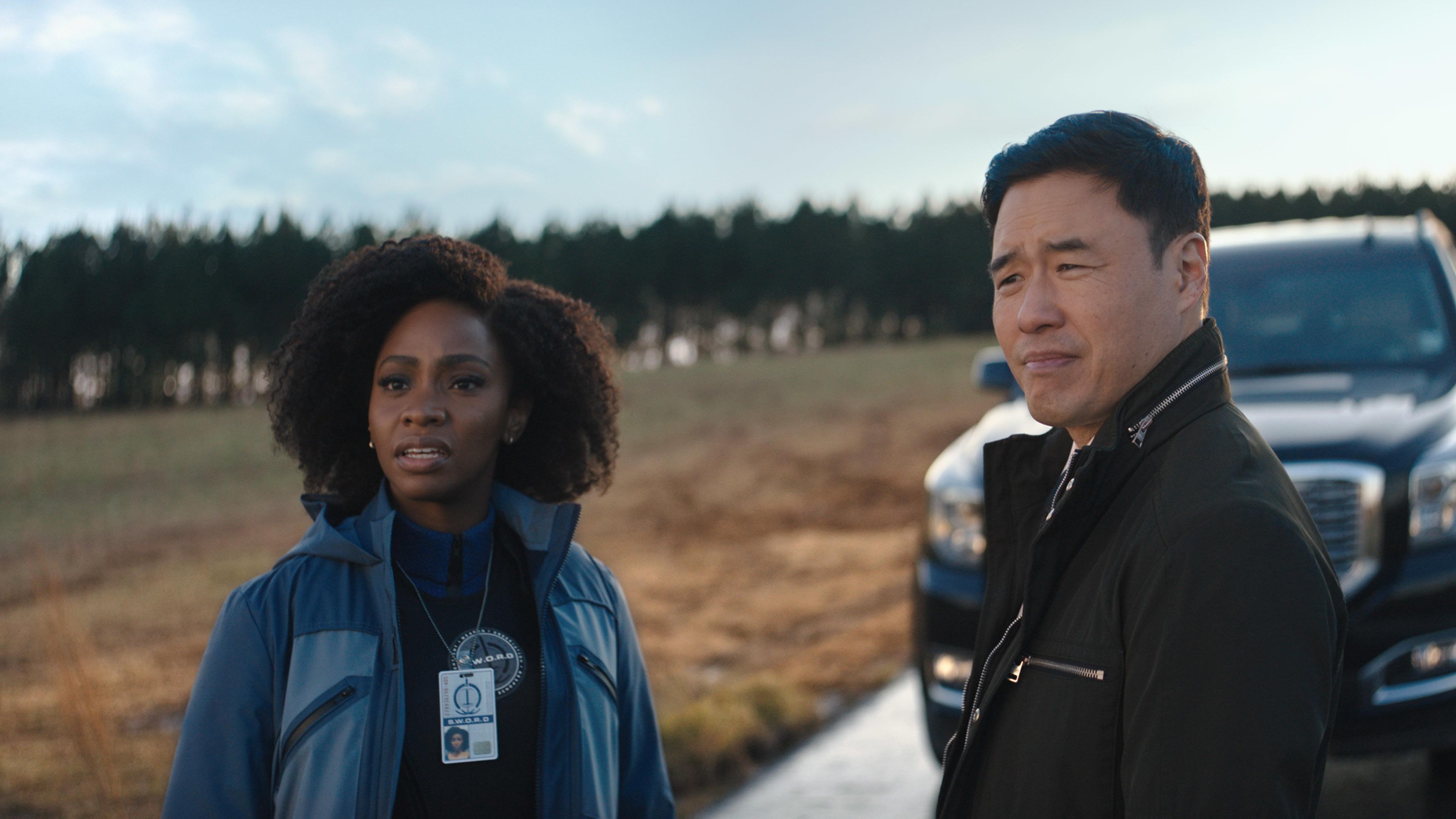 Article continues below advertisement
Adam Brashear could be introduced to the MCU in 'WandaVision.'
Monica Rambeau has hinted that someone she knows, an aerospace engineer, could help S.W.O.R.D. figure out what's going on with Wanda's Westview reality in WandaVision. Since they need the help, one candidate to step into that role is Adam Brashear. For a while, people assumed it would be Mr. Fantastic, but it seems unlikely such a major player in the MCU would get his intro in WandaVision. Plus, an Adam Brashear and Monica Rambeau romance would add a whole new layer to the series.
One Twitter user, Jimmy Folino, pointed out, "Reminder that Adam Brashear and Monica Rambeau dated in the comics. I hope the Aerospace Engineer Monica knows is Blue Marvel." Once he let the Adam Brashear theory out of the bag, there was no turning back. Although there is one hiccup: Adam Brashear actually has a Ph.D. in theoretical physics and an M.S. in electrical engineering, so the MCU would have to do a little tweaking to turn Adam into an aerospace engineer.
Article continues below advertisement
If Adam Brashear does appear in 'WandaVision,' this opens up many new possibilities for the MCU.
Adam Brashear first appeared in the Marvel comics in 2008's Adam: Legend of the Blue Marvel #1 by Kevin Grevioux, so he's only been around for about a decade. However, Adam's past, his superpowers, and his connections are what would make him a unique addition to WandaVision and the wider MCU. In the comics, Adam is a Korean War vet, a member of the Marine Corps, and has connections with Anti-Man and of course, Monica Rambeau.
Article continues below advertisement
When he and Monica started dating in the comics, they experimented with their powers and with immortality. Not only that, but Adam, Monica, Carol Danvers, Black Panther, and America Chavez formed a superhero team called the Ultimates, which would be super exciting to see play out opposite the Avengers. Adam Brashear is also a Black superhero, and without T'Challa's return, there's been speculation that Adam could play a role in the rest of the Black Panther films as well.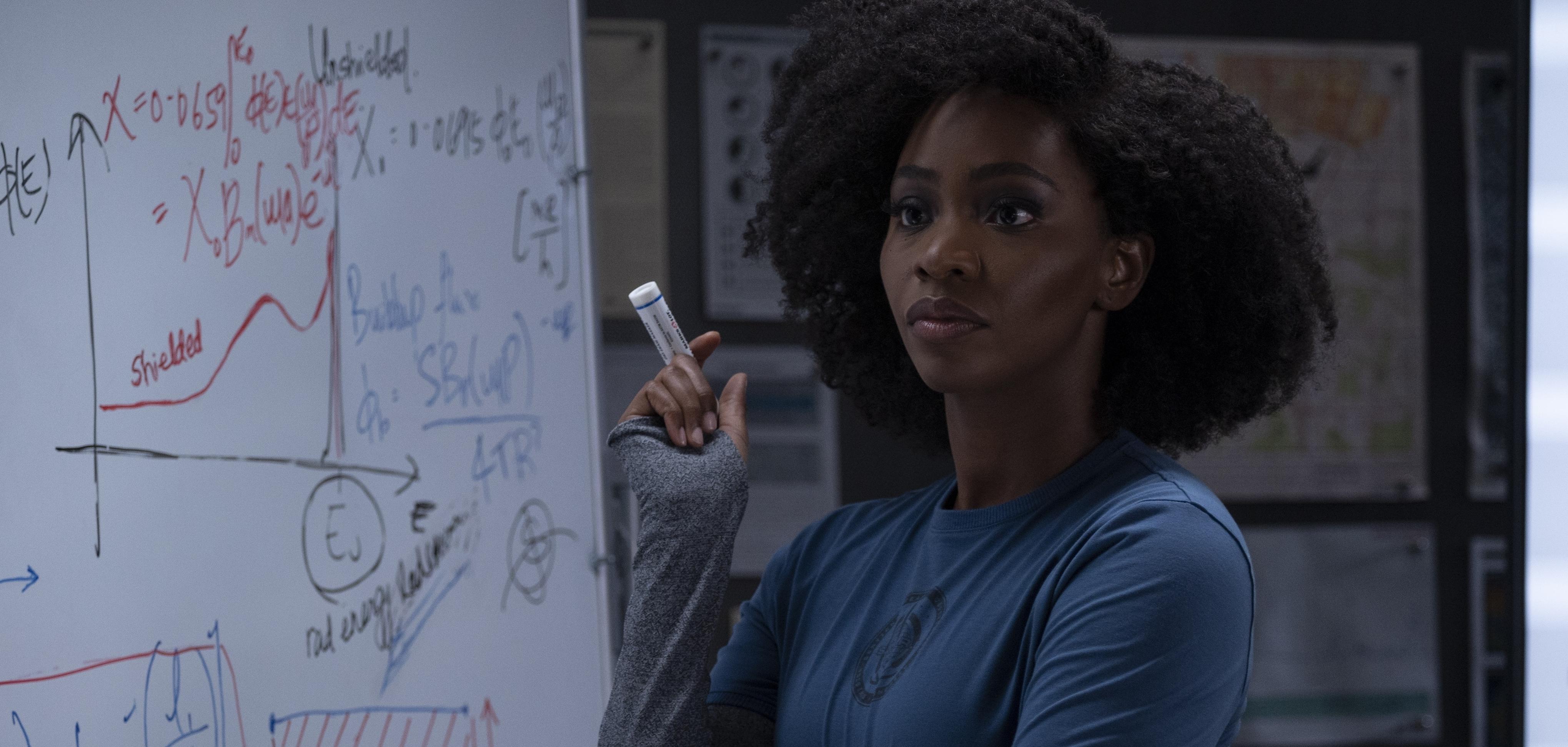 Does this mean we could see a romance brewing between Monica and Adam on WandaVision? At least with the trouble in Wanda and Vision's paradise, we could all use a little more loving.
New episodes of WandaVision are released every Friday on Disney+.