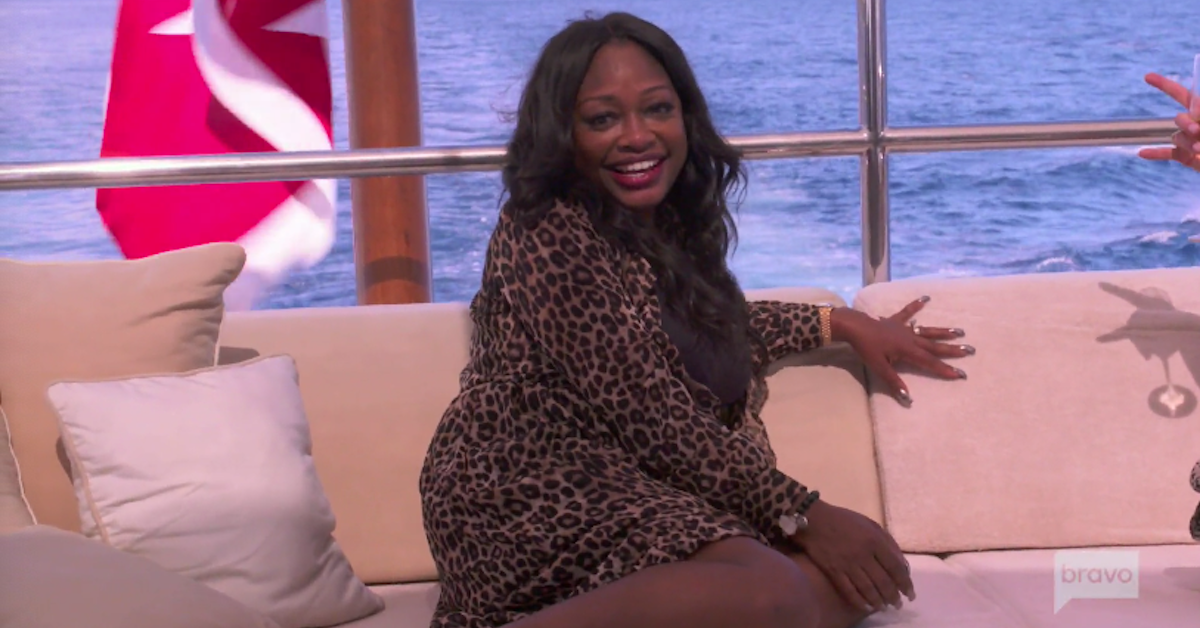 Adena Is the Most Memorable Charter Guest on This Season of 'Below Deck Med'
Who is Adena, Johnny Damon's charter guest on 'Below Deck Med'? Audiences were surprised to learn she was a guest of the Queen of Versailles.
Anyone who tuned into Aug. 31's episode of Below Deck Med caught a surprisingly familiar face — and no, we're not talking about new second stew Aesha Scott, though we're elated that she's back on board, too.
Article continues below advertisement
Adena Ajayi, who we first met on the last season of Med, when she came aboard the Sirocco (where Aesha was also working, as a matter of fact) with Jackie Siegel, aka the Queen of Versailles, is now back with another primary guest, Major League Baseball player Johnny Damon.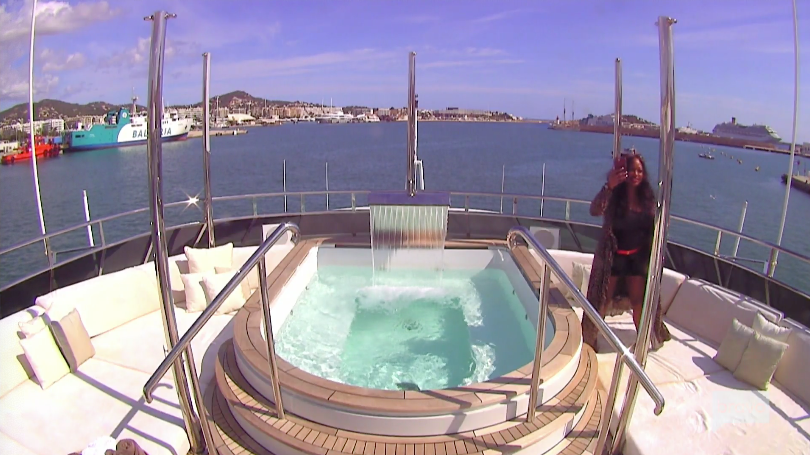 Article continues below advertisement
Who is Adena Ajayi on 'Below Deck'?
Adena is the life of the yacht party, which is apparent from the moment the group sets foot on deck.
"It took me a while to figure that Adena wasn't with Johnny and Michelle last time, she was with the Queen of Versailles," Aesha recalls after she and Bugsy welcome this charter's guests on board and Adena quickly downs a few flutes of champagne.
The stews giggle about the fact that the guest is wasted within a couple of minutes of arriving.
"Adena is awesome," Aesha tells cameras in an interview. "She just, like, can't handle her alcohol very well." It quickly becomes obvious what Aesha's talking about, as the guest falls to the floor and cuts herself on a glass champagne flute.
Article continues below advertisement
Mind you, we've barely left the dock at this point.
"As soon as the lines are off the dock, this lady is falling over drunk cutting herself," says a blunt Malia to cameras after coming to her rescue with bandages and disinfectant. "This is Ibiza, you're not going to last!"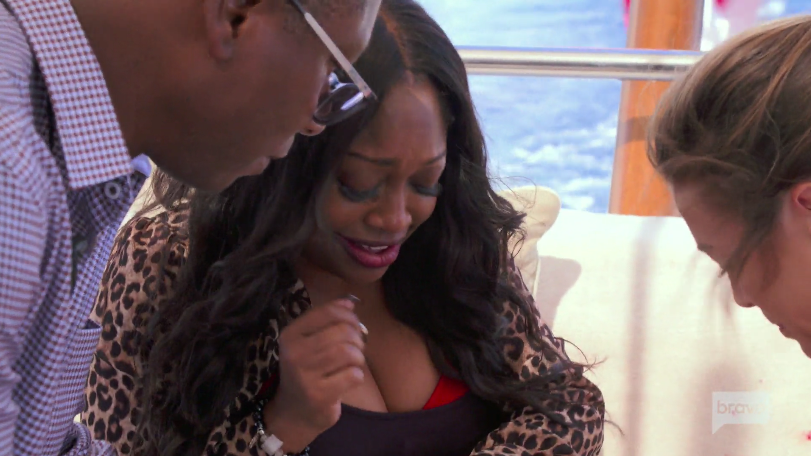 Article continues below advertisement
The guests hilariously share an anecdote about how it's not even Adena's first time breaking glass when she's drunk. According to Johnny and his wife Michelle, she even broke their wedding wine glasses! To the friends, this is just classic Adena behavior.
What does Adena do for a living?
We were naturally taken by the fact that Adena is not only hilarious, but also a recurring guest on Below Deck Med – and on two separate group charters, at that. Imagine being invited on the Bravo show just once, let alone twice!
We couldn't help but wonder who this socialite is, and thankfully we found her on Instagram — but unfortunately, her account is private. We know it's her, however, because of the signature champagne flute in her profile picture!
Article continues below advertisement
According to Reality Titbit, Adena is a Florida resident and her husband Dr. Akinyemi "Akin" Ajayi is a successful sleep doctor. Together, the couple has three daughters, and Adena is also involved in the family business, Ajayi Healthcare Company, as chairman of the board.
Adena is "a serial entrepreneur and visionary known for identifying emerging markets and building successful market-driven companies," per her bio on the website. "For the last 10 years she has been focused on founding and building her various companies."
Honestly, we're grateful we have another charter left with Adena and the rest of her fun group of friends.