Parents Pay for Biological Kids' Tuition But Refuse to Pay for Adopted Son's, Tell Him He's "On His Own"
A 17-year-old Redditor's post where he asks if he's wrong to be upset at his biological parents for their college tuition double standard went viral.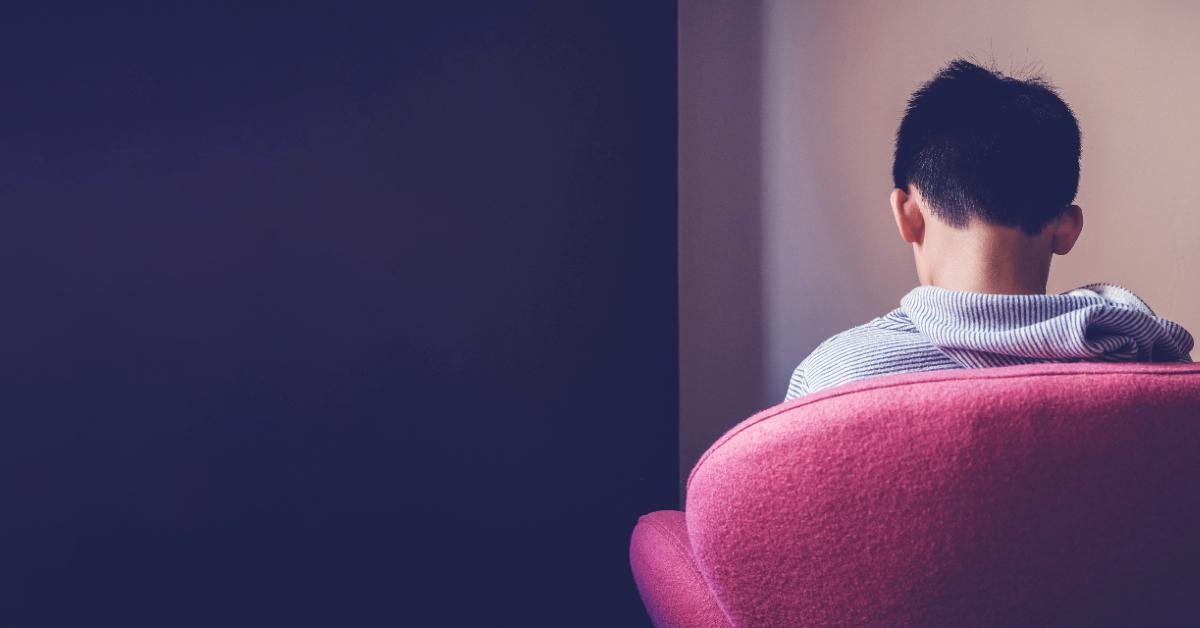 Article continues below advertisement
There are particular triggers that can exacerbate this trauma, especially when it pertains to feelings of rejection or being an "outsider" in familial units where parents have biological children of their own.
Sadly, one Redditor's recent post about double standards in college tuition payments went viral on the popular social media site.
Article continues below advertisement

They wrote: "I'm 17 and the youngest in the family. I was adopted at the age of 4, my biological mom was best friends with my adoptive mom and she adopted me after my biological mom passed away."
Op continued, "I have three older siblings. My parents covered their college tuition in full and then covered law and medical school for two of them as well (the other sibling didn't go to grad school). They also gave them a stipend to cover living expenses."
Article continues below advertisement
However, when it came time for the Redditor to discuss they're going to college, their parents said that the timing of it all didn't align with their current financial situation. "I talked to my parents about college and what help I can expect and surprisingly they told me there won't be any help because they don't have money left after they've paid for my siblings. I wasn't expecting a similar level of support but I was expecting some kind of help, my mom told me that my bio mom didn't leave money for my college so I'll be on my own."

Article continues below advertisement
OP asked them if it had more to do with the fact that they weren't their biological child, and not that they didn't have the finances to cover college, which they were appalled by.
"So I asked if this is really about money or if this is about me being adopted and not their real son."
He added, "They were offended but reassured me that they genuinely can't afford it after they've purchased a condo for my sister earlier this year and it takes a few years for their finances to recover so it's just my bad luck that this has coincided with me going to college and there's nothing they can do now."
Article continues below advertisement

He didn't seem to buy this explanation, however, and when he highlighted the disparity again to them, he was told by his father that he was acting entitled and was reminded that most parents don't cover tuition costs for their children. However, the Redditor took more of an issue with the fact that they weren't receiving the same level of college-assistance love as their siblings.
Article continues below advertisement
"I called them out and told them that I'm not buying this explanation at all and they wouldn't be doing this to me if I were their biological child, my dad reminded me that I'm acting in an entitled way and should instead learn that we don't always get what we want. He told me that most parents can't fund their children's college tuition and I'm acting like I'm entitled to a tuition-free college when I'm not. But my point has been about being treated unfairly compared to my siblings."
Article continues below advertisement
From the sound of his recap of their conversation, it doesn't seem like they came to a healthy resolution: "In the end they told me that they don't really need my permission or approval to support any of their kids and I just need to accept that this is their decision. I said in that case they also need to accept that I believe I'm being treated differently because I'm adopted and their answers have not been convincing. They told me I'm being an entitled brat."
OP wanted to know if he really was acting like an "entitled brat" and if he was wrong to bring up the tuition disparity in the first place.
"Now I fear that I may have overstepped and indeed maybe I am being an a**hole."
Article continues below advertisement

However, there were tons of Redditors who chimed in stating that they should've known he was planning on attending college and they should have made those considerations when budgeting for him to attend school. Instead of giving stipends for living expenses of his biological siblings, for instance, maybe they could've put that money aside for him when he was older.
Article continues below advertisement
He wrote in the comments section that his "siblings were always the favorite but I don't usually make a big fuss about it."
Others suggested that OP speak to a lawyer and find out if they were entitled to life insurance or some other kind of money left over from his deceased parents, and then make inquiries to see if the family spent it on their other children.

Article continues below advertisement
While many were quick to criticize OP's adopted parents, others pointed out that the child was probably headed "straight to foster care" and that his mother's friend took him in because "she felt she had to."
This soon devolved into a debate as to whether or not the parents were bad people for not setting aside funds for OP to go to college, adding that they had more than enough time to plan for it since they took him in from when he was 4 years old.

What do you think? Was it grimy of OP's adopted parents to not offer a similar level of financial assistance when it was time for him to attend college? Or do you think that it was more than kind of them to care for the child of a friend who passed away?