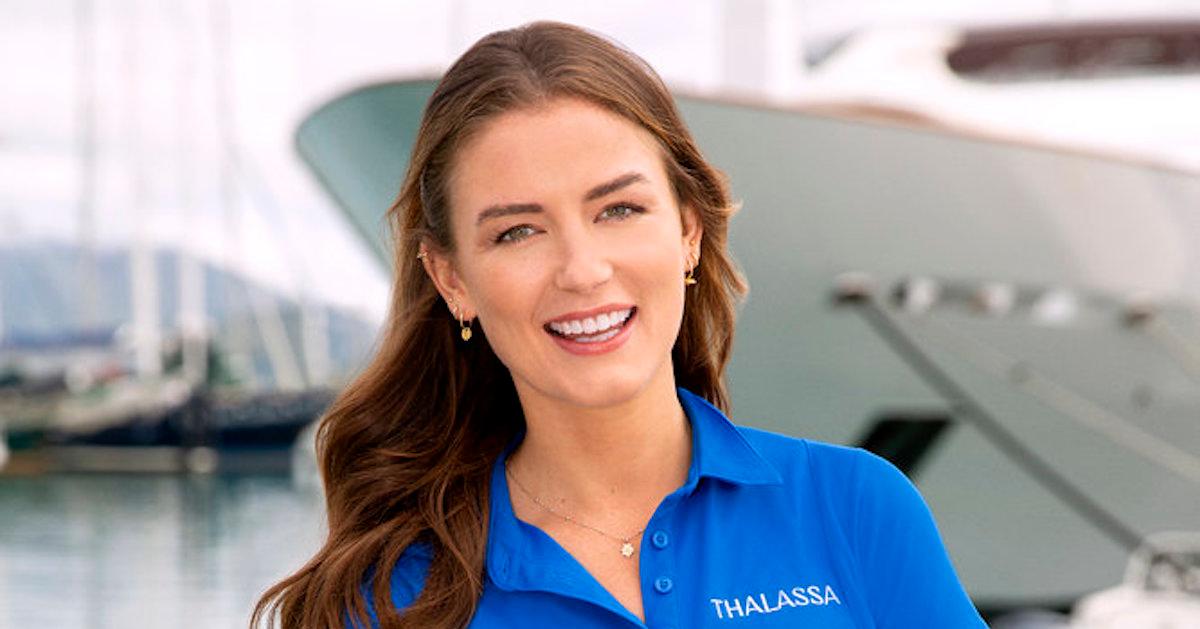 Aesha Scott on Her "Amazing Boyfriend" and Making Her Chief Stew Debut on 'Below Deck Down Under' (EXCLUSIVE)
Just a few years after Aesha Scott became a fan favorite on Seasons 4 and 5 of Below Deck Mediterranean, the New Zealander is leveling up as the chief stew on the debut season of the Peacock original Below Deck Down Under.
Known for her positive attitude and for cutting the crew tension by cutting the cheese, Aesha's new role onboard the M/Y Thalassa may require a bit more seriousness, but that won't stop her from being herself.
Article continues below advertisement
Ahead of the stacked, three-episode premiere on March 17, Aesha chatted with Distractify to discuss why she felt a sense of "pressure" in her new job, and what it was like to maintain a long-distance relationship while filming.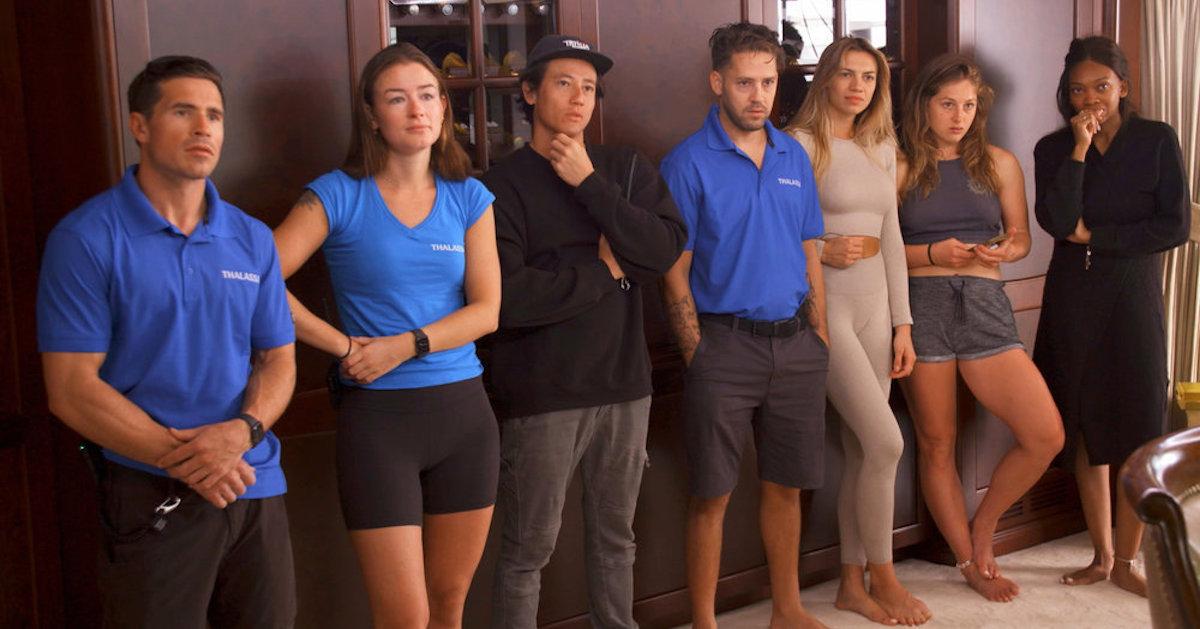 Article continues below advertisement
Aesha Scott shares why she felt "pressure" as the chief stew on 'Below Deck Down Under.'
Though Aesha successfully balanced the guests' demands, her work responsibilities, and getting along with the other crew members (well, except for maybe Chef Tom Checketts) during her season-and-a-half on Below Deck Med, the Australian spinoff series marks her first time in the chief stew position.
Aesha said that she "love[d] the challenge" of taking on the lead interior role in front of the cameras, and that it was also "really cool" to be part of the first-ever season of Below Deck Down Under.
"It's just quite exciting to be part of something right from its conception, and you're kind of part of setting this flavor of what the series is going to look like," Aesha shared with Distractify.
Article continues below advertisement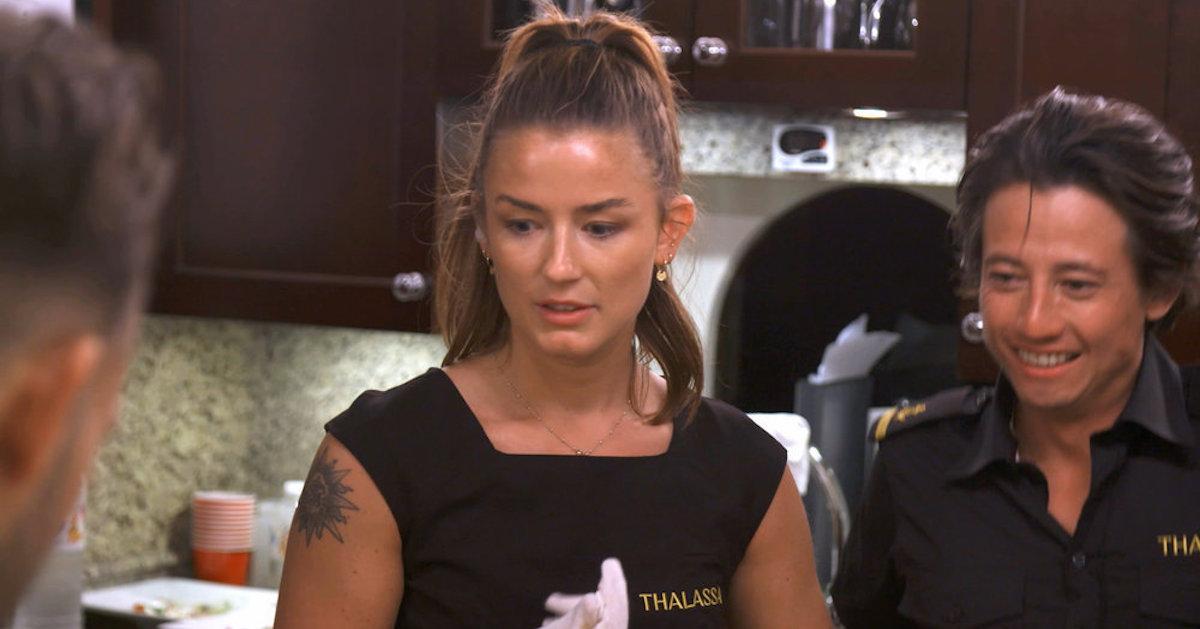 While Aesha was excited to participate in the debut season of the show, she also felt a sense of responsibility to make sure that it would be entertaining for viewers.
"Part of the reason it was a challenge was because I knew that I was a fan favorite," Aesha said about working on the first season after such a warm reception from Below Deck Med viewers. "I kind of felt this pressure because I'd had two such successful seasons."
Article continues below advertisement
She was worried about seeming "really boring" in comparison to past chief stews, since she has "so much love and respect" for the production team.
Aesha ultimately was up to the task, and she said that the Australia-based show ended up being an "amazing experience" — even though it meant being away from her longtime boyfriend for weeks on end.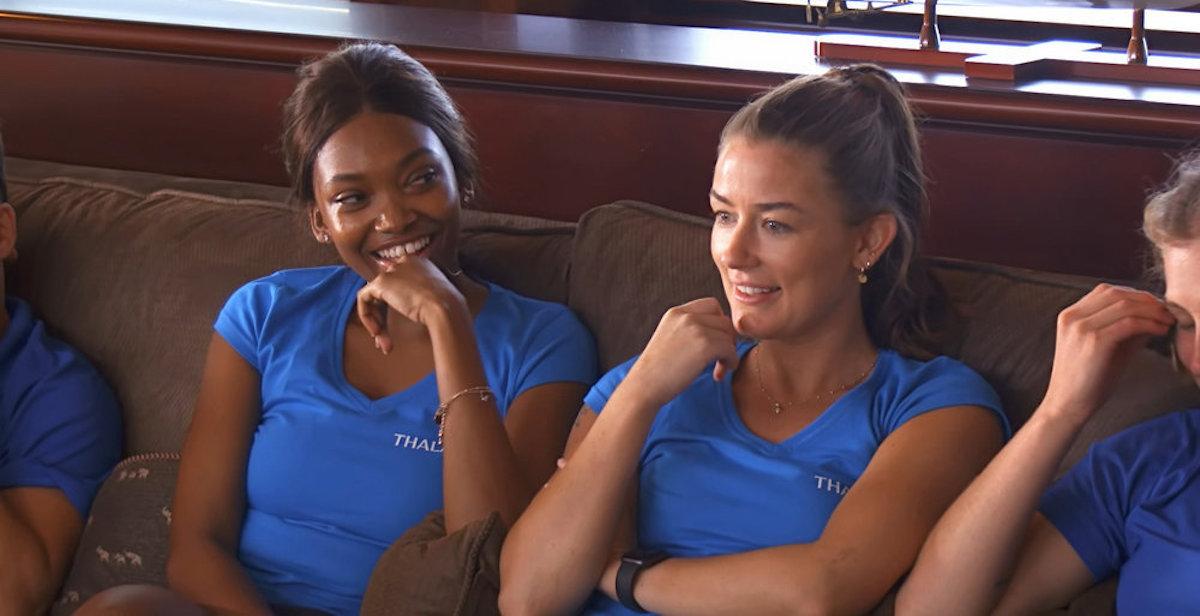 Article continues below advertisement
The chief stew said it "wasn't difficult" to do long-distance dating with her boyfriend, Scotty Dobson, while she was on the show.
During her time on Sirocco in Below Deck Med Season 4, Aesha engaged in a boatmance with deckhand Jack Stirrup. He later reconciled with his ex, Kelly Hinge (and had a baby with her).
While Aesha was brokenhearted at the end of Season 4, the newly minted chief stew is now doing better than ever with her boyfriend Scott "Scotty" Dobson, who is a native of New Zealand like she is.
The pair began dating in 2020, and they've divided their time living together in New Zealand, and in a converted ambulance in Colorado.
Below Deck fans have seen many on- and off-boat relationships crumble over the years, but Aesha said that it "wasn't actually that difficult" for her and Scotty to be apart while she was filming the show.
After all, the two had only been dating for a little while when the COVID-19 lockdowns began in 2020, so they quickly got used to a long-distance relationship.
Article continues below advertisement
"All through our relationship, we've kind of had big periods of time where we have been away from each other for anywhere from two to six weeks at a time," she said about the distance. "It was something that we kind of had adapted to. It's never super easy — obviously you miss them so much, but I think we're quite used to it."
Article continues below advertisement
Aesha also said that she "had too much to do" on M/Y Thalassa, so she didn't have time to get too wrapped up in her feelings of missing her beau.
"I just didn't really have time to think about it, honestly," she said, before adding that they'd briefly message each day. "He is just the most amazing, wonderful, supportive boyfriend. He even said to me, 'Look, I'm your last priority at the moment. Put me last, don't worry about messaging me, and you need to focus on this and do your job.' And that's what I did."
Scotty and Aesha didn't need to stay in touch all day, every day in order to keep their relationship strong.
"If you're in the kind of relationship where you are having to communicate all the time, I think maybe you should look at how healthy your relationship is," she said with a laugh. "We just have so much trust, which is what you should have. I know that he's always going to be there, and I know that he loves me. There's just not really any need to be constantly talking."
Article continues below advertisement
Once her time on M/Y Thalassa did come to an end, Aesha had plenty to fill her boyfriend in on.
"It was nice because when I went back, when I finally wrapped and I went back to the States, we sat and chatted for hours and hours," she concluded. "It makes reuniting so beautiful."
The first three episodes of Below Deck Down Under will be available to stream on Peacock on March 17. New episodes drop on Thursdays.