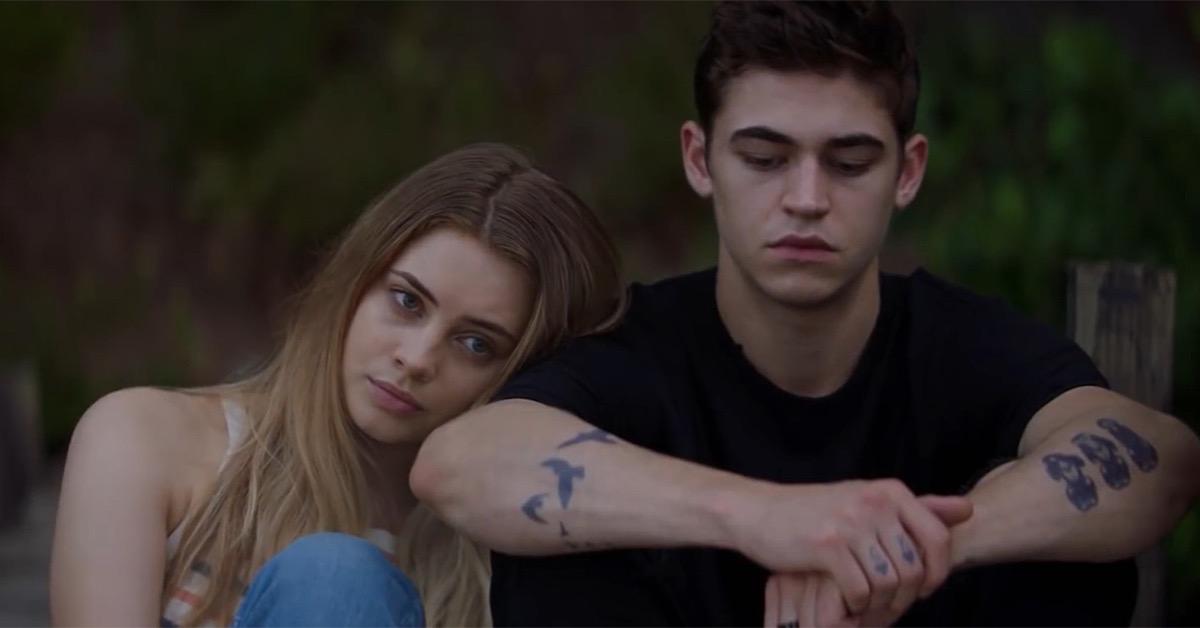 'After We Collided' Has a New Trailer, and Fans Are Really Excited About It
'After We Collided' has a new trailer, and fans are hoping that it means the movie will be on Netflix soon. But how will it actually be released?
The hotly anticipated sequel to After finally has a trailer. The After We Collided trailer just hit the internet, and fans are curious when they're going to be able to see the finished film. As the trailer dropped, fans also got an answer to that question, although it may not be the one that many of them were hoping for with regards to Netflix.
Article continues below advertisement
Is 'After We Collided' going to be on Netflix?
Although many of the movie's biggest fans were hoping to catch the sequel on Netflix, the movie won't hit the platform when it's first released. Instead, the movie is set to be released in theaters and on Video on Demand on Oct. 2. The VOD release comes as most movie theaters across the country are still shut down in response to the coronavirus pandemic.
Article continues below advertisement
What is 'After We Collided' about?
After We Collided is an adaptation of the sequel novel to After, and the movie will likely feature a lot of the same major elements of the plot as the book. In the trailer, we see that Tessa and Hardin, played by Josephine Langford and Hero Fiennes Tiffin, are still drawn to one another even in the aftermath of their breakup in the first movie.
The movie will explore whether Tessa and Hardin should still be together after their breakup, and it seems like the answer to that question is likely to be yes. The second film will also add some complications to their story, though, in the form of new characters. One, played by Dylan Sprouse, will be Tessa's new love interest, and The Vampire Diaries' Candice King will also join the cast as Tessa's boss.
Article continues below advertisement
Fans are thrilled about the new 'After We Collided' trailer.
Although they may not get to see it on Netflix in the immediate future, fans are thrilled to have at least a teaser of the new film. "OH MY GOD, I DON'T EVEN KNOW WHAT TO SAY. I DON'T EVEN NOW. I CAN'T BELIEVE THIS IS IN FRONT OF MY EYES like WOW. THIS IS ACTUALLY HAPPENING. MASTERPIECE. THIS IS BOOK HESSA. BYE," one user wrote after the trailer dropped.
Article continues below advertisement
"That was much more than I expected, they have exceeded all my expectations, I am very excited to see after we collided," another added. Others were happy with how sexy the trailer seemed to be, and some were emotional about getting to see the movie. "How, How can something be so perfect!?!I know them, they are Hardin and Tessa! Finally I can see them and I'm speechless. Amazing cast and producers," another wrote.
The cast thanked fans for their passion.
Along with the trailer drop, the cast also assembled to film a video thanking fans for their support of the films. In the video, Josephine, Hero and Dylan all thank fans for their love, and also say plenty of hilarious stuff. While it may seem like an eternity, Oct. 2 is close at hand. Fans who have been eager to see After We Collided won't have to wait much longer.