Akbar V and Cardi B Got Into an Explosive Twitter Fight and Fans Are Picking Sides
Why do Akbar V and Cardi B have beef? The two rappers traded some explosive insults at one another via Twitter.
Many hip-hop fans would agree that female rappers are dominating the genre. Nicki Minaj recently made history as the first solo rapper to debut at No. 1 on the Billboard Hot 100 chart since Lauryn Hill in 1998. Megan Thee Stallion was the first female rapper to perform at the Oscars. However, with success comes more problems.
Article continues below advertisement
If you've been keeping up with social media drama, you'll know that Akbar V and Cardi B have been at each other's throats. And while beef among female rappers is unfortunately not a new concept, the social media exchange got ugly pretty fast, leaving fans to pick sides. So, why do Akbar V and Cardi B have beef? Here's the 4-1-1.
Article continues below advertisement
Akbar V and Cardi B's beef all started over a tweet about "Tommorrow 2."
Baby … the girls are fighting. We all know that Cardi B is no stranger to rap beef, so the news of her trading insults with Akbar V comes as no surprise.
The issue stemmed from the success of Glorilla's "Tomorrow 2," which features Cardi B. There were talks on Twitter claiming that the track put up serious numbers since its release. However, on Sept. 26, 2022, Akbar V posted a tweet seemingly shading the reports about the success of the track.
"If @chartdata ain't say it, we ain't believing the CAP," Akbar V wrote on Twitter via XXL.
Article continues below advertisement
Cardi B caught wind of Akbar's tweet and immediately fired back.
"Count all the times chart data posted you," the Bronx native said.
Cardi then said that "she doesn't play internet games" and that "her DMs are open and the streets," insinuating that anyone can meet up with her in person if there's a problem.
Article continues below advertisement
Things got more heated once Cardi fired off a tweet claiming that she can change anyone's life with a mention.
Akbar clapped back, calling Card an "industry b---h" and insinuated that Cardi is fake.
Interestingly, Akbar later questioned folks on Twitter about giving out her phone number to Cardi B and implied that the rapper contacted her via text message.
"Who gave this h-e Cardi B my number ... gotta be one of y'all weird a-- h-es? I'm laughing. This b---h must've woken up on the wrong side of bed. I'm going to give her a pass," Akbar tweeted.
Article continues below advertisement
Akbar threatened to leak the text messages, which she later did.
Cardi B responded by wondering why Akbar would take the messages to Twitter since the two allegedly had an understanding that what they said on the phone stays on the phone.
Article continues below advertisement
After that, Cardi started taking jabs at Akbar for not having all of her children at one point in time. Akbar clapped back calling out their differences and threw a dig at Cardi for not writing her own raps.
Article continues below advertisement
Once Cardi responded by saying she's picking up her kids from school, which is something Akbar has never done, things worsened. Akbar brought up Cardi's past with allegedly drugging men, having a lump on her head after an altercation with Nicki Minaj and Rah Ali, and Offset's infidelities.
Cardi then shared a clip of Akbar's NSFW tape online, and the digs continued. Offset later stepped in to argue with Akbar, and Cardi accused Akbar of using her for clout. Since then, the madness has died down.
Article continues below advertisement
Fans have taken sides in the Akbar V and Cardi B beef.
As the entire showdown went down, fans made it clear whose side they were on. Many believed that Akbar had a right to defend herself since her initial tweet wasn't a direct dig at Cardi and Glorilla. Others believe that Akbar messed up by bringing other people into their beef.
Article continues below advertisement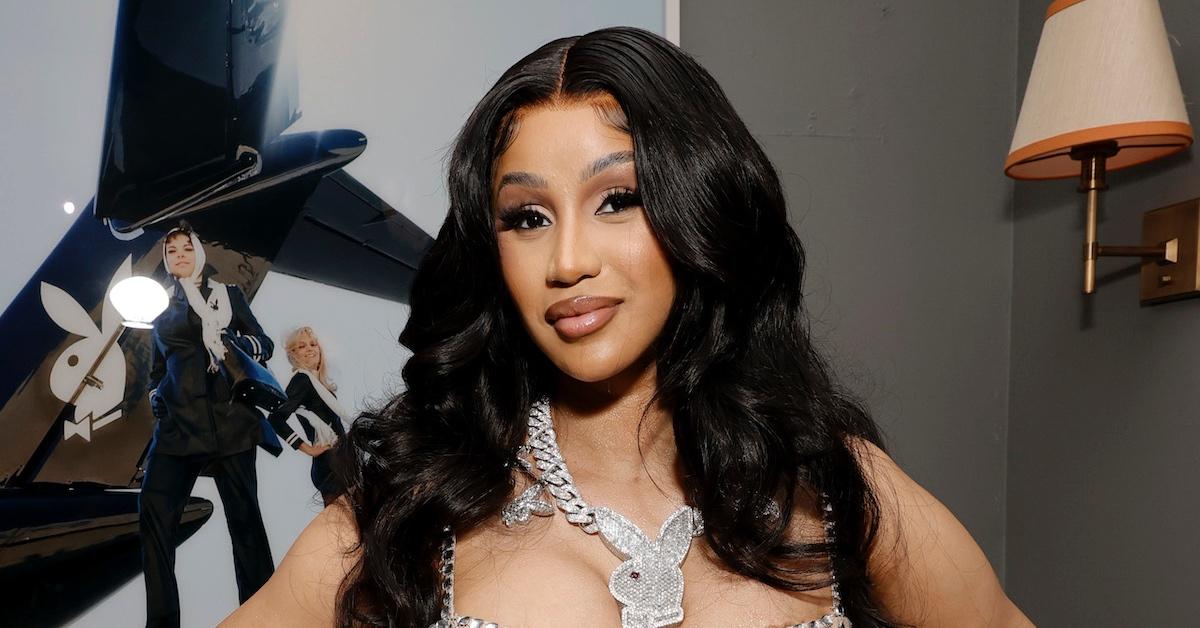 On the flip side, Cardi fans believe that she did nothing wrong and simply called out Akbar for trying to have a moment. However, most people agree that Cardi crossed the line by sharing a clip of Akbar's NSFW tape.
Article continues below advertisement
While it's true that the clip of Akbar's tape already made its rounds online and Akbar herself used a still from the tape for cover art, fans believe that Cardi sharing it was low. Not to mention, the rapper just shared a statement about being an "example for her children" after pleading guilty to misdemeanor charges stemming from a strip club brawl. So, many believe that Cardi truly hasn't changed.
Article continues below advertisement
Interestingly, it appears that Akbar V's Twitter account has also been suspended, whereas Cardi B's account is in good standing. As of now, there has been no explanation for Akbar's account suspension.