Contrary to Publicity, 'Ala Vaikunthapurramuloo' Has Indeed Dropped on Netflix
Fans were shocked to see 'Ala Vaikunthapurramuloo' arrive on Netflix after makers of the movie said they wouldn't release it on a streaming platform.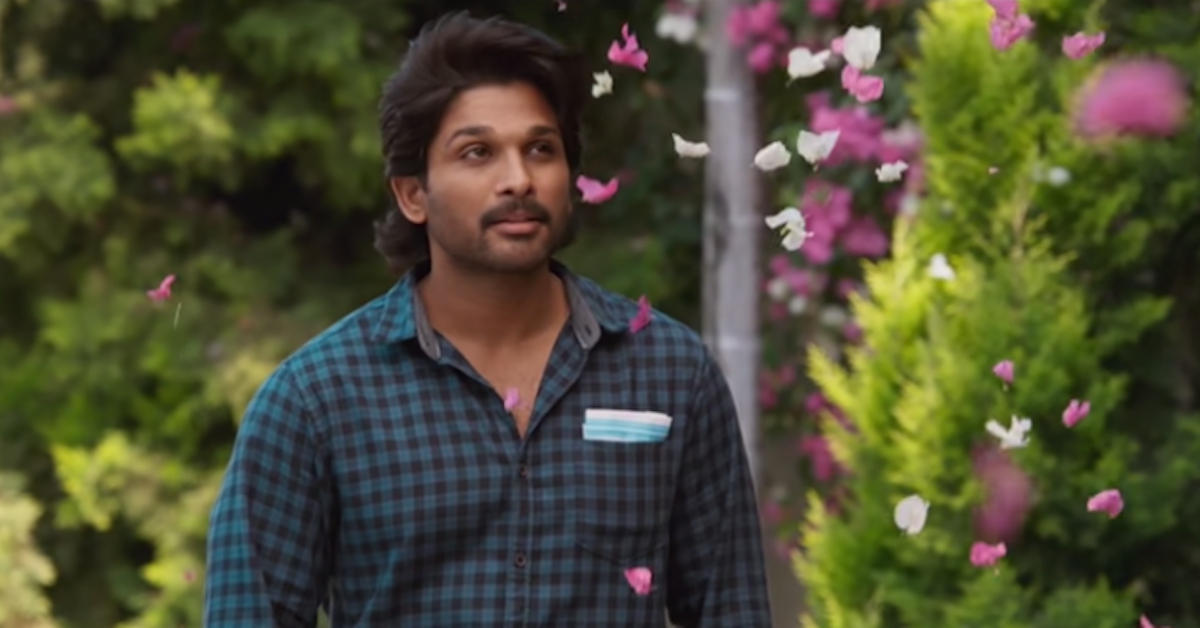 It's hardly been one month since Ala Vaikunthapurramuloo came out in theaters on Jan. 12, but now, fans can now catch the Telugu-language action-drama on Netflix.
The news came as something of a shock to Indian audiences after producers had warned that interested fans should run to catch it in theaters, as they'd be unable to "find this movie on Prime or Netflix."
Article continues below advertisement
But now that Ala Vaikunthapurramuloo has effectively shocked and delighted Netflix subscribers, keep reading for everything you need to know about the film and why we recommend adding it to your queue.
What's 'Ala Vaikunthapurramuloo' about?
Commenting on this twist in distribution, BlueSkyCinemas, said, "We are told that movie was sold only to Sunnxt and at the time of the movie release, Sunnxt was not available outside India. SO, we said that the movie won't be available on Amazon or Netflix."
Article continues below advertisement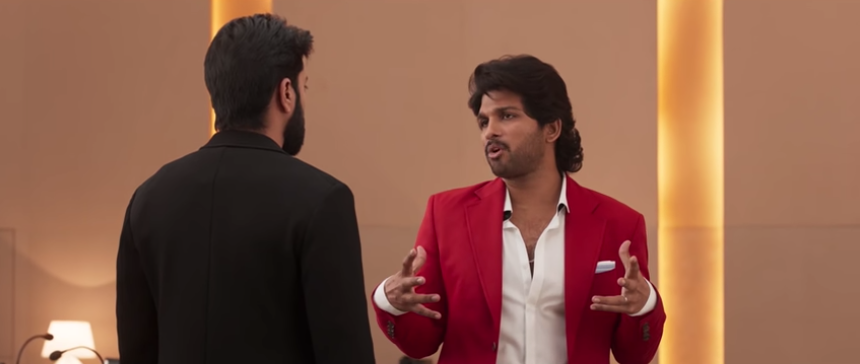 "It so happened that Sunnxt started its service in the U.S. a month back," they continued. "Netflix is a surprise for us."
Details aside, fans are elated to be able to catch this movie on their TVs.
Article continues below advertisement
The movie, which stars Desamuduru's Allu Arjun and Mohenjo Daro's Pooja Hegde, tells the story of Bantu, a middle-class man who finds out that he's actually the son of a millionaire businessman who was swapped at birth so that his father (or the man he has always thought was his father), Valmiki, could give his own son a more comfortable life.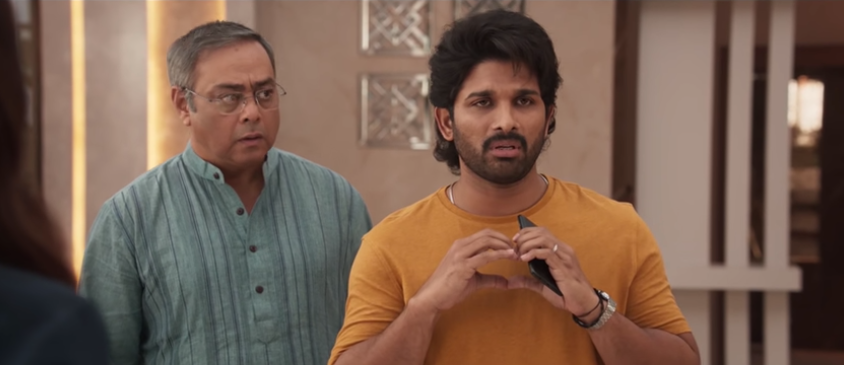 Article continues below advertisement
A surprising incident leads to this Parent Trap-like discovery, and Bantu eventually decides to enter the home of his real parents, to confront and take down whoever switched him with their child at birth.
The cast of 'Ala Vaikunthapurramuloo' is pretty impressive.
Even those who don't understand Telugu are living for the performances in Ala Vaikunthapurramuloo. One rapt viewer shared on Twitter that though they "can't understand Telugu," the "screen presence of Allu Arjun never left me bored for a second."
Article continues below advertisement
Allu Arjun (or Arjun Allu, for American audiences; Allu is his family name), who plays the protagonist, Bantu, got his start as a child actor in Vijetha and Daddy. The 37-year-old then made his adult debut in Gangotri before landing Arya, his breakthrough role that earned him his first Filmfare Best Telugu Actor Award nomination, as well as three other Best Actor awards.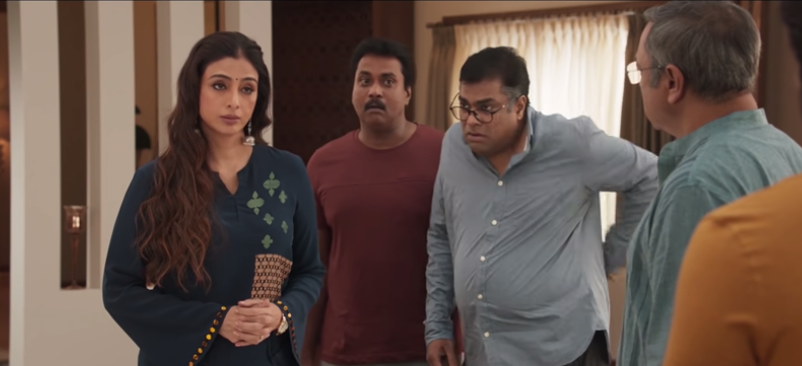 Article continues below advertisement
Bantu's love interest is his boss, Amulya, the CEO of his travel agency, who is played by 29-year-old Mumbai native, Pooja Hegde. You might have noticed Pooja when she was crowned as the second runner-up at 2010's Miss Universe India.
Following her pageant days, Pooja went on to make her acting debut in the superhero film Mugamoodi. Afterward, she acted in the Telugu films Oka Laila Kosam and Mukunda in 2014, before landing a lead role in Mohenjo Daro in 2016.
Article continues below advertisement
As for Raj Manohar, the man who was switched with Bantu at birth, he is brought to life by Sushanth, who has acted in Kalidasu, Current, Adda and Lovely, and comes from a family of notable actors: Dr. Akkineni Nageswara Rao is his grandfather, and Akkineni Nagarjuna is his uncle.
Stream Ala Vaikunthapurramuloo on Netflix to watch this incredible story.