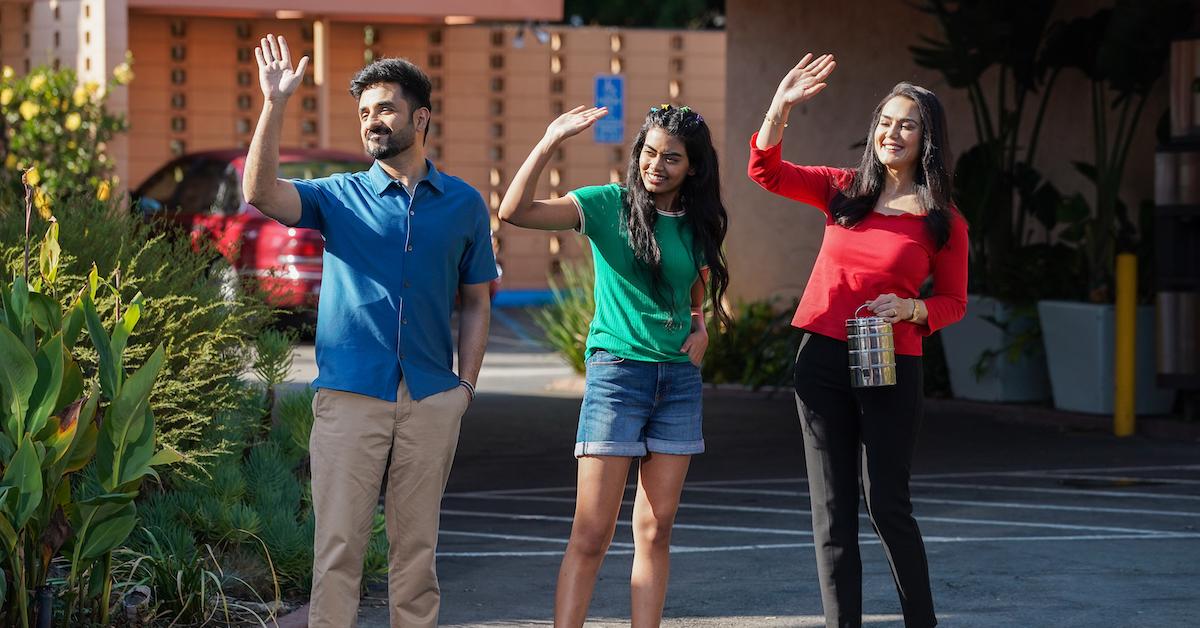 The 'Fresh Off the Boat' Spinoff Stars Bollywood Legend Preity Zinta!
Article continues below advertisement
The episode involved Eddie enlisting his classmate Simryn to help Evan study for a spelling bee in return for taking over her chores at Magic Motor, the inn that her parents run.
Created by Fresh Off the Boat veteran writer and producer Rachna Fruchbom, the new show stars Megan Suri as Simryn. You may know her from her role as Quinn in Netflix's Atypical.
Simryn's dad DC is played by comedian Vir Das from Whiskey Cavalier, and her mom is played by none other than Bollywood's Preity Zinta!
So, who is Preity Zinta and why are all the Indian-Americans you know freaking out that she's been cast in the show? Read on to learn more about Preity!
Article continues below advertisement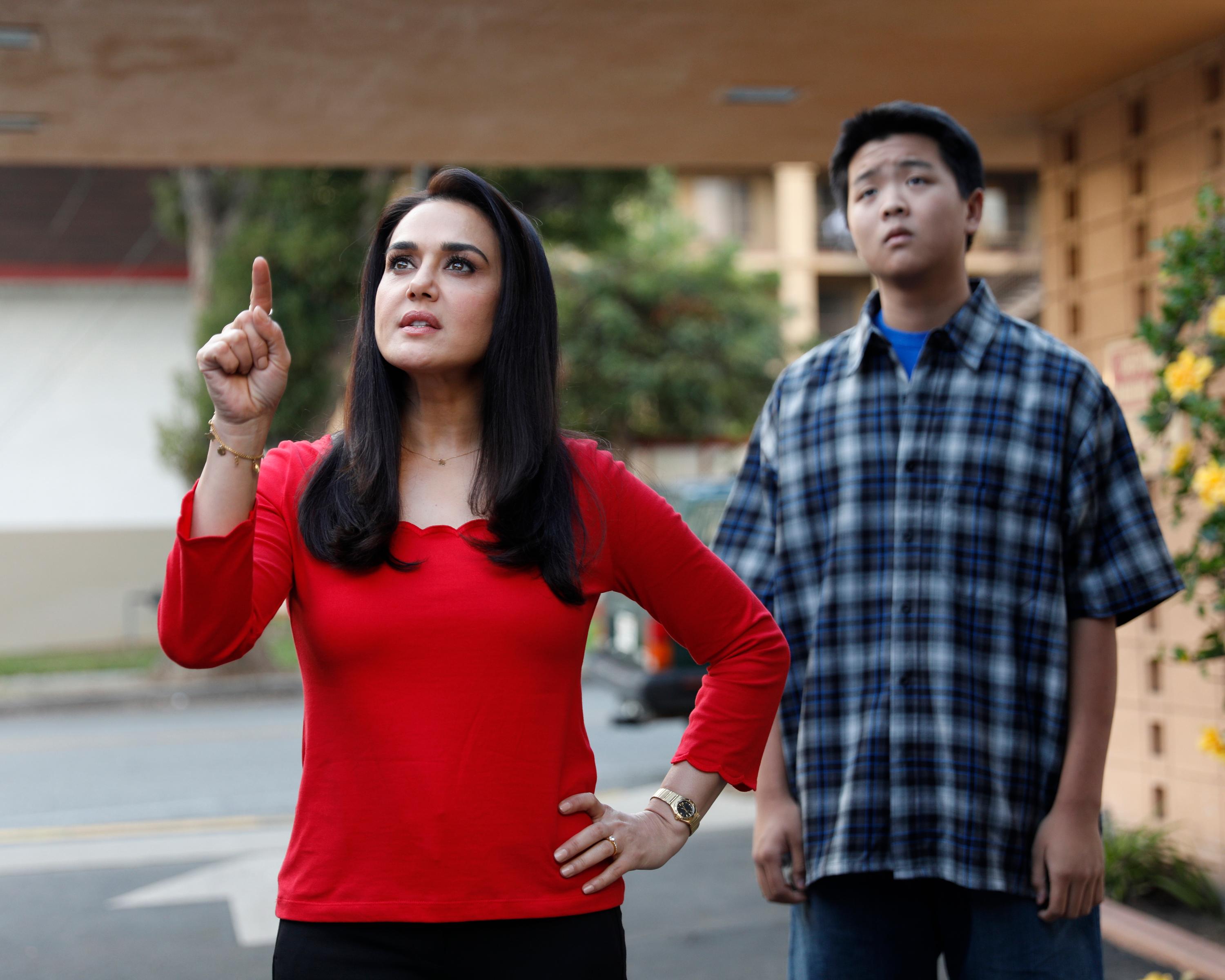 Who is Preity Zinta?
If you grew up in the 2000s in India, Preity Zinta needs no introduction. But for the rest of you, Preity is a Bollywood Superstar (capital B, capital S, because that's how important and illustrious she is).
Article continues below advertisement
Preity debuted her acting talents and her legendary dimples in the 1998 romantic thriller, Dil Se, where she starred alongside an even bigger Bollywood heartthrob: the inimitable Shah Rukh Khan.
Although Preity took on a supporting role, critics and audiences alike took notice of the newcomer. Soon, she earned a reputation for playing strong characters, which won her several awards along the way.
Article continues below advertisement
By the mid-2000s, Preity was a bonafide star, and soon she started to explore new, more challenging roles. In 2008, she starred in the Canadian movie, Heaven on Earth, in which she plays Chand, a young woman who migrates to Toronto after an arranged marriage, then becomes a victim of domestic abuse.
Heaven on Earth is shot in English and Punjabi, and while Preity isn't a native speaker, she managed to learn Punjabi in a 50-day crash course immersion. Her performance was lauded and won her numerous awards both in India and abroad.
Article continues below advertisement
Outside of her acting career, Preity keeps very busy. One of the primary causes she's passionately been involved in is HIV/AIDS prevention, treatment and support, particularly among women and children.
Preity is particularly drawn to causes that support women. In 2009, she adopted 34 girls on her 34th birthday, and took on the responsibility of feeding, clothing, and educating all of them. She also works with an organization called The Loomba Trust, where she organizes support for widowed women and their children in India. Since Preity lost her own father at 13, she says that she can identify with the struggle these women face.
Article continues below advertisement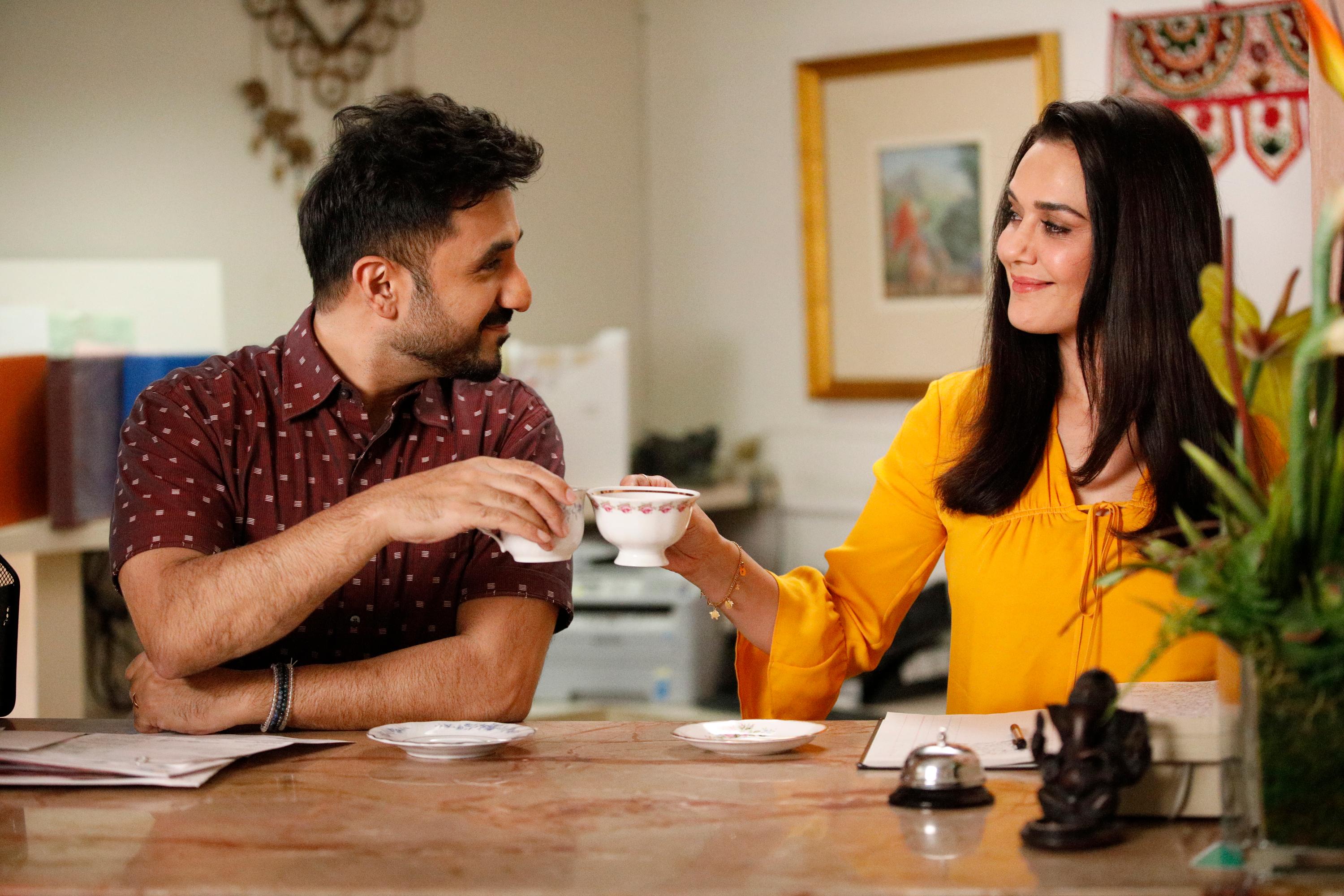 Preity also co-owns the Indian Premier League cricket team Kings XI Punjab, which she acquired along with a group of investors in 2008. At the time, she made history, not only as the only woman owner of an IPL cricket team, but also as the youngest owner in the league.
She seems to love cricket, because in 2017, Preity also became the owner of the Stellenbosch Kings of South Africa's T20 Global League.
Article continues below advertisement
Is Preity single or married?
Like any huge Bollywood personality, Preity has endured her share of dating rumors and has been linked by gossip tabloids to a number of her co-stars over the years, though she strongly denied these rumors the whole time.
In 2016, Preity married an American man called Gene Goodenough (yes, that's his real name). The two married in a private ceremony in Los Angeles, and Preity now divides her time between America and India.
Although she loves living in the U.S., she's said that she misses "the fact that I can land up uninvited at anyone's house for parathas." We feel you, Preity!
Stay tuned for more information about the release date of Magic Motor Inn. Until then, watch Preity in her many Bollywood roles and in Fresh Off the Boat as Season 6 Episode 12's Mina.