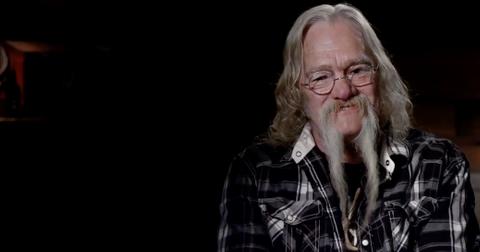 'Alaskan Bush People' Star Billy Brown Healthier (and Happier) Than Ever
By Anna Quintana
The head of the Brown clan was hospitalized briefly last October with an upper respiratory infection. At the time, son Bear Brown told fans on Instagram that he was "with Dad at the hospital," and that he was "in really bad shape this past week."
This setback was just the latest in a string of bad news for the family, from having to relocate to Washington state to eldest son Matt Brown entering rehab. However, this is not the first health scare Billy has experienced on camera.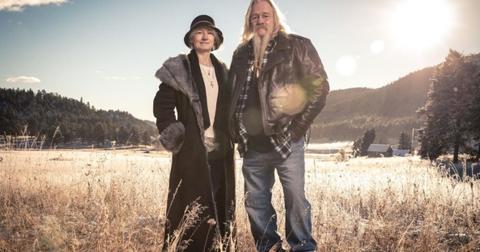 Billy is prone to seizures.
Previously, on the Discovery Channel series, the 66-year-old suffered a seizure while out in the woods. At the time, son Noah Brown found his dad and wife Ami rushed to his side.
"Can you see me? Can you hear me?" Ami asked her husband. "I can hear you, Ami, it's over, I've got it," Billy responded.
Son Bam Bam explained the situation to viewers, telling cameras, "To put it bluntly, Dad just had a seizure is what happened. Every now and then, he weirds out, gets all dingy, he has a seizure. It varies from so light that he can kind of hide it from you, to so bad he just goes down and loses consciousness."
In 2015, it was reported that Billy was undergoing tests to find out the cause of his seizures, which he has been experiencing since he was in a coma in 2008.
"Everything shut down: my kidneys, my lungs. My brain swelled to like 75 percent. They literally thought that I would be child-like if I did wake up. It was really bad thing that we've been fighting for almost ten years now," he told Radar Online of being in a coma. "To be honest, everything is really up in the air right now. We just don't know. We're doing a lot of praying right now and hoping that we can continue our lifestyle."
Ami's cancer also took a toll on Billy.
In 2017, Billy was spotted by some fans at a local mall and it was obvious he had lost some weight, most likely due to the stress of his wife's cancer diagnosis. It was actually Billy who broke the news on the family's show.
"We're in for probably a lot harder road than we've ever faced," he said at the time. "There's no doubt about that."
How is Billy doing in 2019?
Season 9 of Alaskan Bush People premiered on March 3, and Billy is looking better than ever. The bearded outdoorsman is determined to make his new 400-acre Northern Washington homestead completely self-sustainable — and that includes buying a 2,000-pound longhorn bull and embarking on buffalo hunts to stockpile meat.
"It'e been a long time since we had no gloom and doom in front of us," Billy said on the show. "We're going buffalo hunting. It's hard not to get excited about that."
Watch Alaskan Bush People Sundays at 10 p.m. on the Discovery Channel.