"A Heart Attack in a Bag" — Aldi Customer Shares Ridiculous Amount of Sodium in Seafood Boil
In a viral post, a man shopping at Aldi shares a seafood boil with 17,000 mg of sodium in the full container and social media isn't surprised.
Bring on the seafood!
Apologies in advance if you're allergic to seafood. However, there are folks out there who love feasting on seafood. Some of these people have no qualms about bringing their seafood meals into the workplace, while others make it a point to feast on seafood boils a few times a month.
Article continues below advertisement
Seafood is known to be some of the healthiest food items to consume thanks to it being low in fat, high in protein, and chock-full of nutrients. Keep in mind, it's easy for seafood to cross the spectrum of healthy to problematic based on how it's prepared.
Case in point, a man on TikTok shared an Aldi seafood boil pre-packaged meal that has over 17,000 mg of sodium in the full package. Yes, you read that correctly. Here's the full scoop.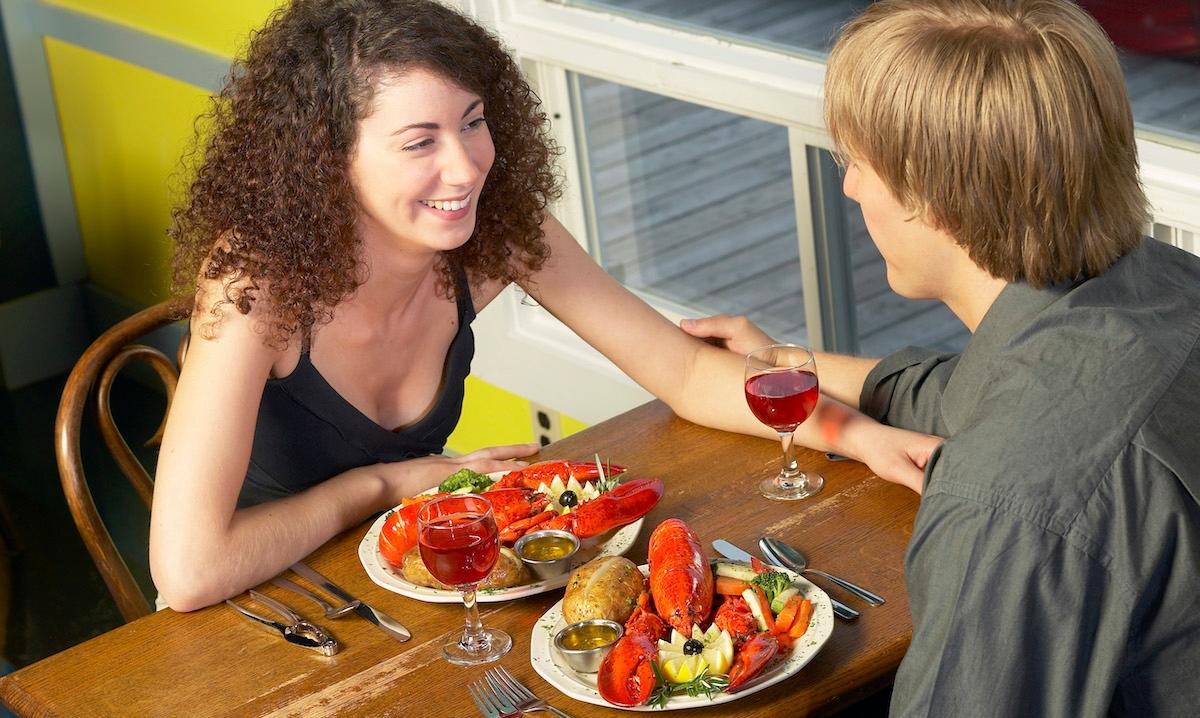 Article continues below advertisement
A man on TikTok revealed that Aldi is offering a seafood boil with 17,000 mg of sodium in the package.
Baby … ain't enough salt in the world for this foolishness. In an Aug. 9, 2023, TikTok user Charlie (@chopmeatchuck) shared a video of his latest shopping trip to Aldi.
"SALTY. I still love Aldi though," the video caption reads.
As the video begins, Charlie details his astonishing discovery in the Aldi frozen food section.
"Alright y'all, so I'm at Aldi and I thought my eyes were deceiving me," Charlie said as he opened up a freezer in the frozen food section.
Article continues below advertisement
"Look at this. 17,690 mg of sodium," Charlie said with a surprised laugh. "Oh, my God."
The video then comes to a close with Charlie holding the seafood boil package.
Article continues below advertisement
TikTok users aren't surprised by Charlie's seafood boil discovery.
In case you're a novice when it comes to the topic of seafood boils, it's easy for the meal to have a lot of salt. After all, some people who make seafood boil from scratch typically add tons of seasonings without realizing that many blends contain high amounts of salt.
Article continues below advertisement
Not to mention, some pre-packed seafood boils come with seasoning blends that can go above and beyond with the salt. So, when Charlie took to TikTok to reveal his Aldi discovery, folks weren't surprised at all.
"🤣 my blood pressure rising just watching this," one person shared.
"It's amazing how much sodium is in our food. I am on a sodium-free diet and I can barely find things to eat," another user said.
Article continues below advertisement
"I believe it we had this and mistakenly added old bay, it was inedible 🤦🏻‍♀️🤦🏻‍♀️," another user chimed in.
On the flip side, some folks shared that the salt comes from the seasoning packet, not the fish itself. So they believe that as long as the person consuming the food is light on the seasoning, things won't go left.
Article continues below advertisement
Interestingly, other folks in the comment section wanted to learn about Charlie's background due to the way he pronounced Aldi in the video.
"What part of the country are you? I have never heard anyone pronounce Aldi like that before in my life," one person asked.
"I love all the different ways people say 'Aldi,'" another user shared.
Folks, too much sodium in your diet can lead to heart disease, high blood pressure, kidney issues, and possibly a stroke, per Mayo Clinic. So, please be mindful.