Alena From TLC's 'sMothered' Has A Rare Disorder — Here's How She Treats It
Alena from 'sMothered' was born with a rare disease that requires her to go to weekly enzyme replacement therapy appointments. But what is it called?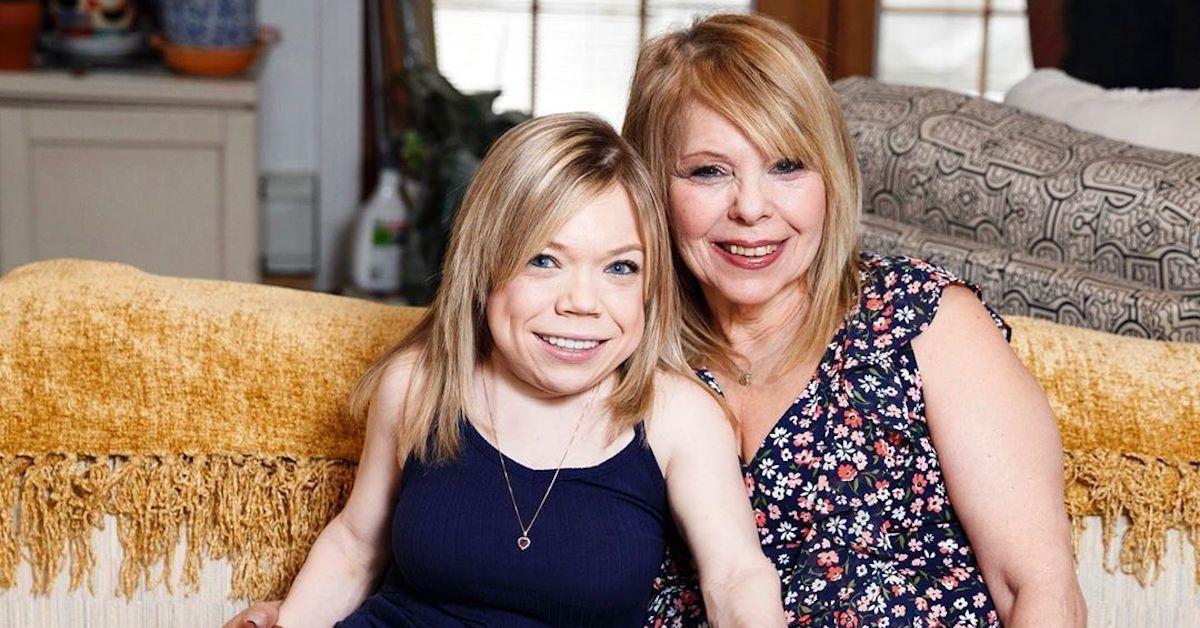 TLC's sMothered has kept fans glued to the screen since it first aired during summer 2019, and its second season has been talked about endlessly. Following six new mother-daughter duos, Season 2 contains some interesting subjects with strange habits.
Article continues below advertisement
One of the families on the show are Marcia and her 21-year-old daughter, Alena. The two turned heads in the season's sneak preview when Alena said, "I love it when my mama licks me, it kind of makes me feel closer to her because we're doing something funny and out of the ordinary."
Other than the fact that Alena's mother licks her awake in the morning — in lieu of buying her a puppy — many viewers are also interested to know what Alena's specific disorder happens to be. Keep reading to learn more.
Article continues below advertisement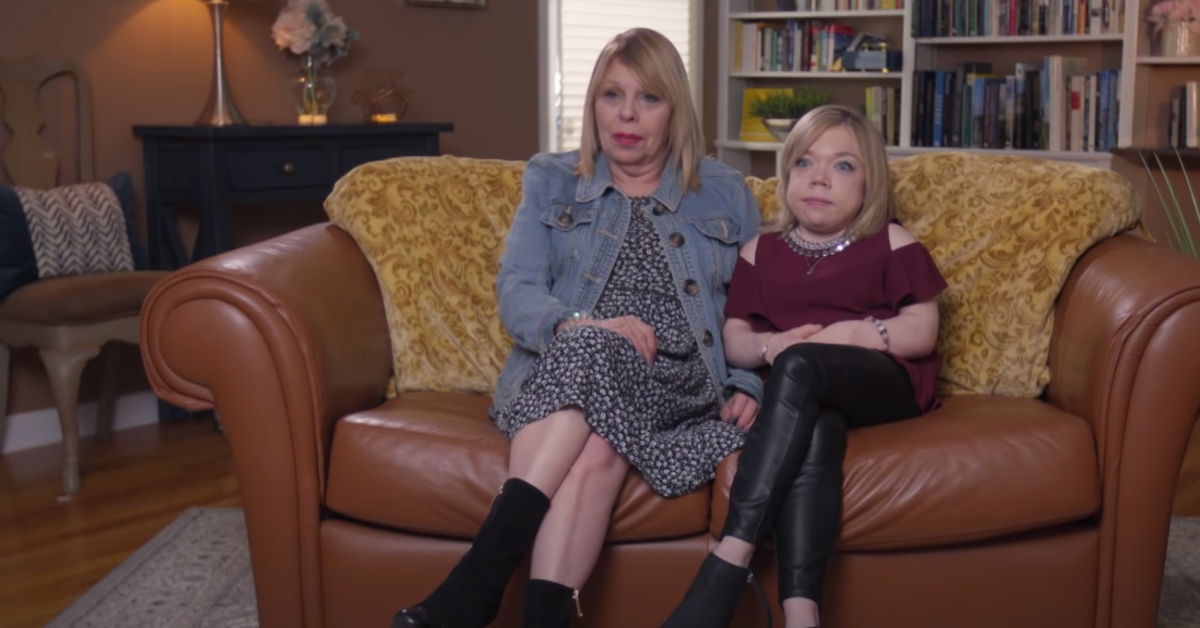 What is Alena's disorder in 'sMothered'?
Alena was born with a rare disease known as MPS VI. According to the National MPS Society, MPS IV is a mucopolysaccharide disease known as Maroteaux-Lamy Syndrome. MPS VI involves a wide range of symptoms, including: short stature, macrocephaly, progressively coarse facial features, spinal cord compression, carpal tunnel syndrome, sleep apnea, impaired hearing, and more — all ranging in severity.
Article continues below advertisement
The mucopolysaccharide disease is caused by a recessive gene, and is estimated to be found in 1 in 250,000 to 600,000 newborns, making Alena's case extremely rare. While there is no cure for MPS VI, the disease can be managed and treated by going to frequent enzyme replacement therapies.
Alena opted in for the enzyme replacement therapy in 2005 after her mother told her that she would die if she did not get the infusions. Her mother's upfront answer was the last bit of motivation she needed to get started with the procedure.
Article continues below advertisement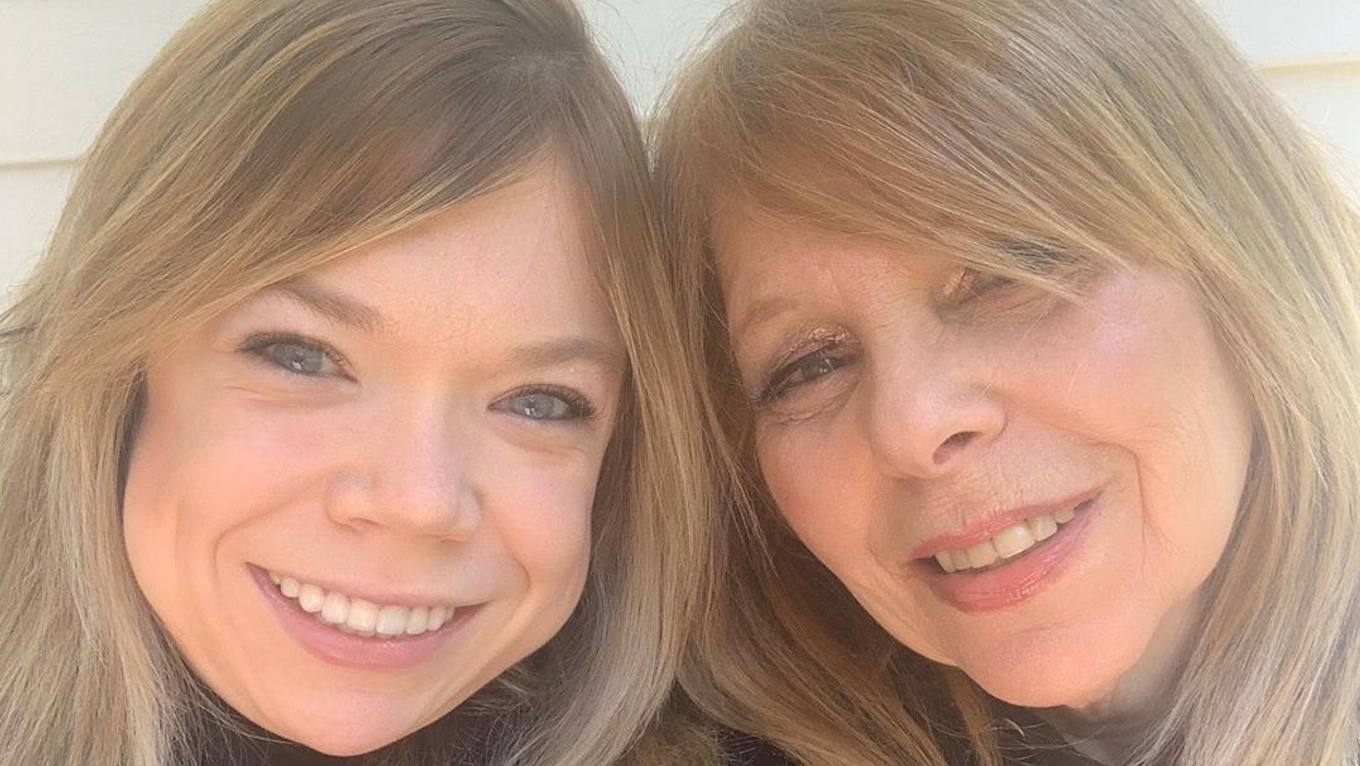 According to the U.S. National Library of Medicine, "The life expectancy of individuals with MPS VI depends on the severity of symptoms. Without treatment, severely affected individuals may survive only until late childhood or adolescence. Those with milder forms of the disorder usually live into adulthood, although their life expectancy may be reduced. Heart disease and airway obstruction are major causes of death in people with MPS VI."
Article continues below advertisement
In an interview with PopCulture, Marcia talked more about her special bond with her daughter, and why being upfront with communication is key.
"This is an example of what is so great in our relationship. I have empowered her since she was a little girl and she trusted me," she said. "We talk things out no matter how difficult. In the end, she makes her own decisions and fortunately I have been a great role model."
Alena, who was adopted by Marcia from an orphanage in Krasnoyarsk, Russia, told PopCulture about her philosophy to help others by being her true self on stage and television.
"I want others to know that even when times get difficult, you have to stand strong and never give up in life," she said. "And my favorite part is that my mama is right there to cheer me on."
Article continues below advertisement
Make sure to tune into TLC's sMothered every Sunday night at 10/9C to see what Alena and Marcia are up to. It's bound to be an interesting experience.