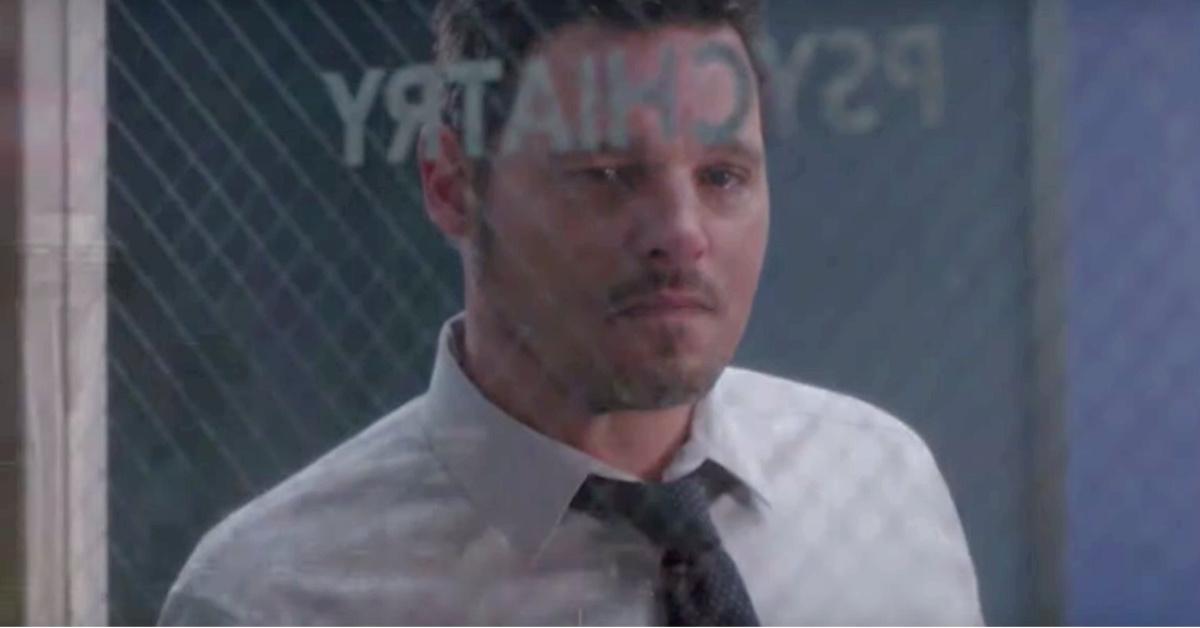 We've Got Bad News for 'Grey's Anatomy' Fans Who Love Alex Karev (SPOILERS)
We've known for a little while know that Justin Chambers — the actor who plays Alex Karev on Grey's Anatomy — is leaving the show. However, now we know a little bit about what his farewell episode is going to be like and, well, it doesn't bode very well for Alex fans. Here are some potential Alex Karev spoilers to tide you over until the episode airs on Thursday, March 5.
Article continues below advertisement
Warning: Alex Karev spoilers ahead!
OK, if you're not caught up on Grey's Anatomy, here's a quick refresher on where Alex has been lately. When Season 16 came back from the winter hiatus, Alex was gone — he had left for Iowa to take care of his mom. Then, in the Feb. 13 episode, Alex's wife Jo revealed that he had decided to extend his stay in Iowa.
And then we found out that he never went to his mom's house at all. We still haven't seen him since he left before the mid-season break, and now, it looks like we're not going to see him at all. Ever again.
Article continues below advertisement
Is Alex Karev coming back to 'Grey's Anatomy'?
In short: No. According to Vanity Fair, new footage of actor Justin Chambers isn't even going to appear in the farewell episode scheduled for Thursday, March 5. To those of us who have gone through the torture of being Grey's Anatomy fans, we know that means pretty much just one thing: Alex is dead. Or going to die, anyway.
Article continues below advertisement
Now, this hasn't been confirmed by anyone in Shondaland. There's certainly a chance that Alex could just disappear, leaving Jo and his career at the hospital behind. But from what we know of the character, that's not super likely. He is certainly not the type to cut and run — we've already seen him show extreme dedication to his team and his wife. He even stayed married to Izzy, for Pete's sake. If that's not the sign of someone who's in it for the long haul, we don't know what is.
Plus, we know that Jo has struggled a lot — her husband wouldn't just leave her, would he? He wouldn't. That's what we're choosing to believe. Even if it does mean we'll probably have our hearts broken by the farewell episode. Honestly, at this point, a broken heart is just par for the course when you're watching Grey's Anatomy.
Article continues below advertisement
Fans of the show are fearing the worst for Alex Karev.
After the show's Twitter page shared the news of the Alex Karev farewell episode, the responses came rolling in, and fans were not shy about expressing their demands for the episode. "If we're saying goodbye to Dr. Alex Karev, please show some respect for his story," one fan wrote. "He's not the guy who leaves his person behind without even replying [to] her messages. Alex deserves an incredible ending."
"I'm feeling like this may be 007 level of sadness," another said, referencing George O'Malley's heartbreaking death from Season 5. Honestly, if that's the case, we're not sure we even want to watch...but we will. Of course we will. If you also want to have a(nother) good cry at an episode of Grey's Anatomy, you can tune into the goodbye episode on Thursday, March 5 on ABC at 9/8c, and we'll all find out what happens to Alex together.