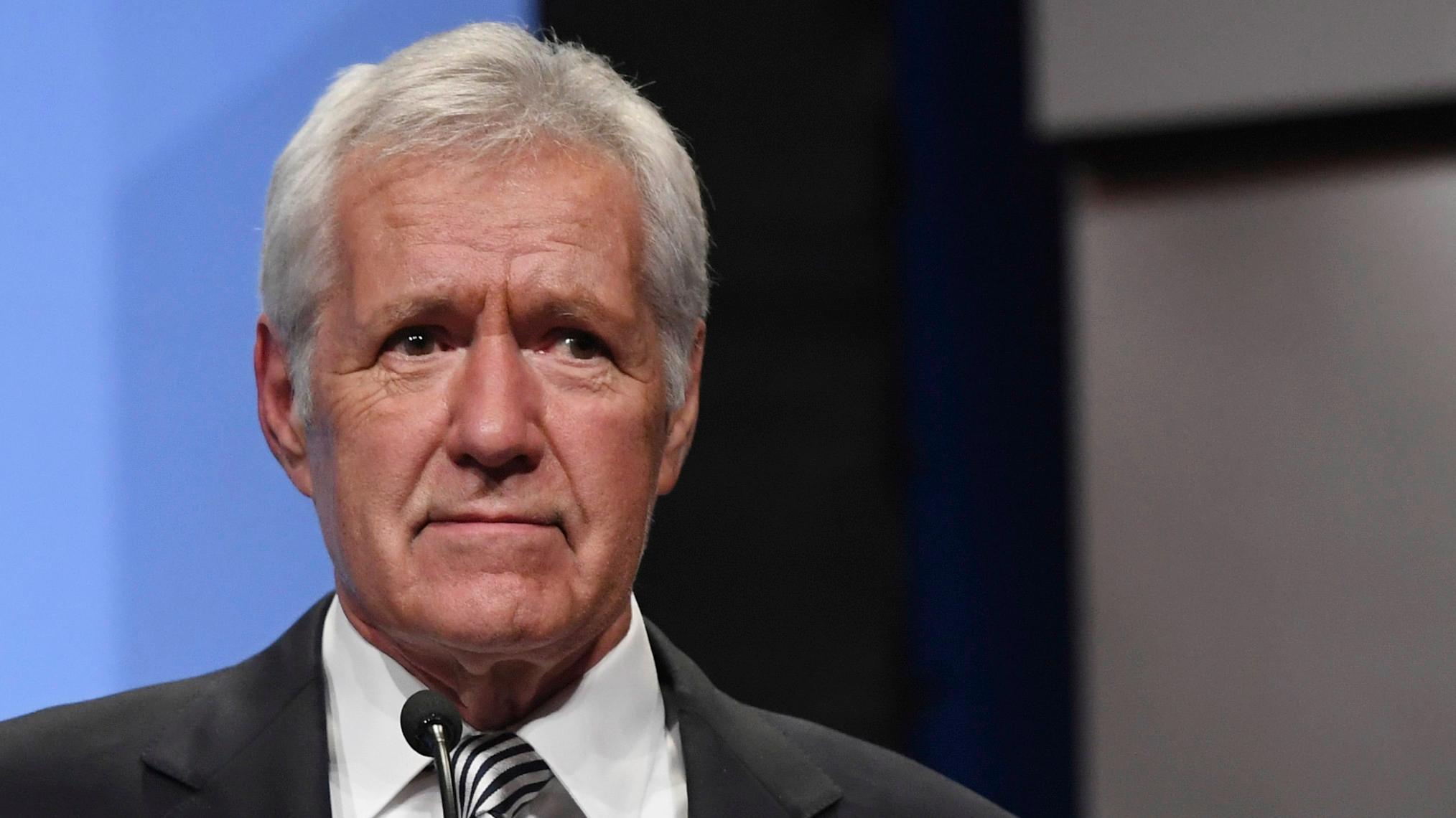 Alex Trebek's Children Recently Shared Memories of the 'Jeopardy!' Host as a Dad
Our TV screens seem a little dimmer today: Alex Trebek, the longtime host of Jeopardy! died at age 80 on Sunday, Nov. 8, surrounded by friends and family, according to the game show's official Twitter account. Alex, who was battling pancreatic cancer, is survived by his wife Jean and his three children (whom Alex cheekily prodded to give him grandchildren in 2019).
In the wake of the beloved game show host's death, many likely wondered whether Trebek did end up leaving any grandchildren behind.
Article continues below advertisement
Did Alex Trebek have any grandchildren?
Alex Trebek did not have any grandchildren at the time of his death in November 2020. During an interview with Good Morning America, he said he's lived a full life, but jokingly prodded his children to give him grandchildren. "It does bother me that I might pass on before I get to have a grandchild. Hint, hint," he joked.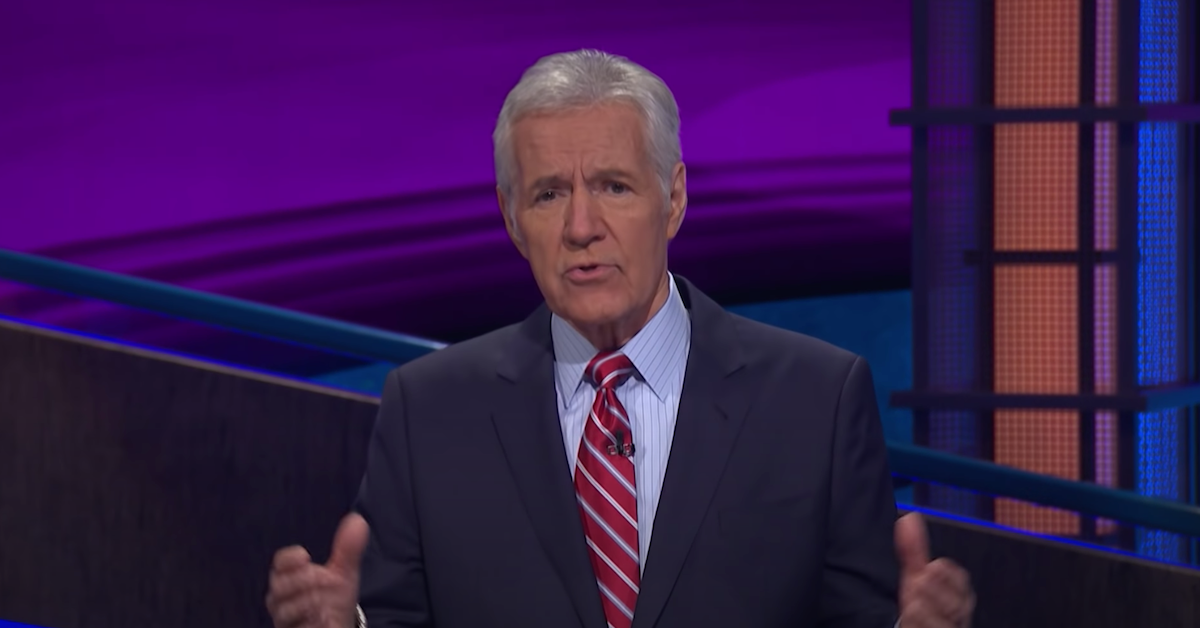 Article continues below advertisement
Alex Trebek had three children.
For a post on insidewink timed to Father's Day 2020, Jean wrote that she asked the trio of kids to reminisce about Alex as a father. "What's interesting for me to witness is that they each have had their own unique experiences with Alex and that really reflects back different perspectives on the man I married," she observed.
Matthew Trebek is a successful restaurateur.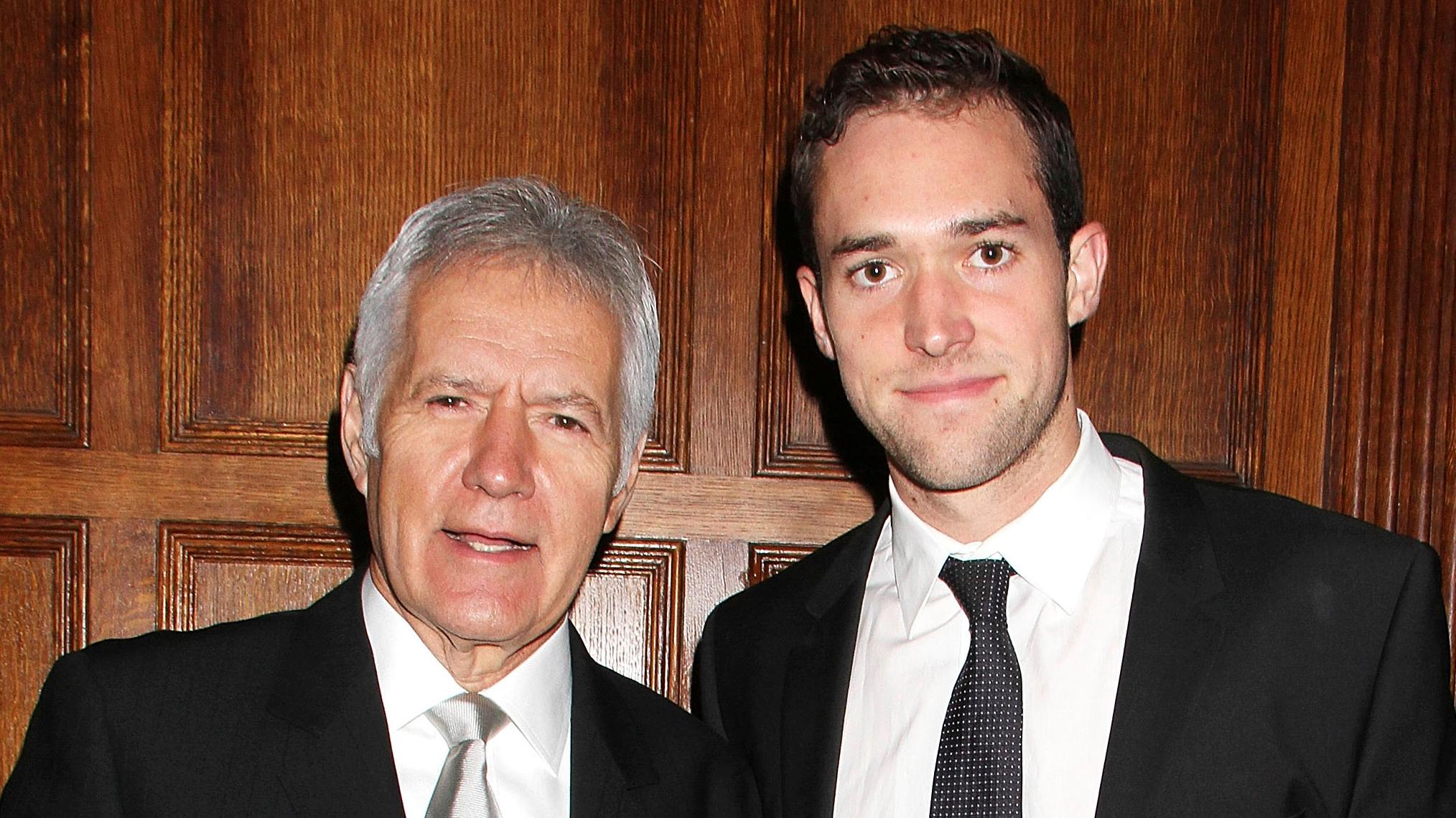 Matthew, Alex and Jean's son, is a restaurateur behind three eateries in New York City's Harlem neighborhood: the Mexican street food restaurant Oso, the cocktail bar Lucille's, and the takeout pizzeria Pizza by Lucille's.
"I think my dad is proud to see me working in an industry that makes me happy … doing what I love," he said in the insidewink post. "I think the opening of my restaurants sort of brought things full circle because his dad was a chef at a hotel in Canada."
Article continues below advertisement
In a 2019 People interview, though, Matthew did say that his dad wasn't always onboard with the restaurant idea. "He was just thinking of the success rate for restaurants, which at the time was something like 80 percent of them [closing] within the first year," he told the magazine. "But then once he came to the space and saw it all panning out and unfolding … he really got on board. Now he'll come in at noon and enjoy his double margarita!"
Emily Trebek works in real estate and flips houses.
Emily, Alex and Jean's daughter, is one half of the Los Angeles interior design studio E&S Interiors. "I think my Dad is most proud that I started my own business in the remodeling/construction field, and that it has been (so far) a success," she said in the Father's Day tribute.
Article continues below advertisement
She told readers that she and her dad both share a type-A personality. "I think I got a lot of my organizational, financial, and perfectionistic traits from him," she said. "He also has always been into construction so I think that rubbed off on me too. … He is really good at his job and also fixing things around the house. I always call him if I have an issue around the house, and he'll be over within the hour with the perfect tool!"
Emily also revealed how Alex helped her with her first flip, which was a bucket-list experience for her. "When I bought the first house, I asked for my Dad's help because he's extremely handy and really knows a lot about construction," she said. "He worked at the job site every single day and taught me so much. It really meant a lot to me how much time he dedicated to the project."
Article continues below advertisement
Nicky Trebek worked with her dad on 'Jeopardy!'
Nicky, Alex's adopted daughter from his first marriage, worked alongside Alex on Jeopardy! "I started working on the show the year it started, in 1984," she revealed on the insidewink post. "I can't explain the special relationship I've had with Jeopardy! My life has taken me many different directions over the past 30 years but being back at Jeopardy! for the past five has been an incredible blessing."
She went on: "It's interesting how we are guided to different places in our lives, and I believe I'm there to support and be a blessing to him which makes me really grateful. Especially now."
Nicky also told readers that Alex was "really good" at his job. "The best in the business," she added. "People don't really understand what it takes to do what he does. He is meticulous, and I feel very honored to have been able to watch him behind the scenes all of these years."
Article continues below advertisement
Trebek revealed his stage four pancreatic cancer diagnosis in March, 2019. In October of that same year, he said, "No, no I'm not afraid of dying. One thing they're not going to say at my funeral as a part of a eulogy: He was taken from us too soon."
Our thoughts are with Alex Trebek's family, friends, and fans as they grieve his death.