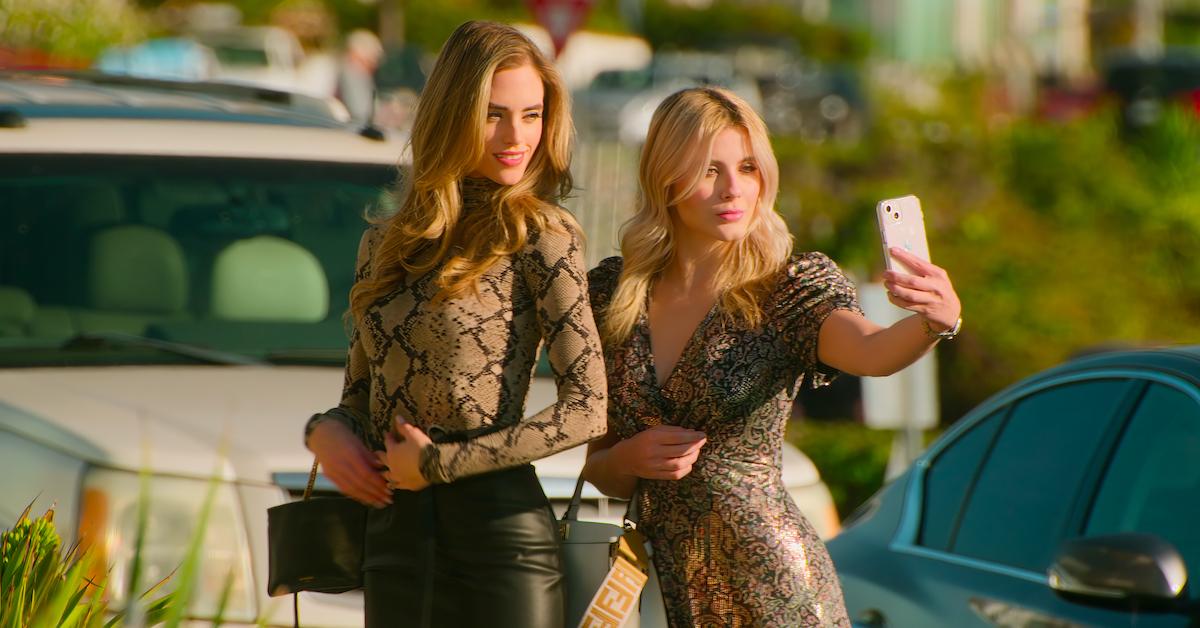 Alexandra Rose on Where Things Stand With Her 'Selling the OC' Co-Stars: "They're Jealous" (EXCLUSIVE)
Spoiler alert: This article contains spoilers for Selling the OC.
After Brett and Jason Oppenheim's Los Angeles real estate brokerage took off with the Netflix reality series Selling Sunset, the brothers decided to open up an office in Orange County. The twins and 12 of their OC-based Oppenheim Group agents filmed their real estate endeavors and their interactions with one another for the new Netflix spinoff series, Selling the OC.
Article continues below advertisement
While Christine Quinn and Davina Potratz often found themselves on the outs with most of their co-stars at one point or another on Selling Sunset, on Selling the OC, Alexandra Rose and Alexandra Jarvis are at odds with the other agents at the Newport Beach office.
The powerhouse agents, who co-listed properties together during the debut season, may not always get along with their colleagues, but their sales records speak for themselves.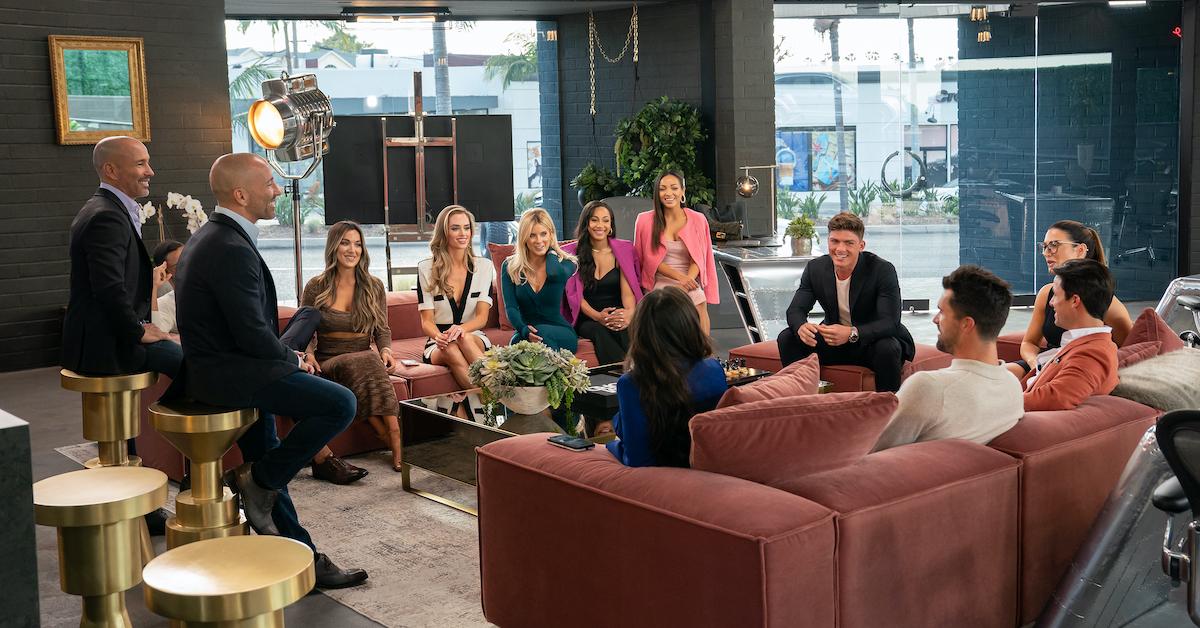 Article continues below advertisement
Before the series launched on the streamer, Alexandra Rose spoke exclusively with Distractify about her real estate success, her conflicts with her co-stars, and her dynamic partnership with Alexandra Jarvis.
Alexandra Rose is a top agent at The Oppenheim Group — which she says may make her co-stars "jealous."
The real estate agent is new to reality TV with her role on Selling the OC, but Alexandra Rose isn't a novice when it comes to listing properties.
Alexandra Rose has sold nearly $100 million worth of properties since she embarked on a real estate career about four years ago. On the show, Alexandra Rose co-lists properties with her ally, Alexandra Jarvis.
Article continues below advertisement
The pals aren't the only two Alexandras at The Oppenheim Group — Alexandra "Alex" Hall is also an agent at the brokerage. The dynamic co-listing duo doesn't exactly see eye-to-eye with the third Alexandra.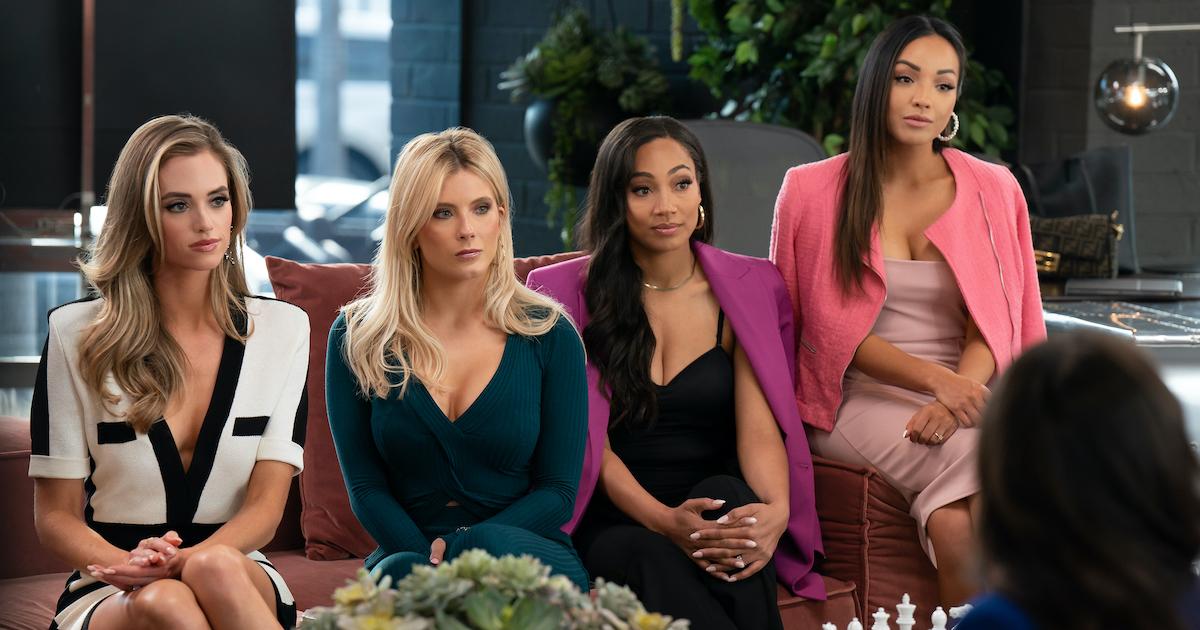 Article continues below advertisement
As viewers learn early on in the show, Alexandra Jarvis and Alexandra Rose are on the outs with most of the other agents (except for Gio Helou, who is also a top seller).
At one point, several of the agents discuss how the two Alexandras are able to secure such highly-priced listings. A rumor that Alexandra Rose slept with a developer to get a listing then begins to circulate, which is something that the Selling the OC star vehemently denies.
The California native notes that she got her listings through hard work, door-knocking, consistently following up with homeowners, and making old-fashioned cold calls.
For her Dolphin Terrace listing with Alexandra Jarivs, Alexandra Rose said that she called the owner "at least a hundred times," and that she refused to take no for an answer when he said that he already had an agent in mind. Her persistence paid off, and it's part of the reason she's the top-selling female agent at the Newport Beach office.
Article continues below advertisement
"I think that people get jealous, and people will go ahead and assume that the only reason why I'm doing well in real estate is because I sleep with my clients," Alexandra said during her chat with Distractify. "They just judge me, and they're jealous because they know that they could never be where I'm at."
Article continues below advertisement
Though Alexandra showcases a tough exterior on the show, she told us that the rumors about how she gets her listings "affected" her deeply.
"It gave me anxiety," Alexandra Rose said about the speculation. "There were definitely some nights where it was hard for me to sleep because it's the last thing that I want people to think of me in my office."
The agent added that the Newport Beach area is "very small," so word can travel quickly.
"Whenever a rumor goes around like that in such a small town, it can ruin your reputation. I did not appreciate that, and I think it was very immature on their part to start that rumor. They were actually trying to attack me, to defame me, and to ruin my reputation," she continued. "It's affected me tremendously, and it still does."
Article continues below advertisement
The 'Selling the OC' star shared where things stand with the other agents at The Oppenheim Group now.
Though Netflix subscribers are just getting a glimpse at all of the drama that went down in the Newport Beach office through the show, The Oppenheim Group agents filmed the debut season months ago.
Since filming wrapped, Alexandra Rose said that her dynamic with the other agents has largely remained the same. She gets along well with Gio, and she's "friendly" with Sean Palmieri.
"Gio is a professional, and he doesn't gossip. He doesn't make up rumors. He's just a really good guy," Alexandra Rose said. "And a very nice guy, as opposed to some of the other people in the office."
Article continues below advertisement
Of course, Alexandra Rose is still the closest to Alexandra Jarvis. The two were actually friends before the latter star joined the brokerage, and they were immediately on the same page when it came to the other agents at the office.
"It was really great to have someone who supported me and saw my work ethic. She also didn't end up getting along with any of those people; she saw right through their B.S. It was very comforting having her [then], and still having her. It's a great relationship."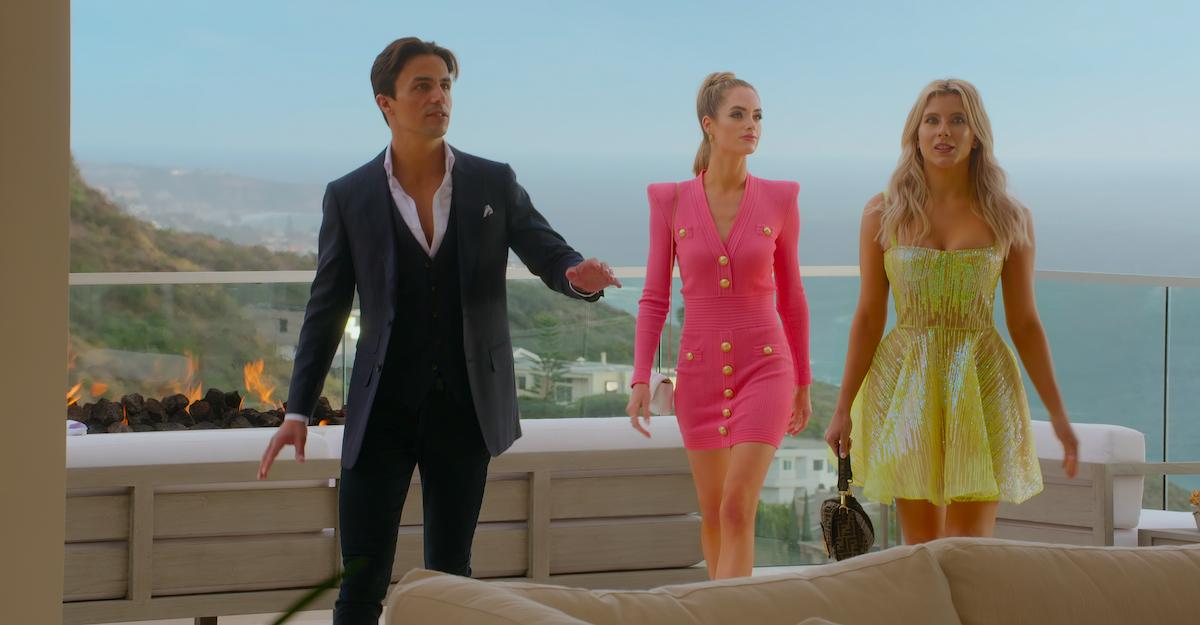 As for the rest of Alexandra Rose's colleagues, unsurprisingly, things are still somewhat tense.
"Everyone else, I don't like to be around," she said. "I'm uncomfortable around most of them. But that's just the way it's been since the beginning and nothing's really changed."
Season 1 of Selling the OC is available to stream on Netflix now.