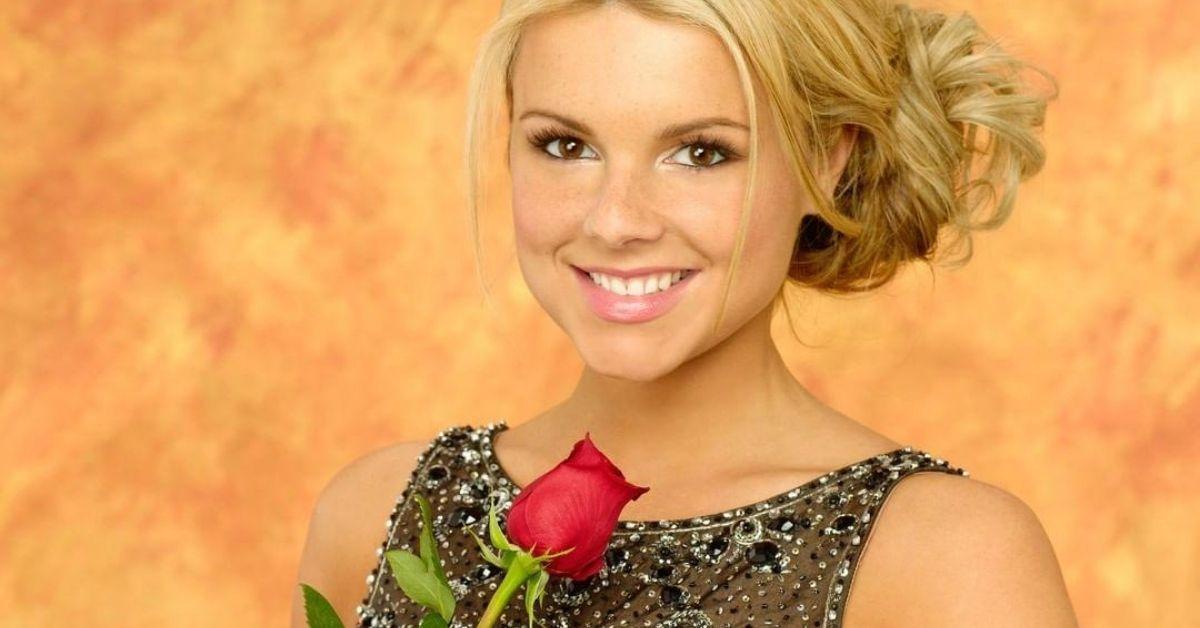 Ali Fedotowsky Hasn't Been on 'The Bachelorette' for 10 Years, but She's Made a Career off It
With the worldwide health crisis hitting, the 2020 season of The Bachelorette was put on hold and there was no Bachelor in Paradise to keep us entertained either. Instead, the company has been replaying their most dramatic and memorable past seasons. We've gotten to watch love build and breakups happen all over again, and it reminded us that Ali Fedotowsky's job almost kept her from the spotlight.
Article continues below advertisement
According to Ali Fedotowsky, a job was the reason she left the show.
Ali Fedotowsky entered into the world of reality TV when she was cast as a potential love interest in Season 6 of The Bachelor. On the season, titled The Bachelor: On the Wings of Love, she vied for the attention of pilot Jake Pavelka. The season first aired on Jan. 4, 2010 and along with 24 other women, she went looking for love on a television show.
During an episode of The Bachelor, Ali confronted Jake and told him that she needed to leave the show. It wasn't that she didn't feel a connection with him or that anything bad had happened between the women. It was Ali Fedotowsky's job that gave her an ultimatum: leave the show and come back to work, or you're fired.
Article continues below advertisement
"I don't know if I made the right choice! It's so hard," Ali sobbed in the limo as she drove away during the episode where she quit to go back to work.
"What did I do? How could I have left him?" she said while heading back to San Francisco, Calif. where she worked as a sales representative for Facebook.
Article continues below advertisement
"It hurts like crazy that Ali is gone, I didn't expect to come all of this way to get my heart broken again," Jake said at the time, after Ali had left. "I'm trying to find my inner strength, because the easiest thing in the world would be to just give up right now but I don't think it's in my cards to be devastated and single at the end of this process."
While that's the reason Ali gave for leaving the show early, Facebook said in a statement that they didn't force her to. "We appreciate the personal decision to return to work was deeply difficult, but we're glad Ali decided to come back," the spokesperson said, according to Business Insider.
Article continues below advertisement
That wasn't the last time fans got to see Ali though – later coming back as the lead for 'The Bachelorette' Season 6.
During the show, she found love with contestant Roberto Martinez, getting engaged during the finale. However, their love didn't last — the pair broke off their engagement and went separate ways a year and a half after their season ended.
Article continues below advertisement
While her forever partner didn't present itself on The Bachelor or The Bachelorette, her time on the show did lead to her finding love and a happily forever after.
Article continues below advertisement
When she left the show, Ali landed a job in 2012 as the host of NBC's lifestyle show 1st Look. According to E! News, it was there that one of the show's producers introduced Ali to Kevin Manno. The two married in March 2017 and went on to have two kids: a daughter named Molly and a son named Riley.
Article continues below advertisement
Between her different jobs and media appearances, Ali has a pretty decent net worth today.
Between Ali Fedotowsky's jobs at Facebook and on television, and her Instagram influencer status, Ali has been able to make a good career for herself — all likely thanks to her time on The Bachelor and The Bachelorette.
According to Celebrity Net Worth, Ali Fedotowsky's net worth is around $600,000. Not bad at all for someone who got her start on television 10 years ago on a show to find love. Now, she's got a great career, has found love, and has two gorgeous kids.