The Real Reason Why Ali Fedotowsky and Roberto Martinez From 'The Bachelorette' Broke Up
Ali and Roberto got engaged at the end of Season 6 of 'The Bachelorette,' but they called off their wedding 18 months into their engagement. Here's why.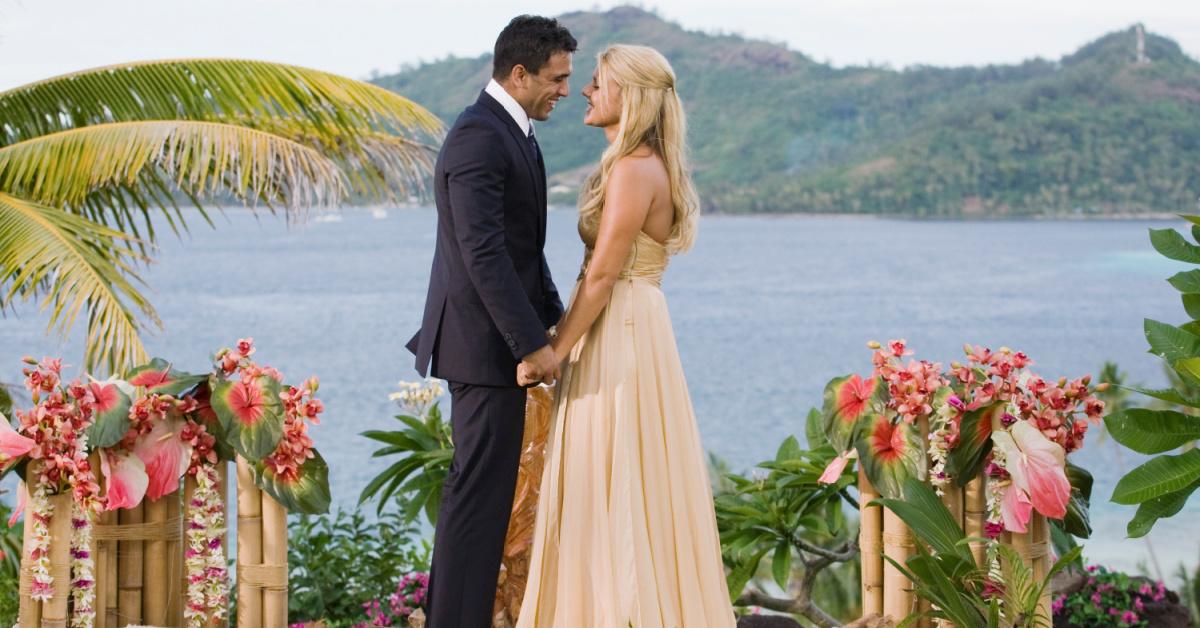 If you've been watching The Bachelor (and its several spin-offs) since the beginning, then you're undoubtedly familiar with Ali Fedotowsky. She first appeared as a contestant on Season 14 of The Bachelor (Jake Pavelka's season). However, she quit the show in week six to return to her job. She was then chosen as the bachelorette in Season 6 of The Bachelorette, where she fell in love with (and got engaged to) Roberto Martinez.
Article continues below advertisement
Ali and Roberto were initially very excited about their life together, but it wasn't meant to be. After being engaged for 18 months, Ali and Roberto broke up. Here's what happened.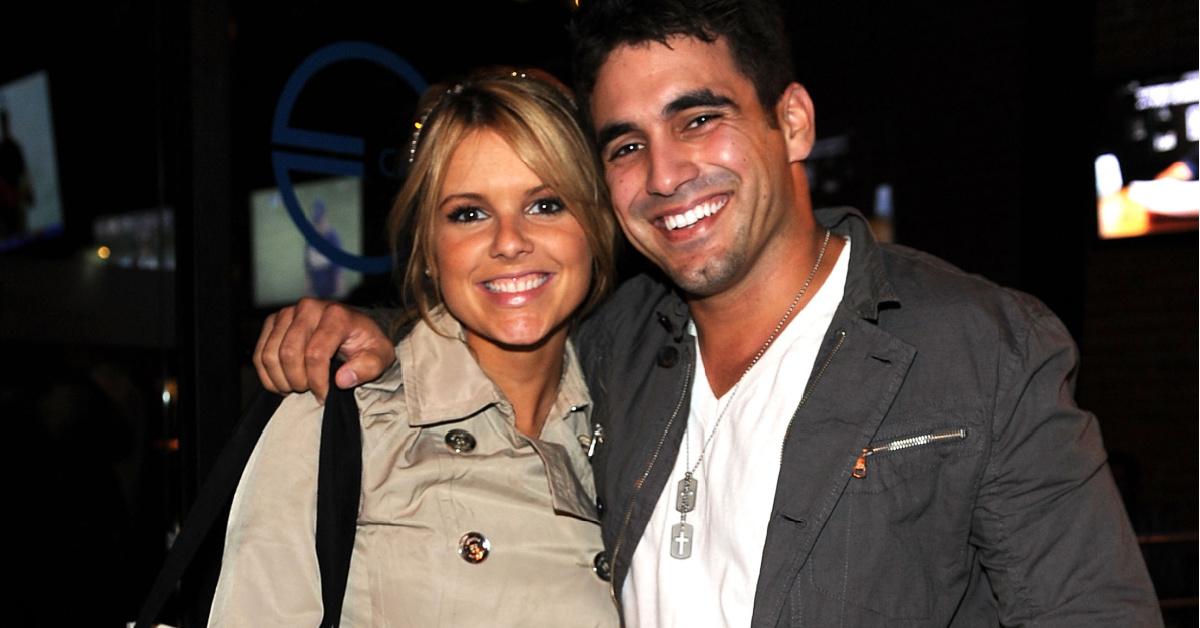 Article continues below advertisement
Why did Ali and Roberto break up?
Right after The Bachelorette finale aired, Ali and Roberto were beyond excited to start their new life together. They both relocated to San Diego, Calif. and began making wedding plans. Shortly after their engagement, Ali told People, "Now that I've found the one for me, I can't wait! [...] I feel like, 'I gotta lock that down.'"
Although the couple originally planned for a short engagement, they had to adjust their plans several times. First, they intentionally slowed down plans and postponed their spring 2011 wedding. Then, Ali needed knee surgery in July of 2011, which forced them to postpone yet again. Ali and Roberto then planned for a holiday wedding, but plans fell through for that, too.
Article continues below advertisement
On Nov. 21, 2011, Ali and Robert announced that they had broken up. Ali told People that the breakup hadn't exactly come out of nowhere. "We definitely had been having problems. But I had always believed that we could work it out," she said.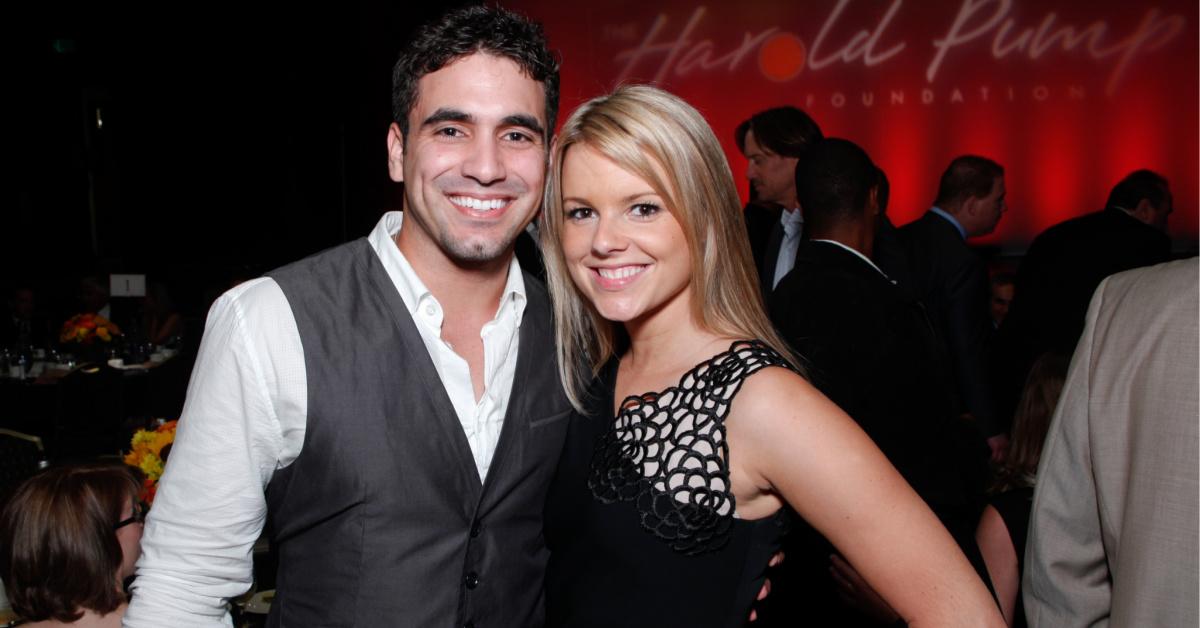 Article continues below advertisement
Ali also said that she and Roberto simply had different interests that often clashed. Ali considers herself an extrovert who loves "being around people and sharing stories and going to dinner," while Roberto is more introverted. "A lot of times what I wanted to do and what he wanted to do didn't match up," she said. "One of us was always compromising with the other, or we both ended up not doing what we wanted and staying home."
Shortly before Ali and Roberto officially broke up, she stayed with friends for a weeklong trial separation. "I went back to our apartment, and I cooked this Spanish dish that his mom makes to do something special for him, so we could have a dinner and talk [...] At the end of the day we both realized we were unhappy more than we were happy, and we both deserved more. I just knew that we needed to go separate ways."
Article continues below advertisement
Happily, both Ali and Roberto were able to find love again.
Although things didn't work out between Ali and Roberto, both were able to move on and find happiness with other partners. In 2015, Ali got engaged to radio personality Kevin Manno. They had their daughter Molly, then got married in 2017. In 2018, they welcomed their son Riley.
Article continues below advertisement
Roberto is also apparently living his happily ever after — at least, we're pretty sure he is. In late 2019, he confirmed on Twitter that he was engaged to speech pathologist Kristiana Elliott. "When you know you know. Found my forever sweetheart," Roberto wrote on Twitter, according to Us Weekly. The tweet appears to be deleted now, but we're hopeful that the couple has simply decided to remain private.