Looks Like Former 'Bachelor' Colton Underwood Can No Longer Call Himself a Bachelor
Who is Colton Underwood dating? It seems that the circumstances of the former 'Bachelor' star's dating life have changed drastically yet again.
When Bachelor Nation couple Cassie Randolph and Colton Underwood announced their split in May 2020 after less than two years together, who could have predicted what would happen next? While Colton eventually shared with the world that he was gay, he chose a pretty dark path before he was able to reveal his truth.
Now Colton is in a better place and is seeing someone new. Who is Colton Underwood dating?
Article continues below advertisement
Who is Colton Underwood dating?
In a December 2021 interview with Us Weekly, Colton confirmed his relationship with boyfriend Jordan C. Brown. It was his first public relationship since he came out as gay in April 2021. "Everything as far as that goes has been pretty smooth," Colton said. "What was so cool too was, like, after the show was over, I didn't know what was really next."
Article continues below advertisement
A little over a year after that announcement, Colton has more good news. In an exclusive interview with People, Colton happily stated he was engaged to Jordan, saying, "Starting 2022 off with my best friend, teammate, and now fiancé is something I never thought was going to be possible."
The two spent a weekend in Big Sur for a relaxing getaway where the Big Question, and some champagne, was popped.
Jordan shared a sweet snap on Instagram of Colton spraying bubbly up into the air. "The only time in my life I'm ok with wasting a bottle of champagne," he wrote. "I love you babe."
Article continues below advertisement
Colton struggled before finally coming out.
The former Bachelor star revealed that his struggle to come to terms with his sexuality often left him in a dark place, one in which he had "suicidal thoughts."
"There was a moment in LA that I woke up and I didn't think I was gonna wake up. I didn't have the intentions of waking up," he shared in an emotional interview with Good Morning America host Robin Roberts.
Colton added that a lifetime of being fed negative thoughts about being gay — from friends, family, and religious officials — led him to repress the feelings he claims to have experienced since he was 16 years old. Now, he sees his sexuality as something to be proud of.
"I'm still the same Colton everybody met on TV. I'm still the same Colton to my friends and my family, I just happen to be able to share with people now all of me," he said. "And I am proud of that, you know? I am proud to be gay."
Article continues below advertisement
Colton and Cassie had a tumultuous breakup.
In July 2020, almost two months since their breakup, Cassie went on The Bachelor: The Greatest Seasons — Ever! to chat with now-disgraced former Bachelor host Chris Harrison about her breakup. Cassie was intentionally vague because she and Colton decided to keep the details of their split private. Despite doing just that, Colton was less than pleased about her appearance on the show.
Article continues below advertisement
Colton took to Instagram to accuse Cassie of not honoring their decision. She in turn, via Instagram, pointed out that she did and then asked him to "refrain from prolonging our breakup, or dragging me, when we both know it's unwarranted." In August 2020, they unfollowed each other on Instagram and a month later, Cassie filed a restraining order against Colton.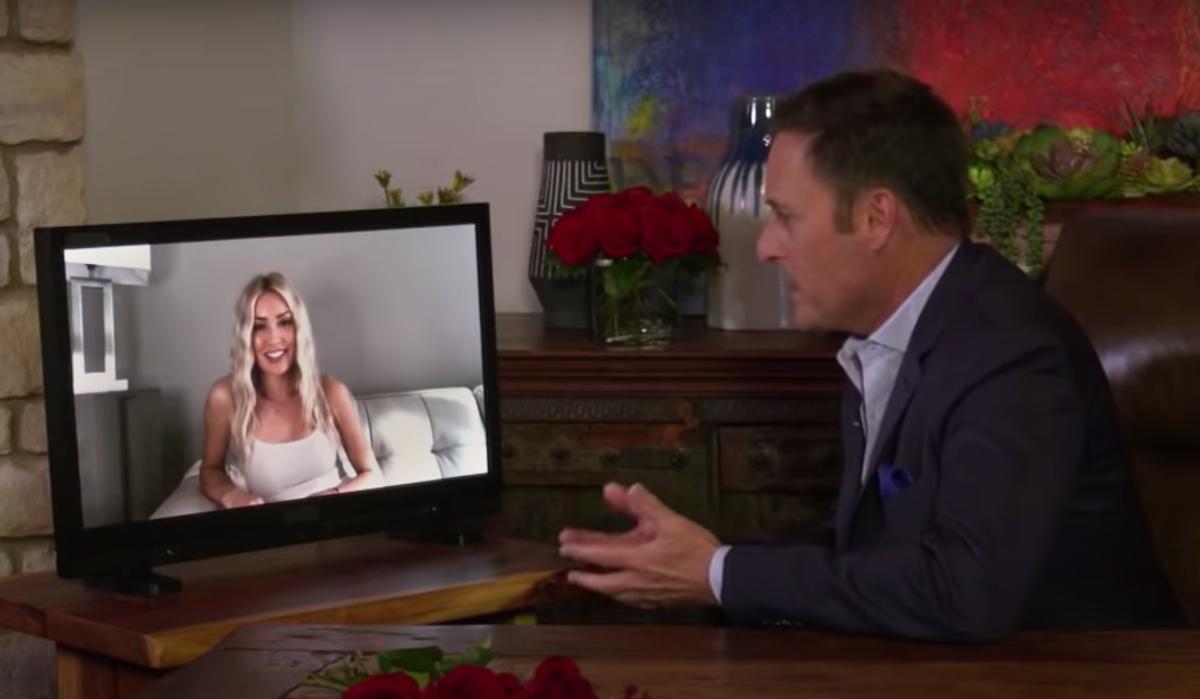 Article continues below advertisement
According to a copy of the restraining order, obtained by People, Colton allegedly put a tracking device on her vehicle, and showed up announced to her parents' house in Huntington Beach, Calif. as well as her Los Angeles apartment. She also claimed that Colton sent her a series of disturbing texts, including one in which he pretended to be a stranger stalking her.
Then, in November 2020, Cassie dropped the restraining order. In a statement to People, Colton said, "Today Cassie asked the court to dismiss the temporary restraining order against me. The two of us were able to reach a private agreement to address any of Cassie's concerns."
He went on to say, "I do not believe Cassie did anything wrong in filing for the restraining orders and also believe she acted in good faith."