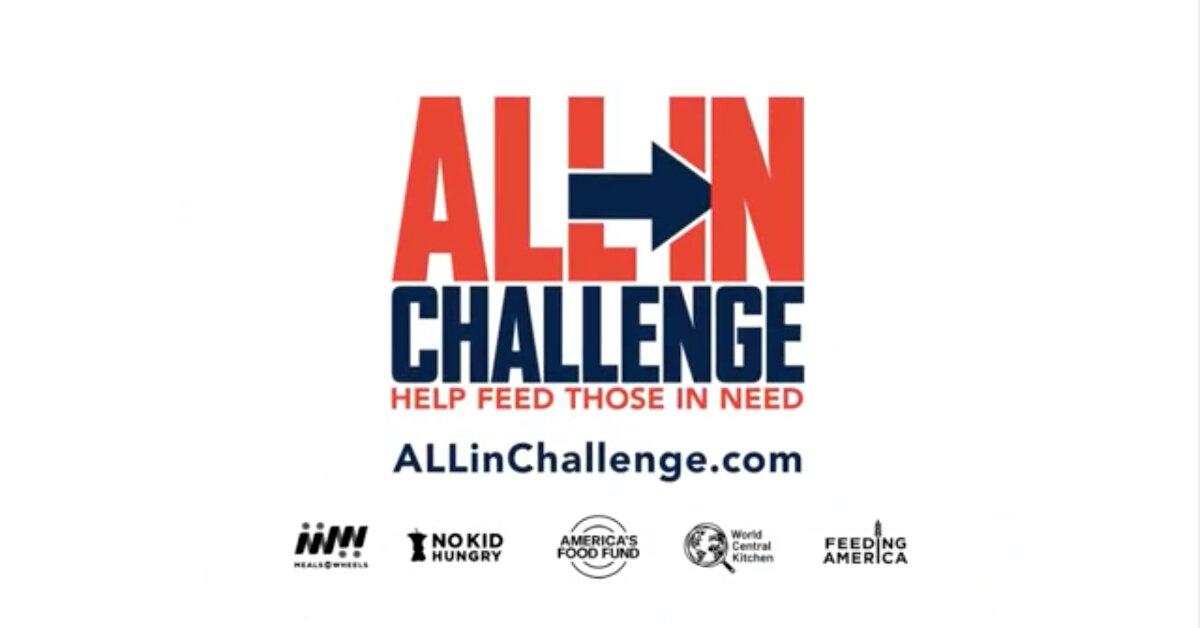 The Internet Is Extremely Jealous of These "All In Challenge" Winners
If you haven't been paying attention to the "All In Challenge," then you're missing out on the chance to win a once-in-a-lifetime opportunity.
The digital fundraiser is the brainchild of businessman Michael Rubin, who's managed to recruit some of the biggest names in sports and entertainment to help feed families in need during these challenging times.
Article continues below advertisement
For as little as $10, you can enter to win an amazing fan experience with your favorite celebrity, team, or brand, and 100 percent of the proceeds go to charities that are actively working to eliminate food insecurity amid the global health crisis.
Sweepstakes such as a studio session hangout with Demi Lovato and a team dinner with the Cleveland Browns are still up for grabs, but a few lucky individuals have already been gifted several insanely cool prizes. Scroll down for a closer look at a handful of the 2020 "All In Challenge" winners.
Henry Law won a speaking role in Kevin Hart's new film.
The anesthesiologist will be feted like a true Hollywood A-lister with his own trailer, assistant, car service, and wardrobe, plus a five-star hotel stay and first-class airfare. Kevin delivered the exciting news to Henry in a video call. "You're about to be a movie star, man," the comedian told the New Jersey resident. "It's go time, damnit! We are going to have a blast!"
Article continues below advertisement
Nashay Smith gets to produce a song with Quavo.
Her prize package includes dinner with Quavo, a lesson from the rapper on what it takes to make a beat, full producer credits for the finished song, and an opportunity to drive one of the Migos member's Lamborghinis at a local track. "I've been a fan of yours since, like, 2009," Nashay told the hip-hop artist when he surprised her with the announcement.
Article continues below advertisement
Cyndi Helton won an action-packed day in NYC with Michael Strahan.
Not only does Cyndi get to have lunch with Michael in his "man cave" (and go for a ride in his favorite car), but she also scored four VIP tickets to a Good Morning America concert, four passes to a taping of The $100,000 Pyramid, custom tailored suits from his men's clothing line, athleisure from his MSX collection, and a role as an extra in an upcoming project with the former NFL player's talent management, music, branding, and production company, SMAC Entertainment.
Article continues below advertisement
Charles Beasley won the ultimate sports fan experience.
Once the coronavirus pandemic subsides, Charles is in for a banner year filled with every major sporting event you can think of. His epic adventure includes:
21 tickets to the Super Bowl, complete with a suite and passes to the Fanatics tailgate and party
2 tickets to Game 1 of the NBA Finals
2 tickets to Game 1 of the NHL Stanley Cup Finals
2 tickets to Game 1 of the World Series
2 tickets to the College Football Playoff National Championship game
2 tickets to the Daytona 500
2 tickets to the Masters Tournament
2 tickets to the Men's and Women's U.S. Open Tennis Championship
2 tickets to the NCAA Men's Basketball Final Four Semifinals and National Championship game
2 tickets to the Olympic opening ceremony and assorted events
Airfare and hotel stays are included for ALL of the above. Plus, he got a $100,000 Fanatics gift card.
Article continues below advertisement
Logan Thirtyacre paid $800,000 to hang out with Tom Brady.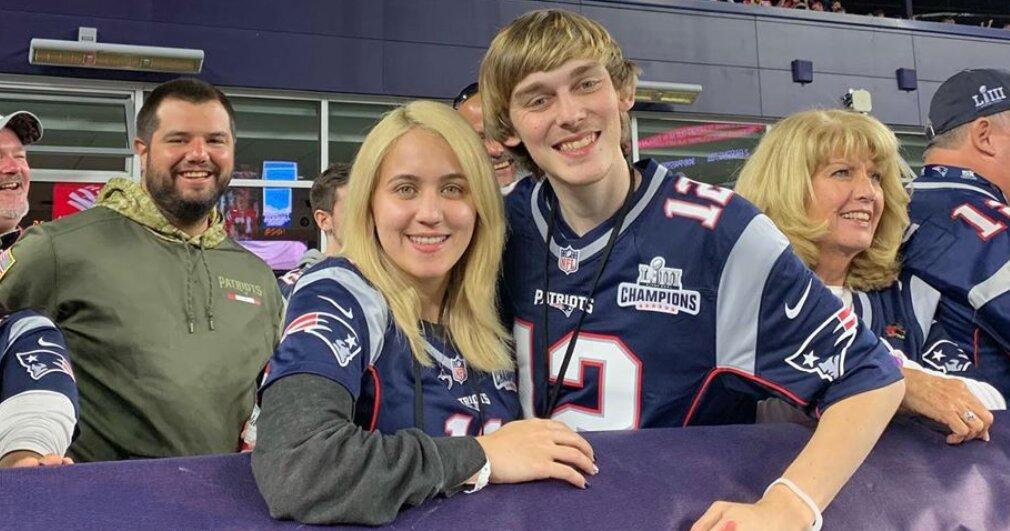 The 25-year-old YouTube star participated in one of the Challenge's various auctions for which the highest bid wins. He and three friends get to attend the Tampa Bay Buccaneers' home opener, plus he'll receive Tom's first home game-used jersey and cleats. Logan will also get to choose between a private workout with the quarterback or a private dinner with him in Tampa after the game.