CNN's Chief Marketing Officer Has Resigned, but She's Already Made a Fortune
Allison Gollust has stepped down as CNN's chief marketing officer, leaving many to wonder what her net worth is and how much CNN paid her.
Being near the top of one of the biggest cable news organizations in the country probably comes with a sizable salary, but following the news of her resignation, many want to know exactly what former CNN Chief Marketing Officer Allison Gollust's net worth was. Allison announced her resignation just two weeks after her boss, Jeff Zucker, stepped down from his job as CEO.
Article continues below advertisement
Allison has not yet explained what she plans to do now that she has left CNN, but given her stature, it's possible that she will take a role elsewhere in the world of TV news or politics. As the chief marketing officer, Allison spoke for the company's brand, its lead marketing, its publicity and its public relations. Before joining CNN, she was the executive vice president of corporate communications at NBC.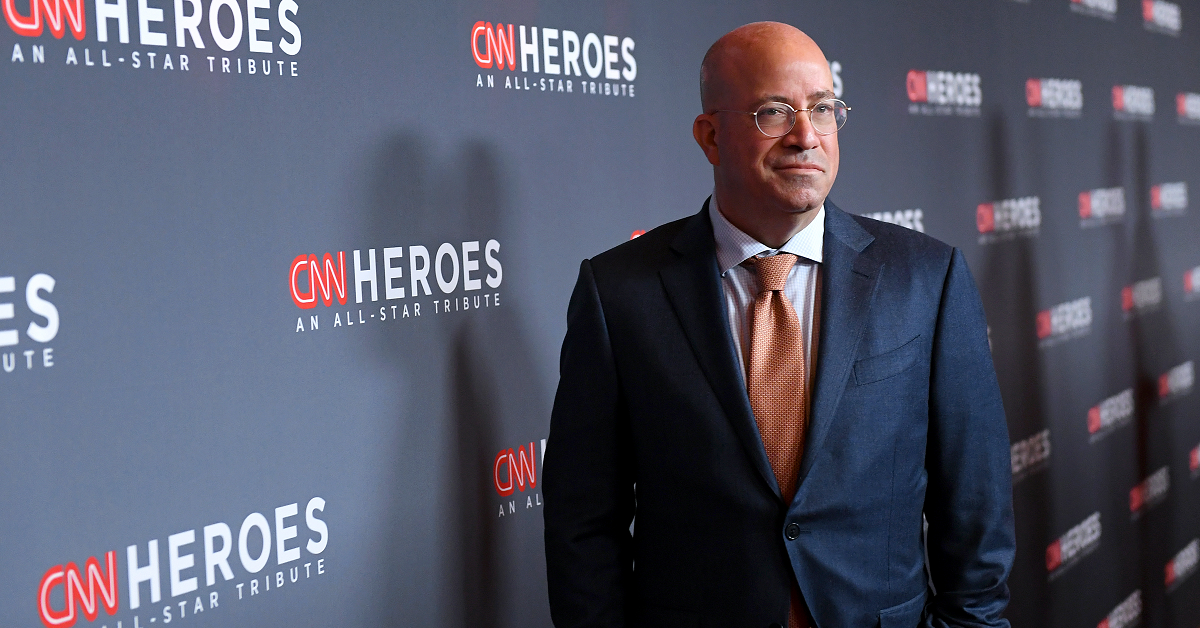 Article continues below advertisement
What is Allison Gollust's net worth?
According to several sources, Allison's net worth is roughly $5 million, although that figure isn't exact. Zucker's recent resignation sparked a wave of tributes to his legacy, which is undoubtedly massive, although it also includes giving billions of dollars of free airtime to Donald Trump in 2015 and 2016. It's unclear whether Allison will be treated to a similar tribute as she makes her exit.
Allison Gollust
Executive Vice President and Chief Marketing Officer, CNN
Allison Gollust is a media executive who most recently served as the chief marketing officer at CNN.
Article continues below advertisement
What was Allison Gollust's CNN salary?
There has been little public reporting on what Allison's salary was during her time with CNN. Given her net worth, though, it's likely that she was pulling in a mid to high six figure or even seven figure salary on an annual basis as one of the chief officers at a major news network.
Allison Gollust was intimately involved with Jeff Zucker.
Jeff Zucker was forced to resign in the aftermath of an investigation into a previously undisclosed relationship he had had with Allison.
"As part of the investigation into Chris Cuomo's tenure at CNN, I was asked about a consensual relationship with my closest colleague, someone I have worked with for more than 20 years," Jeff explained in a statement announcing his resignation.
Article continues below advertisement
"I acknowledged the relationship evolved in recent years. I was required to disclose it when it began but I didn't. I was wrong. As a result, I am resigning today," he continued.
The New York Times reported that Jeff's resignation was a result not just of his relationship with Allison, but also of CNN's declining ratings and the ethical lapses around Chris Cuomo's involvement in his brother's sexual harassment allegations.
Article continues below advertisement
Complicating matters further was Allison's relationship with the Cuomos. She had worked as a communications director for the Andrew Cuomo, but resigned her post to join CNN Worldwide in 2013.
On Feb. 15, CNN's parent company Warner Media released a statement from its CEO, Jason Kilar, announcing that Allison would be leaving the company following "violations of company policies," which included CNN's news standards.
"WarnerMedia's statement tonight is an attempt to retaliate against me and change the media narrative in the wake of their disastrous handling of the last two weeks," Allison said in a statement responding to Jason. "It is deeply disappointing that after spending the past nine years defending and upholding CNN's highest standards of journalistic integrity, I would be treated this way as I leave."