CNN Invites Andy Cohen Back to Co-Host Next Year's New Year's Eve, Despite Ryan Seacrest Comments
Andy Cohen joined CNN's Anderson Cooper for another New Year's Eve broadcast from Times Square. But what did the Bravo host say about Ryan Seacrest?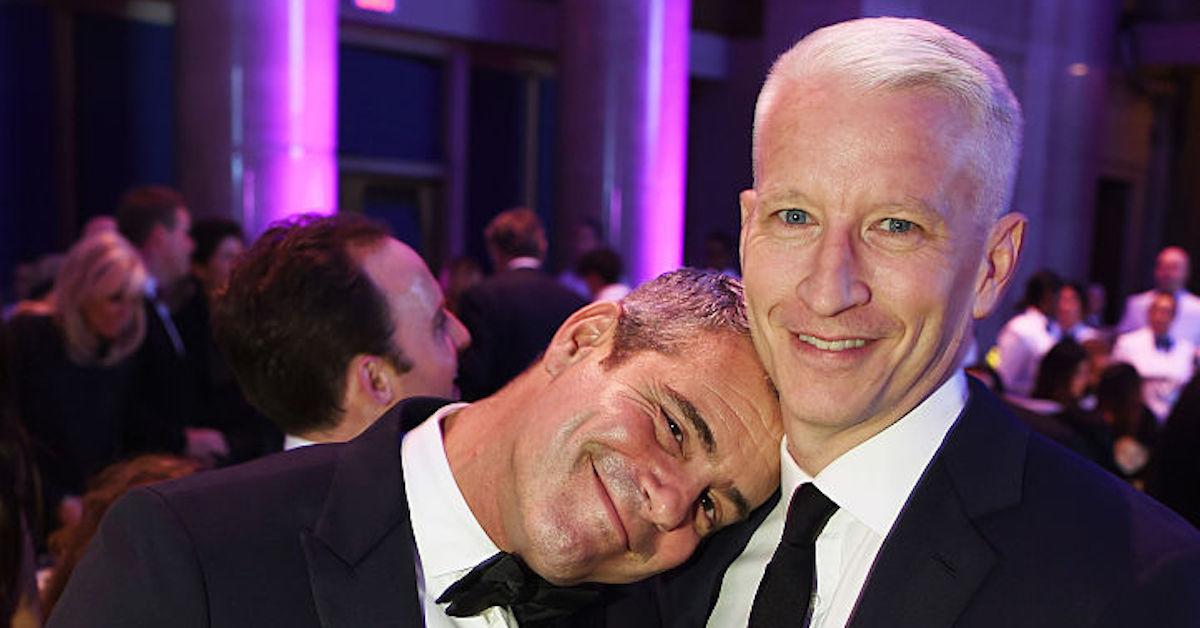 Yikes! The king of reality TV, Mr. Bravo himself, is putting his tail between his legs following the annual CNN New Year's Eve special he co-hosts with anchor Anderson Cooper.
Andy Cohen, who told Howard Stern on Jan. 5 that he would "not be shamed for having fun on New Year's Eve," did admit he has one regret of the night: calling out Ryan Seacrest.
Article continues below advertisement
So, what did What What Happens Live host Andy Cohen say about Ryan Seacrest? Grab some popcorn while we dig in.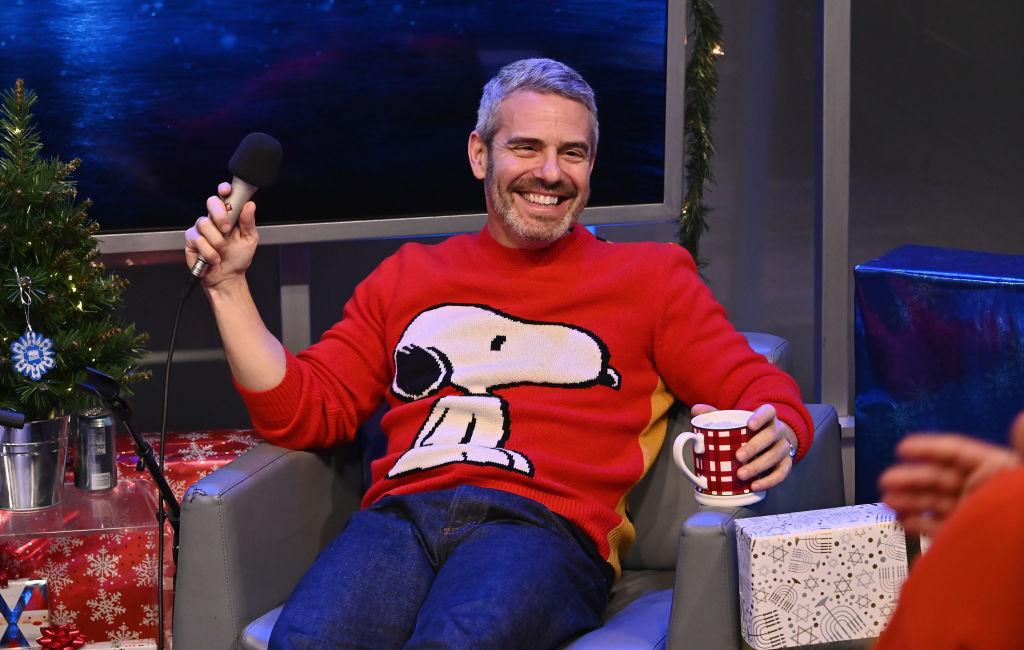 Article continues below advertisement
What did Andy Cohen say about Ryan Seacrest?
For the fifth year in a row — ever since CNN fired Kathy Griffin from their New Year's Eve program after she posted herself holding a fake severed head of Donald Trump — Anderson Cooper has been joined in Times Square by his fellow Gemini BFF Andy Cohen for the network's four-and-a-half-hour Dec. 31 show.
Since 2018, Us Weekly writes, the Bravolebrity has "made it a tradition to take shots with [Anderson] at the top of every hour"; and this year, the power duo drank to the legendary and recently deceased Betty White. "I won't be shamed for it!" he told Howard Stern. "Anderson had a blast! We left and we were like, 'That was fun, what a fun New Year's Eve' No apologies for my drinking on New Year's Eve. None."
Article continues below advertisement
However, on New Year's Day, his Twitter account told another story. "Good morning!" he wrote, beside rainy cloud emojis. "Um, I was a bit overserved last night," he added, alongside a woozy face emoji.
Article continues below advertisement
Indeed, Andy Cohen got a bit loose-lipped when it came to filling the air time, though he explained that that's pretty much the assignment he's brought on for. He revealed on The Howard Stern Show that CNN president Jeff Zucker's only directive to him over the years has been to "have fun" on the show. "There you go, that is my job," he said, per People.
Over the course of the evening, he roasted former New York City major Bill de Blasio, saying, "The only thing that Democrats and Republicans can agree on is what a horrible mayor he has been." He also beamed in famed momager Kris Jenner to discuss the possible PR stunt around whatever is occurring between Kim Kardashian and Pete Davidson (Stormi popped in at the perfect moment for her to deflect the topic).
Article continues below advertisement
But the tidbit that is probably capturing the most headlines is what the Most Talkative author said about a fellow TV host. Andy jabbed at ABC's competing show — Dick Clark's New Year's Rockin' Eve — hosted by Live With Kelly and Ryan co-host Ryan Seacrest. "There's a bunch of smoke coming from Ryan Seacrest's group of losers that are performing behind us," he said, live from Times Square. "If you've been watching ABC tonight, you've seen nothing, I'm sorry."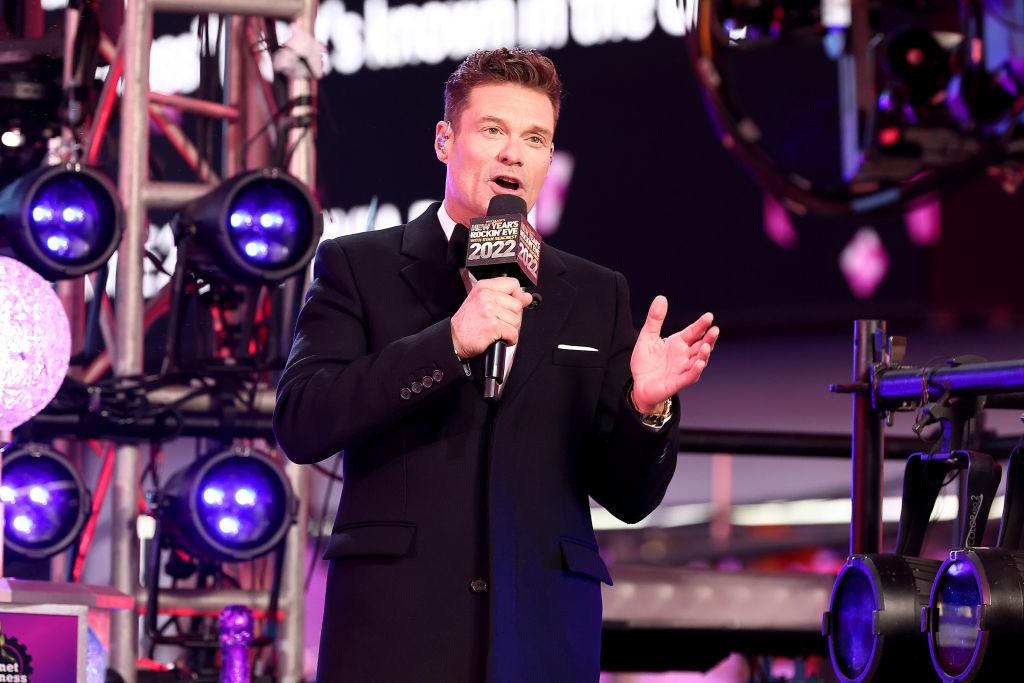 Article continues below advertisement
Andy revealed to Howard Stern that he sent Ryan a text the following morning and apologized for throwing him "under the bus." "I did wind up kind of starting to throw ABC under the bus, and that is my only regret from the night," he continued. "Because I really like Ryan Seacrest. He's a really nice guy."
On his own podcast, Radio Andy, the reality TV mogul expanded on how he "really regret[s] saying that" because Ryan's "a great guy." "I was just stupid and drunk and feeling it," he said.
Then, on Watch What Happens Live, he addressed the comment once again, concluding that the real problem was that it had been taken out of context by the media. "The headlines about Ryan Seacrest are all like I trash Ryan Seacrest," he said (via Page Six). "I'm like, I really, I hope he hears the clip. You know what I mean?"
Rest assured, though CNN was swift to pull Kathy Griffin from the New Year's Eve special and cut all ties with the comedienne, the network has no intention of messing with Andy's contract. "Andy said something he shouldn't have on live TV," a CNN spokeswoman told People. "We've addressed it with him and look forward to having him back again next year."