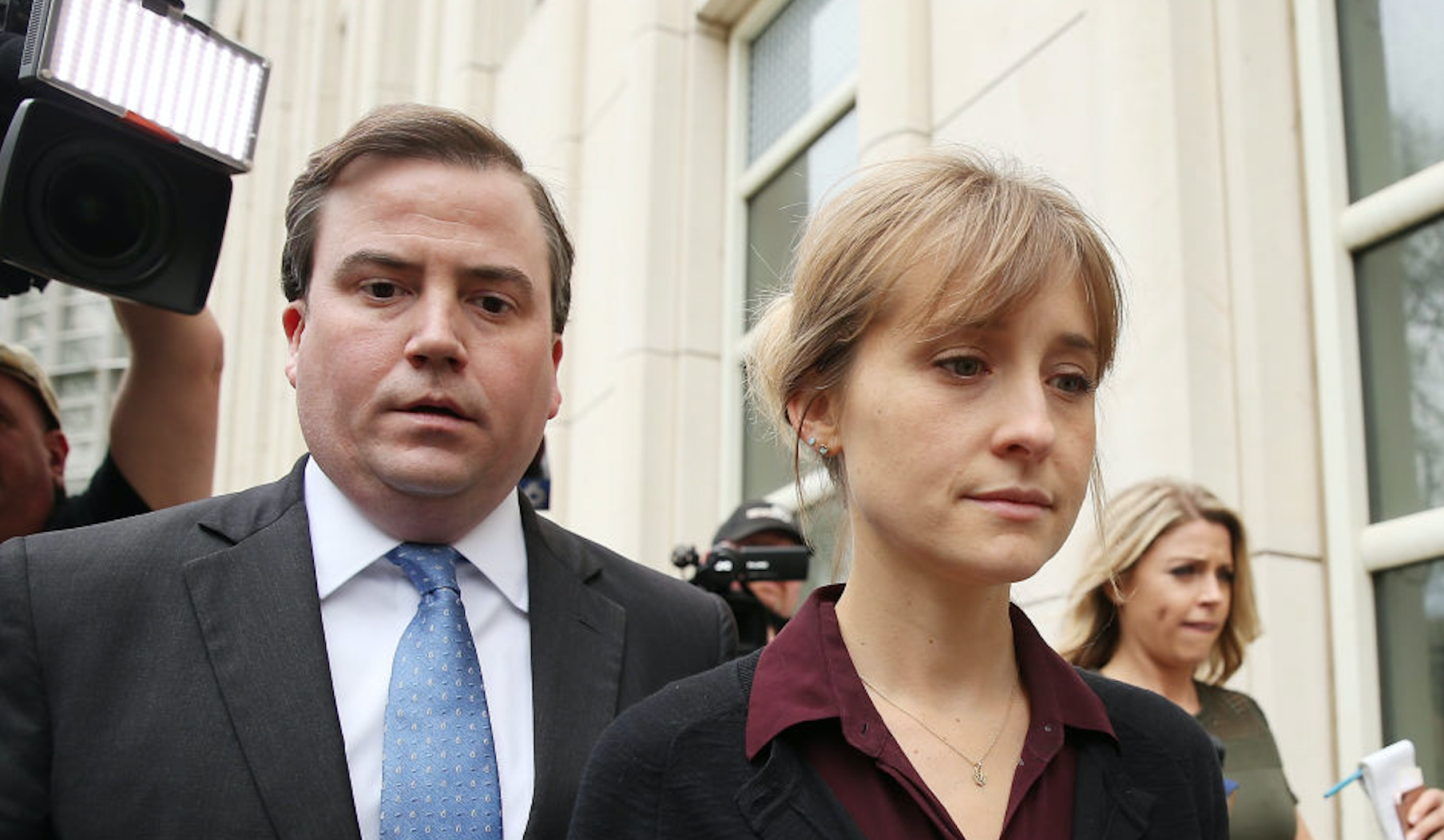 Feds Recommend a Lighter Sentence for Nxivm Ringleader Allison Mack
Keith Raniere, leader of Nxivm, was sentenced to 120 years in prison. What's the fate of Allison Mack, the 'Smallville' star who was his ringleader?
Article continues below advertisement
This led to an official federal investigation that unveiled Keith's despicable (and downright evil) actions and behavior and also revealed the shocking role Smallville actress Allison Mack played in the cult's operations. Here are all of the known details on the case as they currently stand.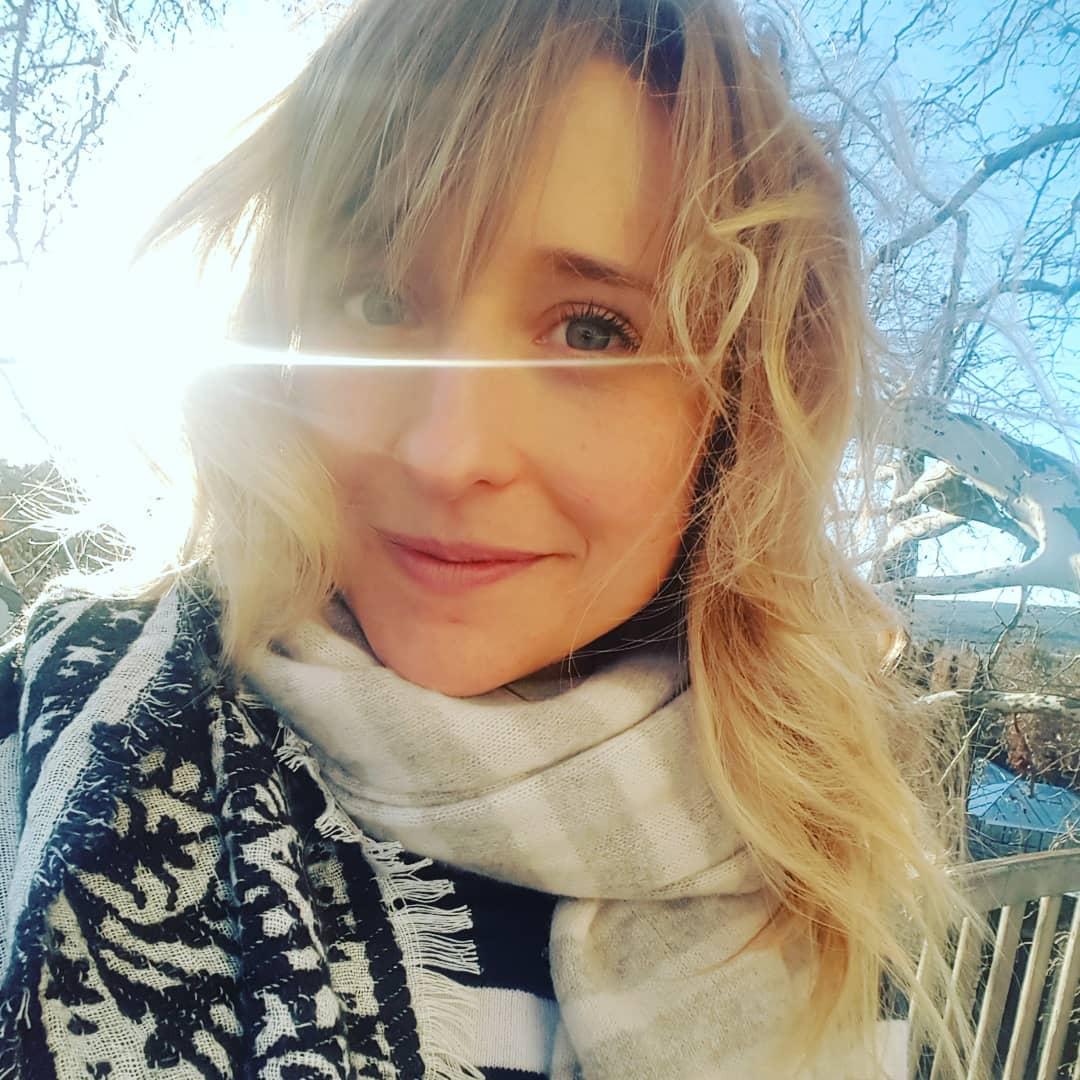 Article continues below advertisement
The NYT article, titled "Inside a Secretive Group Where Women Are Branded," uncovered the truth about Keith and how he forced young women into becoming his "sex slaves." They were physically branded with a cauterizing device, starved, raped, and encouraged to recruit other "slaves."
The women were all instructed to call Keith their "master." Allison was allegedly one of the ringleaders who helped Keith run his whole operation. In 2019, she pled guilty to sex trafficking. "I believed Keith Raniere's intentions were to help people, and I was wrong," she said during the court hearing, per AP.
Article continues below advertisement
What's Allison Mack's sentencing date? New details have emerged.
As of now, Allison's sentencing date has been set for June 30, 2021, but things might change. After Keith was arrested in early 2018, Allison was also charged with sex trafficking and forced labor, and a $5 million bond was set.
Her sentencing was originally scheduled to be in September 2019, but movement on the case was pushed back "to allow time to complete pre-sentencing reports" and so that the ringleader could be released on bond under strict rules.
Article continues below advertisement
It also appears that Allison is facing additional legal consequences for her actions. Per Entertainment Tonight, a new lawsuit was brought against the star in January 2020 claiming that she, along with Keith and 13 other people, "exerted power over the plaintiffs; took their money; made it financially, physically and psychologically difficult, and in some cases impossible, to leave the coercive community; and systematically abused plaintiffs physically and emotionally."
Despite these mounting legal issues, there has been a light at the end of the tunnel somewhat for Allison, who might face a lighter sentence now thanks to her cooperation with federal officers. Indeed, officials filed a document on June 21, 2021, recommending that Allison receives a lighter sentence for cooperating with officers, per Deadline.
Article continues below advertisement
"Although Mack could have provided even more substantial assistance had she made the decision to cooperate earlier, Mack provided significant, detailed, and highly corroborated information which assisted the government in its prosecution," the statement read.
This doesn't change the fact that the former actress is still likely facing a conviction come June 30, but it significantly increases the chances that it won't be as severe as her cohort's punishment.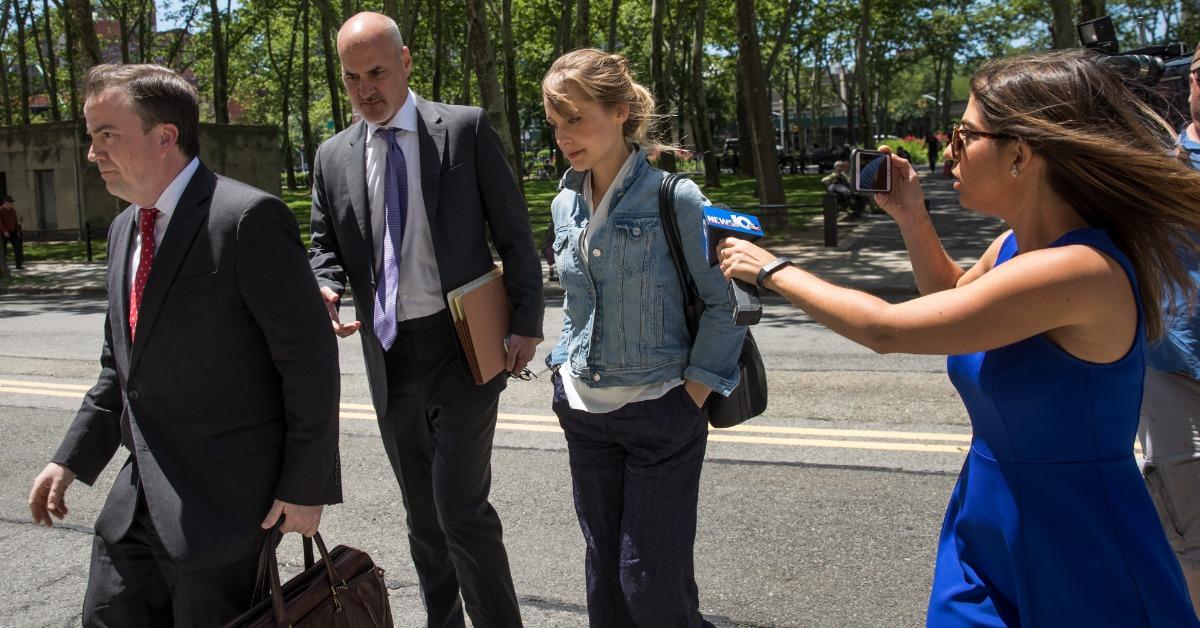 Article continues below advertisement
What did Allison do during her time at Nxivm?
Although it's probably not fully clear at this point what the extent of Allison's role at Nxivm was, she admitted under oath that she tried recruiting other women and forced women to give her humiliating personal information and photographs to be used as blackmail.
"I'm very sorry for the victims of this case. I'm very sorry for who I've hurt through my misguided adherence to Keith Raniere's teachings," she stated in court.
Article continues below advertisement
One of the people Allison abused, a woman who went simply by Nicole, was interviewed by Rolling Stone and shared her horrifying experiences with Allison.
Nicole told Rolling Stone that Allison coerced her to write false accusations against her father, including that he molested her as a child. When Nicole wanted to leave, Allison told her that it wasn't possible and that being part of the cult was a "lifetime commitment."
Allison also forced Nicole to "show her devotion" by blindfolding her and driving her to a location where someone raped her. (Allegedly it was another woman in the group who was forced to perform oral sex on Nicole.) Nicole also alleged that Allison and Keith were in a sexual relationship.
Article continues below advertisement
Although Nicole was finally able to leave the cult in 2017, it took her a long time to process her abuse. "Things would get normalized and slowly become more intense. ... If you put a frog in hot water, they just jump out. If you put a frog in cold water and slowly turn the heat up, they just boil it to death," she said.
If you need support, The National Sexual Assault Hotline is available 24/7 at 1-800-656-4673. You will be connected with a trained staff member in your area. Or visit RAINN.org to chat online with a support specialist at any time.