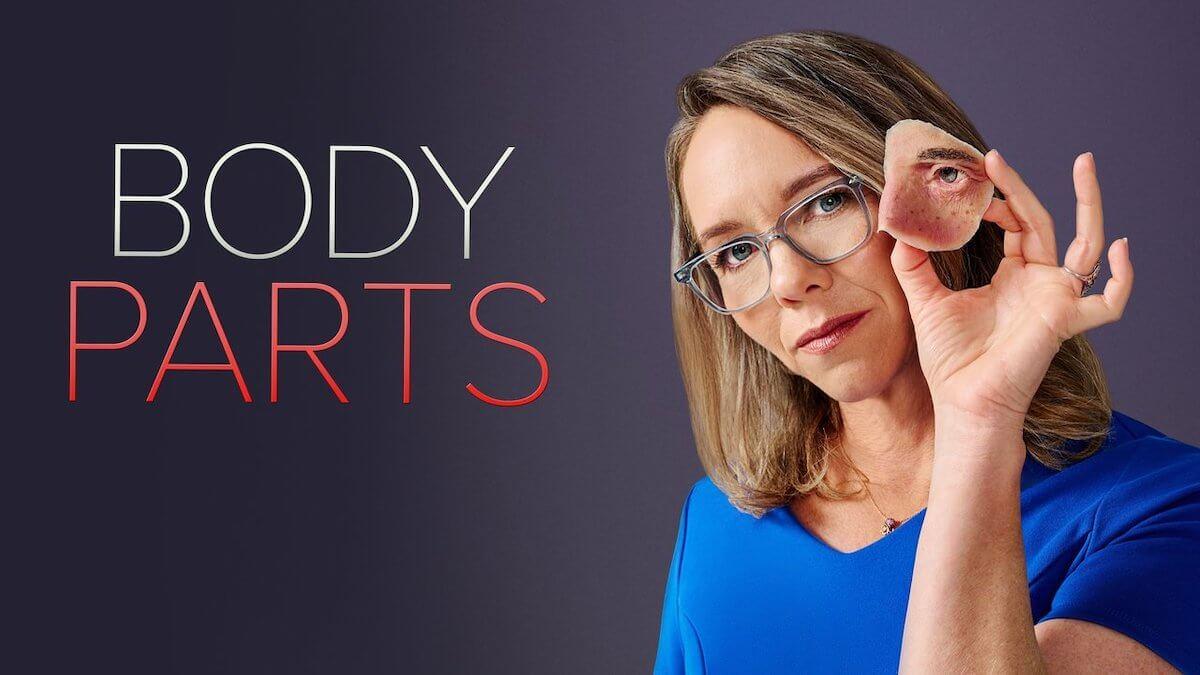 Allison Vest Makes Prosthetics for Patients in Need on TLC's 'Body Parts'
On TLC's newest medical show, Body Parts, anaplastologist Allison Vest takes us through the journey of replacing someone's body part with prosthetics. However, her method is unique — Allison is equal parts biologist and artist, and what she does is actually very different from what a plastic surgeon does. Body Parts is a journey of self-fulfillment for patients who thought they'd never look "normal."
Article continues below advertisement
Some patients come to Allison after cancer treatments, physical ailments, trauma, or any other reason they may have lost a body part. Maybe they were just born with a certain condition. Either way, Allison is there to help. However, Allison isn't much of a celebrity (yet), so not much is known about the Body Parts host.
Article continues below advertisement
Anaplastologist Allison Vest is the new host of 'Body Parts.'
What we do know about Allison is that she is dedicated to the craft of anaplastology. In an exclusive clip shared by People, Allison explained of herself, "I'm a traditionally trained artist that exists in the medical world," who became an anaplastologist "by accident." Allison uses her unique talents for good: "Everyone comes through these doors feeling like something's missing, and that's what we're trying to restore here," she shared.
Article continues below advertisement
The science of anaplastology makes Allison's office look like "a mad scientist's lab" between fingers, ears, noses, and more spread on various tables. Even though her job is incredibly interesting, her patients are what give Body Parts its heart. "The anaplastologist is the light at the end of the tunnel," Allison revealed. "Turning that mirror around is that last missing piece."
Allison Vest's net worth is unknown, but it'll likely increase thanks to 'Body Parts.'
Allison is more than qualified to fulfill her role on Body Parts. She's the Vice President of the International Anaplastology Association while owning and operating Mosaic Prosthetics in McKinney, Texas for the past 17 years. After getting a Master of Science in Biomedical Visualization from the University of Illinois at Chicago, she also received clinical training at the University of Florida's dental school.
Article continues below advertisement
Some writers have estimated that Allison's net worth could hover around $2 million. On the other hand, the amount of schooling that went into Allison's career could have easily put her in quite a bit of debt beforehand, so there's really no way of knowing where Allison's net worth stands.
Article continues below advertisement
What kind of salary does the average anaplastologist make?
Even though Allison's net worth remains unconfirmed as of the time of this writing, there is some general information available about how much her profession pays on average. According to Salary.com, the average anaplastologist salary is roughly $84,286 as of March 29, 2022. The typical salary range for an anaplastologist falls between roughly $69,848 and $98,878. The site also notes that compensation varies based on location, education, experience, and a variety of other contributing factors.
Between her private social media and her private persona, we're excited to learn more about Allison on Body Parts.
Be sure to tune into Body Parts airing every Wednesday at 9 p.m. EST on TLC.