Jinger Duggar and Jeremy Vuolo Have Prioritized Their Kids' Privacy, Sparking Wild Rumors
Some fans have a theory that Jinger Duggar's baby, Evangeline, may have Down syndrome because she and Jeremy Vuolo never show her face.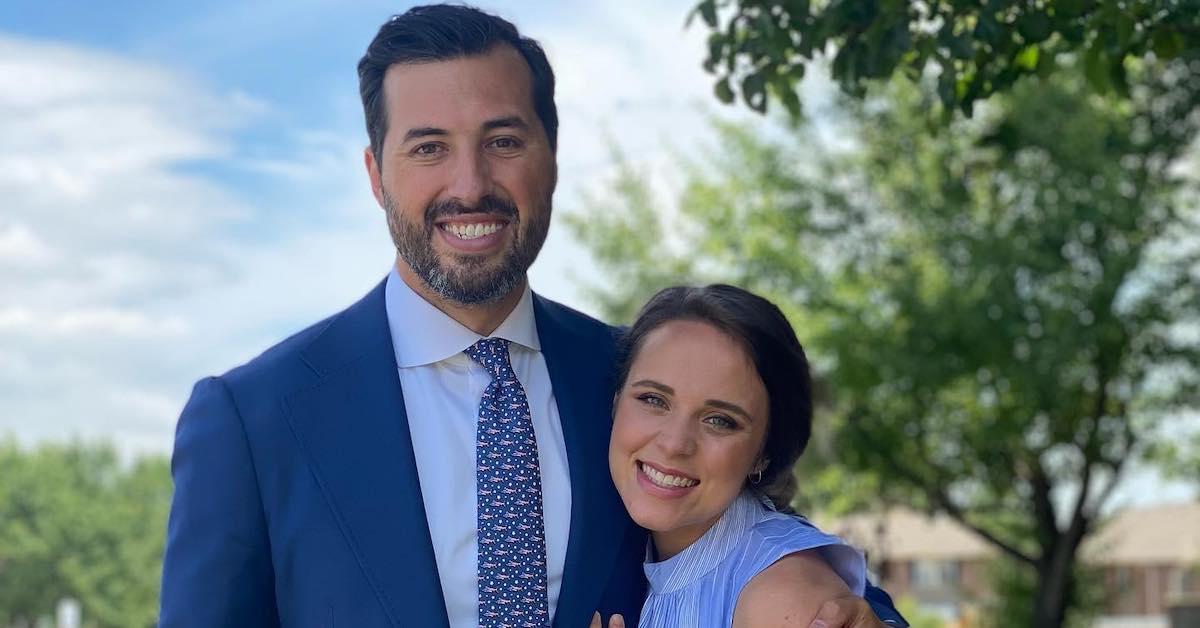 The Duggar family had been reality TV stars for more than 15 years when TLC's Counting On was canceled in September 2020 — meaning that Michelle and Jim Bob's 19 kids basically grew up with cameras filming them. Now that many of the Duggar kids are adults with families of their own, some have opted to lead more private lives. This includes Jinger Duggar and her husband Jeremy Vuolo, who have stopped posting photos showing their daughters' faces.
Article continues below advertisement
As a result of the Vuolos' privacy boundaries, some wild theories have surfaced about Jinger's baby, Evangeline, including that she may have Down syndrome. Keep reading to learn more about what some fans have been saying, along with what Jeremy and Jinger have said about posting photos of their kids.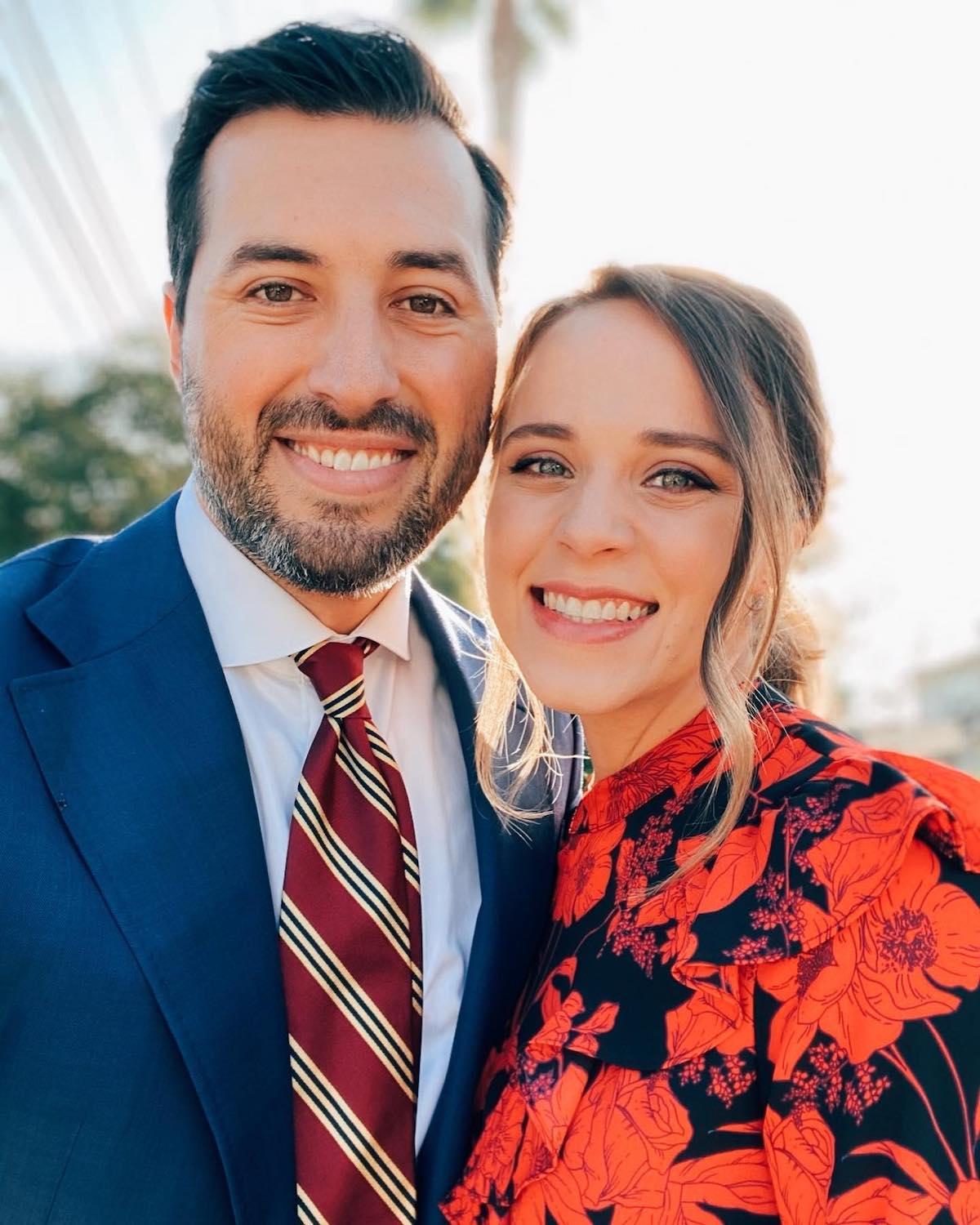 Article continues below advertisement
Jinger and Jeremy opted for more privacy for their family around the time Evangeline was born.
On Nov. 22, 2020, Jinger and Jeremy's second child Evangeline Jo Vuolo was born. The new baby girl was welcomed by big sister Felicity Nicole Vuolo, who was born on July 19, 2018.
It was around the time of Evangeline's birth that fans noticed Jinger and Jeremy shifted their Instagram photo habits. There were far fewer pictures including their kids — and if they did decide to post a snap of their daughters, they were facing away from the camera. As time went on, there were hardly any photos of Evangeline at all. And fans definitely took notice.
Article continues below advertisement
In a Q&A session with Instagram followers, Jinger offered an update on her daughters and some insight about why fans hadn't seen much of them in recent months.
"The girls are doing great!" she wrote on her Instagram story, per Hello! magazine. "Felicity is absolutely smitten by her little sister, and Evy adores Felicity. You haven't seen much of them simply because we are wanting to give them a bit more privacy while they're so young."
Article continues below advertisement
Some fans have a theory that Jinger Duggar's baby has Down syndrome.
In January 2021, a few fans commented on a picture of Felicity walking on a sidewalk. "What about your other baby? Hope she's doing well, don't see her much," one person wrote.
Another follower commented, "We've not seen your new baby for a while. Hope all is well."
In July 2021, someone suggested that Jinger's baby might have Down syndrome, a genetic condition marked by developmental delays, intellectual disability, and distinct facial features, according to the Mayo Clinic. They wrote in an Instagram comment, "Is something wrong with new baby or why no photos? Down syndrome?"
Article continues below advertisement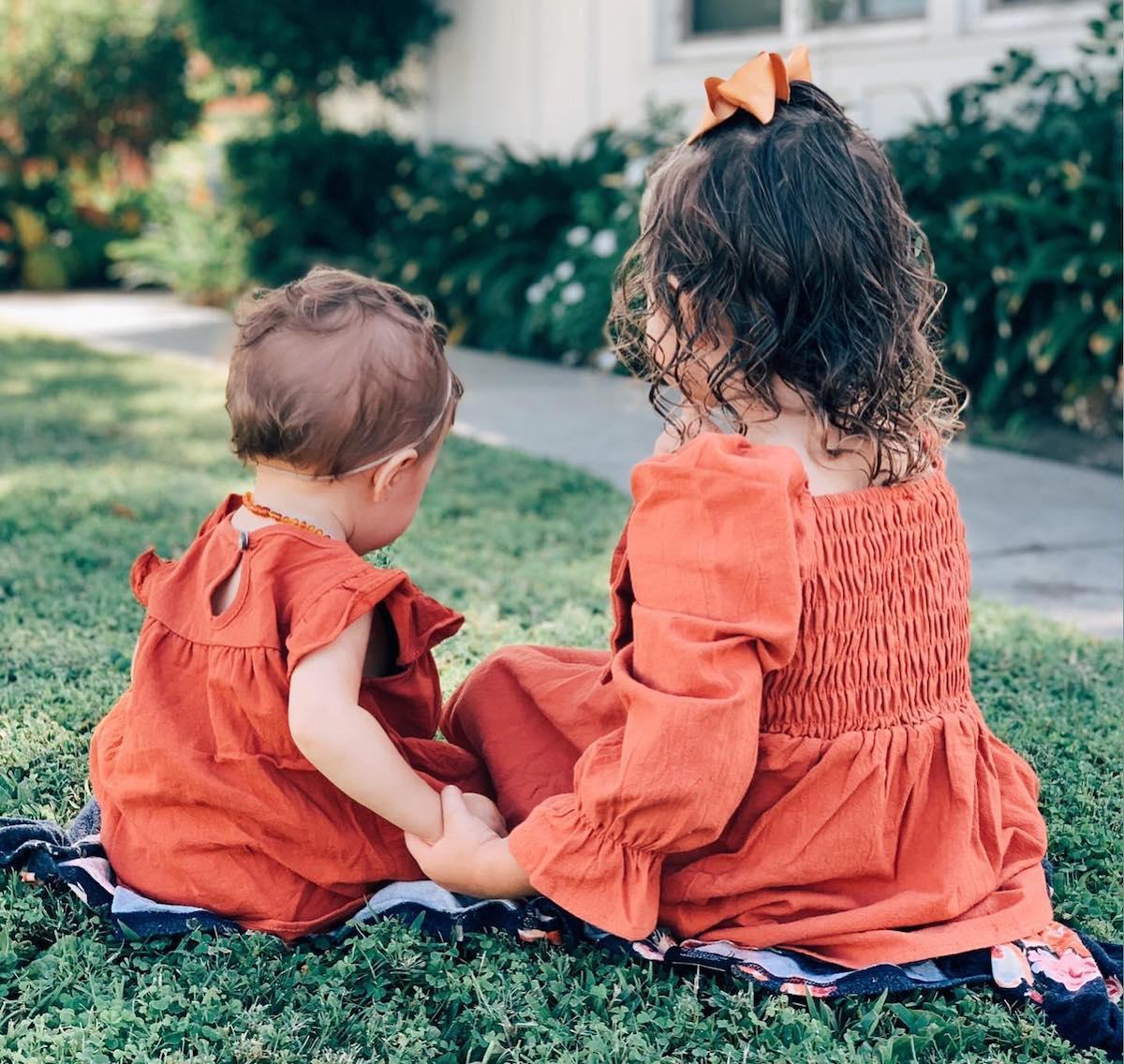 A September 2021 Instagram post featuring Felicity and Evangeline wearing matching orange dresses (but facing away from the camera) elicited some judgmental comments.
"You seem embarrassed or ashamed of the second baby as you never show her face and have little photos of her posted when the first one was always photographed with posted updates," one person wrote. "It's just strange that as a mother you favor one child over the other, that's obvious. The one rare photo I saw looked like she has Down syndrome, regardless!!! You should love and accept them both ... as they are, or with possible disabilities."
Article continues below advertisement
Yet another Instagram user wrote, "Why no pictures of Evangeline? You constantly shared pictures of Felicity when she was a baby. Is Evangeline not as important like your first baby?"
Another chimed in with, "I read Jinger's new baby has Down syndrome and that's why she stopped pictures and pulled away from social media."
Here's the thing: Jinger and Jeremy have neither commented on the speculation surrounding their daughter nor have they made any announcements about Evangeline's health. Plus, they've already addressed their reasoning for no longer posting photos of their kids' faces.
So at this point, the rumors that Evangeline might have Down syndrome are just that: rumors.