Jinger Duggar and Husband Jeremy Officially Welcome Baby No. 2 — Evangeline Jo
When is Jinger Duggar's due date? The 'Counting On' star and her husband, Jeremy Vuolo, have welcomed their second child, Evangeline Jo. Details!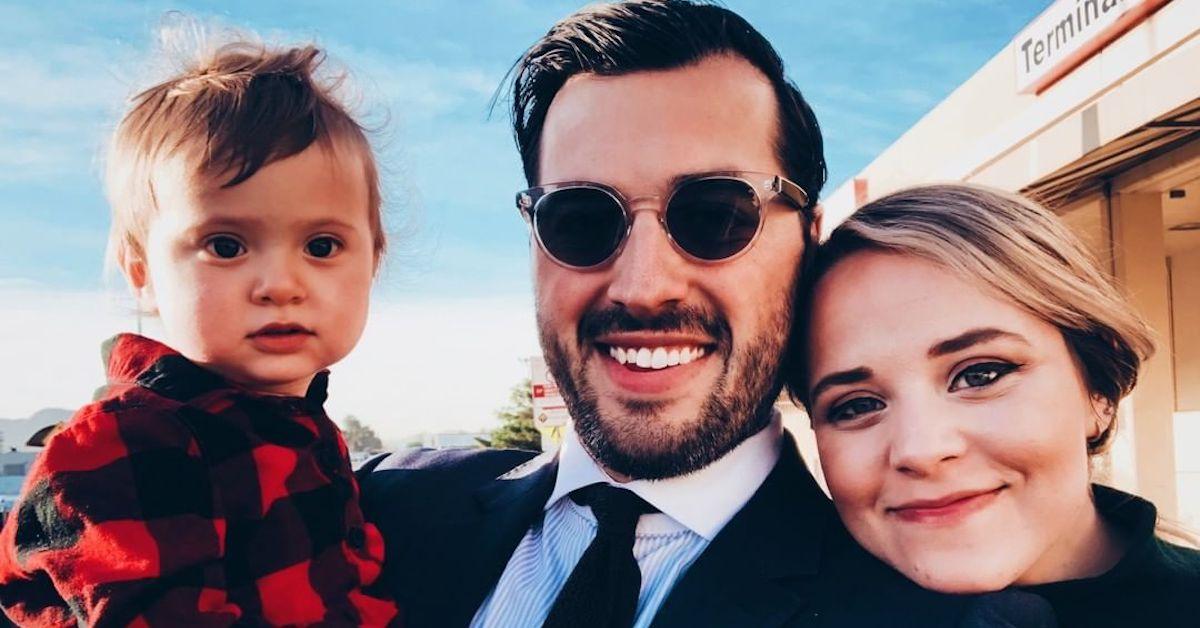 Fans of TLC's Counting On already know that Jinger Duggar is considered the rebel of her family. Not only does she wear pants and dye her hair blonde, but she recently relocated to the highly liberal city of Los Angeles. Plenty of viewers have also assumed that she and her husband, Jeremy Vuolo, use birth control.
Article continues below advertisement
This is mostly because, unlike most of the Duggar siblings — who tend to get pregnant ASAP after saying, "I do" — Jinger and Jeremy didn't announce they were expecting until more than a year after they got married. Add this to the fact that their daughter, Felicity, is about 2 years old and there was still no pregnancy announcement for baby No. 2, and Counting On fans were more than a bit antsy.
Article continues below advertisement
As it turned out, there was a reason Jeremy and Jinger hadn't announced a pregnancy in "so long." It's just not what many fans had assumed. Evidently, Jinger had suffered a miscarriage in fall 2019. She shared this bit of information in May — on the same day Jinger revealed she is pregnant again.
So, when was Jinger's due date? The couple recently announced that the baby has arrived. Keep reading for details on Jinger's pregnancy reveal and the baby's birth.
Jinger and Jeremy welcomed their new baby girl on Sunday, Nov. 22!
And sure enough, little Evangeline Jo arrived right on schedule in late November of 2020! Jinger made the announcement on Instagram with an adorable picture, adding "We are so thankful to God for this precious little angel!"
In an interview with Today Parents, Jinger and Jeremy explained that Evangeline means "good news" and Jo is a tribute to Jeremy's middle name, Joseph.
We couldn't be happier for Jinger, Jeremy, and Felicity as they welcome their newest family member!
Article continues below advertisement
Jinger and Jeremy announced the baby news in May 2020.
On May 28, Jinger took to Instagram with a big announcement: She and Jeremy have another baby on the way. Not only was it a pregnancy reveal, it was also a sex reveal and due date reveal all wrapped into one post.
"We are so excited to announce that we're expecting a little girl this November!" Jinger captioned a shot of herself wearing a pink dress and cradling her bump. "Jeremy and I both guessed it was a girl, just a gut feeling we had. And we couldn't be happier."
Article continues below advertisement
She continued, "The bond that sisters share is unique, and one I cherish every day. After all these years, they're still my best friends! I'm glad God's giving that gift for Felicity to enjoy. As for me and Jeremy, we'll definitely have our hands full! But there's nothing else we'd rather carry."
Meanwhile, Jeremy shared a photo of his family of three holding up a sign that reads, "We're expecting!"
"And then there were four ... Felicity's recruited a little sister to join her squad!" he captioned the Instagram post. "Recently, she's been practicing her big-sistering on dolls, cradling and shushing them to sleep. Pretty soon, she'll be holding a real baby. But she's ready, and so are we."
Article continues below advertisement
Jinger suffered a miscarriage in fall 2019.
Jeremy shared with People the circumstances surrounding Jinger's miscarriage in fall 2019.
"The morning after we announced to family that we were expecting, Jinger woke up and, woke me up very early in the morning, saying that she thought she lost the baby," he explained. "We found out later that day that she had. That was very difficult and definitely a trial for us."
Article continues below advertisement
Jinger added, "In those times when your faith is tried, you just run to God all the more. We were just praying together talking with family, had friends at our church here that just surrounded us. It was such a hard time, but Jer just really supported me, and it was just such a tremendous blessing to have many people who loved on us in that difficulty."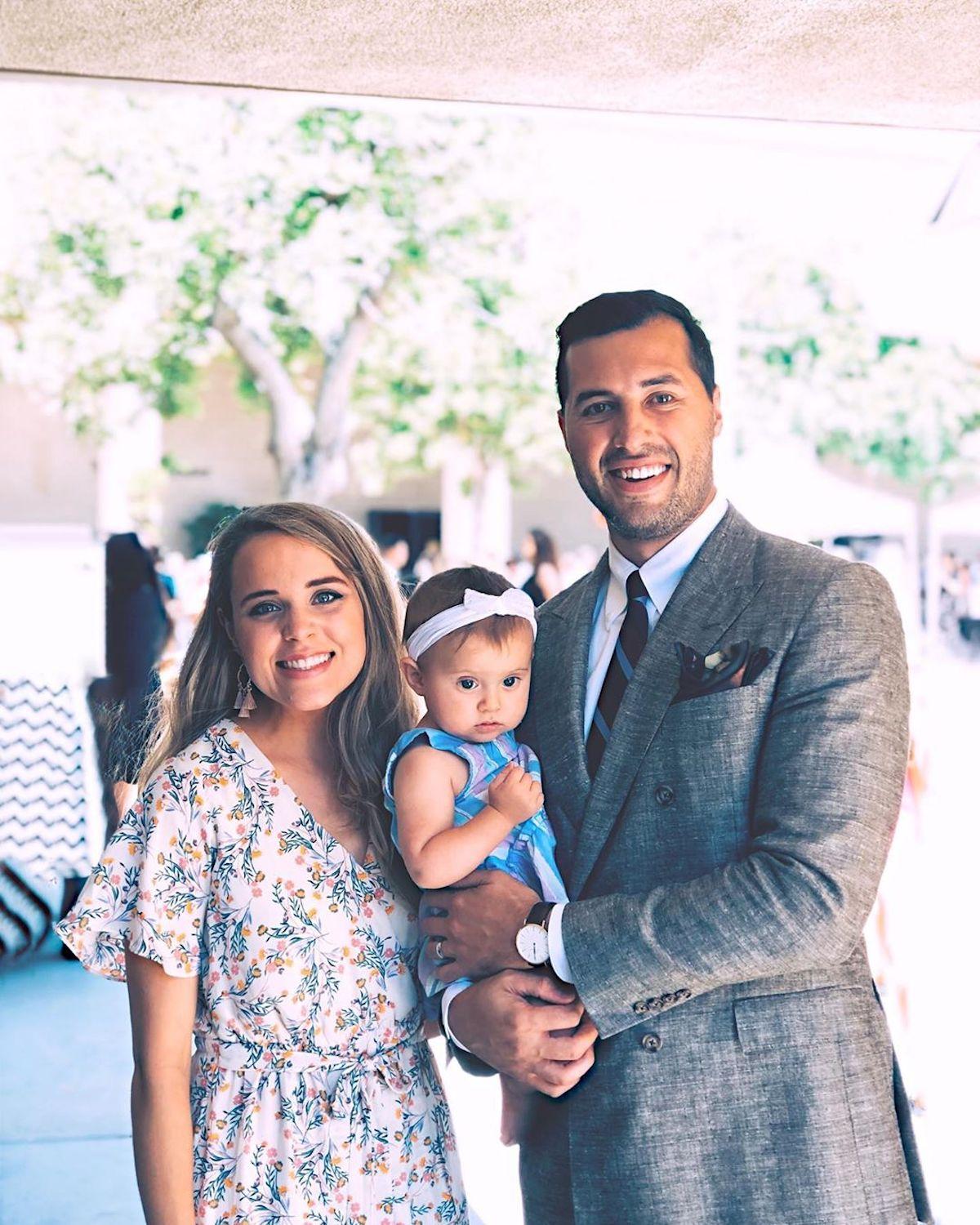 Article continues below advertisement
Thankfully, Jinger's pregnancy went well this time around — and she was 15 weeks along at the time of her announcement.
"We are so excited," Jinger told People. "Felicity is going to have to have a sister. Everything looks great with the baby. We're so thankful. Had a lot of check-ups and we're just really, really excited."