Jill Duggar and Derick Dillard Have Revealed the Sex of Baby No. 3 — When's the Due Date?
When is Jill Duggar's due date? The 'Counting On' star and Derick Dillard announced in February 2022 that they're expecting their third child.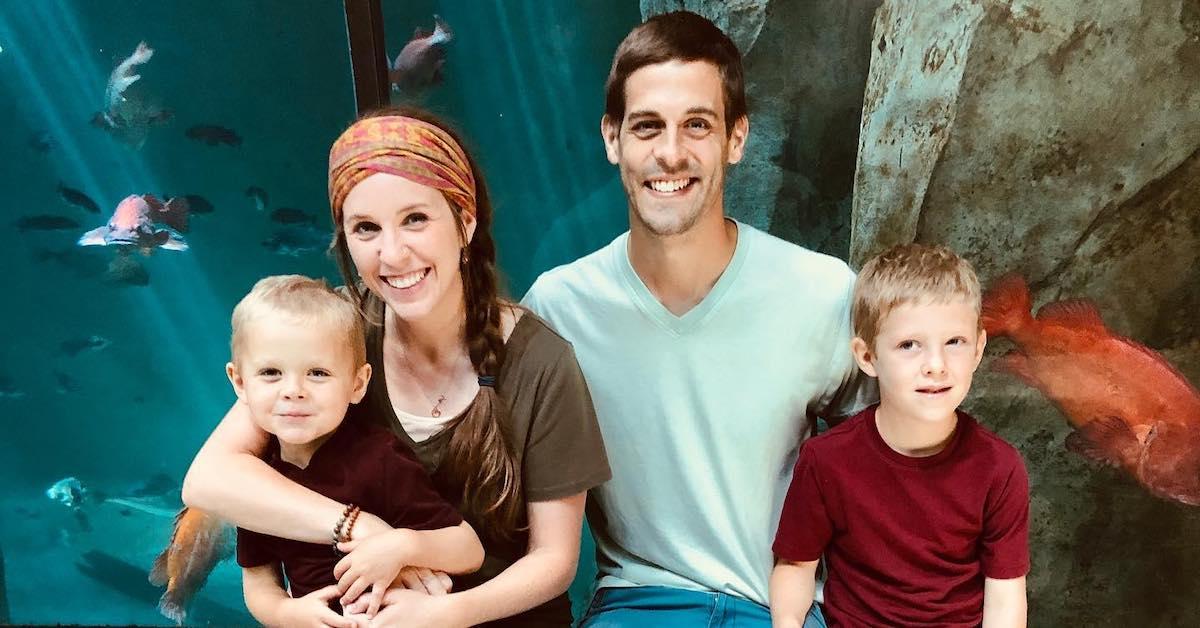 TLC's Counting On may have been canceled in September 2020, but fans are as interested as ever in the Duggar family. Luckily, a number of them are incredibly active on social media — including Jill Duggar, who announced she's pregnant with her third child with Derick Dillard. So when is she due?
Let's take a closer look at Jill's pregnancy announcement and her upcoming due date.
Article continues below advertisement
Jill Duggar announced in February 2022 that she's pregnant with her third child.
On Feb. 27, 2022, Jill took to Instagram to share a photo of herself, Derick, and their two sons, Israel and Samuel, alongside a teaser, "Exciting news!!"
They proceeded to share the big news on the Dillards' website. "We've been keeping a little secret!" they wrote. "Ever since we were devastated last fall by the miscarriage of our sweet baby, River Bliss, we have prayed that, if it was God's will, he would bless us with another baby."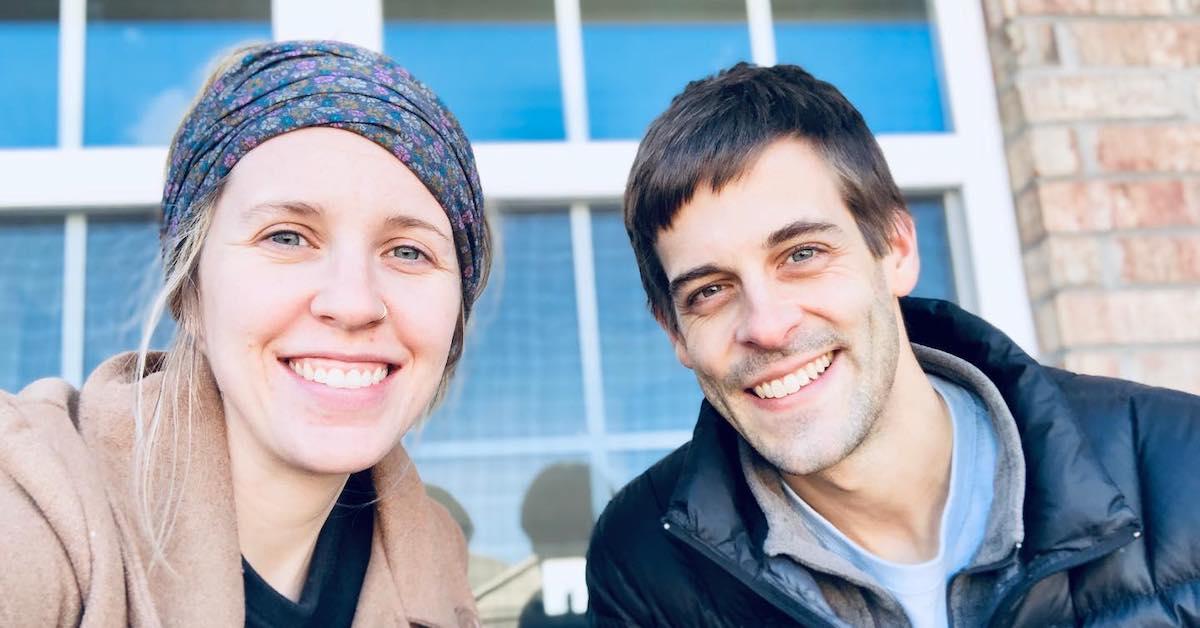 Article continues below advertisement
The announcement continued: "We are excited to announce that God has answered our prayers and we are expecting our rainbow baby ... We are so thankful for a healthy baby and pregnancy so far and we look forward to finding out the gender soon!"
Why does she call it a rainbow baby? Jill previously suffered a miscarriage.
A child born after a parent has previously suffered the death of an infant, a stillbirth, or a miscarriage is often referred to as a rainbow baby. The idea is that new life is "the rainbow after the storm."
Article continues below advertisement
In October 2021, Jill and Derick revealed on their family's website — and with a YouTube video — that Jill had miscarried.
"We recently found out that we were expecting our third baby," they wrote. "We were all thrilled! It was fun to see so much joy in the boys' faces as we shared the news with them."
Jill and Derick explained that Israel and Samuel had so many questions about pregnancy and how they would help when the baby was born.
Article continues below advertisement
"However, a few days later we started miscarrying," the statement continued. "Even though it was too early to tell the baby's gender, we picked a name that we feel encompasses our baby's significance and the life we will always remember: River Bliss Dillard."
When is Jill Duggar's due date for baby No. 3?
Jill's due date is in July 2022, per the pregnancy reveal. With that said, her baby could very well arrive a couple of weeks early or late — so depending on whether her due date is in early, middle, or late July, she could potentially give birth in June or August.
Article continues below advertisement
When Jill was pregnant with Israel and Samuel, she often posted bump photos sharing what week of pregnancy she was in. If she does so for baby No. 3, we could get a clearer idea of what her exact due date is in the coming months.
Article continues below advertisement
Jill and Derrick posted gender reveal photos, and it's a ....
On March 23, the expecting parents shared the sex of their third child via their family's blog. "We had originally planned on finding out our baby's gender earlier, a couple weeks ago, but COVID hit our family and we had to delay the exciting revelation," they explained. "However, this turned out to be a blessing in disguise because by the time we were able to reschedule, Israel was on spring break."
They continued: "This meant our whole family could be together for the appointment, as we all found out together that another little boy would be joining the Dillard tribe!"
Hopefully, Jill will share regular updates with her Instagram followers as her due date nears. We wish her a healthy pregnancy as she continues to keep up with her two boys and prepares for the arrival of baby No. 3!