Jill Duggar's Stance on Tattoos Has Drastically Changed Through the Years
Michelle and Jim Bob expect their kids to dress modestly and abstain from body piercings/tattoos. But Jill Duggar's tattoo stance is quite different.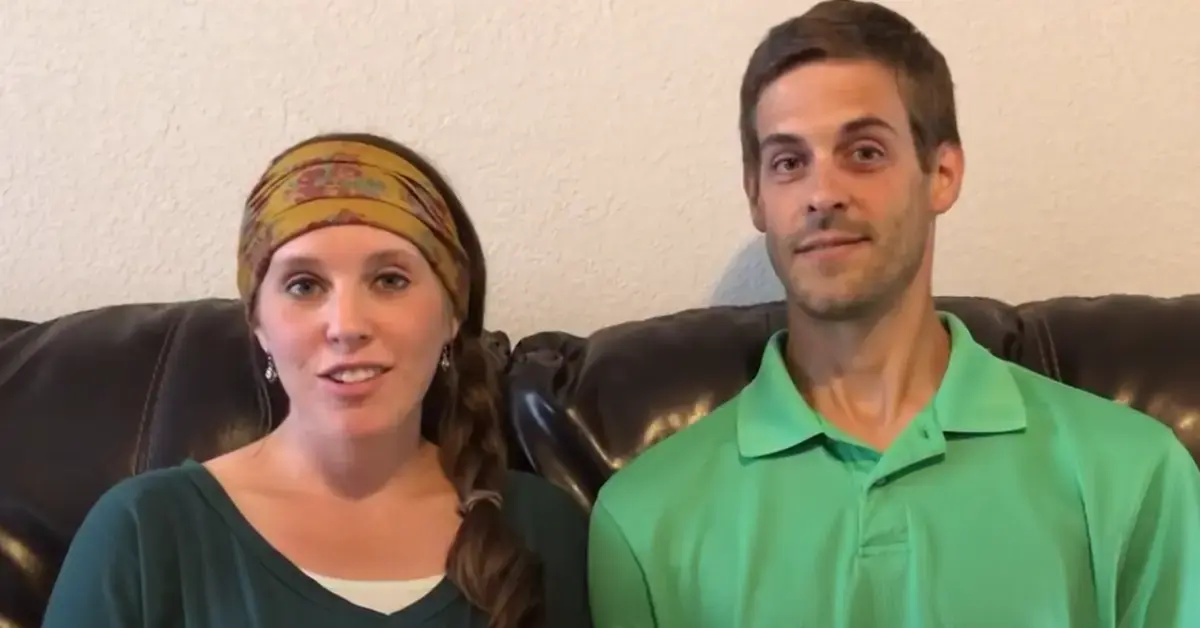 Through their years on 19 Kids & Counting and Counting On, Jim Bob and Michelle Duggar have offered an inside look at the deeply religious/conservative way they've chosen to raise their 19 kids. Viewers have watched, entranced, as the girls wore dresses at all times, chaperoned courtships played out, and strict rules about modesty and gender roles were enforced. It makes sense, then, that Jill Duggar's comments about tattoos have shocked longtime fans of the TLC family.
Article continues below advertisement
Jill Duggar and her husband, Derick Dillard, opened up about tattoos on YouTube.
As part of a series of Q&A videos published in September/October 2020, Jill and Derick took to their YouTube channel to open up about how their views and actions have changed since parting ways with Counting On in 2017. One of the videos tackled the subjects of nose rings, wearing pants, having more babies, and tattoos.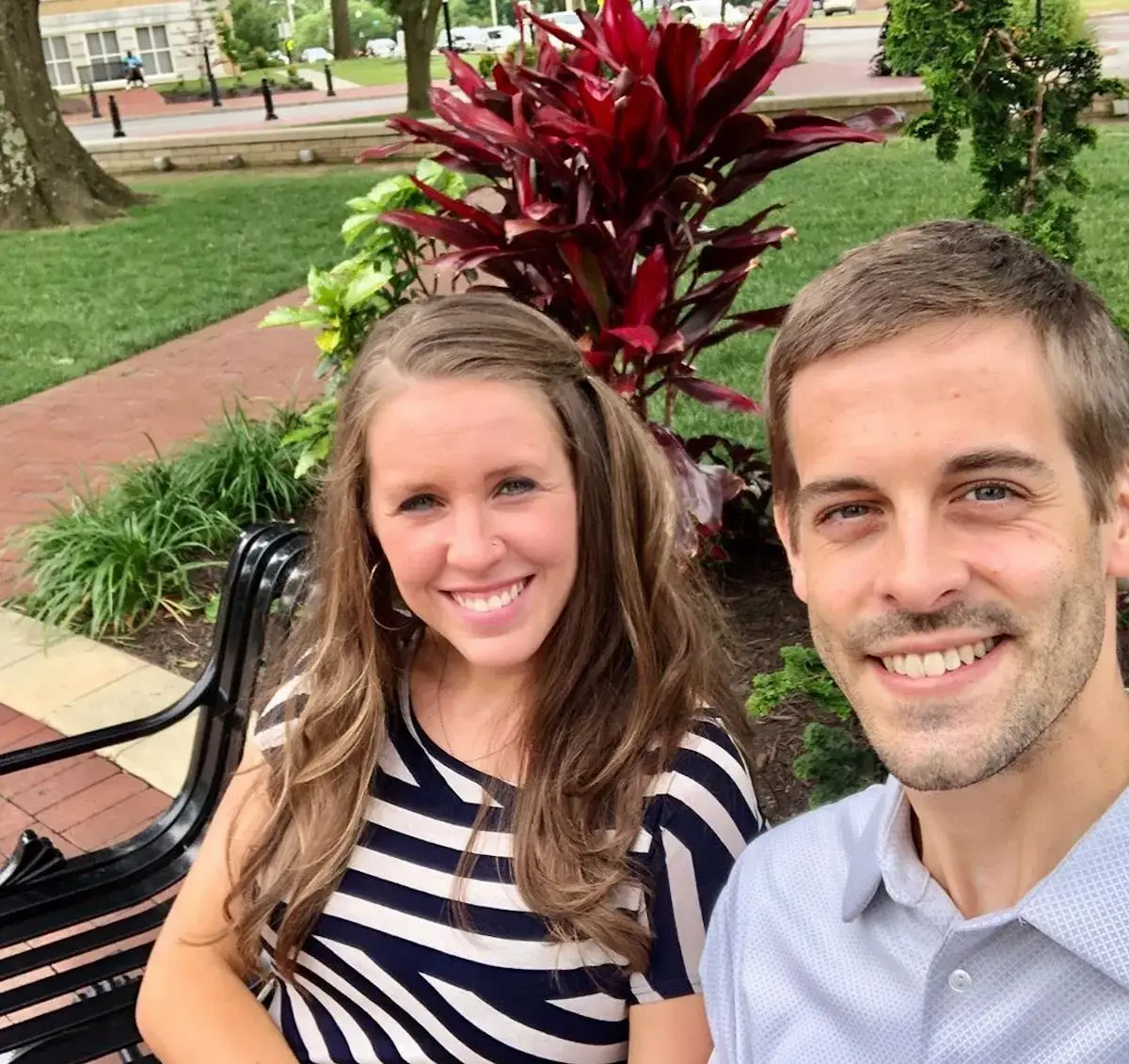 Article continues below advertisement
"The question isn't whether I would get a tattoo, it's what I would get," Derrick said. "I mean, you never know, I might just get a big bald eagle on my face."
"Yeah, we're not against tattoos," Jill chimed in, after shuddering at her husband's eagle tattoo joke. "I don't think that biblically, which is how we want to make our decisions as Christians, biblically I don't think that there's something wrong with it. Our bodies are the temple of the holy spirit is what we believe. So we want to take good care of what god has given us. But I think it would be a decision for that person."
Article continues below advertisement
Jill Duggar's henna tattoo caused quite the stir.
In December 2017, Jill shared a photo of baby Samuel wrapped in a towel after bath time — and her Instagram followers couldn't help but notice the henna tattoo she had on her hand. Plenty of commenters pointed out how cute the tattoo looked, however others were confused and a bit miffed.
"What's up with the tattoo?" one follower wrote.
"Wow. Nose ring now tattoo?" another person pointed out.
Article continues below advertisement
As the latter Instagram user pointed out, the henna tattoo might not have been a huge deal if Jill hadn't revealed her brand-new nose ring less than a week before. Between the piercing, the pants, and the temporary tat, it seemed the former Counting On star was in full-on rebellion mode.
Article continues below advertisement
Jill and Derick aren't the only Duggars who are cool with tattoos.
Reportedly, Jinger Duggar's husband Jeremy Vuolo has a tattoo on his arm. It was spotted on a photo Jill posted to her Instagram, as well as on TLC — but Jeremy has since either had it removed or has been strategic about hiding it with clothing, props, or camera angles.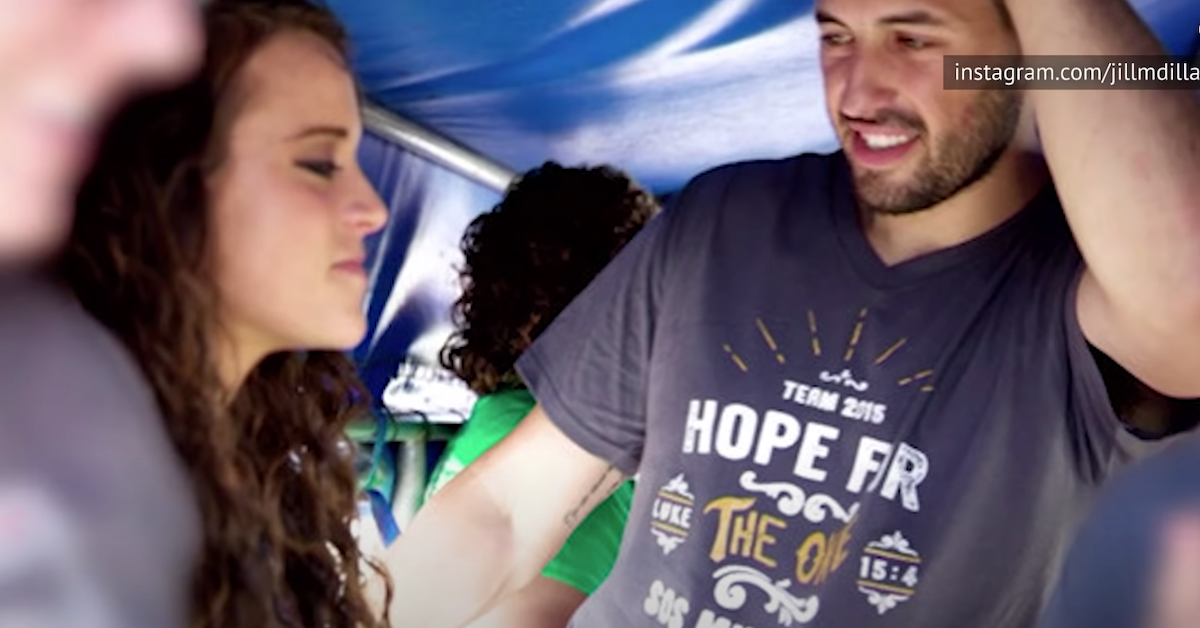 Article continues below advertisement
Another Duggar who is completely fine with people getting ink — and even has one of her own — is cousin Amy. That's because the "rebel Duggar" (who is Jim Bob's niece) got matching tattoos with her husband Dillon King shortly after they were married. The tattoos read, "rest in the storm."
"To enjoy shelter from the storms of life we are going to remember to focus on God's promise and His presence," Amy captioned a photo of their fresh ink in February 2016.
Although none of Michelle and Jim Bob's children appear to have tattoos — at least at this point in time — we wouldn't rule it out completely sometime in the future for Jill and Derick. Are you surprised at all by their changed views?