How to Get Involved in 'Alone' Season 8 Casting
If you're interested in jumping into the latest season of History's austere survival show 'Alone,' here's what you need to know about potentially joining Season 8.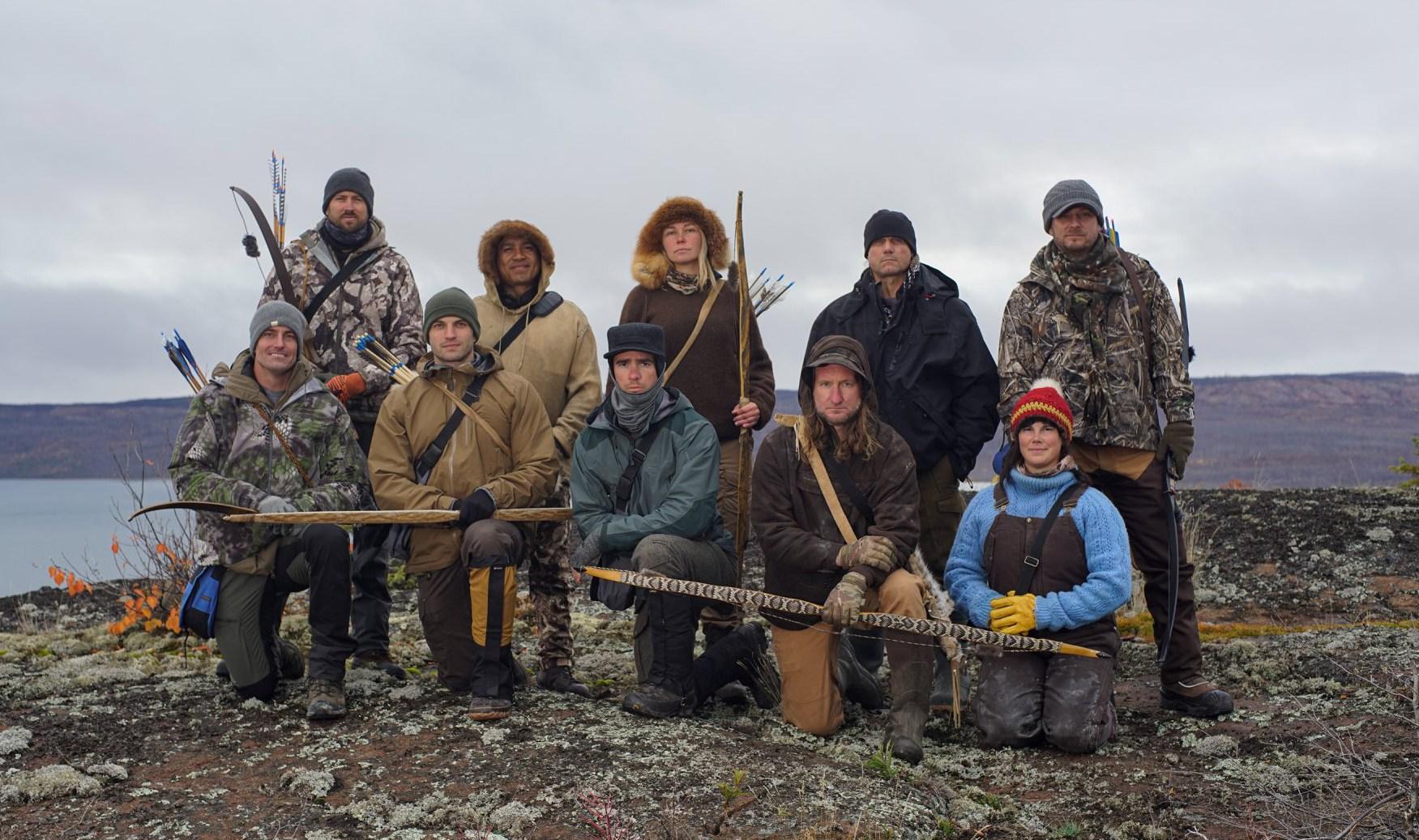 Have you ever wondered how well you'd survive if you were left to your own in the wilderness? History's Alone is a long-running series that premiered four years ago in 2015, following a cast of various individuals dropped into uninhabited forests and snow areas for as long as possible. Equipped with a minimal amount of equipment, each person must remain completely alone as long as possible. Barring being removed by way of a medical check-in, the person who remains the longest wins $500,000.
Article continues below advertisement
Currently, Alone has been airing through 7 complete seasons, with the seventh season premiering on June 11, 2020. This time, those on board are trying to do their best to survive 100 days in the Arctic wilderness to win $1 million. If that sounds like something you'd like to do, you might be curious if casting has begun for Season 8 just yet. Here's what you need to know about getting involved with Alone Season 8.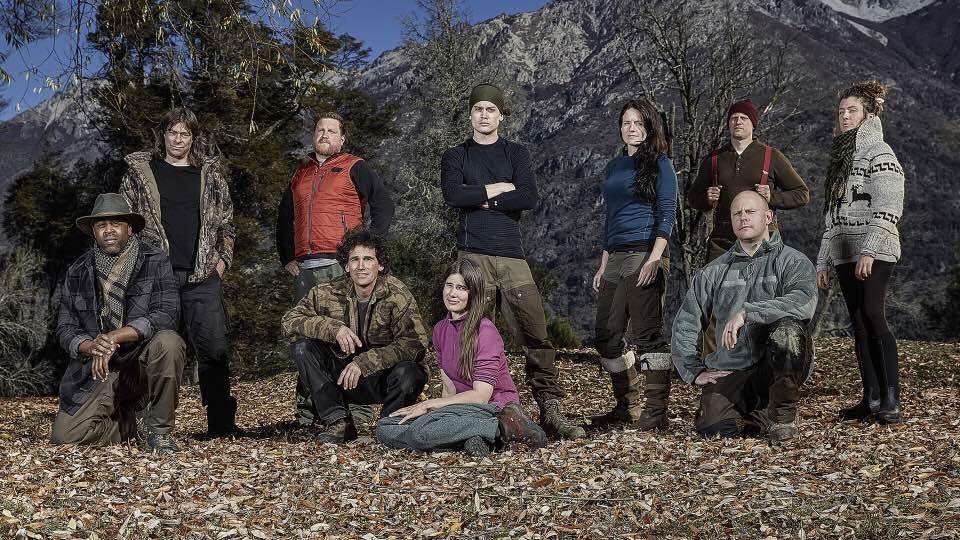 Article continues below advertisement
Here's how to get involved in 'Alone' Season 8 casting.
Think you could make it 100 days in the Arctic wilderness? It's time to put your money where your mouth is. While it doesn't appear that there have been any official announcements about casting for the new season just yet since Season 7 just began, there are official guidelines and instructions on how you can potentially get involved with the new season of Alone when it's time to jump aboard. You'll definitely want to be at the ready, because spaces will surely fill up.
It appears that the producers at History know that Alone is a popular show and viewers must want to get in on it, so there's a special section on the official Alone page that offers instructions on how you can get involved. It's on the official Alone show page via the History channel, and anyone can access it. There are also important notes to follow so you can audition if you have a burning desire to get involved.
Article continues below advertisement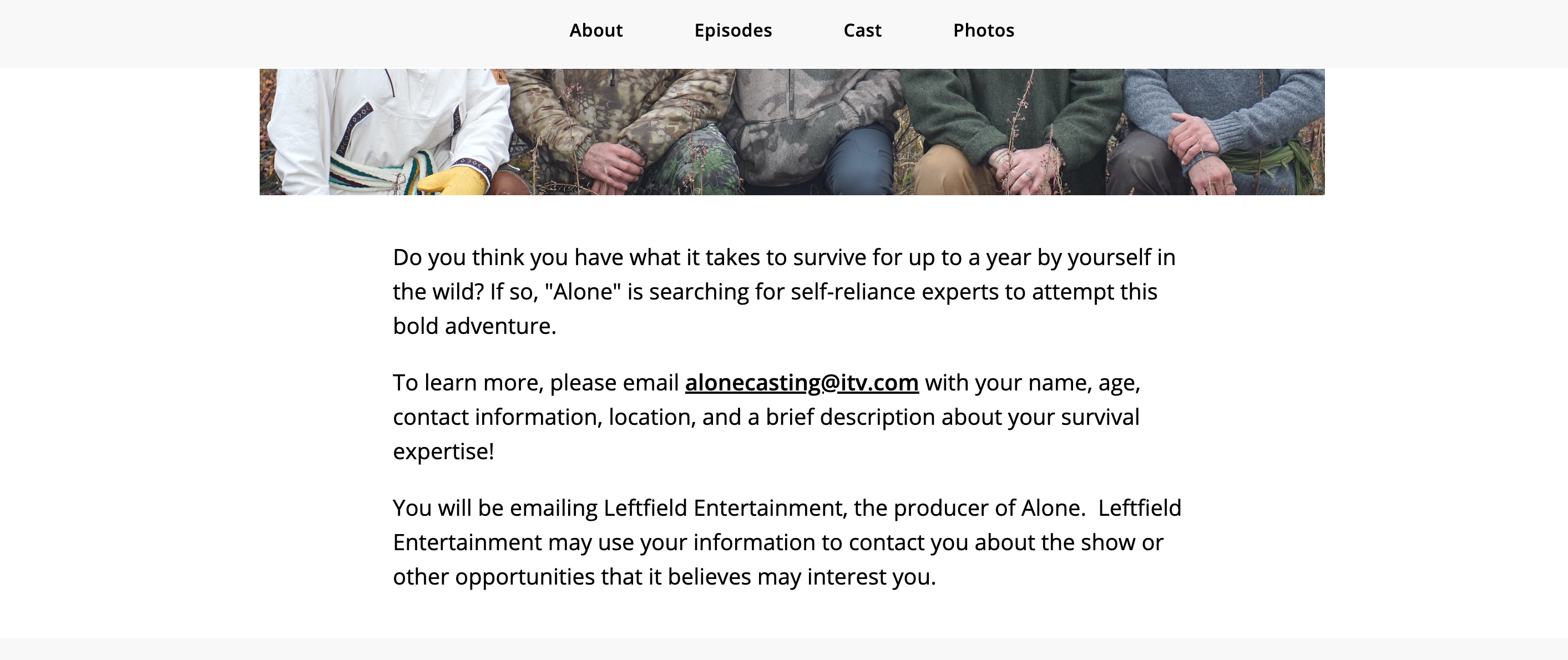 The listing states that Alone is "searching for self-reliance experts to attempt this bold adventure" after asking if you think you have what it takes to survive for up to a year by yourself. That means the 100-day cap is being lifted, which sounds even more extreme than before. But if this new format doesn't scare you, the same listing says that you can email alonecasting@itv.com with your "name, age, contact information, location, and a brief description about your survival expertise."
Inquiries will go to Leftfield Entertainment, which produces the show. That means you could very well be contacted about joining the cast or "other opportunities that it believes may interest you." It doesn't guarantee you'll be added, of course, but it's worth trying out if you're interested in trying to survive. Be sure to send off an email if you want to be a part of the eighth season. And let us know if you end up being chosen!