Alphabet Dating Is the New Way to Date — Here Are 100+ Alphabet Dating Ideas to Try
Looking for fun and creative date ideas? From A to Z, this master list of alphabet dating ideas has something for all couples and even friends.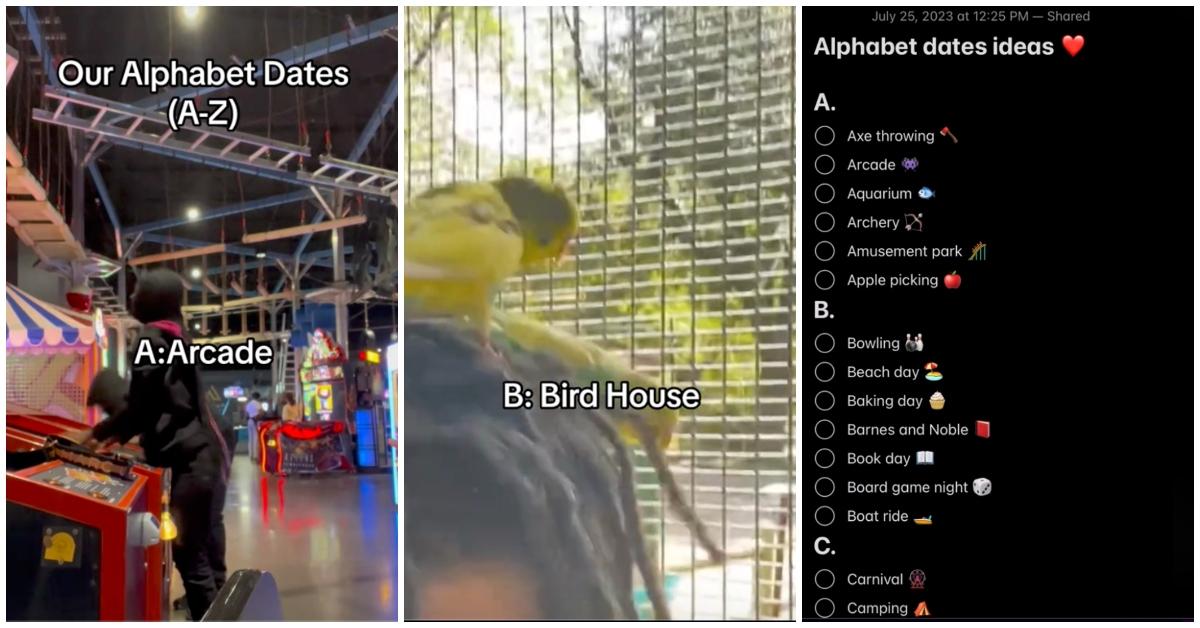 Do you remember during quarantine when people joked that they had finished Netflix? Basically, they were saying that they had watched so many hours of TV that there was nothing else left to watch on the platform.
Article continues below advertisement
That's how I feel about dating. My partner and I have been together for over five years, and it feels like we've done all the dates. We've done dinner and a movie, gone apple picking, and taken weekend trips together. But realistically speaking, we haven't done it all - we just think we've done it all.
That's why I love alphabet dating. It's given us some fresh, creative ideas. Below, we explain what alphabet dating is. Also, we'll spell out he best alphabet dating ideas.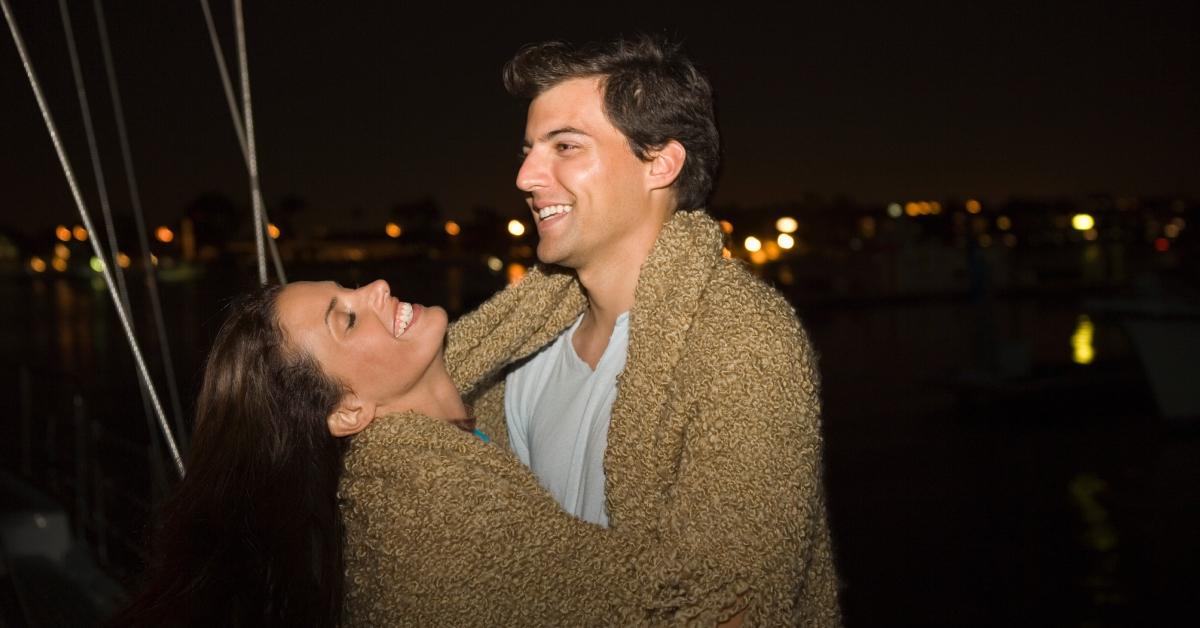 Article continues below advertisement
What is alphabet dating?
Alphabet dating is the latest internet trend that's helping couples keep their dating lives exciting. It's simple: you plan a series of dates, each themed around a different letter of the alphabet. These activities can be done in order from A to Z, or you and your partner can choose letters at random.
Couples have been taking to TikTok to share their alphabet date adventures, from (A) apple picking to (Z) zip-lining.
Article continues below advertisement
These are the best alphabet dating ideas, from A to Z:
A
Arcade
Aquarium
Art gallery
Axe throwing
Apple picking
Amusement park
B
Bowling
Beach
Brunch
Bar crawl
Brewery tour
Basketball game
Botanical garden
Batting cages
C
Concert
Comedy show
Cooking class
Cafe
Carnival
D
Dancing
Dinner cruise
Dog park
DIY project
Dave & Busters
Drive-in movie
E:
Escape room
Ethnic food
Exploratorium
E-biking
The Big E
F:
Festival
Flea market
Food tour
Frisbee
Fishing
Film a TikTok together
Article continues below advertisement
G
Game night
Golfing
Go-karts
Ghost tour
Gardening
Glass blowing
Gym date
Glamping
Gambling
GRWM video, but make it "Get Ready With Us"
H
Hiking
History museum
Hot air balloon ride
Haunted house
Hotel staycation
Happy hour
Hang gliding
Helicopter ride
I
Ice skating
Improv show
Indoor skydiving
Ice cream parlor date
J
Jacuzzi
Jogging together
Juggling class
Jigsaw puzzle night
K
Karaoke
Kayaking
Kickboxing class
Article continues below advertisement
L
Library
Laser tag
Live music
Lock your love on a bridge (put your names/initials on a padlock and lock it onto the bridge, then throw away the key)
Love letters (write a love letter to one another)
M
Massage
Miniature golf
Museum
Movie night
N
Nature hike
Nightclub
Noodle shop
Nap
Netflix and chill
Neopets (make your own Neopets at neopets.com)
Article continues below advertisement
O
Opera
Observatory
Outdoor concert or movie
Ocean swim
Origami
P
Picnic
Pottery class
Pub crawl
Paintball
Paragliding
Pickleball
Photoshoot
Pumpkin patch
Q
Quiz night
Quilt making
Quiet walk in a park or garden
R
Roller skating
Rooftop bar
Renaissance fair
Rock climbing
S
Salsa class
Scavenger hunt
Stargazing
Sound bath
Sailing
Swimming
Strawberry picking
Sunflower fields
Scrapbooking
Shopping day
T:
Tapas crawl
Trampoline park
Trivia
Theme park
Tea tasting
Two-person bike
Time capsule (create a time capsule together of all of your favorite items and memories)
Article continues below advertisement
U
U-pick farm
Underwater aquarium
Unique dining experience
V
Volunteer together
Video arcade
Vineyard tour
Vlog your day together
W
Wine tasting
Water park
Walking tour
Woodworking class
X
Xtreme sports (e.g., skydiving, bungee jumping, white water rafting)
Xbox night
Y
Yoga class
Yard sale
Yacht cruise
Z