Is There Any Truth to the Rumor That Alyssa Milano Donned Blackface?
Alyssa Milano has addressed rumors that she purposely donned blackface, says she was making fun of Snooki of 'Jersey Shore' fame.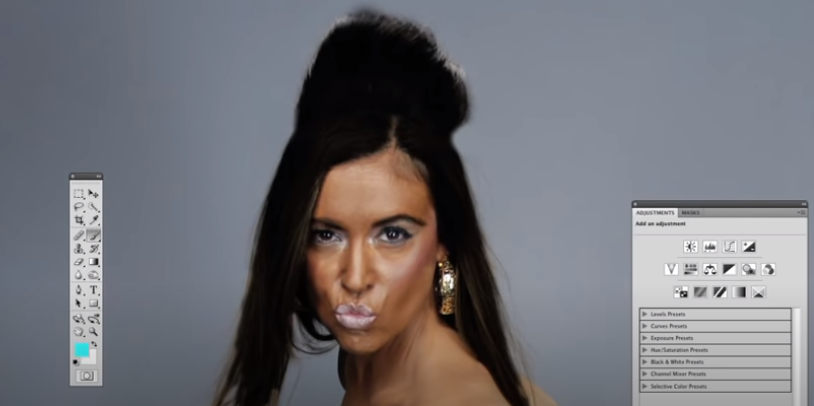 Alyssa Milano is yet another high profile figure to find themselves mired in a blackface scandal. However, in her case, she says it has more to do with "Snooki" from the Jersey Shore than it does partaking in a discriminatory entertainment practice that dates back to the 1830s.
Recently, Barstool's Big Cat apologized for regrettable remarks he made regarding a coworker's blackface Halloween costume, but Alyssa Milano's own "scandal" is vastly different from the sport commentator's.
Article continues below advertisement
And there's a reason for that: because she was parodying Snooki, not wearing blackface.
The 47-year-old actress posted screenshots of a headline that claimed she was receiving backlash for a "damning" photo out of her past. In the pic, a visibly tanned Alyssa Milano can be seen rocking the most Jersey Shore of looks, duck-facing it up with purple metallic lipstick and rocking a hairdo that looks like she lost a fight to a flattening iron.
Alyssa avers that she never wore blackface, and the shared image of her in question was indeed from a Funny or Die sketch where she underwent a time-lapse transformation that turned her into Snooki. It involved a lot of spray tan and we assume a sick electronic playlist filled with Armen Van Buren and DJ Tiesto tracks. There was most probably unlimited vodka cranberry on deck as well.
Article continues below advertisement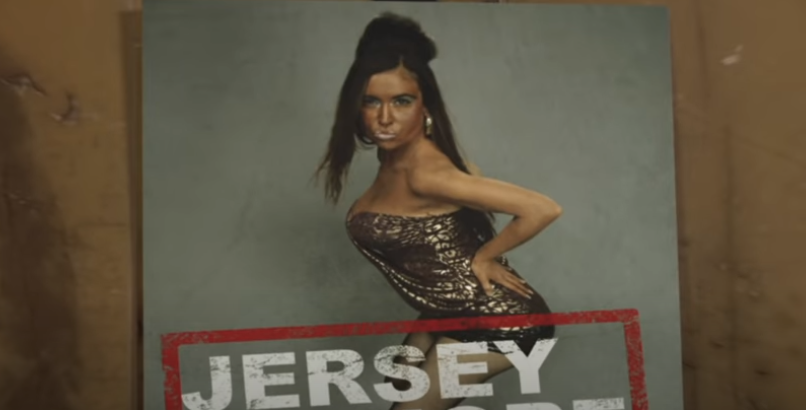 She tweeted: "Hey, a--holes. The below picture is me parodying Jersey Shore and Snookie's tan. Snookie's tan (she is a sweetheart by the way) is worthy of parodying as is Trump's 'tan'. So go f--k yourselves with your smear campaign."
She also tweeted that "cancel culture" is being "weaponized" to lump naysayers into one large group to lessen the critical blows being delivered to President Donald Trump's re-election campaign.
Article continues below advertisement
Alyssa has been vocally outspoken against the President, writing, "Cancel culture is being weaponized by the right/Putin. Take notice of who they are targeting & what is trending. Are they trying to hurt Trump's most vocal critics? Yup. The misinformation campaign has begun. Be vigilant in what you post on social media. Truth still matters."
Article continues below advertisement
Alyssa is making a claim that people are engaging in false equivalency politics online, attempting to disparage people's concerns regarding individuals who participate in what are deemed to be actually racist acts, by conflating them with similar phenomena such as Alyssa Milano's Snooki spoof.
Alyssa says that the twisting of her Funny or Die sketch proves her point about right-wing "misinformation": "The photo of me parading Jersey Shore and Snookie's tan? This proves the entire point of the actual tweet. I've never done, nor would I ever do blackface," Alyssa continued.
Article continues below advertisement
YouTube personality JoJo Siwa who many (jokingly) speculate is a Lisa Frank sticker book anthropomorphized from an 8-year-old's birthday wish gone wrong, has also been on the receiving end of "blackface stretching," when several followers accused her of putting backup dancers in blackface in a recent circus-themed music video.
The talent in the video had their faces painted to look like animals, something the teenager addressed on social media.
Article continues below advertisement
Jimmy Kimmel has apologized for his use of blackface in past sketches, like when he acted as Karl Malone on The Man Show. The 52-year-old late night host openly spoke about the issue: "I have long been reluctant to address this, as I knew doing so would be celebrated as a victory by those who equate apologies with weakness and cheer for leaders who use prejudice to divide us."
He continued, ""That delay was a mistake. There is nothing more important to me than your respect, and I apologize to those who were genuinely hurt or offended by the makeup I wore or the words I spoke."