'Siesta Key' Star Alyssa Salerno Says Her Dad Wanted to Name Her "Sleigh"
Curious about 'Siesta Key' star Alyssa Salerno's parents? Here's what we know about them, including their interesting taste in baby names!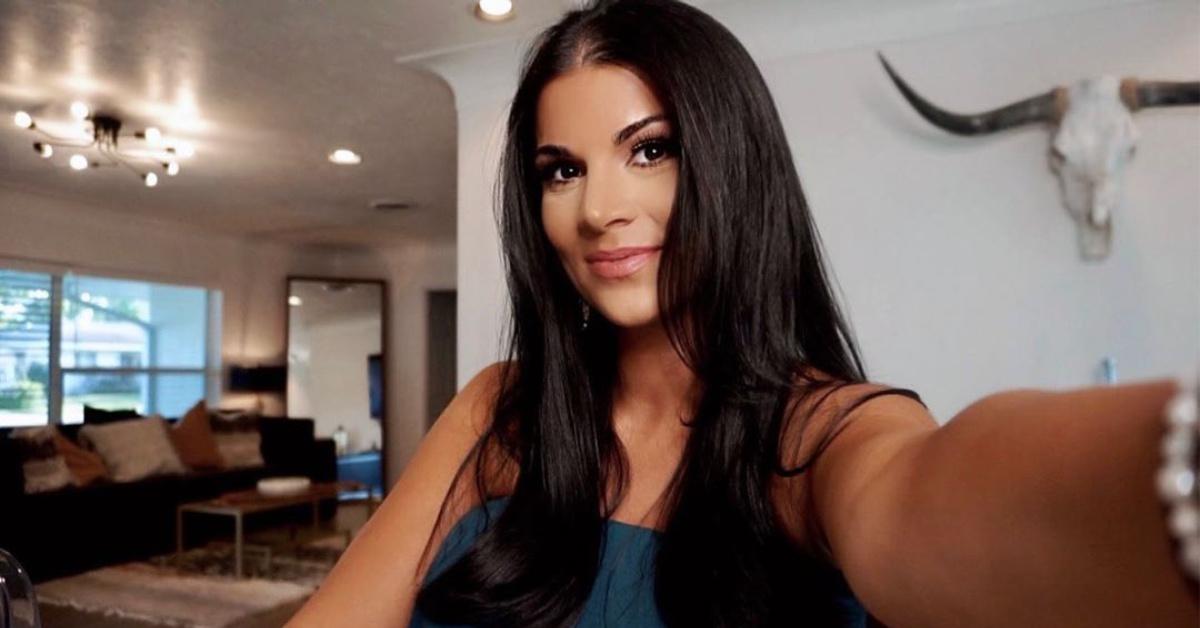 If you're a fan of MTV's Siesta Key, then you know all about Alyssa Salerno — and you either love her or love to hate her. Alyssa has been involved in quite a lot of drama since she arrived on the show, especially when it comes to her relationship with fellow Siesta Key star (and now baby daddy) Alex Kompothecras.
Article continues below advertisement
As Alyssa becomes a new parent herself, we found ourselves wondering about her parents. So, we did a little bit of digging to learn about Alyssa Salerno's parents. Here's what we found out.
Article continues below advertisement
Here's what we know about Alyssa Salerno's parents.
It doesn't seem like Alyssa has posted a lot about her parents on social media, but we were able to find her mom's Instagram account. Alyssa's mom is named Allison Ragan Salerno, and she is obviously a huge fan of her family. A quick scroll through her Instagram page and you'll see tons of pictures of her various family members — and her very cute dogs!
We learned a little bit more about Alyssa's parents from a Q&A video she posted on YouTube. She revealed that her mom, Allison, is originally from south Georgia, and is also a huge fan of country music. Alyssa's dad, on the other hand, is a big fan of rap music.
Article continues below advertisement
Alyssa also revealed that before she was born, her mom actually hated the name Alyssa and her dad wanted to name her Sleigh. "S-L-E-I-G-H," she clarifies in the video. Obviously, both parents eventually came around and settled on Alyssa.
Article continues below advertisement
Alyssa has posted a few photos of her parents on Instagram, but most of her family-centric posts focus on her siblings, Ally and Nick. In her Q&A video, she talks about how their three personalities really balance each other out. It's obvious that family is super important to Alyssa, which makes it even more exciting that she's starting her own!
Article continues below advertisement
Alyssa and Alex just welcomed their baby to the world!
Back in December of 2019, we found out that Alyssa and Alex were expecting a daughter. "Little princess on the way!" Alex wrote in an Instagram caption. On June 11, 2020, that little princess finally arrived! According to Instagram posts from her loving parents, her name is Alessi — so cute! Alessi has only been on the scene for a short time, but she's clearly set to become the star of Alyssa's and Alex's Instagram feeds. We are huge fans already.
Alessi is the newest in a long line of names starting with "Al" in Alyssa's family. Obviously, there's Alyssa, plus sister Alexandra, mom Allison, and grandfather Alexander. Are we positive Alyssa didn't just start dating Alex for his name?
Article continues below advertisement
Since Season 3 of Siesta Key was filmed quite a while ago, we won't be seeing little Alessi on the show anytime soon. Luckily, we can probably keep up with her (and her parents!) on social media while we wait for her to make her Siesta Key debut.
Catch new episodes of Siesta Key every Tuesday at 8 p.m. ET on MTV.