Amanda Kloots Turns Vancouver Into a Winter Wonderland in 'Fit for Christmas' (EXCLUSIVE)
Amanda Kloots spills exclusive details about the CBS movie 'Fit for Christmas' in an interview with Distractify. Plus, details on filming locations!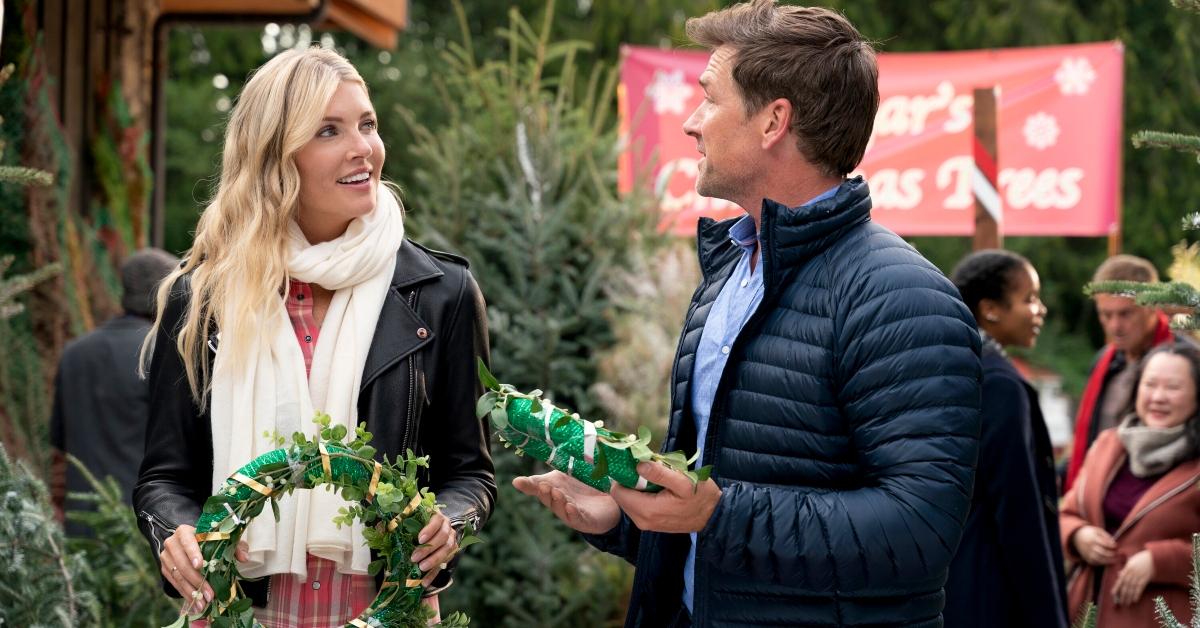 Tis' the season for made-for-TV holiday love stories — and no matter how cold it is in your corner of the world, Amanda Kloots' new Christmas movie is sure to warm your heart.
The executive producer stars in Fit For Christmas as Audrey, a fitness instructor who is met with bad news when she returns to her hometown of Mistletoe, Mont., for the holidays. When a big-shot businessman (played by Paul Greene) comes to town with a proposal to tear down the local rec center, Audrey jumps into action.
Article continues below advertisement
This December, Amanda spoke to Distractify about bringing her brainchild to life on the small screen and what Fit for Christmas gets right about small towns. Plus, she spilled exclusive behind-the-scenes details about filming locations and how the cast and crew created the winter wonderland we see in the film.
Read on to learn more!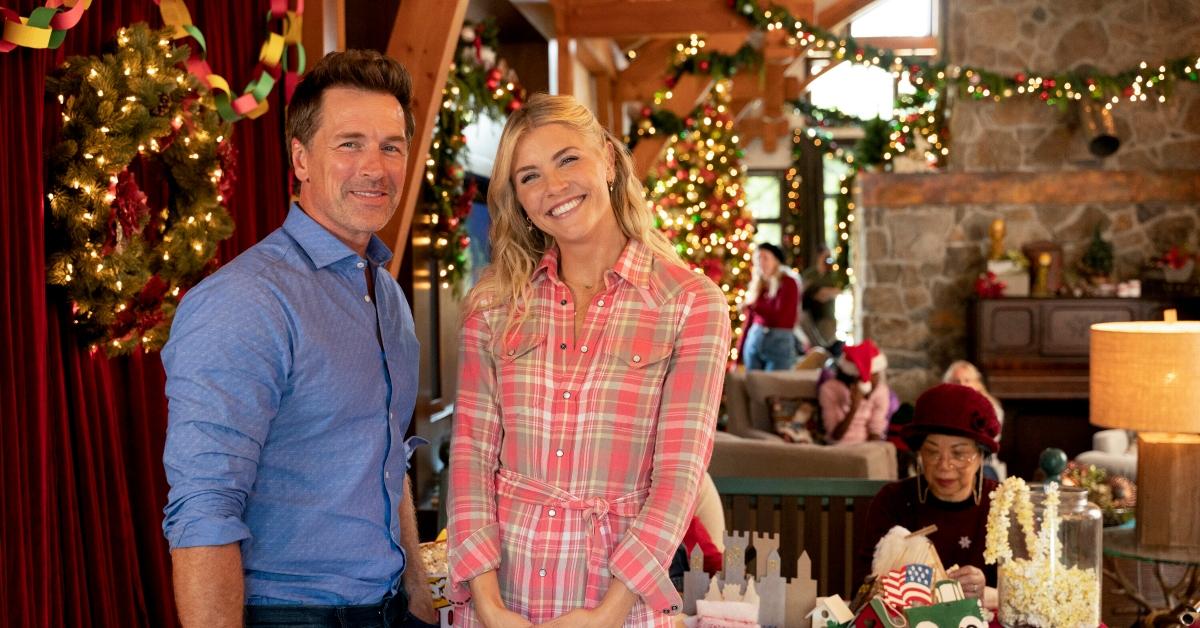 Article continues below advertisement
Amanda Kloots on what 'Fit for Christmas' gets *right* about small towns.
Not only does Amanda appear as the leading lady in Fit for Christmas, she also co-wrote the holiday tale. The actress described seeing her vision come to fruition as "a surreal moment."
"I walked around and was looking at the set," Amanda recalled. "And oh my god, I just remember getting chills that day. Because it was a day when it kind of really sunk in to me — that this idea that I had created is happening."
From Audrey's love for fit-mas to the small-town charm of Mistletoe, Mont., Amanda said her new Christmas movie was largely inspired by her real life.
Although Amanda lives in Los Angeles with her three-year-old son, Elvis, she was born in Canton, Ohio. With that said, she's no stranger to close-knit communities.
Article continues below advertisement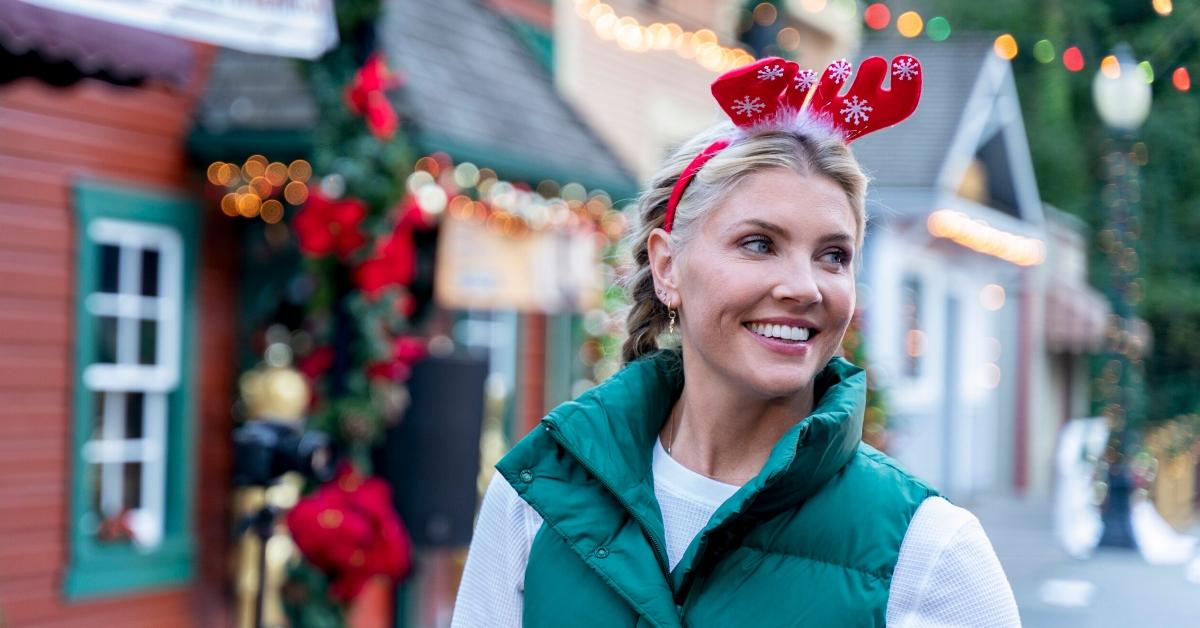 "I love the convenience of a big city. But there's something so nice about coming home and being in your house by a fire," the Fit for Christmas star gushed. "There's something so nice about being home, in a small town where you know where everything is."
Amanda said that the idea for Fit for Christmas was born almost two years ago. However, filming for the movie didn't kick off until August 2022 in Vancouver, which according to Amanda, was no walk in the park.
Article continues below advertisement
Where was 'Fit for Christmas' shot? Amanda Kloots dishes on filming locations!
Amanda revealed that filming for Fit for Christmas lasted a total of 18 days. And creating the makeshift town of Mistletoe, Mont., took some major movie magic.
"Ironically, a lot of these Christmas movies are shot in like the hottest months of the summer," the TV host said with a laugh.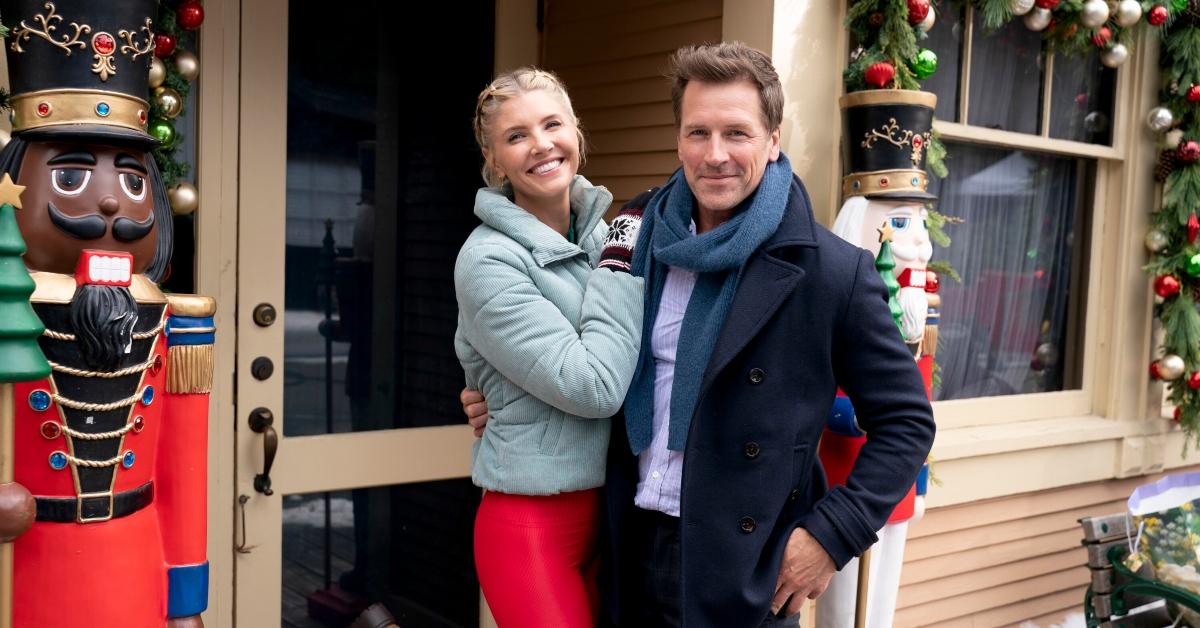 Article continues below advertisement
Luckily, Amanda added, set designers stepped in to save the day(s).
"They really just go all out," she explained. "They have fake snow and ice and every time someone yells 'cut,' they are coming on with more ice and more fake snow and piling it on. And as it's melting, they're recreating it.
"I mean, it's amazing what they do," she said.
Tune into Fit for Christmas Sunday, Dec. 4 on CBS at 8:30 p.m. EST.