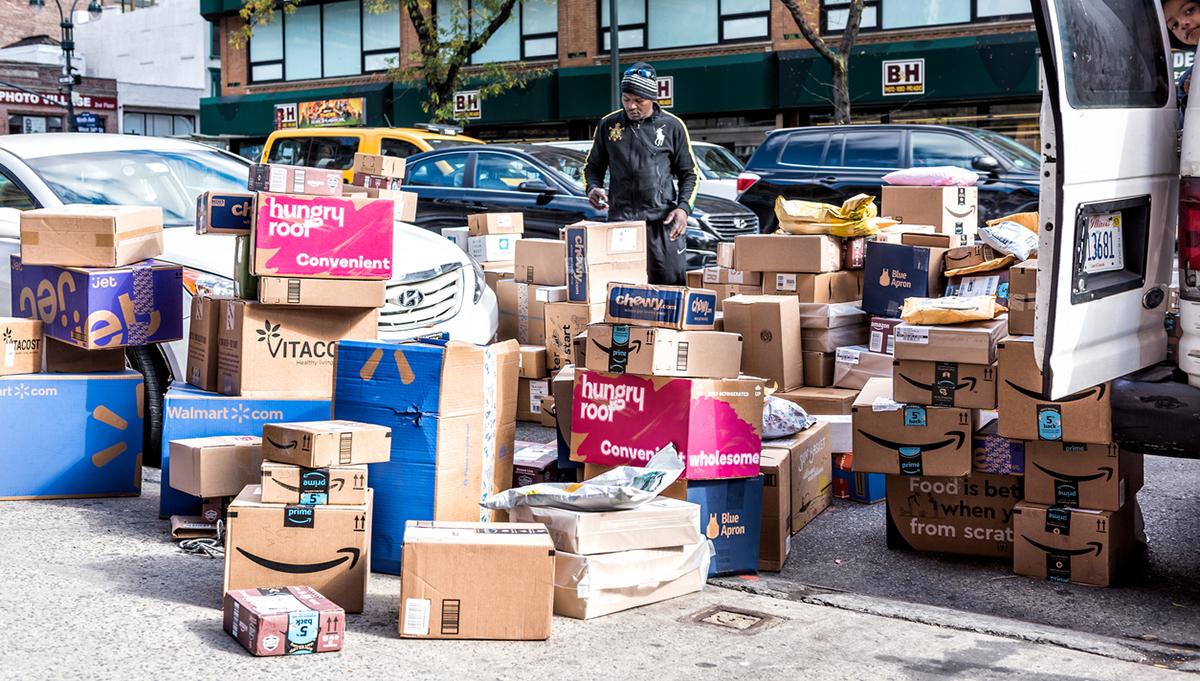 Woman Saved All Her Amazon Boxes for Six Months to Play a Prank on Her Husband
Article continues below advertisement
Maureen Pritchard, from Green Bay, WI, pulled the ultimate prank on her husband, Rob. She saved up all the family's Amazon boxes from the past six months, and while Rob was out, piled them up in front of the house just in time for her husband to come home. That's a big delivery...
Article continues below advertisement
"I've been planning an April Fool's joke to play on Rob for MONTHS!! I got him good! I wish I would have continued to record right away when he came in the house," she wrote on Facebook. "When he saw me recording out the window I thought he realised that it was a joke, but when he came inside he kept asking, 'What IS all that?!?' I had to explain that it was 6 months of saved boxes, from us, my parents, and my sister! The second video is his reaction. April Fools! Anyone need any boxes?!? You have no idea how many people slowed down or stopped in front of our house all day today!"
That looks like a porch pirate's dream. Unsurprisingly, the prank got a fair amount of attention with over 3,000 shares and thousands of comments. Facebook users were pretty impressed by the prank.
"I laughed SO hard at this," one user wrote. "Had to thank you for the best laugh of 2019!"
Article continues below advertisement
"I so want to do that next year at my house," another user added. "Because just 1 box on doorstep never fails to get the 'what did you order now?' I laugh just thinking about him pulling up to house and 10 boxes sitting by door!!!"
While another user wrote: "My husband wouldn't even notice. He would think it was normal."