Woman Leaves Back of an Amazon Delivery Van In Viral Video, What Was She Up To?
In a video going viral on TikTok, a woman steps out of an Amazon delivery van, leading many to question what she was doing in the van to begin with.
The conditions Amazon workers face have been well documented by this point. Although Amazon insists that its workers are treated well, evidence suggests that the demands placed on employees are beyond strenuous. Now, an Amazon worker is going viral for reasons that seem to have very little to do with conditions imposed on them by Amazon. In a new TikTok video, an Amazon delivery van is seen dropping off something that no one ordered.
Article continues below advertisement
Why is a video of an Amazon delivery van going viral on TikTok?
The video in question has already amassed more than 10 million views, and with good reason. In the video, which was posted by user @patrickhook01, we see the camera slowly zoom in on the van, which initially seems totally normal. Then, an Amazon driver in uniform opens the door to the back of the van, letting out a blonde woman in a black dress who doesn't have any shoes on.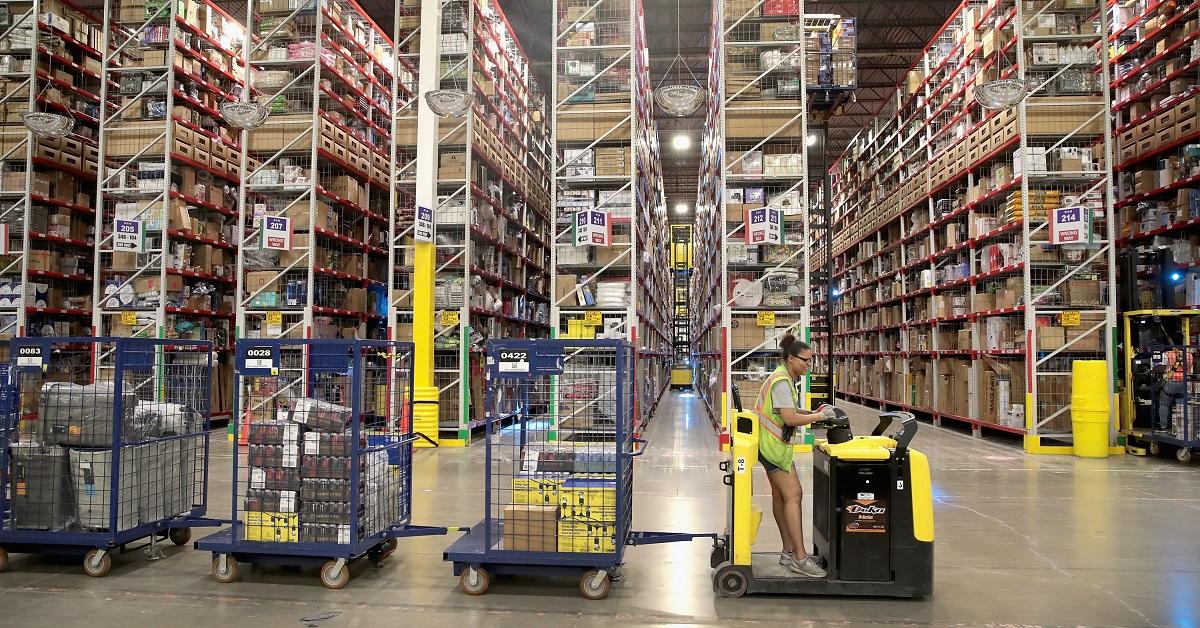 Article continues below advertisement
The woman then just walks away, shoeless, leaving everyone who's seen the video wondering what was going on in that van. It's impossible to say for sure what went down in the van, but most TikTok users are convinced that whatever it was, it was R-rated.
"This is why my packages are always late and sticky," one person wrote.
"He was just showing her his package," another added.
Some users expressed concern for the delivery driver.
Because the video is now going viral, some users are concerned that the delivery driver, who was working in Florida, might be identified and face consequences. Amazon is not known for being lenient with employees, especially when they spend time on activities that may make packages arrive late. Others pointed out that previous reporting has suggested that Amazon keeps cameras in its delivery vehicles, which means whatever happened in the van may have been caught on tape.
Article continues below advertisement
Most people were more interested in telling jokes.
Although some were genuinely concerned about the fate of the employee, most people took the opportunity to make jokes about the video, and about the special benefits that the woman seemed to be receiving from the company.
"She's got that Prime Plus membership," one person commented.
"Delivery available in 3-4 business minutes," another added.
"He was on his break," a third wrote.
Article continues below advertisement
At this point, the driver of the delivery van has not been publicly identified, and it's unclear whether he'll face any consequences for whatever went on in the back of that van. Given Amazon's reputation for monitoring its employees very closely, though, it seems likely that the company would be aware if an employee stepped out of line in this way.
Amazon has certainly brought a world of convenience to consumers, but that convenience has come at a cost to the employees who work under sub-par conditions in order to get packages out on time. This delivery driver seems to have taken a moment away from the stress of his job. Many TikTok users are hoping that he doesn't get punished for it.