Amazon Driver Walks Through Police Standoff Just to Get Package Delivered in Time
An Amazon delivery driver could care less that he was walking into what appears to be a police stand off: he just needed to get his package delivered.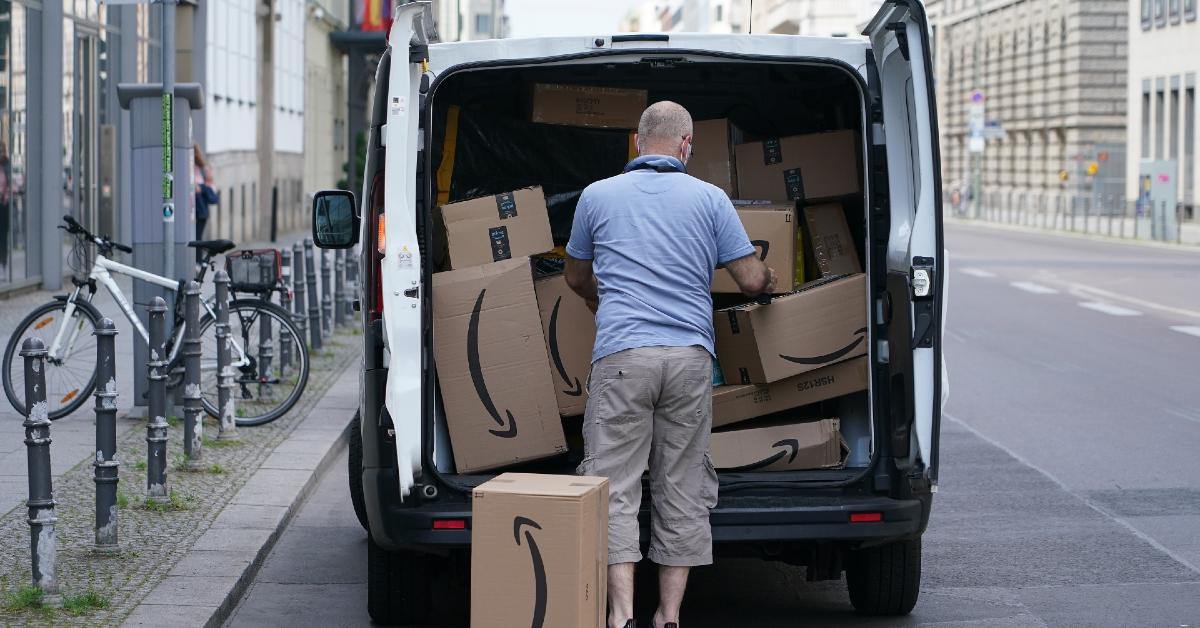 Amazon's delivery program employs an estimated 275,000 drivers and with those many people delivering packages for the trillion-dollar company, there's sure to be a plethora of social content pertaining to the job circulating the internet.
Article continues below advertisement
Some of the stories involve some pretty scandalous occurrences, like the time this woman who was spotted walking out of the back of an Amazon delivery van while looking back at at a male driver who held the door open for her as she made her exit, leading to all sorts of speculation as to what was going on between the two in the back of the transport vehicle.
Article continues below advertisement
TikToker @mlktrak679 records an active police scene where multiple department vehicles are parked outside of a home, lights flashing. It appears to be some type of stand-off situation or the beginning of the penultimate scene in a Michael Bay flick.
Article continues below advertisement

A text overlay in the clip reads: "When you're about your business... nothing will get in your" and a woman can be heard speaking in the video: "Amazon hard at work," she laughs as she zooms into the young man walking towards the home surrounded by cops with a package in hand.
Article continues below advertisement
"In the midst of a stand-off he's gonna deliver his package I don't give a f***. Go Amazon! Oh my God!"
The Amazon employee manages to get pretty close to the home, before police officers stop him from moving any further. One of the police officers takes the package from the worker and hands it off to someone who begins to walk in the direction of the home.
Article continues below advertisement

The delivery driver, after getting rid of the parcel, gets on his phone, presumably to complete his order as he walks past the cop cars, only to turn around and snap a photo to get photographic evidence that he did his job.
Article continues below advertisement

"Look he's taking a picture!" she laughs. "It made it there! When you serious about your work. Go Amazon! Bro!" the woman continues to record the man until the end of the clip as he walks off-camera.
Article continues below advertisement

Viewers who saw the post were impressed with the man's dedication, with many giving props to him in the form of jokes. "Package Delivery Note was 'handed to SWAT officer,'", one commenter wrote.
Article continues below advertisement

Another penned, "Amazon should put that in advertisement. 'Nothing will stop us from delivering and I mean NOTHING.'"
However there were some folks who watched the video and said they were Amazon employees. Their context may explain why the young man was so hell-bent on delivery the package even when there was cavalry of cop cars parked outside the home.
Article continues below advertisement

"I used to work as an Amazon delivery driver. If you didn't deliver all your packages you'd get in trouble," the person said.
How do you think the young man handled the delivery? Would you have gone through the same lengths in order to get the package dropped off? Or as far as you're concerned, that's official police business, and a delivery driver has no place being there?