Amber Hagerman's Family Is Still Fighting to Find Her Abductor
If you're a smartphone owner, odds are that you've encountered an Amber Alert at least once in your life. The loud, vibrating alert is sent en-masse to everyone in an affected area to inform them of a missing, endangered, or abducted child and has proven to be an effective tool in aiding in the recovery of compromised children across the nation and worldwide.
Article continues below advertisement
The Amber Alert is common practice now, but few are aware of its inception — particularly, the action taken in the wake of the abduction of Amber Hagerman in 1996. Many know the program that her horrifying situation birthed, but few are aware of the details of her personal life. With that being said, what do we know about Amber's parents?
Article continues below advertisement
Who are Amber Hagerman's parents?
Most of what we know today about Amber's parents is in relation to the tragic circumstances that surrounded her abduction. Her father, Richard Hagerman, and her mother, Donna Williams, lost their daughter back on Jan. 13, 1996, when Amber was riding her bicycle around the parking lot of an abandoned grocery story in Arlington, Texas. An eyewitness, per the Associated Press, said that he saw a man take Amber and put her in his black pickup truck while she kicked and screamed.
What happened next set the stage for what would eventually become the modern Amber Alert system. In the years that followed Amber's disappearance, her mother and father became outspoken advocates for change in the systems surrounding how child abductions are handled. Her mother in particular has been very open about discussing what happened to Amber and how it can be prevented in the future.
Article continues below advertisement
Per missingkids.org, Donna even went and spoke with Amber's third-grade class about what happened to her daughter and how it could happen to anyone. She explained to the children that Amber was only out for eight minutes before she was kidnapped and implored them all to stay safe and close to home.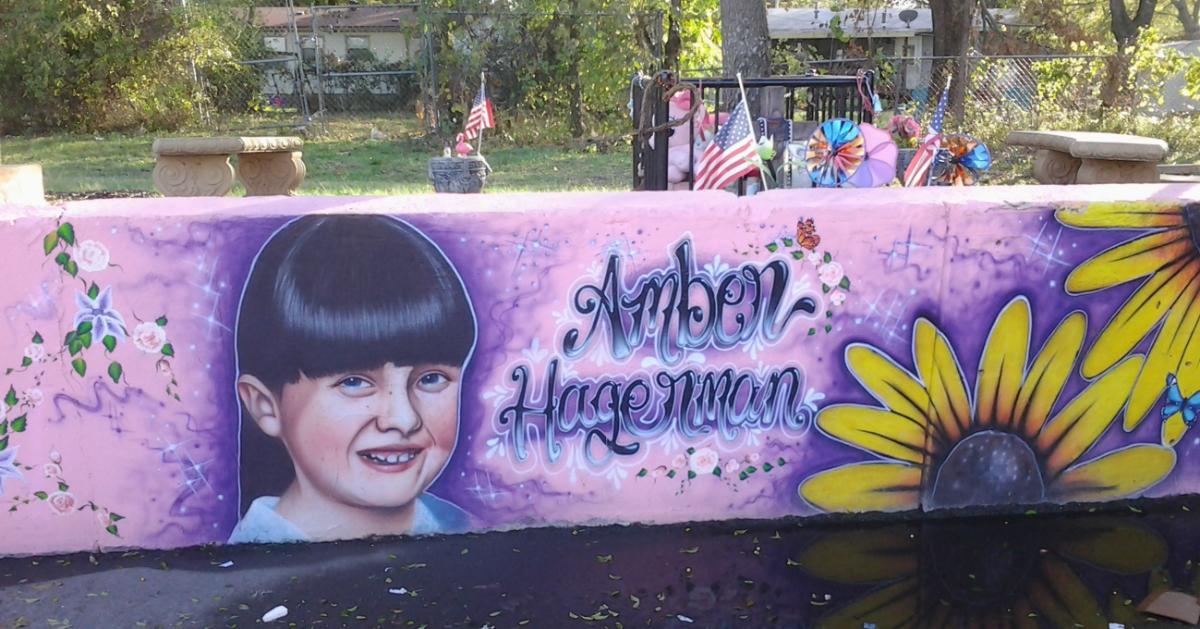 Article continues below advertisement
To honor Amber's legacy and remind her parents that the search for Amber's abductor won't ever end until he's caught, the Amber Alert system was created in 1996. Fast-forward to 2021, and Amber's mother spoke on her behalf on the 25th anniversary of her abduction.
"I implore the media and public to ensure the focus on this 25th anniversary of Amber's kidnapping remains on finding the killer and bringing him to justice," Donna said at the time, per the organization.
She added, "I miss her every day. I want to know why her — she was just a little girl." Then, the grieving mother addressed her daughter's abductor: "Please turn yourself in."
Where is Amber Hagerman now?
According to the Associated Press, four days after Amber's kidnapping, a man walking his dog by a creek just miles from where the crime took place found the youngster's body. She was pronounced dead with the cause labeled as cut wounds to the neck. To this day, Amber's killer has still not been arrested and it's still considered an active investigation by local police.