Did Amber Heard "Storm" Out of Court? Some Viewers Say So
Folks watching the Amber Heard vs Johnny Depp defamation trial said the actress stormed out of the courtroom after a dreadful questioning session.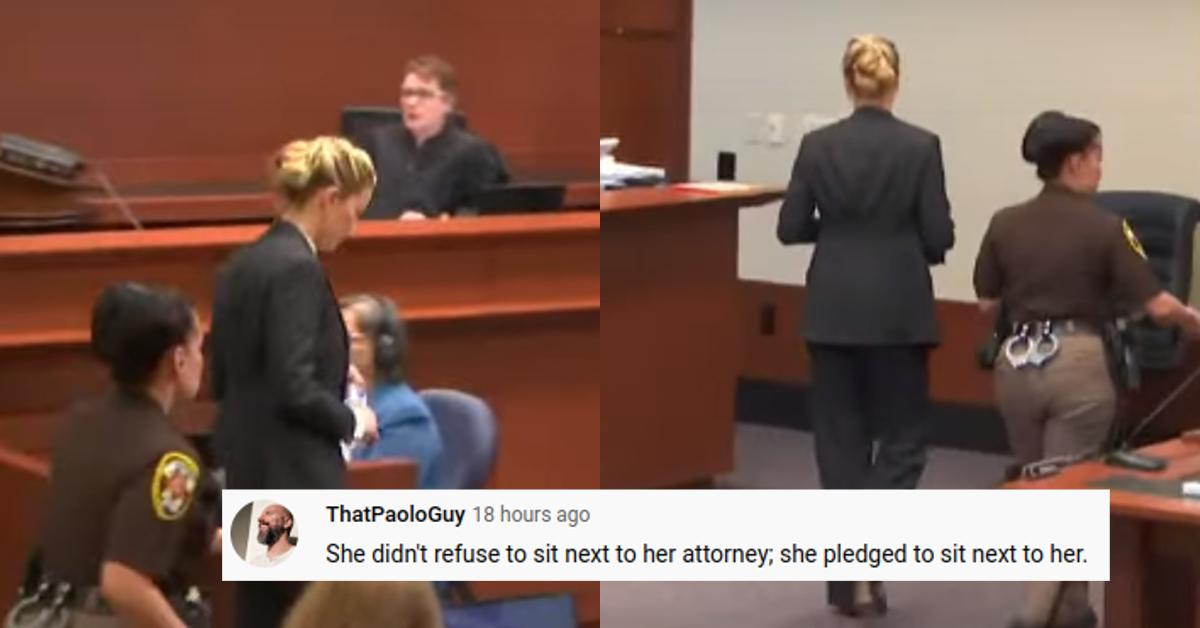 The $50 million defamation case between Johnny Depp and Amber Heard has yielded a series of sound bites, smash-cut TikTok videos, and lurid details that will probably be referenced in years to come. From the ridicule Amber sustained for her "bad acting" on the stand, to the fact she's been accused of defecating on Johnny's bed, the court of public opinion doesn't seem to be in the Aquaman star's favor.
And now people are saying she stormed out of court following a series of consistently rebuffed questioning on the part of her legal counsel.
Article continues below advertisement
Did Amber Heard storm out of court?
Viewers took to social media to talk about Heard's actions following a string of failed attempts on her counsel's part to pose questions that weren't either considered "leading," "speculative," or otherwise in violation of the court's examination protocols.
After Amber's lawyer Elaine Bredehoft looked through her notes, she eventually told the judge she had no further questions.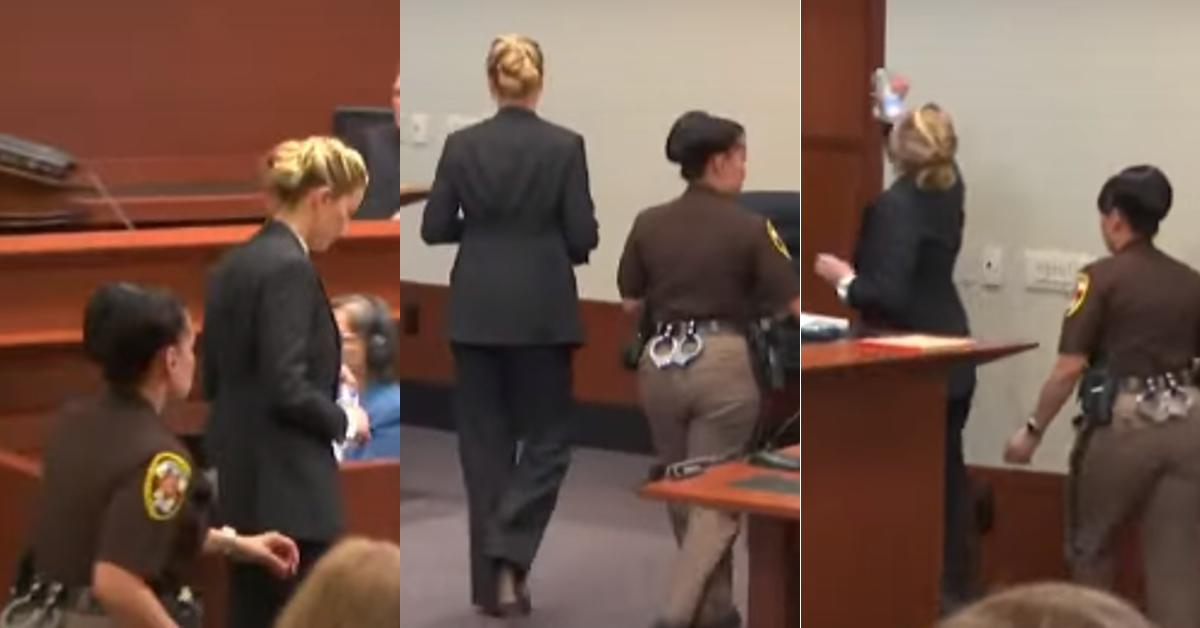 Article continues below advertisement
Amber was instructed twice by presiding judge Penny Azacarte to take a seat next to her lawyers. As she was walking from the stand, Judge Azacarte called for a 15-minute afternoon recess, and Amber continued walking toward the exit of the courtroom. As the judge was calling for recess, Amber could be seen looking back to a guard and saying something as she took a sip from her water bottle.
Many folks who saw the court proceedings expressed their shock in seeing Heard leave the court before the judge and the jury.
You can watch the video below:
Article continues below advertisement
There were others who commented that Heard's behavior shows that she clearly disrespects the justice system, while others think it's a clear indication of her own lack of faith in the work her legal team is doing.
Article continues below advertisement
Prior to her decision to exit the court, Depp's legal team had a number of objections sustained, one after another, which have been chronicled in multiple video "smash cuts" that have been posted to social media.
Article continues below advertisement
Elizabeth Marz testified on Amber Heard's behalf.
Elizabeth said that she was at one of Johnny and Amber's suites on May 21, 2016, when Depp came into the house "wasted" as he began speaking profanely, wine bottle in hand. She said that Johnny's behavior was so distressing to her that she went inside of the building's "communal gym and pool area" because she "just didn't know what he would do."