An Audio Recording Reveals Why Johnny Depp Doesn't Look at Amber Heard
Many tuning into the ongoing Depp vs. Heard defamation trial have noticed that Johnny does not look at Amber. Why is that? Here's what we know.
The ongoing defamation trial between Johnny Depp and Amber Heard is coming to an end quite soon, and we're just glad both parties will finally get the closure they need to move on from their toxic marriage.
If we're being honest, this legal battle has been very messy — the former couple has made plenty of heinous accusations against each other, alleging that they sustained physical and verbal abuse at the hands of the other.
Article continues below advertisement
While Johnny told his side of the story, Amber rarely took her eyes off him; however, the same can't be said for Amber's time on the witness stand. Throughout Amber's testimony, viewers noticed that Johnny didn't so much as glance in his ex-wife's direction.
So, why does Johnny not look at Amber? Here's everything we know.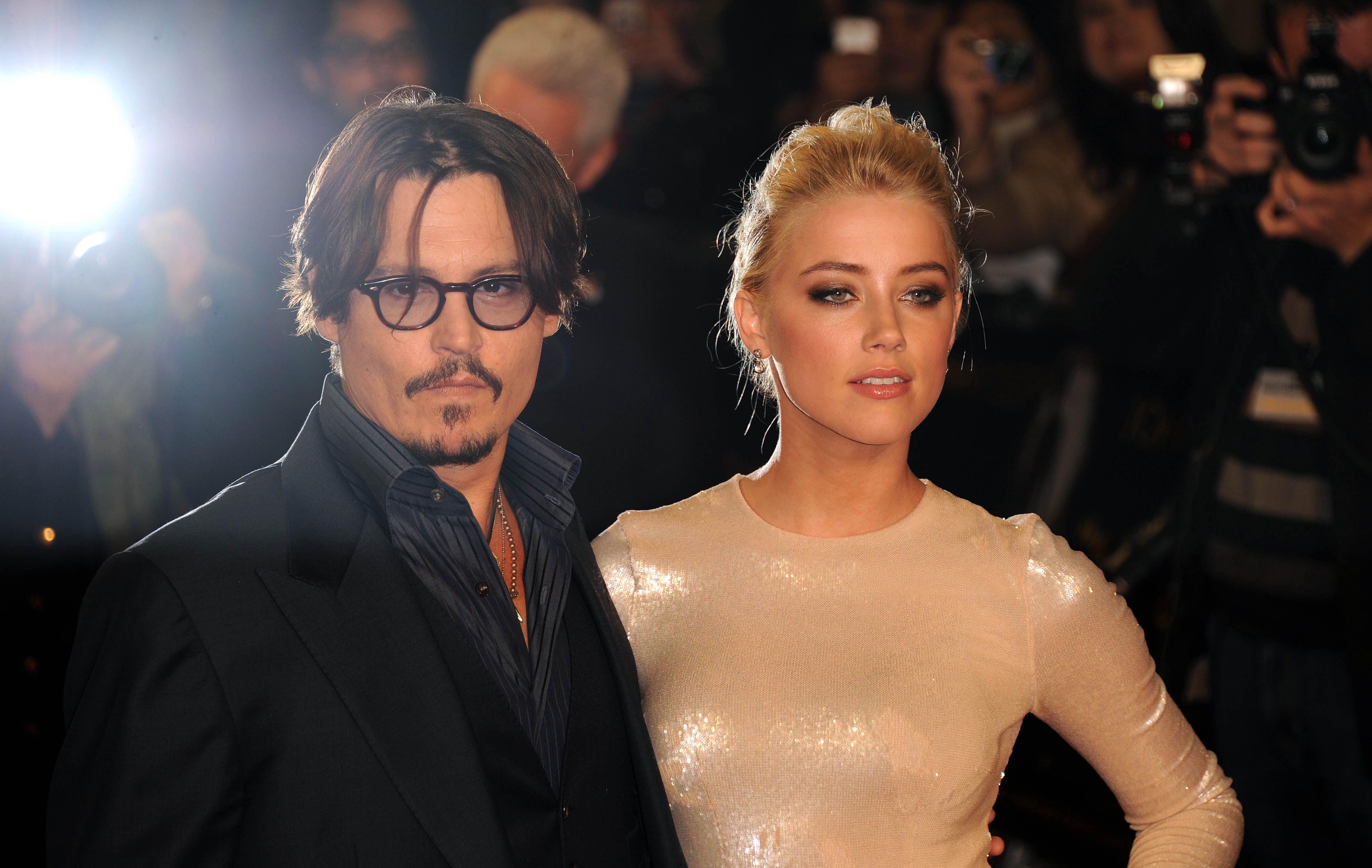 Article continues below advertisement
Why does Johnny not look at Amber in court?
Following a week-long break, the court battle resumed with Amber's cross-examination by one of Johnny's attorneys, Camille Vasquez. Social media's new favorite lawyer started off strong by informing both Amber and the jury that Johnny had not looked at the 36-year-old actress once throughout the entire trial.
"Mr. Depp hasn't looked at you once this entire trial, has he?" Camille inquired, to which Amber replied: "Not that I've noticed, no."
Camille then noted that Amber has looked at the Pirates of the Caribbean star many times during the trial, also stating that she knew exactly why Johnny would not look back at her: "He promised you that you would never see his eyes again, isn't that true?"
Article continues below advertisement
Although Amber couldn't recall ever hearing Johnny say that, Camille came prepared. Soon, the Orange County-based lawyer brought up an audio recording of one of the couple's last in-person encounters in 2016 and played it throughout the courtroom.
"I'm nothing to you, and I'll always be nothing to you," Johnny sternly told Amber. "We'll never see each other again. You like looking at my f--king eyes? You will not see my eyes again."
Article continues below advertisement
Amber claimed Johnny won't look at her because "he's guilty" and "knows he's lying."
During her redirect examination on May 18, Amber explained to the jury why she believes her ex-husband won't look at her.
"He's guilty, and know he's lying. Otherwise, why can't he look at me?" Amber stated, all while staring directly at Johnny. "I survived ... I survived that man, and I'm here, and I'm able to look at him."
Article continues below advertisement
While Amber questioned why Johnny didn't have the guts to look at her, the 58-year-old leaned toward one of his attorneys, Benjamin Chew, and told him that he simply "doesn't want to." Once Johnny said that, Amber stared directly at him and looked utterly infuriated — why is that? Well, social media thinks Amber still seeks attention from him.
"Even now, Amber wants Johnny's attention," one person wrote on Twitter. "Him not looking at her is killing her. Classic abuser. Look at me now!" Another added, "Johnny Depp not looking at Amber says everything to me. He can not look at his abuser. She has took many, many glances at him, dresses like him and absolutely wants his attention."
If you or someone you know is experiencing domestic violence, call the National Domestic Violence Hotline at 1-800-799-7233.