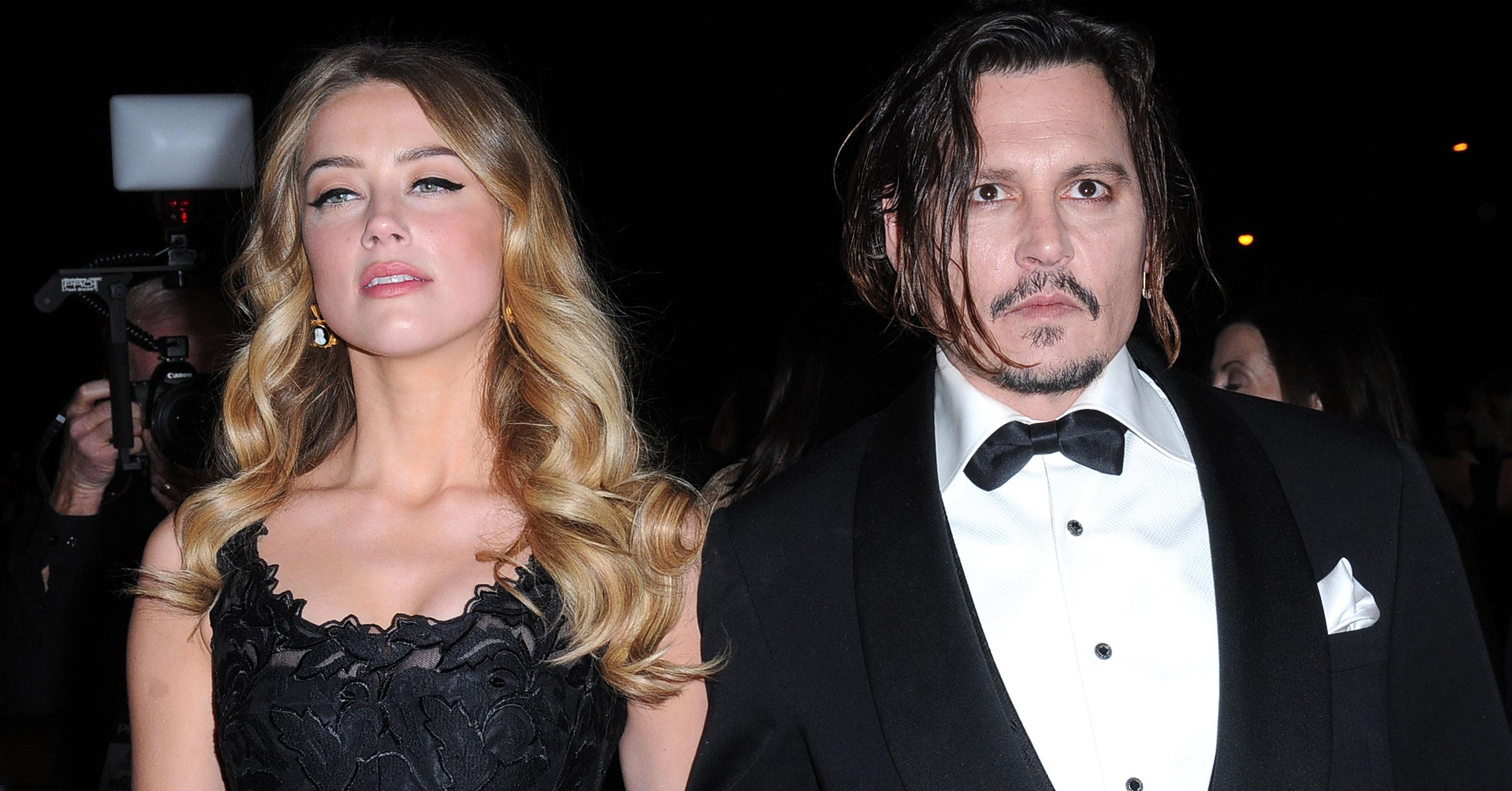 A History of the Domestic Abuse Allegations Between Johnny Depp and Amber Heard
When Amber Heard and Johnny Depp got married in 2015, it was a private ceremony and Johnny's second marriage. The pair went through a public and very messy divorce, with allegations of domestic abuse made by both parties. The history of the claims goes back almost four years when the pair announced their decision to split.
Now, both parties are headed to court over the defamation lawsuit. Here's everything you need to know.
Article continues below advertisement
Amber filed for divorce in 2016 and filed domestic abuse charges.
The abuse claims started when Amber filed for divorce from Johnny after only 18 months of marriage, citing "irreconcilable differences." Only four days later, she also filed for a temporary restraining order from Johnny, claiming domestic abuse.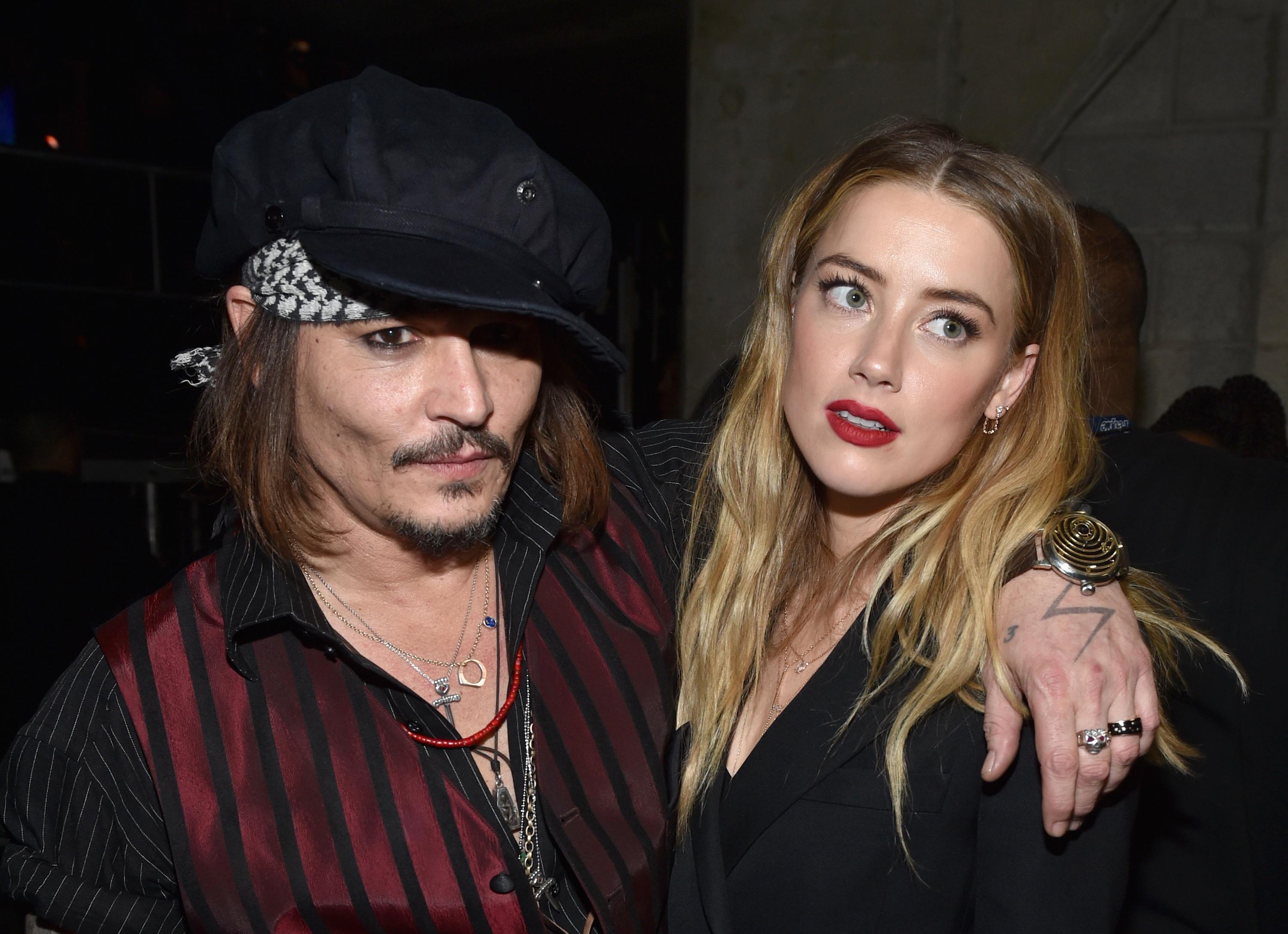 Article continues below advertisement
"During the entirety of our relationship, Johnny has been verbally and physically abusive to me," she claimed in her filing of the restraining order. "I endured excessive emotional, verbal and physical abuse from Johnny, which has included angry, hostile, humiliating and threatening assaults to me whenever I questioned his authority or disagreed with him."
Within three months, the couple reached a settlement on their divorce, and the split was finalized in January 2017. By the time they reached the settlement, Johnny and Amber released a joint statement about their relationship, claiming it was "intensely passionate and at times volatile, but always bound by love."
"Neither party has made false accusations for financial gain," their statement continued. "There was never any intent of physical or emotional harm. Amber wishes the best for Johnny in the future."
Article continues below advertisement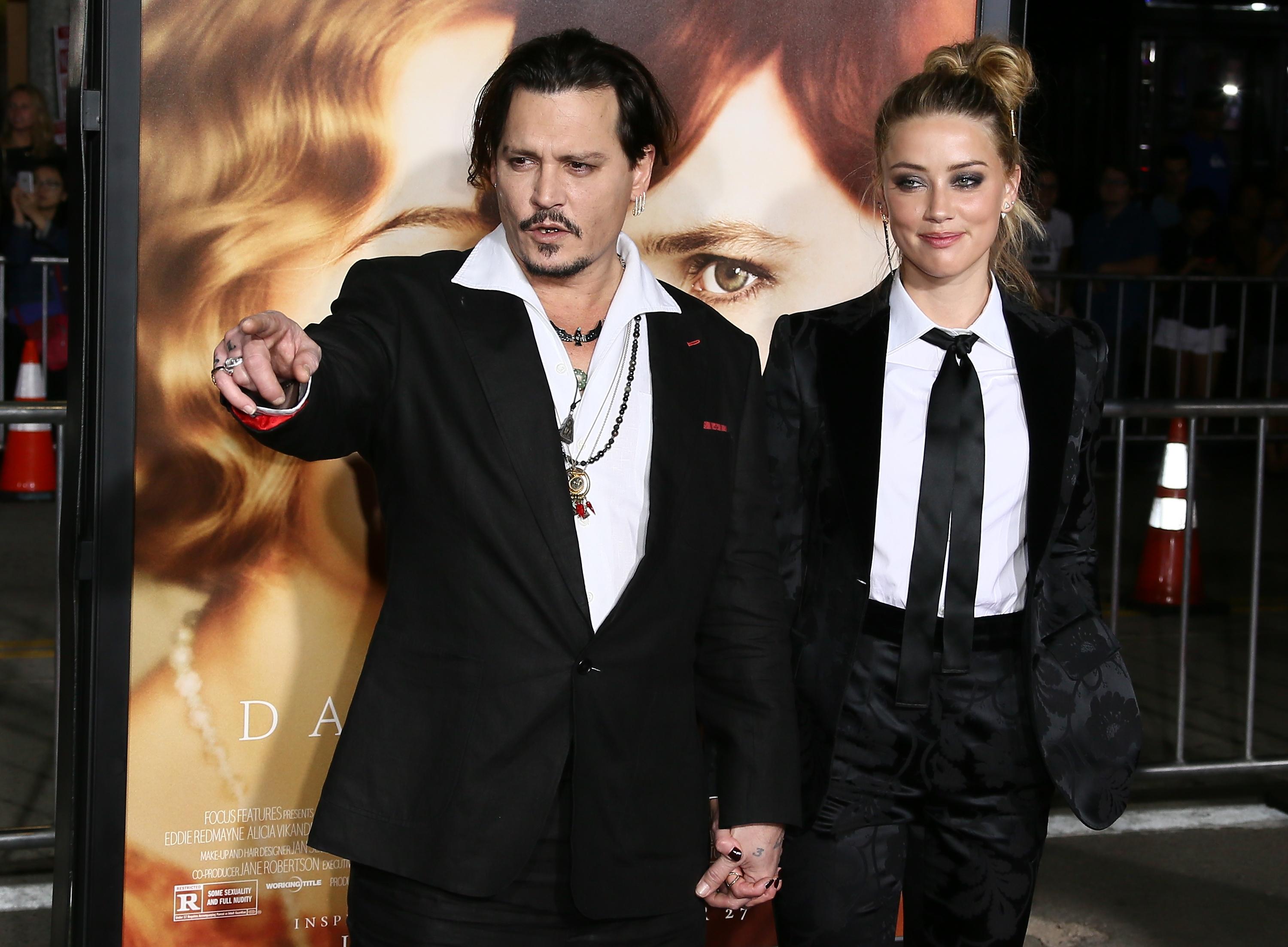 Amber published an op-ed in the Washington Post about domestic abuse in 2018.
Almost two years after her divorce with Johnny was finalized, Amber published an op-ed with the Washington Post calling for reform around how survivors of abuse are treated.
In the piece, she referred to herself as "a public figure representing domestic abuse," never mentioning her claims filed against Johnny but alluding heavily to them.
Article continues below advertisement
"Friends and advisers told me I would never again work as an actress — that I would be blacklisted," she wrote. "A movie I was attached to recast my role. I had just shot a two-year campaign as the face of a global fashion brand, and the company dropped me. Questions arose as to whether I would be able to keep my role of Mera in the movies Justice League and Aquaman.
I had the rare vantage point of seeing, in real time, how institutions protect men accused of abuse."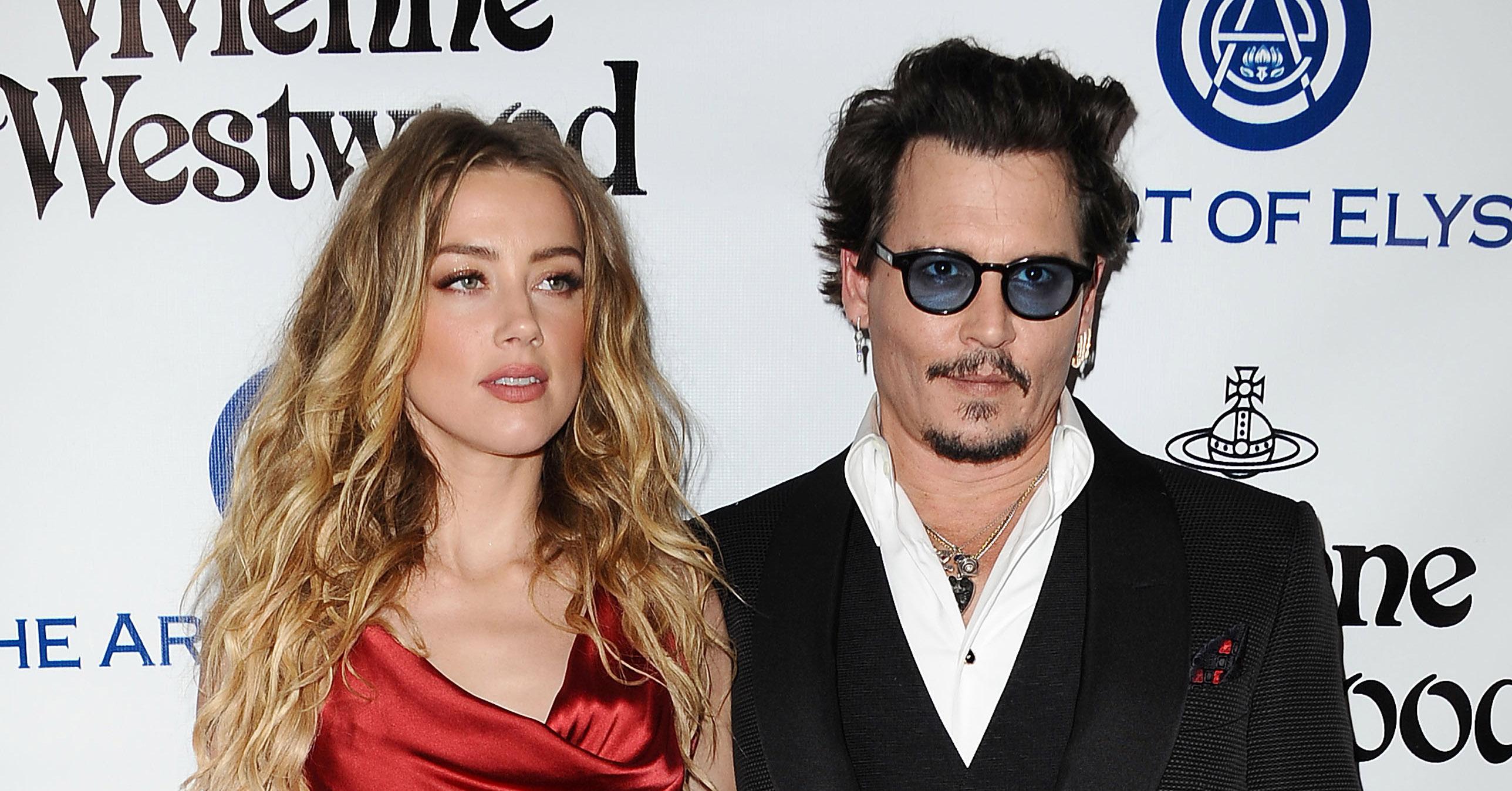 Article continues below advertisement
Johnny filed a defamation lawsuit against Amber in 2019.
Johnny was dropped from the Pirates of the Caribbean franchise four days after her op-ed was published, leading him to file a $50 million lawsuit claiming defamation. Amber moved for the lawsuit to be dismissed.
In the court filing, Johnny's lawyers allege that her op-ed "depended on the central premise that Ms. Heard was a domestic abuse victim and that Mr. Depp perpetrated domestic violence against her," and instead alleged that he was the victim of domestic abuse in their relationship.
Since Johnny filed the defamation suit, new pieces of evidence have been released suggesting that Johnny was also a victim of domestic violence in their relationship.
The evidence includes audio recordings of their arguments, where Johnny can clearly be heard saying "I left last night. Honestly, I swear to you, because I just couldn't take the idea of more physicality, more physical abuse on each other... Because had we continued it, it would have gotten f-----g bad. And baby, I told you this once. I'm scared to death, we are a f-----g crime scene right now."
Article continues below advertisement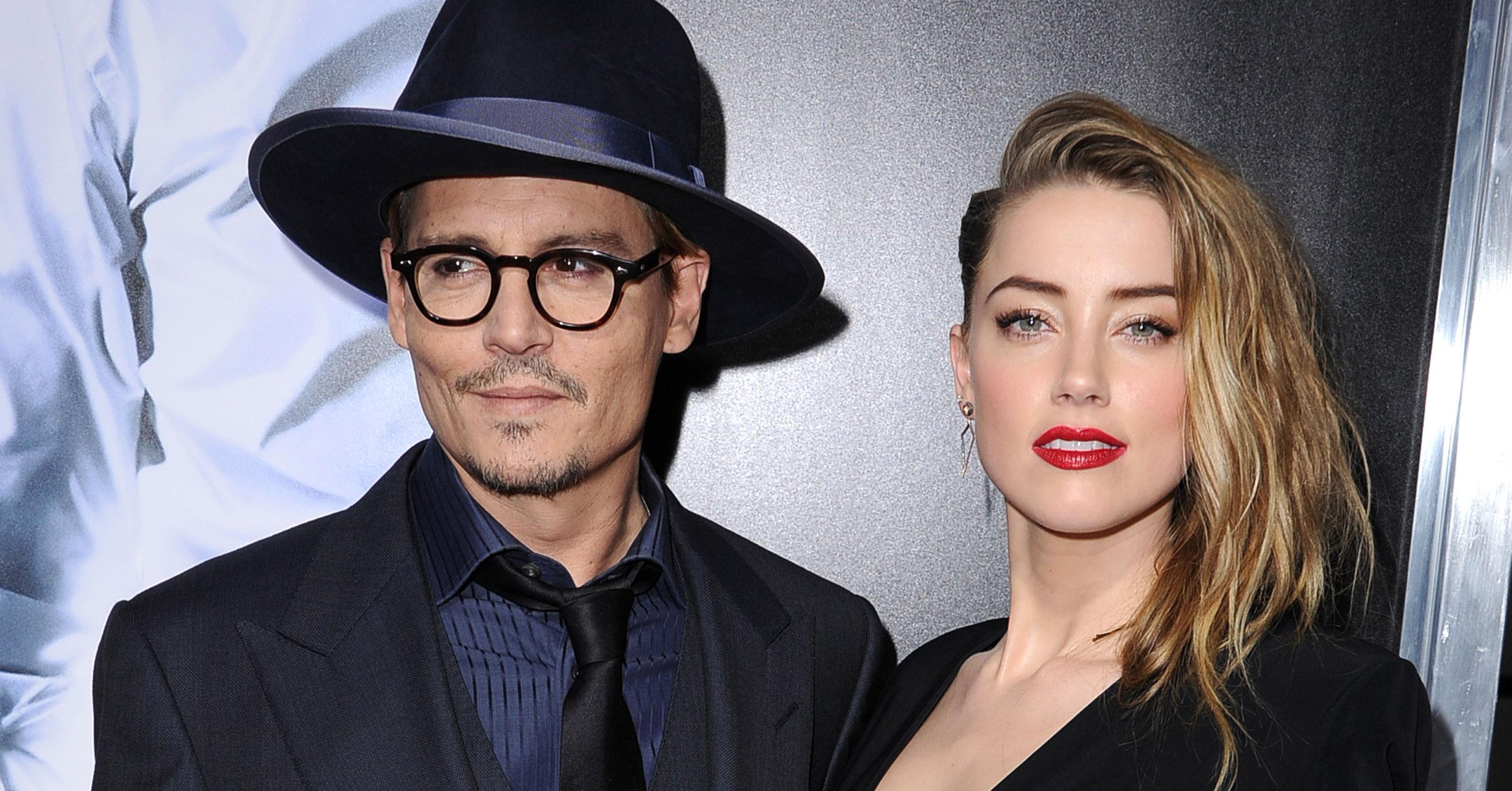 Amber also can be heard admitting to "hitting" Johnny.
"Babe, you're not punched ... I don't know what the motion of my actual hand was, but you're fine," she said in the recordings. "I did not hurt you, I did not punch you, I was hitting you."
The conversation is clearly about Amber getting physically aggressive because she tells Johnny "I can't promise you I won't get physical again. God, I f-----g sometimes get so mad I lose it."
Article continues below advertisement
Amber's lawyers released a statement about the recordings, defending Amber's claim that she was abused.
"The fact that a woman fights or talks back does not mean that she has not been the subject of repeated domestic violence and abuse," the statement read. "It's a myth to say, as Mr. Depp apparently is implying, that if Ms. Heard slapped him, then she can't also be a victim. That is just not true."
Johnny has denied the claims of abuse since 2016, and is appearing in court for a libel lawsuit against The Sun over similar allegations.
If you or someone you know is experiencing domestic violence, call the National Domestic Violence Hotline at 1−800−799−7233.