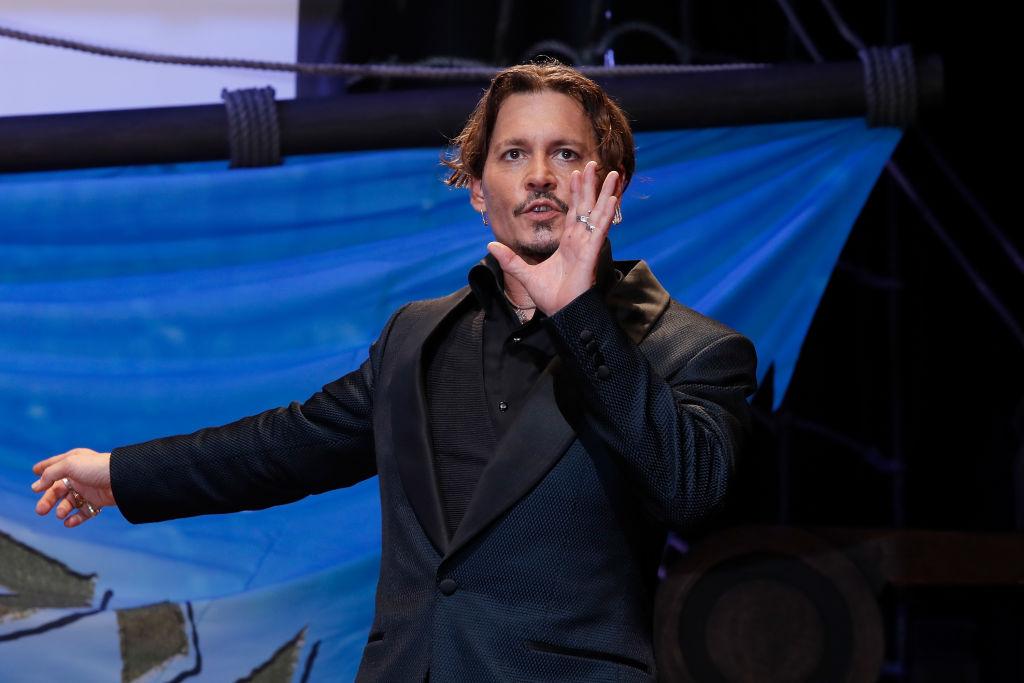 Johnny Depp Just Crashed The Pirates Of The Caribbean Ride At Disneyland
By Mark Pygas

Updated
The fifth movie in the Pirates of the Caribbean franchise, Dead Men Tell No Tales, is set to release worldwide next month, and as with any major movie franchise, the stars are in promo mode. Actor Johnny Depp, who plays Captain Jack Sparrow, was filming at the Pirates ride in Disneyland, and decided to treat some lucky park-goers to a show. 
Just look at these acrobatics... 
As you can imagine, people loved the impromptu performance.
People were kind of jealous... 
@Twiller0 That is great!! You are so lucky to have been there to see him!!

— 4 the 💕 of Depp 🍷 (@JdeppLove) April 27, 2017
Other than his role in the Pirates films, Johnny Depp is perhaps best known for getting engaged on the regular. 
Even though his engagement with Winona Ryder is probably what sticks out most in our memory (Winona Forever, indeed, Johnny Depp already had two very '90s engagements to Jennifer Grey and Twin Peaks' Sherilyn Fenn behind him. Oh, and let's not forget he was actually married to Lori Anne Allison for three years. 
So when he proposed to Amber Heard after his partnership with Vanessa Paradis, we didn't expect it to culminate in a wedding. And though it did, the marriage itself ended disastrously among Heard's experiences of domestic abuse. God, can Johnny Depp and Marilyn Manson just get engaged to each other and leave these poor women out of it?