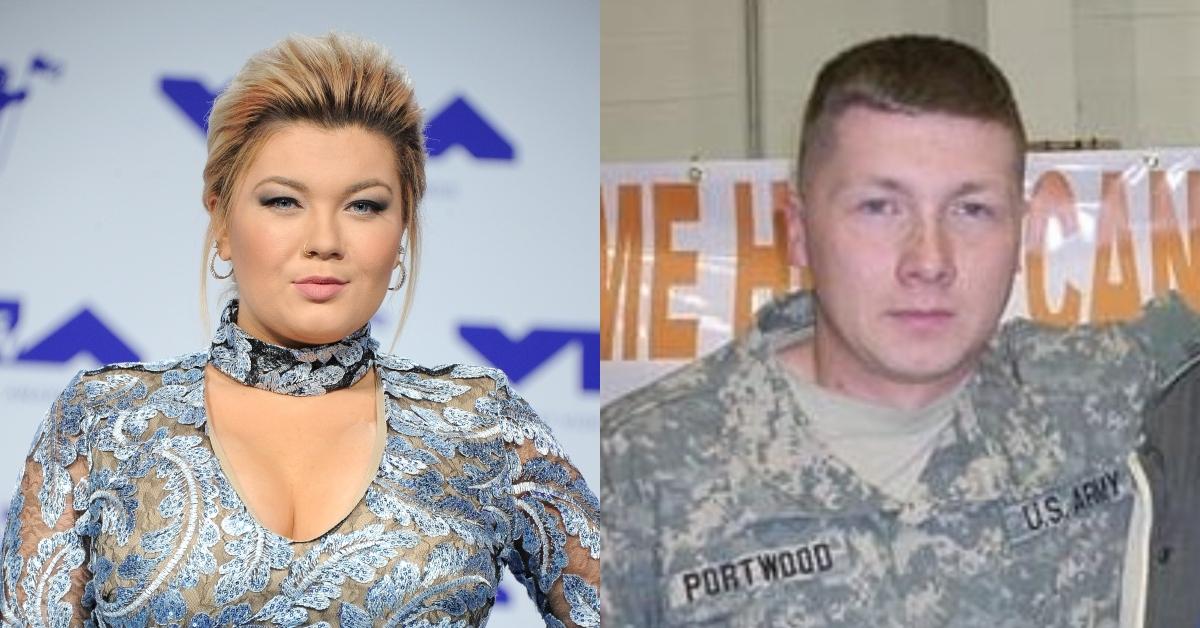 Amber Portwood Only Threw a Flip Flop During the Domestic Incident, Claims Her Brother
Shawn Portwood has revisited the infamous incident that saw his sister and Teen Mom OG star, Amber, chase her ex-boyfriend, Andrew Glennon, around the house with a machete, in a tweet posted on May 8, 2020.
The Iraq veteran reiterated that Amber isn't the only person who should be held accountable for what took place, claiming that those sympathizing with Andrew only know certain aspects of the story. So, what did Amber's brother have to say?
Article continues below advertisement
Amber Portwood's brother shared new details about the 2019 incident.
"Honestly and I'm sure a lot of people will say I'm victim shaming again but I would not publicly apologize to him for anything. Nothing more than throwing a flip flop at him. Because everybody doesn't know the entire story they know his story," Shawn tweeted.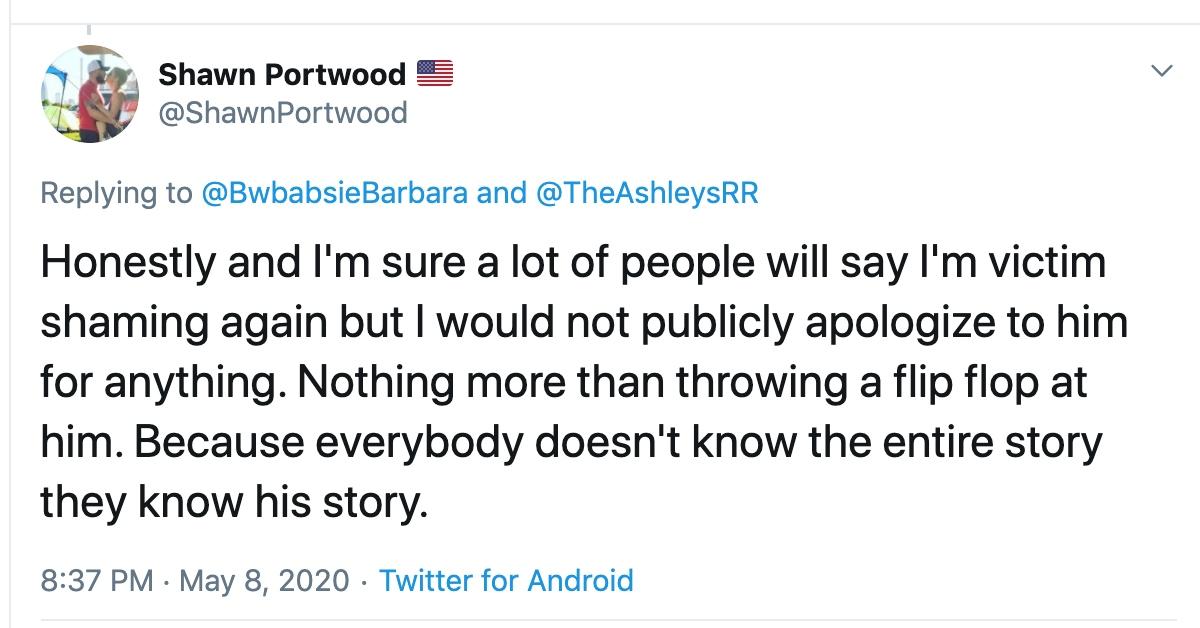 Article continues below advertisement
This isn't the first time the Florida resident took his sister's side. He first entered the spotlight in July 2019, when the video footage showing Amber trying to force open their bathroom door with a machete was first released.
Amber garnered widespread media scrutiny for the misconduct, with many of her fellow Teen Mom OG stars venturing so far as to encourage her to seek out counseling on social media.
Shawn was one of the rare few who stood by her side throughout the scandal. He wrote several tweets calling on Teen Mom OG fans to stop criticizing Amber, stating over and over that viewers of the show only have a superficial understanding of what had taken place.
Article continues below advertisement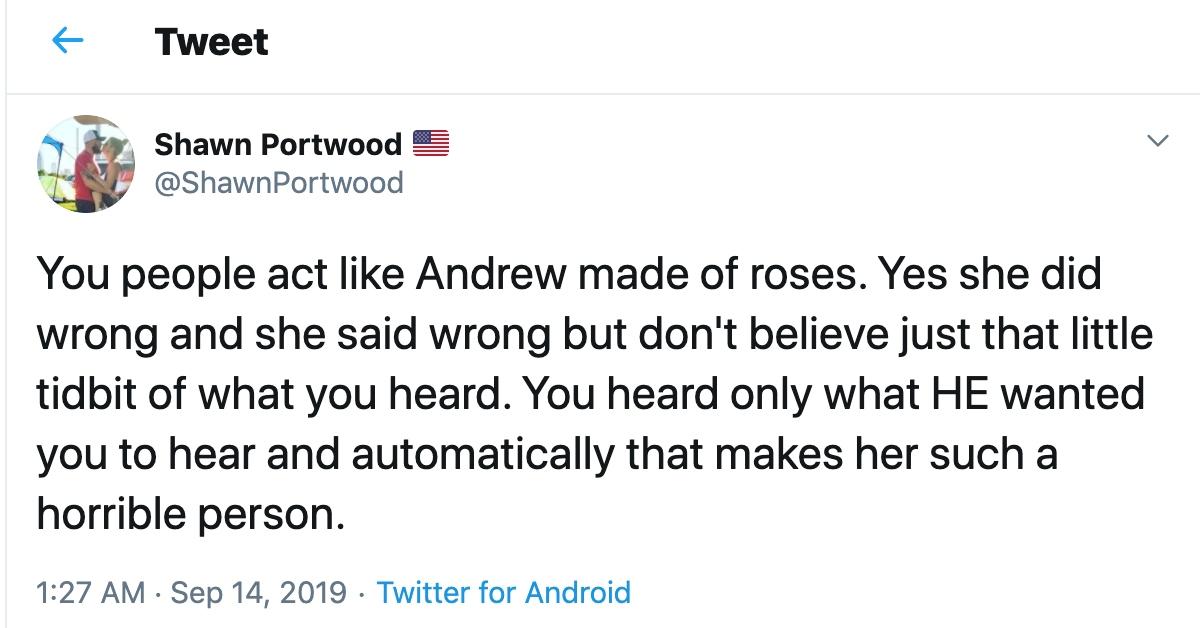 Article continues below advertisement
"You people act like Andrew made of roses [sic]. Yes she did wrong and she said wrong but don't believe just that little tidbit of what you heard. You heard only what HE wanted you to hear and automatically that makes her such a horrible person," Shawn tweeted on Sept. 14, 2019.
"I've never said that every decision my sister made has been right. I've also never condoned her attitude ever. But I do know that what's happening to her is unfair. I will protect my sister because I know all of the good that she has done as well. If you don't like it oh well," he added later on.
Article continues below advertisement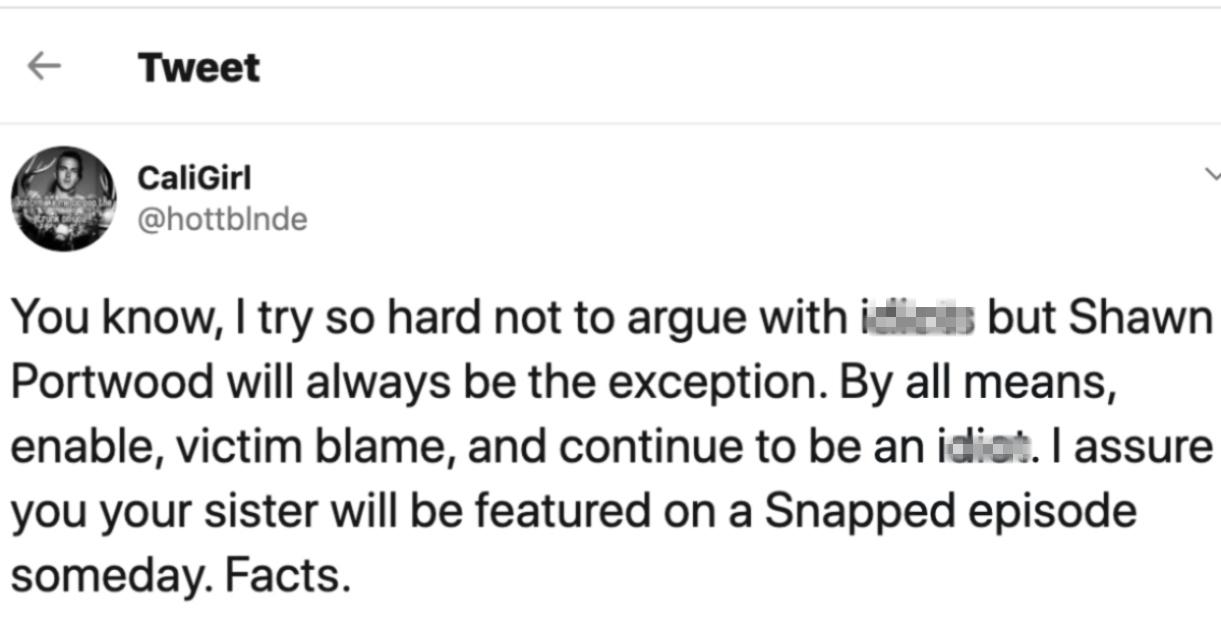 Some fans applauded him for his determination to support his sister regardless of the circumstances. Others, however, have taken it to accuse Shawn of enabling Amber to continue exerting violence on her romantic partners, arguing that his forgiving approach is doing more harm than good.
Article continues below advertisement
"No one should be supporting a serial abuser," opined a fan on Twitter.
"Besides, nobody can help Amber but Amber. Nothing you can do if she doesn't think there is a problem, and she won't think there is a problem until people STOP ENABLING HER," wrote someone else.
Shawn has already met Dimitri Garcia, Amber's new boyfriend.
Shawn has also agreed to meet up with Amber's new beau, Dimitri.
A recent episode of Teen Mom OG captured their first encounter, showing how Shawn stepped into their late father's shoes and subjected the Belgium-native to a thorough interrogation.
As "Piece the Pieces Together" revealed, Shawn had no qualms when it came to asking some tough questions about Dimitri's long-term plans or his intentions with his sister. Fortunately, Dimitri passed the test with flying colors.