'Teen Mom OG's' Amber Portwood Just Lost Custody of Her Son
Amber Portwood of 'Teen Mom OG' has had a number of legal battles and issues over the years. Does she have custody of her children?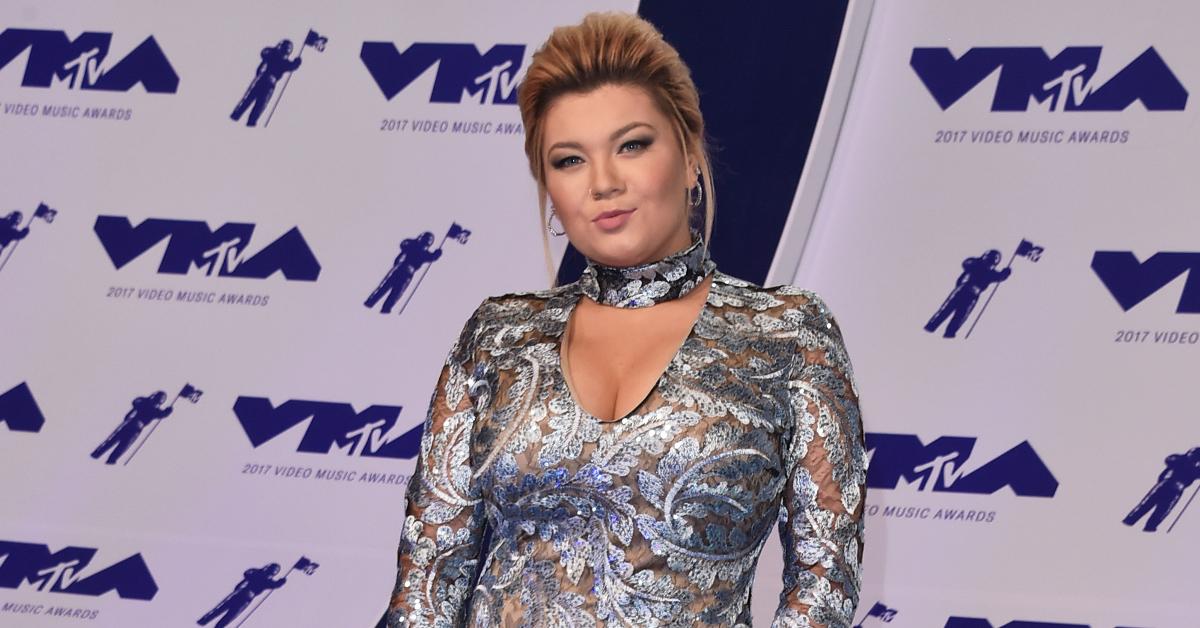 Since the beginning of her reality TV run, Teen Mom OG star Amber Portwood has been really honest with the struggles she's been through. From sex addiction to trouble with the law and even time in prison, she's let fans into her life in a way that's raw and honest.
Article continues below advertisement
Over those years and all the difficulties Amber has faced, something else has also been a battle. She and her exes have fought for custody of their children. But what's going on now? Does the Teen Mom OG star have custody of her two kids today? Here's what we know.
Does Amber Portwood have custody of her children?
According to The Sun, Amber lost custody of her son James to her ex, Andrew Glennon, in July 2022. On top of that, the courts have ruled that he's allowed to relocate with their son. She lives in Indiana where the legal battle was taking place, but now Andrew is allowed to move with James to Malibu to his family's estate, which is reportedly worth $5 million.
Article continues below advertisement
Even though James may be moving away, Amber still has legal say in what happens in his life. The Sun reports that court documents state that Andrew is ordered to "seek out and consider the mother's opinion before making any major decisions relating to the child's medical treatment, education, and religion."
Article continues below advertisement
Before this, The Sun reported that Amber had partial custody of James. Things had been this way since the couple broke up in 2019. She wanted full custody, but Andrew said that Amber hit their son so it seemed unlikely that the courts would rule in her favor.
Article continues below advertisement
In August 2021, Andrew posted on his Instagram Story implying that Amber hit James. "You hit your baby boy," the post said. "Really?"
Andrew deleted the post, but not before fans could get screenshots. The post, along with a screenshot of a DM exchange Andrew supposedly had with a fan asking him for details, was shared on the Teen Mom Shade Room. Amber called the post "false and defamatory."
In that DM conversation, someone messaged Andrew on Instagram wanting him to give more details about the Instagram Story. "Spill the tea or shut the f--k up," the person says.
"Go f--k yourself and drink your own tea," Andrew allegedly replies. "Go f--k yourself from over here."
Article continues below advertisement
Does Amber Portwood still see her son, James?
With the July 2022 ruling in place, Amber is allowed overnight visits with James but it's unclear when that starts or how many visits she's allowed to have. But they will be added in increments over time. She also gets more time with James overall between the two states. Before this, she wasn't given any overnight visitation.
Article continues below advertisement
In an Instagram Live Amber did after the custody news came out, she said that she didn't think her past should be used against her now but that she's trying to stay positive.
Does Amber Portwood see her daughter, Leah?
On an episode of Teen Mom OG that aired in September 2021, Amber said that she hadn't seen Leah in a while. "I haven't seen her in quite some time," she said in a confessional. "Leah and I are still struggling with our relationship. My relationship with Leah has changed a lot."
Article continues below advertisement
Amber said she doesn't know how long exactly it's been because thinking about it would just upset her, but she does believe her ex Gary Shirley and his wife, Kristina Anderson, have been keeping them apart. "I haven't heard back from Gary or Leah if I can see her on Easter," she said. "I feel very stressed right now. A little sad."
But in an interview with Page Six in Nov. 2021, things between the mother and daughter seemed to be looking more positive. "I don't want to mess anything up, but [things are] good," Amber said. "She's reaching [out] and I am [so excited]. My arms are up and open."
You can watch Teen Mom OG on MTV and Paramount Plus.