And the winner is ...
Vance Walker climbed his way to victory in the Season 15 finale of American Ninja Warrior. The 18-year-old became the third-ever winner of the $1 million grand prize, beating out ANW veteran, Daniel Gil, by just one second. But this teenager is known for defying the odds and overcoming obstacles.
At just 18 months old, Vance was diagnosed with Cerebral Palsy and told by doctors that he would not be able to walk without leg braces or crutches for the rest of his life.
Article continues below advertisement
Determined to pursue athletics, Vance focused on his physical therapy which led him to Ninja.
After winning Season 15 of American Ninja Warrior, Vance sat down with Distractify to open up about his incredible feat and what he plans to do with his $1 million prize money.
Check out our Q&A below. (Editor's note: This interview has been edited and condensed for clarity.)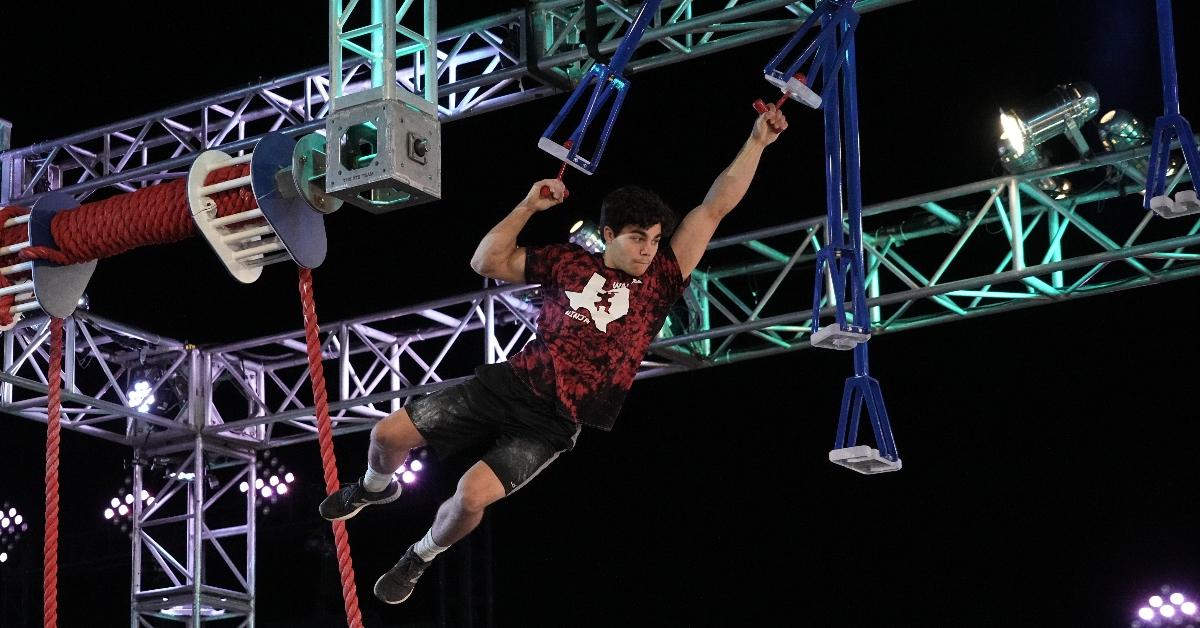 Article continues below advertisement
'American Ninja Warrior' Season 15 winner Vance Walker talks prize money, and what's next.
Distractify: How does it feel to be crowned the winner of season 15 of American Ninja Warrior?
Vance Walker: It feels amazing to finally be crowned the champion of American Ninja Warrior. This has been my dream and something that I've put my entire life into for the last eight years and seeing it finally play out seeing and finally work out and all that work come into this one goal and finally have achieved my dream is absolutely wild.
How many hours or days a week do you train on average?
V.W.: I train every single weekday, five days a week. And I spend two hours at the gym, running obstacles. And then outside of that I do cardio workouts, I have to do my stretching for my legs. And when I'm not actually working, to better myself at the obstacles, I'm watching other people's runs. I'm watching my own runs, seeing what I can do differently. And I spend probably three, four hours a day actually training and then multiple hours outside of that.
Article continues below advertisement
Any thoughts on what you're going to do with the prize money?
V.W.: That is a great question. Yeah, I have no clue what I'm gonna do with the money. I'm 18 years old with a million dollars. And luckily, I've been raised to be good with my money. I've been big into investments my whole entire life. And I got into crypto early on in the game. So I think I'll be investing a lot into that. And I'm pretty much just going to [keep] my money and try to turn it into as much as I can.
Article continues below advertisement
You've gone viral on social media and have this huge following. What has that support been like for you? Has it ever been a distraction for you or for your game?
V.W.: It's been very great to see the amount of support that I've gotten on social media. I posted a lot of my clips doing Ninja [...] that have gotten a lot of traction and seeing all that support, all that love, and all those people following me from seeing the stuff that I'm doing has been great. It probably is a little bit of a distraction because doing all of this stuff with that many people watching you is very difficult, all the cameras and the millions of people watching online [...] it's definitely, definitely very hard to hard to put your life out there and do all these things with all that pressure of not only yourself succeeding, but everybody else seeing you if you fall in the water.
You are coming back next season. What motivates you to continue to come back and do it all again?
V.W.: Yeah, I won the million dollars. I'm the third person to ever do it, and I could easily stop now. But I love this sport. I do it for fun. I'm not here to win. Like, I have what it takes, obviously, but I'm here because I enjoy it. This was what I want to do. And even though I've won, I'm still, I'm still coming back. I'm sticking around as long as they let me and I just I love being a part of this. And I'm sticking around as long as I can.