'1,000-Lb. Sisters' Star Amy Slaton Has a Husband Who's Become a Fan Favorite
Amy Slaton is one of the stars of '1,000-Lb. Sisters,' and many want to know more about her fan-favorite husband Michael, who is also on the show.
It's only natural that, given the name of the show, 1,000-Lb. Sisters focuses primarily on sisters Amy and Tammy and their relationship. Each sister also has a life of their own, however, and in Amy's case that includes her husband Michael Halterman. Mike has been on the show for years, and although he keeps some personal information to himself, he rapidly became a fan favorite for his role on the show.
Article continues below advertisement
Who is Amy Slaton's husband?
Audiences warmed up to Mike quickly, especially after he began taking care of Tammy when she fell ill as if the two were related by blood. Mike and Amy have known each other since high school, and they were in a long-term relationship before they got married in March of 2019. Mike's Facebook page suggests that he graduated from high school in 2003 and that he currently works as a mill operator when he isn't filming the show.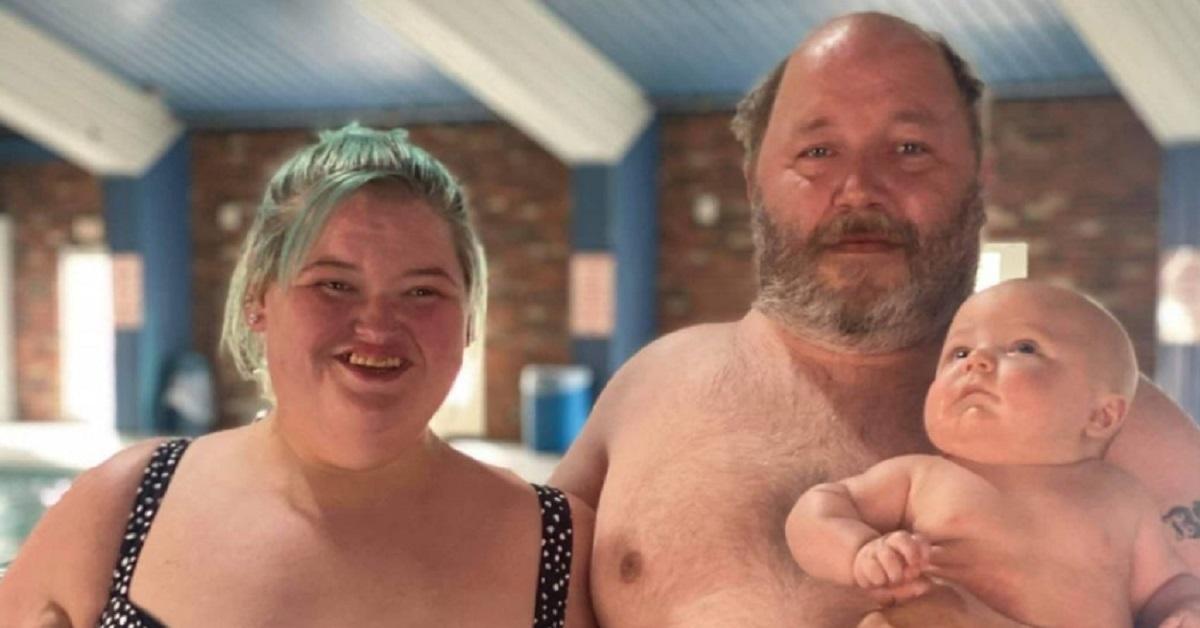 Article continues below advertisement
Amy and Mike also wanted to start a family together but knew that Amy would need to lose some weight before that could happen. Although they were advised to wait two years after Amy's bariatric surgery before they tried having a child, the pair were too eager to get started and welcomed their son Gage in November of 2020. There were concerns about his health prior to the birth, but everything went according to plan.
Amy posts about Mike frequently on her Instagram account, and Mike also has an Instagram account, although it is mostly dedicated to advertising his availability on Cameo. Mike is also active on YouTube, where he has a gaming channel and streams walkthroughs of games like Lego Star Wars. Mike has earned himself plenty of fans thanks to the show, and to his generally winning demeanor.
Article continues below advertisement
What is Amy Slaton's net worth?
In addition to learning more about Mike, some fans of 1,000-Lb. Sisters also wanted to learn more about Amy's net worth, which is roughly $250,000, according to Metro. Thus far, both Amy and Tammy have kept their pay for the show a secret, but some have suggested that they might get paid between $1,000 and $1,500 per episode, based on how much other TLC stars get paid for their shows.
Article continues below advertisement
Birthdate: Oct. 2
Birthplace: Dixon, KY
Birth name: Amy Slaton
Marriages: Michael Halterman (m. 2019)
Children: One son born in 2020
Other TLC castmembers have made significantly more, though, so Tammy and Amy could be paid as much as $10,000 per episode, depending on how successful their show is and how long it runs.
Tammy and Amy's income doesn't just come from the show, though. They also have a YouTube channel that has more than 400,000 subscribers, which generates another source of income for them. Although the sisters may not be rich, the show has certainly helped them gain a strong foothold in the middle class. Now, Amy is raising a family with Mike, thanks in part to the money she's made from the show.