Is 'Love Island USA' Newcomer Andre Brunelli Married? Screenshots Suggest So
Screenshots from Andre Brunelli's Facebook suggest he may have been married as recently as January 2021. Does the 'Love Island USA' newcomer have a wife?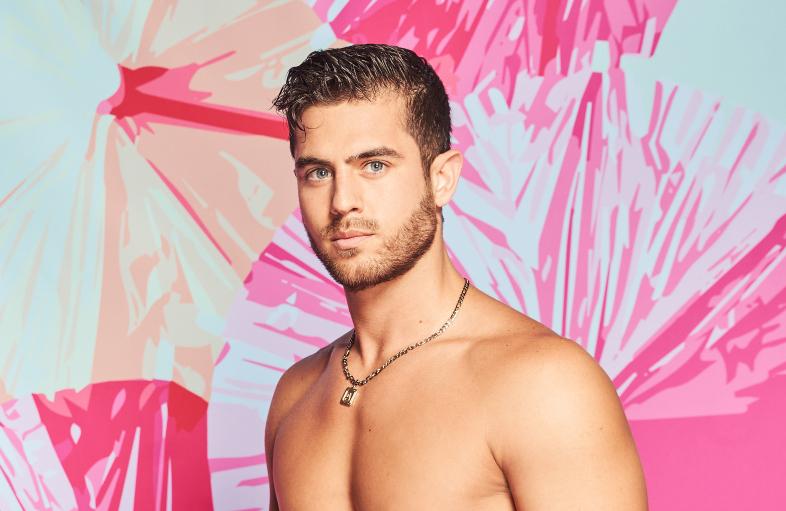 Season 3 of Love Island USA has been messy, to say the least. There are rumors that star couple Will Moncada and Kyra Lizama knew each other before coming on the show, Melvin "Cinco" Holland Jr. was rumored to have a girlfriend outside of the show, and Shannon St. Clair and Genevieve Shawcross used to be friends before coming on the show (Spoiler: They are not on good terms now).
But things are about to get even messier for the cast because one of the new men on the show might be married!
Article continues below advertisement
Two men have just been added to the cast this season, following the recent eliminations, and newcomer Andre Brunelli has already been turning some heads.
But he wasn't on the island long before fans noticed an old Facebook post that suggests the hottie is married. Does he have a wife outside of the island?
Article continues below advertisement
Andre is open online about being a father.
While he might be pursuing love on Love Island right now, back home, Andre has a 5-year-old. He often shares photos doting on his daughter, Kylie, taking her to soccer games and FaceTiming her when he can't be there in person.
"Definitely crying right now, but these aren't sad tears. These are tears from a Daddy who loves and is so proud of his baby girl and seeing you turn 5 today just makes me reflect on how much you've meant to Daddy since the day you were born," he posted on Kylie's 5th birthday. "God packaged everything I needed in my life inside of you. A smart, loving, caring, happy, silly, blue-eyed, goofball who's going to KINDERGARTEN this year. DADDY LOVES YOU! HAPPY BIRTHDAY."
Article continues below advertisement
It's not clear what his relationship with his baby mama is currently, though considering he's on the show, it's likely safe to assume they're not together. But does he have another woman in his life already?
Article continues below advertisement
Is Andre Brunelli married? A now-deleted Facebook post suggests he might be.
As Andre began to get to know the other Islanders (and catch Olivia Kaiser's eye pretty quickly), fans immediately began scouring his social media — and it wasn't long before someone found a post that suggested he might be married.
Viewers on Reddit shared screenshots of his relationship. Andre allegedly made a post at the beginning of 2021 boasting about his marriage to his "other half," celebrating one year together that same month.
Article continues below advertisement
"2020 I married my better half, my wife is really one of a kind. A ride or die forreal forreal [sic]," the screenshot reads. "I love you and I'm so proud of you and grateful for how strong you have been what is now almost four months away from each other."
He did not tag another Facebook account, but the Instagram username he tagged in the post no longer seems to be active.
The post is no longer up on his Facebook page, and it now says publicly that he is single.
Andre has not commented on these rumors just yet, but it's entirely possible that he has since gotten divorced, explaining how he is now on Love Island.
Fans are understandably skeptical as this wouldn't be the first time someone pretended to be single on a reality dating show for clout.
New episodes of Love Island USA air on Tuesdays, Wednesdays, Thursdays, Fridays, and Sundays at 9 p.m. EST on CBS.